Forbes ranks Cobb Schools as "Best Place to Work" for Second Year in a Row!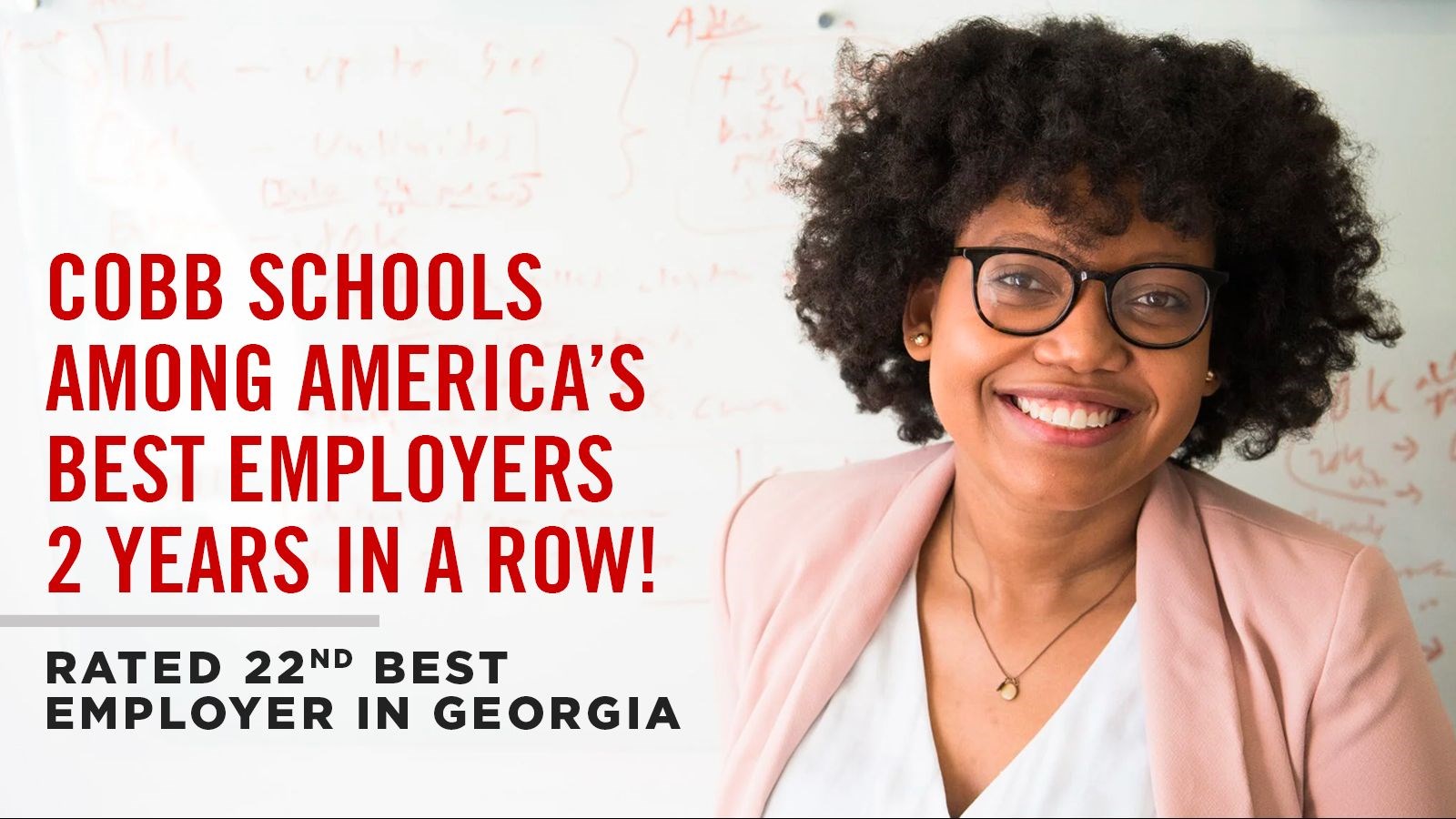 On August 24, 2020, Forbes announced that the Cobb County School District was being recognized as one of America's "Best-in-State Employers." Cobb Schools has been on the list both years since Forbes began the award in conjunction with Statista in 2019.
"We know teachers are the most important part of any student's experience and this is another confirmation that we are putting our Team first, " said Superintendent Chris Ragsdale. "Our motto of 'One Team, One Goal, Student Success,' is only possible when our employees actually believe it and get the support they need to achieve it. We are grateful for the back-to-back recognition because it shows that we are keeping the main thing, the main thing."
Cobb Schools moved up one position from 2019—from #23 to #22 in the state. It is one of only two school districts to make the Top 25 in Georgia and landed ahead of notable Georgia companies such as The Home Depot, UPS, and Coca-Cola.
Forbes and Statista select Best-In-State Employers based on an independent survey of more than 80,000 working for companies of at least 500 employees. The surveys are administered using a series of online panels and provide a representative sample of the U.S. workforce.