CITA Spotlight: Pillar One-Maker Industries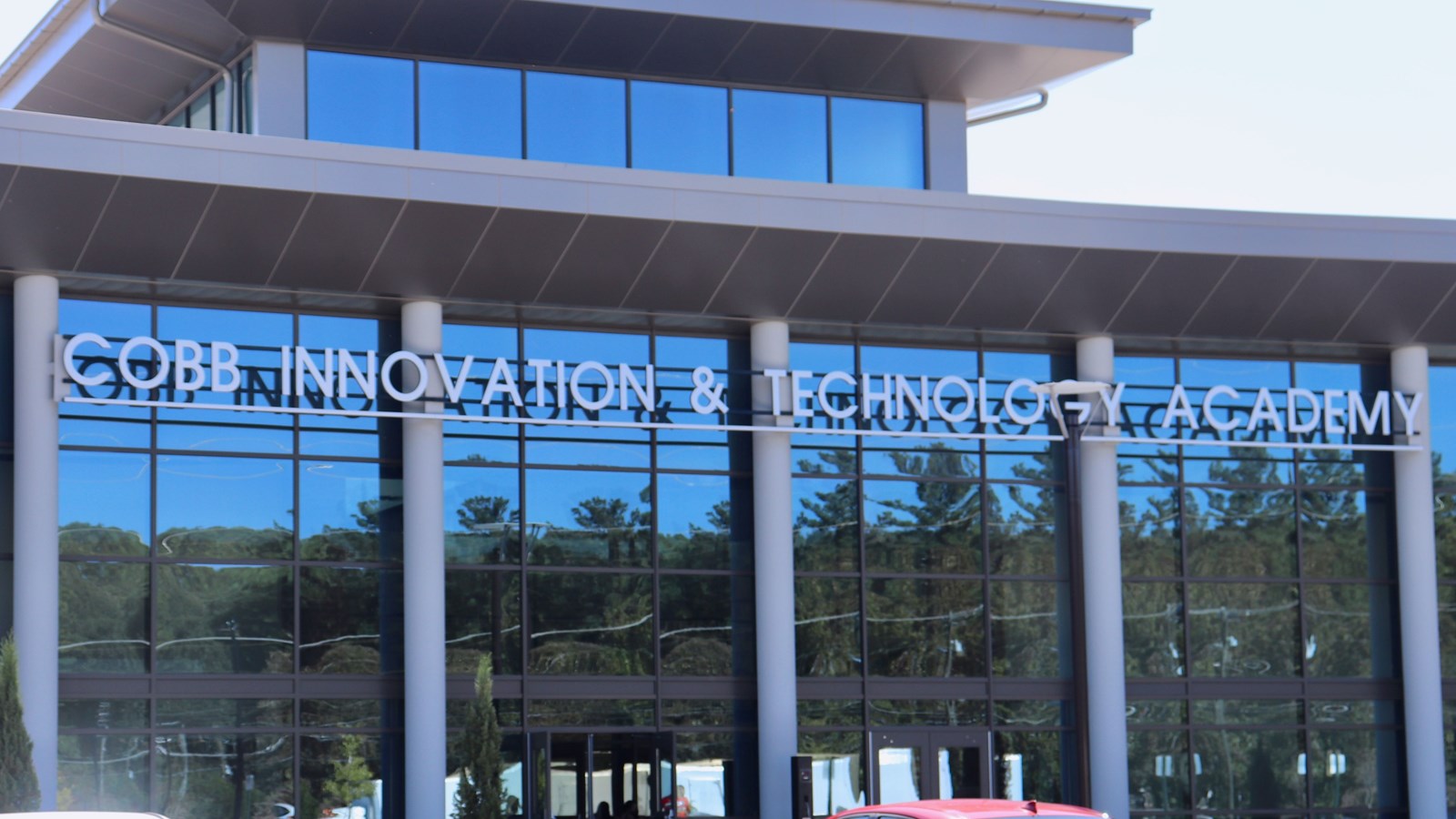 Cobb School District's newest building is an impressive two-story structure directly in front of Osborne High School facing Windy Hill Road. The Cobb Innovation and Technology Academy (CITA) is a state-of-the-art learning environment and a tuition-free academy for high schoolers. It is designed to prepare students to lead the workforce of tomorrow.
Focused primarily on what most would consider trade occupations, CITA offers education and hands-on learning in fifteen different career pathways grouped into three "pillars": Maker industries, Emerging Technologies, and Health Care and Community Services.
The "Maker" pillar consists of automotive, carpentry, welding, HVAC (Heating, Ventilation, and Air Conditioning), masonry, plumbing, and electrical. "Emerging" includes cybersecurity, networking, and energy and power. "Health and Community" comprises a clinical lab, patient care, EMR (Emergency Medical Response), phlebotomy, and surgical technology.
"Students who attend CITA will be exposed to many new and exciting opportunities," said CITA counselor Dinaia Crumbley. "They'll participate in programs such as Dual Enrollment and Work-Based Learning. They will also be able to connect with our industry partners for job shadowing and internships so that they can get hands-on experience in their career field."
Graduates from CITA will be well-prepared to either continue their education at a trade school or a college or university. Students that choose to enter the workforce immediately after high school will be far ahead of their peers, thanks to CITA's world-class tools and training. This building and its possibilities have to be seen to be understood fully.
Maker pillar lead instructor Raymond Richards has over 30 years of experience and has been in the construction industry doing and supervising both commercial and residential work. Raymond has been teaching for the last 15 years. He is NCCER (National Center for Construction Education and Research) certified, which means he is highly trained, knowledgeable, and qualified to work anywhere in the country. He chose CITA because he enjoys instructing and guiding students into construction-related career choices.
"The construction pathway at CITA is a tremendous opportunity for students to learn valuable skills," Mr. Richards said. "These skills can be used in the industry to secure a lucrative future in the workforce."
It is no secret that many trades are having difficulty attracting new workers. With an aging workforce and a slow supply of younger replacements, the construction trades are wide-open to those with the necessary skills. CITA and Mr. Richards are making this opportunity a reality for Cobb Schools students.
Whether it's carpentry, plumbing, electrical, or any of the seven pathways available through the Maker pillar, students will get theory and practical training during their time at CITA. Dozens of simulation models and trainers are located throughout the sections of the Maker pillar to give students real "touch and feel" for the work, not just technical information from a book.
Students will also receive industry-recognized certifications from CITA that will help them to get better-paying jobs right out of school. "They will learn safety as it applies to industry," continued Mr. Richards, "along with hand and power tools, blueprint reading, basic employability, communication skills, construction math, OSHA, EPA, and all related information."
Students will learn and participate in what's required to be successful. "I prepare them so they can be confident when they are employed in the industry," Mr. Richards concluded.
Automotive lead instructor Glenn Killebrew is also thrilled by the opportunities available to students at CITA. Students can take up to three levels of automotive training: introductory, intermediate, and advanced. Each one builds upon the skills and lessons learned in the previous level.
"All courses are aligned with ASE (Automotive Service Excellence) standards and serve as the base for an entry-level technician," said Mr. Killebrew. "Students will learn preventative maintenance, brakes, suspension, electrical, engine repair and performance, transmission, differential, HVAC, and much more."
Students who complete the automotive pathway will be ASE Entry-Level certified and WinAlign® Level 1 certified. In short, they will be prepared to walk into nearly any automotive shop in the country and get right to work. And in a country with almost as many cars in it as people, auto repair is a high-demand occupation.
"Students can only want to be what they've seen," said CITA Director Dr. Tiffany Barney. "Our goal at CITA is to expose them to many careers and paths. They may try a class and decide it's not for them, and that's fine too. We want students to be aware that there is a multitude of career paths available to them."
Click here to read Part Two: Emerging Technologies
Click here to read Part Three: Health Care and Community Services