CITA Spotlight: Pillar Three-Health & Community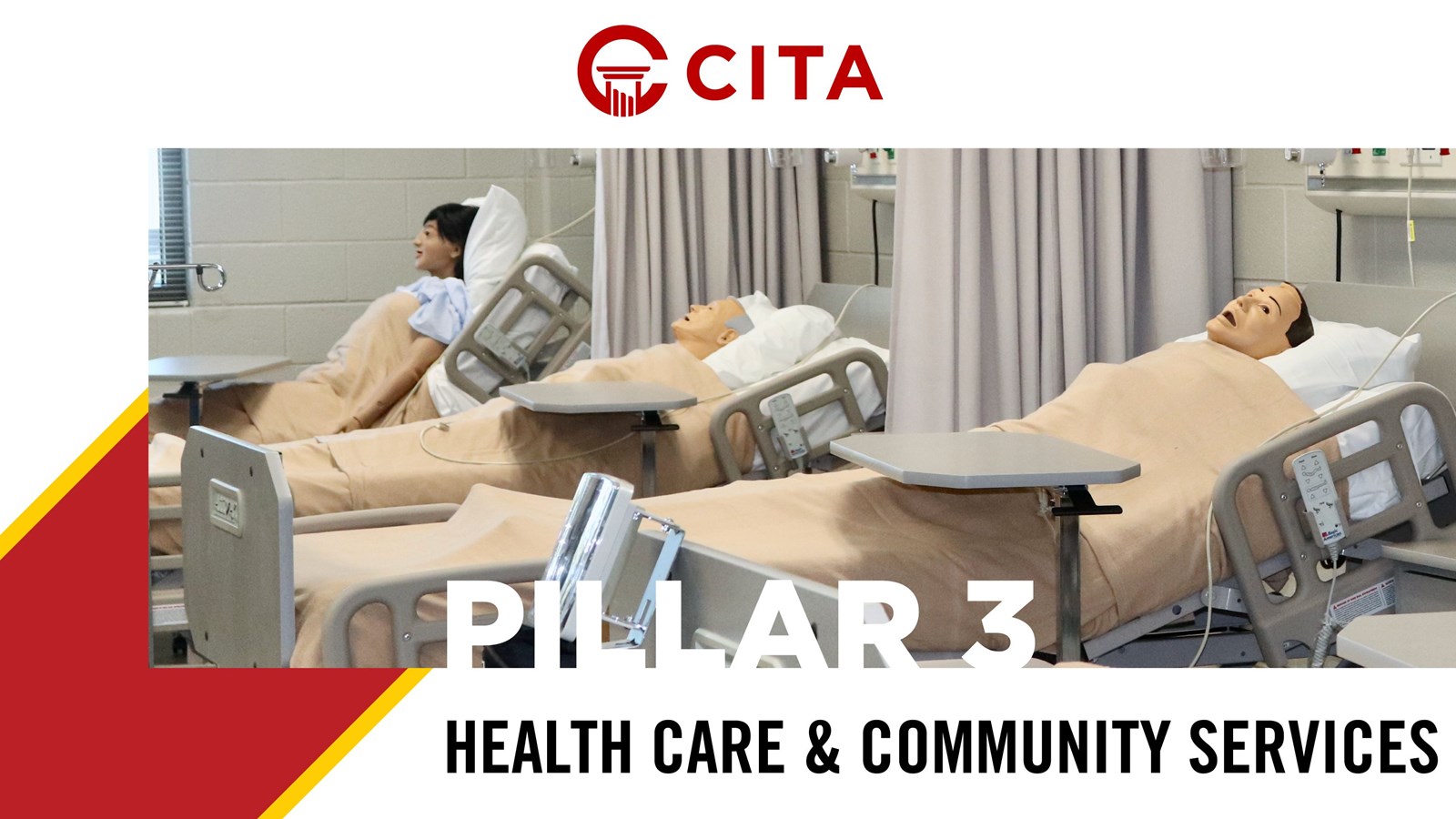 Note: This is the third article in a three-part series highlighting Cobb Schools' new Cobb Innovation and Technology Academy (CITA). Click here to read Part One and Part Two.
CITA's third pillar is Health Care and Community Services. Five career pathways make up this pillar: Clinical Lab, Patient Care, Emergency Medical, Phlebotomy, and Surgical Technology. Students who choose this pillar will get a wide range of training and instruction in critical care in the always-needed medicine and health treatment industry.
"We are preparing students for the next level of professionalism, knowledge, and skillset in the medical field," said lead instructor Natalie Snow. "The resources at CITA will give the students a chance to get ahead as they begin their careers as a healthcare professional. The manikins and simulators allow for hands-on application of learning. Students will feel as if they are interacting with live patients."
"Our goal at CITA is to enhance, not supplant, what already exists around the District," said CITA Director Dr. Tiffany Barney. "For example, McEachern High School already has health care and automotive pathways. A student could go through one of those, and then come here and complete another one."
"We want to build a seamless workforce pipeline," she continued, "because industry partners in the area are telling us they need people to fill jobs. All Cobb students will have many more opportunities available to them with the partnerships we are forming through the community and CITA."
The Health Care and Community Services pillar at CITA is filled with incredible technology and training tools. Blood draw and needle stick dummies help students practice their skills with sharps before ever needing to work on a real person. An ambulance simulator replicates a mobile emergency response vehicle's close-contact experience, and a talking patient simulator in a hospital bed can answer questions, tell students her symptoms, and welcome a diagnosis and a prescription.
One of the most sophisticated tools available to students is the Anatomage table. This technologically advanced simulator is already being used in many leading medical schools and institutions around the world. It is a 3D anatomy and dissection visualization system that can also simulate operations and surgeries. It is cutting-edge technology and having one in the building shows CITA's dedication to modern education and forward-looking techniques and training.
"We are thrilled to have this at the Cobb Innovation and Technology Academy," said Dr. Barney. "With the Anatomage, students can have authentic learning experiences as they grow their knowledge of anatomy. When I was in school, we had textbooks with pictures that were then copied in black and white for us to identify structures. Technology has taken us leaps and bounds since then. This table is a game-changer in education."
This and so much more is available to all Cobb students at CITA. Current 8th graders should be taking a good look at all this amazing new building has to offer. For more information, check out the CITA website.