Cinema Updates with Yezielle Orengo
Community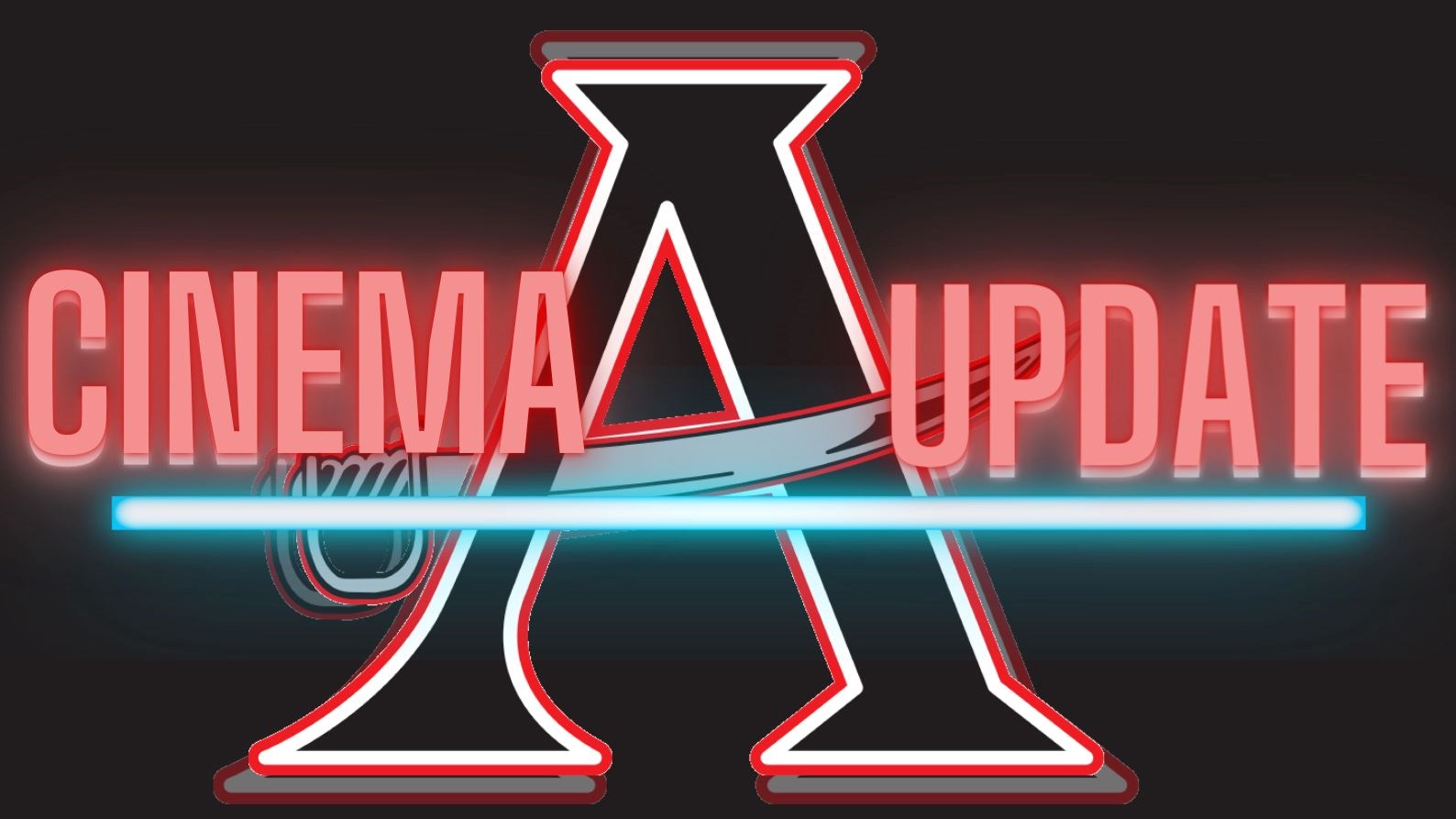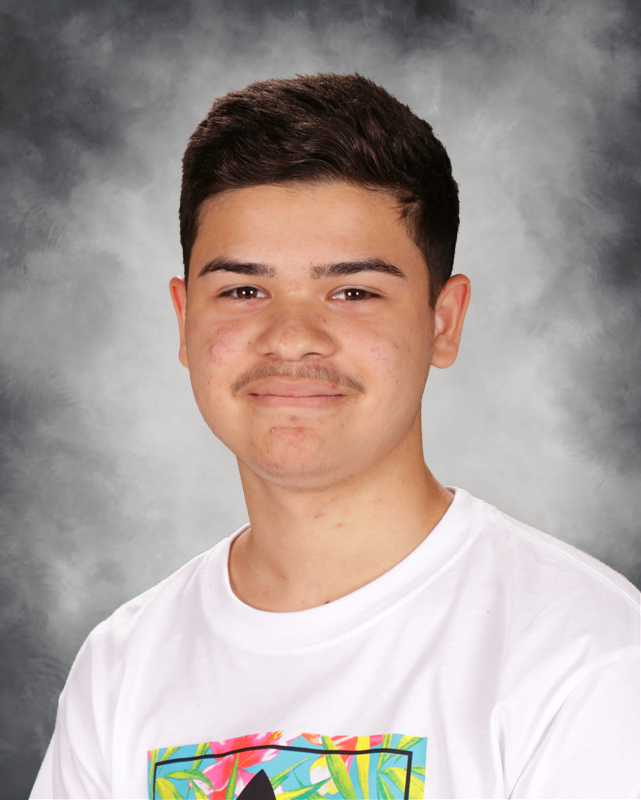 Written by Journalism Staff Reporter Yezielle Orengo
---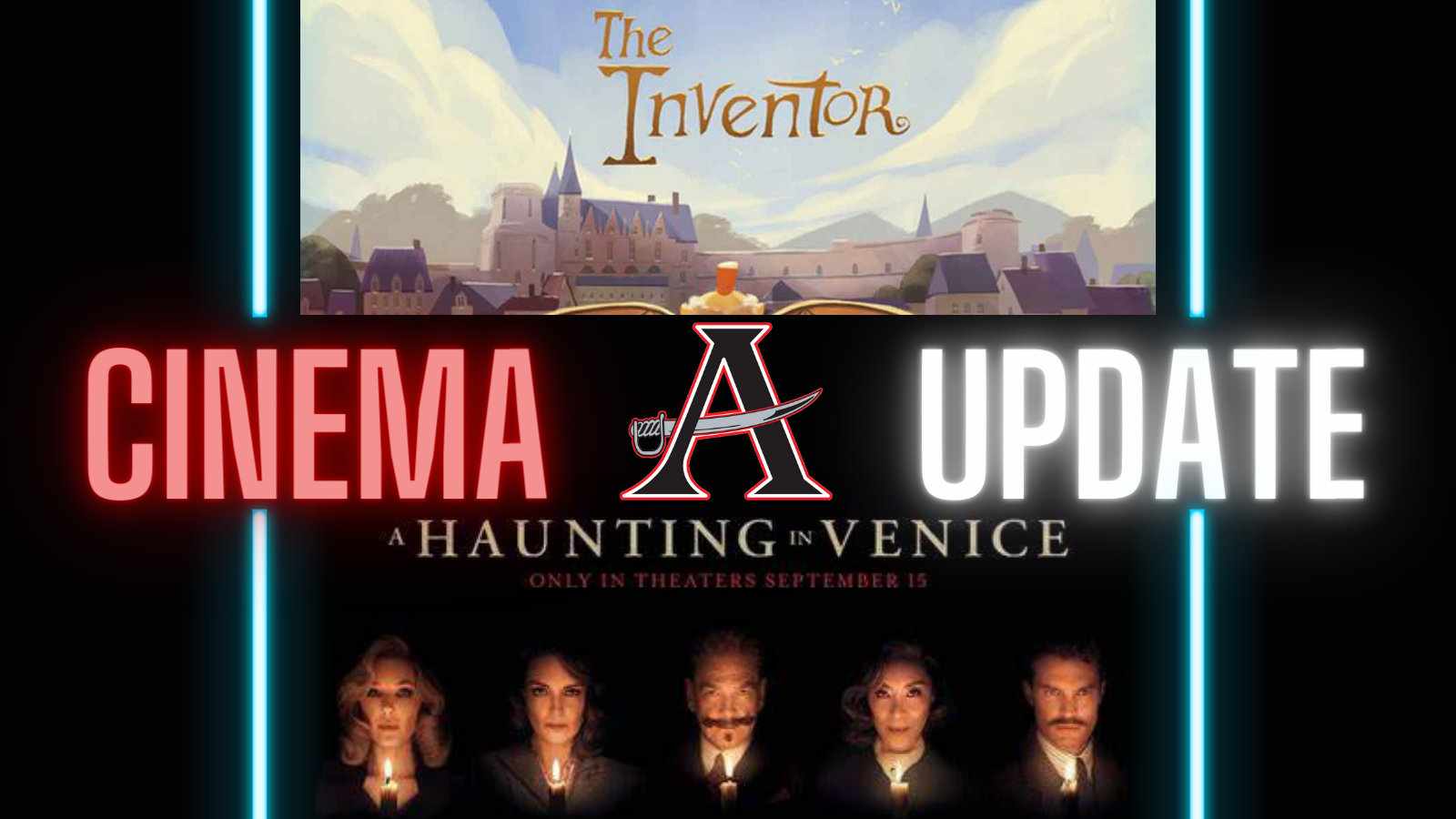 September 15, 2023 - The Inventor AND A Haunting in Venice
Well, hello there, cinema nerds, this week two films are premiering in the US, The Inventor, and A Haunting in Venice. Both are releasing this Friday, September 15, and we cannot wait to see them!
First up is The Inventor, which is a stop-motion animated film about Leonardo DaVinci co-directed by Jim Capobianco and Pierre-Luc Granjon. Capobianco was also a writer and producer. The film was made as a co-production between the United States, Ireland, and France. Stephen Fry will be voicing Leonardo DaVinci, and Daisy Ridley will be voicing Marguerite. The film follows DaVinci's life as he builds machines for war and exploration, paints, and studies carcasses while trying to find and understand the meaning of life along with the help of Princess Marguerite. The Inventor is a beautifully made stop-motion film that has already been nominated for an award at the Annecy International Animated Film Festival. It premieres September 15 in all theaters.
Now for our murder mystery people, A Haunting in Venice is a new film adapted from Agatha Christie's Hallowe'en Story and is the third book of Agatha Christie to be recently adapted into a film, the other two being Murder on the Orient Express and Death on the Nile. A Haunting in Venice is directed by Kenneth Branagh from a screenplay by Michael Green. The film follows a retired detective, Hercule Poirot (Kenneth Branagh), in a post-World-War II Italy, where he lives in exile. He attends a séance reluctantly with his friend, Ariadne, who is played by Tina Fey. Poirot believes that that the séance conductor, Miss Joyce Reynolds (Michelle Yeoh), is a fraud and is conning innocent people for money. But another guest, Rowena (Kelly Reilly), believes Reynolds can help her reconnect with her deceased daughter. Everything goes awry when a guest is murdered, and Poirot must solve the case. The new Poirot murder mystery film will have supernatural undertones and will lean towards the horror aspect. A Haunting in Venice will premiere everywhere in theaters on September 15.
Citation for the images:
---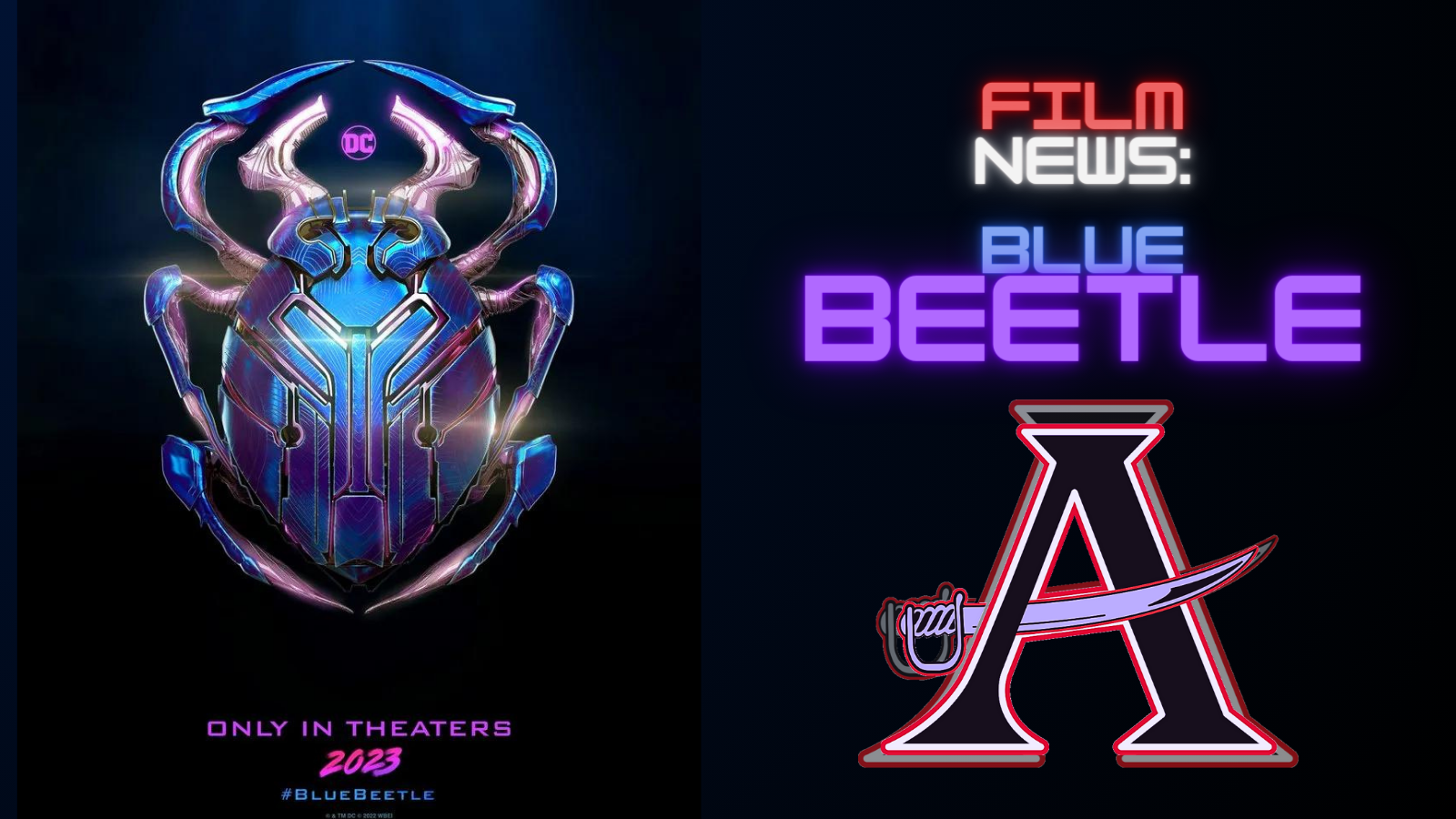 August 18th, 2023 - Blue Beetle
Future Buc filmmakers, it is time for another major movie premiere coming up this Friday. Blue Beetle will be releasing this Friday, August 18. Blue Beetle is the first led superhero film with a Latino character in the front. Xolo Mariduena will be playing Robbie Reyes, The Blue Beetle. The film also stars George Lopez, Susan Sarandon, Becky G, and Bruna Marquezine. The film follows Jaime Reyes, a college graduate who is chosen by an alien object called the Blue Scarab, to be its symbiotic host. The Blue Scarab gives Jaime an incredible suit that grants him superhuman abilities such as superhuman strength and energy manipulation. Jaime must adjust to these new powers while the story's antagonist, Victoria Kord, hunts for the Blue Scarab. Blue Beetle is directed by Angel Manuel Soto and written by Gareth Dunnet- Alcocer. This film also originates from the DC Comics Blue Beetle, who has been featured in Young Justice, multiple issues of Justice League and Teen Titans. He was created in 1939 and premiered in Mystery Men Comics, with the original host of the Blue Scarab being Dan Garret. Jaime is the third person to be chosen by the Blue Scarab in the comics. The film premieres this Friday, August 18, and will be in theaters everywhere.
Citation for the image:
---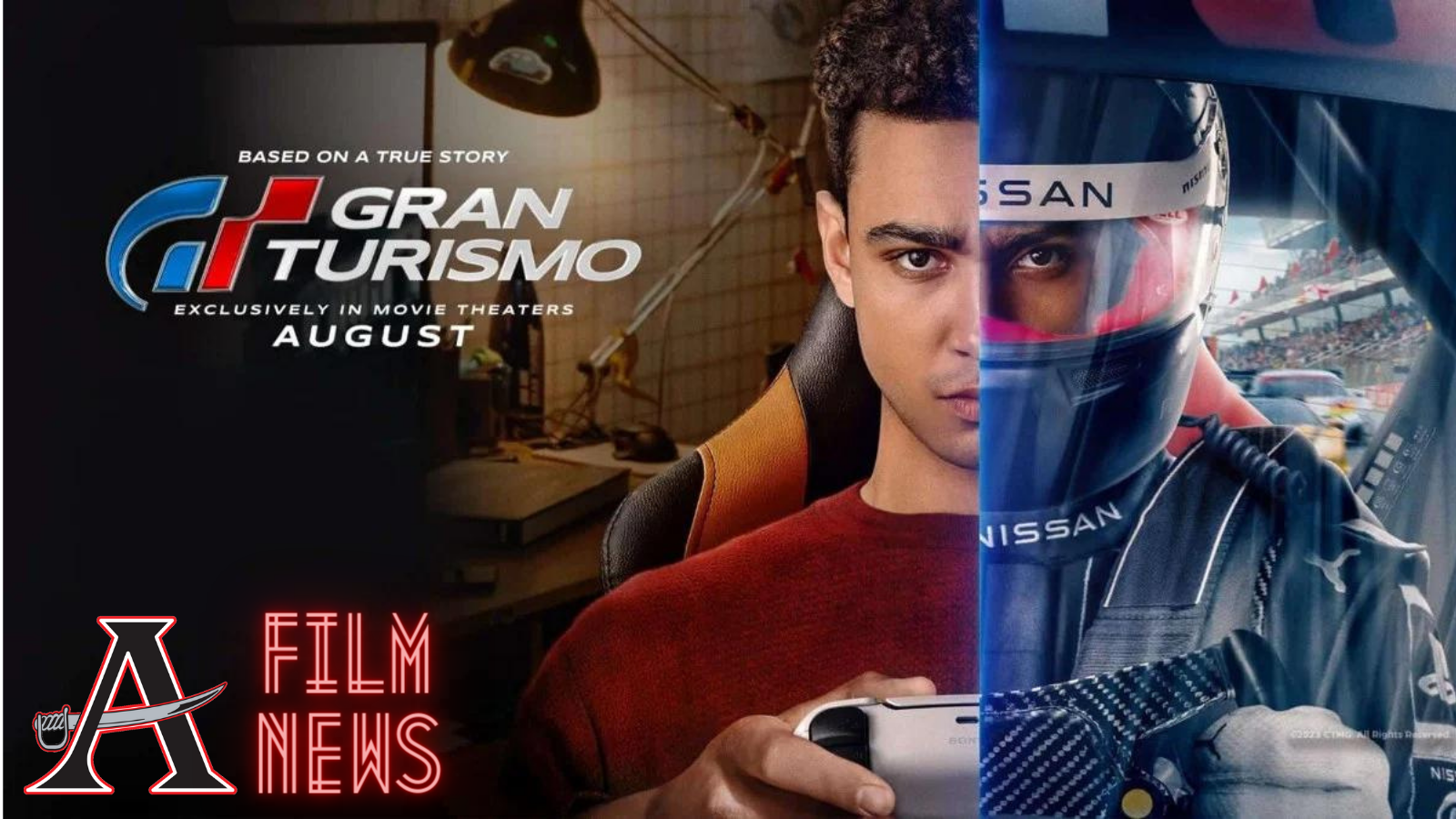 August 11th, 2023 - Gran Turismo
My dear film Bucs, we are gearing up and speeding up towards another feature film premiering this Friday called Gran Turismo. It is a racing film based on the true story of Jann Mardenborough, a teenage gamer that played the hyper realistic racing game, Gran Turismo 7. Jann aspires to be a race car driver, but never truly gets the chance until an online Gran Turismo competition hosted by Nissan and PlayStation gave Jann a chance to shine. After winning multiple tournaments, he is given the shot to be a professional racing driver. He will be mentored by Jack Salter, a failed racing driver, and Danny Moore, an ambitious executive. Jack Salter will be played by David Harbour, and Danny Moore will be played by Orlando Bloom. Jann will drive for Nissan Racing Team in one of the most prestigious races, the 24-Hours of Le Mans, and he only has one chance to make it count. Gran Turismo is directed by Neill Blomkamp. Jann Mardenborough also helped with the film directly, advising the crew with personal moments that occurred in his life, and what to include to make the film more authentic. Gran Turismo is premiering this Friday, August 11, exclusively in theaters, so start your engines, and race your way to your local cinema!
Citation for image:
---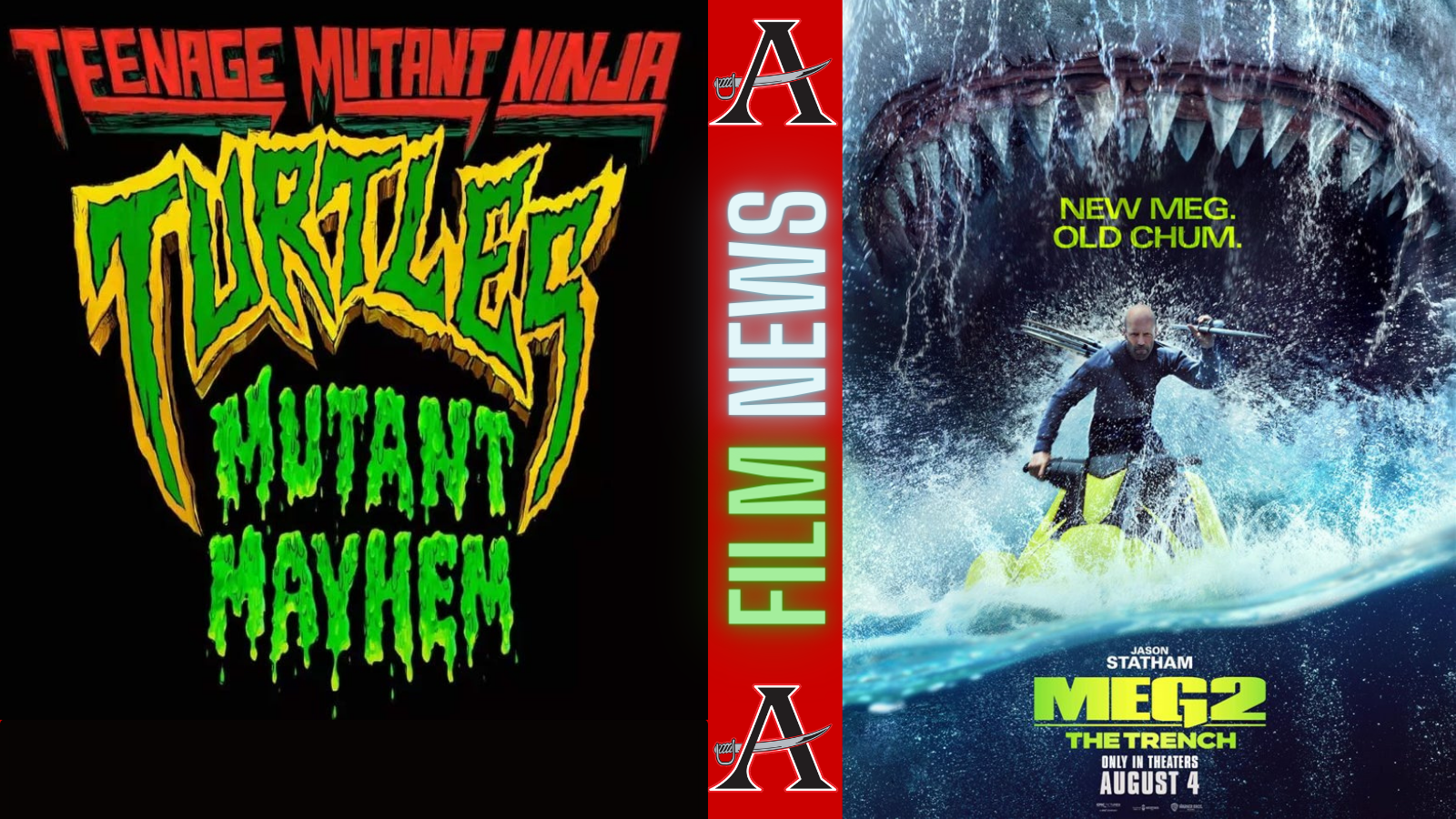 August 2nd and 4th, 2023 - Teenage Mutant Ninja Turtles: Mutant Mayhem AND Meg 2: The Trench
Cinephiles of Allatoona, we are back with Film News, and we have two new blockbusters for this week, Teenage Mutant Ninja Turtles: Mutant Mayhem, and Meg 2: The Trench. First up is TMNT, short for Teenage Mutant Ninja Turtles, which is an ongoing franchise that looks to expand their filmography with this new film. This animated film utilizes 3D animation that is overlayed by hand drawn 2D animation. The first film to use this style was Spider-Man: Into the Spiderverse, which revolutionized the animation industry. This new TMNT film is also co-directed by Jeff Rowe and Kyler Spears, who are responsible for co-directing The Mitchells vs. The Machines. The comedian Seth Rogan is an actor, writer, and producer in this film. Mutant Mayhem follows our brave Turtles as they go through their teenage years wanting to be out with other people, longing to be normal. Their Master Splinter, who is also their father figure, warns them about the outside world and how dangerous it is for them. All the turtles were trained at an early age in Martial Arts, all individual brothers utilizing different weapons, so the turtle brothers believe they are ready to be out. Instead, they are met with mutant forces of evil and through this ordeal, will earn the love of New York City. This film also stars John Cena, Ice Cube, Jackie Chan, and a new, young cast for the Turtles. Micah Abbey is Donatello, Brady Noon is Raphael, Sharon Brown, Jr., is Michelangelo, and Nicholas Cantu is Leonardo. Teenage Mutant Ninja Turtles: Mutant Mayhem, premieres August 2nd in theaters everywhere.
The Meg 2: The Trench is a new sequel to the film The Meg, where Jason Statham reprises his role as Jonas Taylor. The film follows a scientific research team exploring the Mariana trench, where the original Megalodon from the first film was found. The team has better equipment to deal with larger creatures, yet it does not prepare them for what is to come. In The Meg 2, multiple new creatures are shown, including a squid-like creature and an octopus-like creature that resembles the Kraken. The Meg 2: The Trench, premieres this Friday, August 4th in all theaters.
Citations for the images: