Seniors (Class of 2022) Information
Graduation
Graduating? Backup Your Microsoft 365 Documents!
If exiting the District, make sure you download your Microsoft 365 files prior to your account becoming deactivated.  Students and employees need to transfer files prior to their last day with Cobb County Schools to ensure access to any files they want to keep.
Most files can simply be downloaded onto a personal computer, external storage device, or personal cloud-based storage account. Be aware that sharing links from documents within an account will no longer work once deactivated. If colleagues need access to items in your account, they need to save the document to their own account for future reference.  
Follow these directions from Microsoft to ensure you or your colleagues have any documents needed.
Download Directions for:
Move or Copy Directions:
Other Helpful Information:
Contact your local school TTIS for assistance with your questions and additional support.
---
Recording of Commencement Information Night Meeting for Senior Parents on Thursday, March 24, 2022
PowerPoint reviewed in presentation is available HERE and in Resources section below.
---
ALLATOONA HIGH SCHOOL
Class of 2022
IMPORTANT DATES
March 5
Prom
Atlanta Zoo (old Cyclorama)-Tickets on sale February 10-28. Non Allatoona students must have permission form filled out to attend.
March 8
Cap and Gown Distribution
During all lunches in room 1406 off the cafeteria.
April 12
Senior Movie Meeting
NCG Cinemas-Buc Pass holders only. Concessions can be purchased via MyPaymentsPlus (Thursday, March 31st is last day to turn in permission slips and purchase concessions)
Movie is The Batman
April 28
Senior Picnic
3rd block on lower practice fields. Buc Pass holders only
May 6

Community Service Forms Due

Turn in to Mrs. Harmon in the Front Office

Community Service hours are NOT required to graduate. Those who participated in community service related to Allatoona or one of our feeder schools are eligible for a medal. Forms should have already been filled out and signed prior to turning in.

150 Hrs.=Gold 100 Hrs.=Silver 50 Hrs.=Bronze

May 6
College acceptance letters and scholarship award letters due
Turn in to the counseling office prior to this date.
May 13

Senior Letters Due

Via mail or dropped off in person

Students will receive their letters at Starlight Senior Night event on May 20.
May 18

Yearbook Distribution

Seniors will receive their yearbooks during the Yearbook Party fourth block.
May 19

Senior Exams

1st block review - 2nd block Senior Meeting at 10:00 AM

3rd -4th block exams

They are expected to follow the regular bell schedule and take finals in 3rd and 4th block classes.

This is a full school day!

May 20

Senior Exams

1st – 2nd block exams

No 3rd and 4th block this day. ½ day only

Students are expected to leave campus immediately following their final exams.

May 20

Starlight Senior Night on the Green

Buccaneer Stadium

This event is ONLY for seniors! -Buc Pass free. Everyone else $25

May 22
Baccalaureate-hosted by Allatoona PTSA

Cedarcrest Church

Not mandatory

May 24
Senior Walks @ Elementary Schools
Pickett's Mill, Lewis, and Frey Elementary Schools only. More information will be given later.
May 25
Senior Check-out and mandatory graduation practice
9:00 am in front of school. All senior fines, fees, and required documents must be resolved prior to this date. Checkout must occur for students to receive graduation tickets, chords, etc. Park behind home stands at stadium.
May 26
Mandatory Graduation Practice
Stadium; 9:00 am; park behind home stands at stadium.
May 27

Graduation

Students arrive at 7:30 am. Must be in proper graduation attire to participate. Students who are late will not be allowed to walk.
For additional information and updates, please check our commencement link on the school web site: https://web.cobbk12.org/allatoona/page/578/graduation
---
TICKET REQUESTS for AHS Commencement Ceremony 5/27/2022
Please have one (1) member from each family complete the ticket request form online. DEADLINE: NOON, Thursday, April 14. Everyone must submit a request for tickets. If your request is received after noon on April 14, you will only receive four (4) tickets, unless additional tickets become available.
EXPLANATION OF TICKET REQUEST PROCESS
Parents will request the number of tickets they would like to receive for the ceremony.

I will do my best to accommodate requests, within reason. We do this to maximize the number of tickets we can distribute. In previous years, the average number of tickets for the stadium has been about 10 per student, depending on the total number of requests and final number of graduates.

Ticket requests will be evaluated so that each family will receive the greatest number of tickets possible.
Please keep in mind that families MAY NOT receive all the tickets requested.
All guests attending commencement, including babies and small children, will need a ticket to enter the venue.
NOTIFICATION OF TICKETS PER FAMILY:
Seniors will be notified of the number of tickets they will actually receive in homeroom on April 27.
If they do not have a homeroom, the notification form will be left in the Counseling Office for them to pick up. We will not email this information.
HOW TO REQUEST TICKETS:
NOTE: If you have more than one child, please submit a ticket request for each child and split your total number of tickets requested amongst them.
Open a browser and type the following URL in the address bar, not the search bar. Please read each question
carefully and submit the document by the deadline.
You will NOT be allowed to increase the number of tickets you requested after the April 14 deadline. If you need to increase your ticket request prior to that date, please contact Ms. Neely directly. DO NOT complete another online ticket request.
URL: https://bit.ly/ahstickets22 or Scan QR code: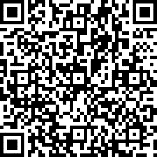 TICKET DISTRIBUTION
Tickets will be distributed to graduates at the end of graduation practice on Thursday, May 26, 2022.
Tickets will not be distributed early and will only be distributed to the graduate for whom they are assigned.
EXTRA TICKETS:
If we have extra tickets, we will hold a lottery drawing. The lottery drawing will take place after the final graduation practice on Thursday, May 26, 2022. Please note extra tickets are not guaranteed. The number of extra tickets available varies each year.
If you find that you DO NOT need all the tickets you requested, please email Ms. Neely at dawn.neely@cobbk12.org ASAP so those tickets can be added to the lottery.
INCLEMENT WEATHER (Allatoona Gymnasium)
Each graduate will be given 4 tickets and we will NOT hold a lottery drawing. The ceremony will also be streamed online for anyone that cannot attend in person; more information will be sent later.
Questions: Contact Dawn Neely at dawn.neely@cobbk12.org
A PDF of this announcement is available in the Resources section below.
---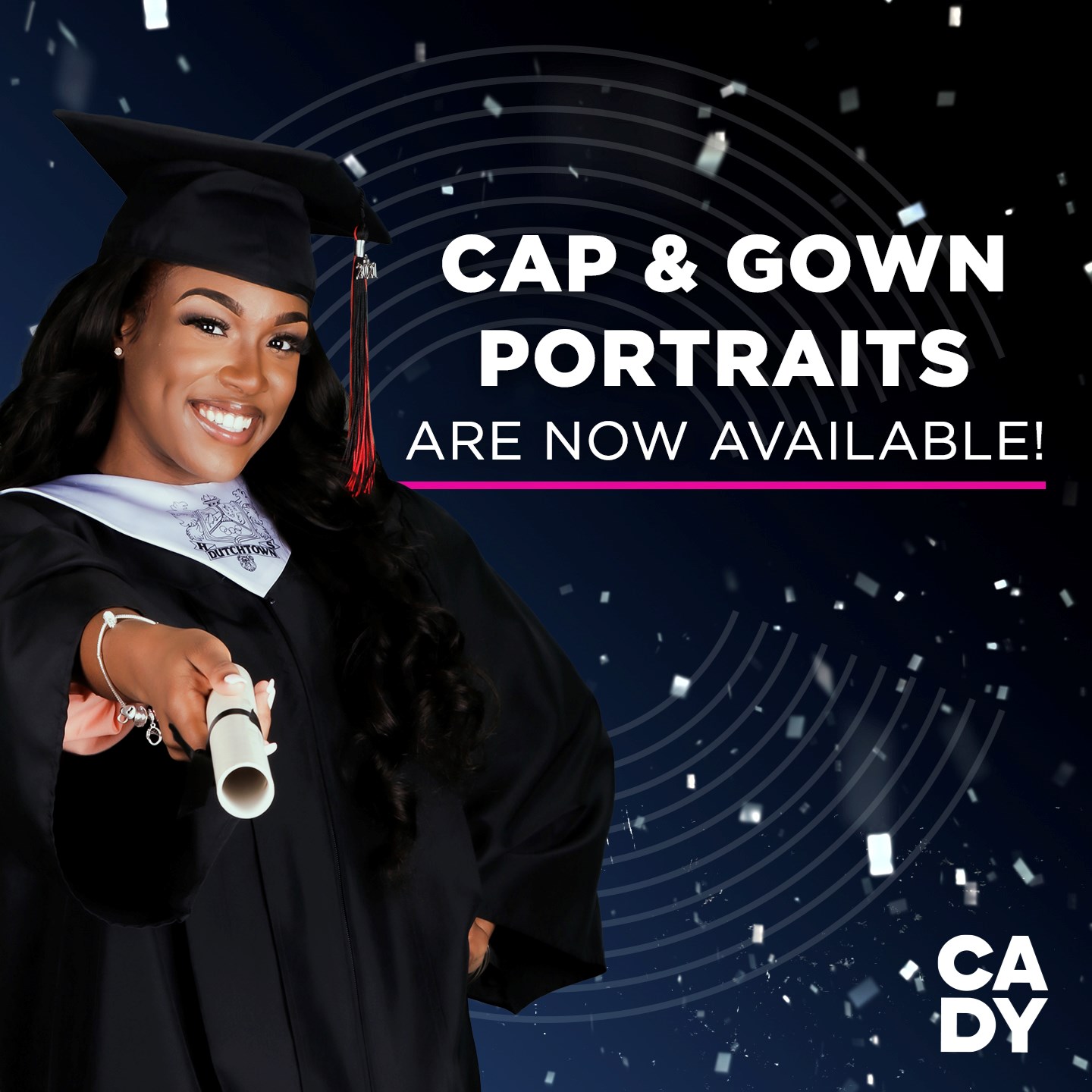 Attention Seniors and Parents, Cap & Gown portraits are now available to view and purchase through Cady! Celebrate this special achievement. Click below to order now!
---
Key Social Media Accounts to Follow: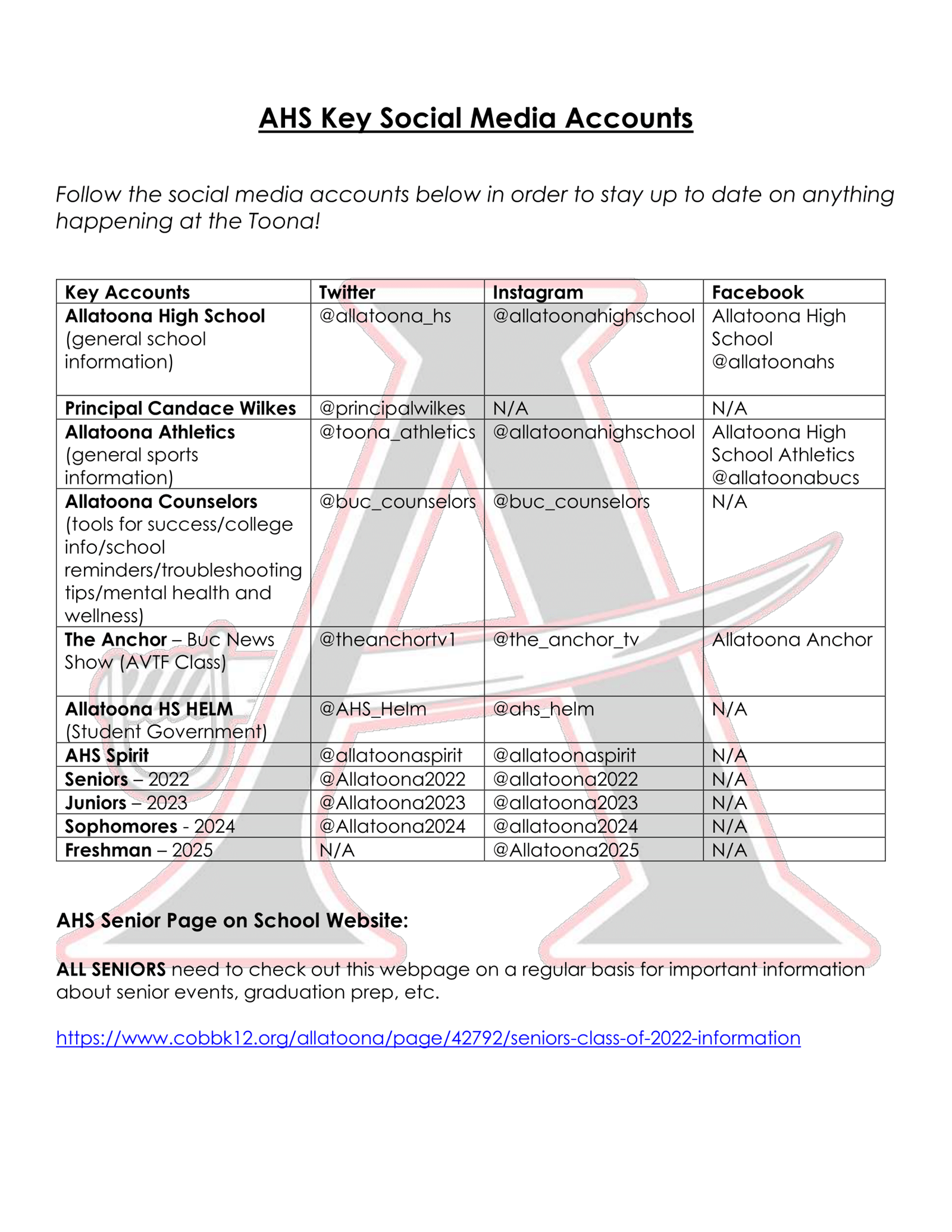 A PDF of this image is available in the Resources section below.
---
Senior Class Meeting Video:
Senior Parent Video: