Learn Everywhere Student Laptop Initiative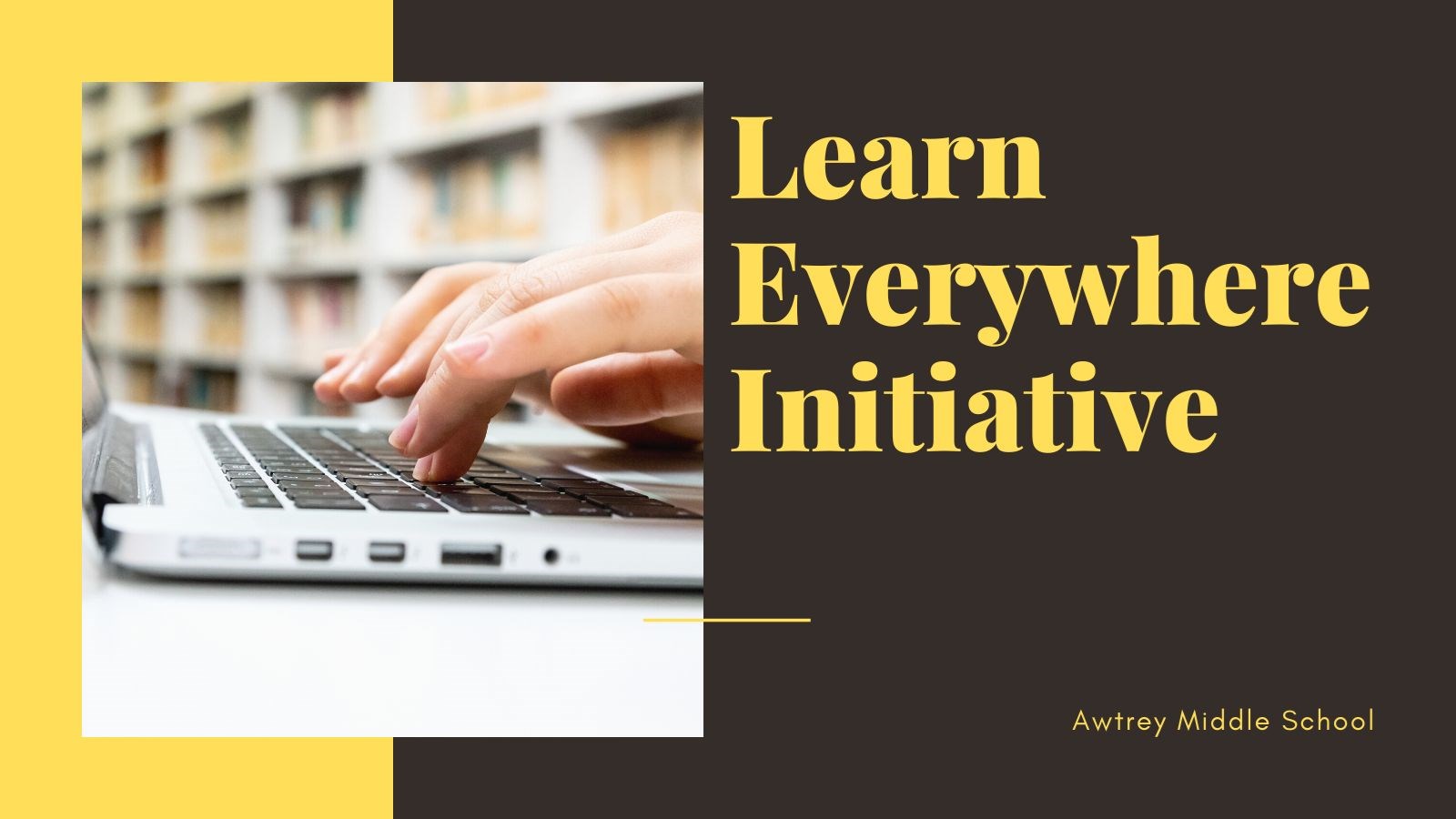 We are excited to follow up on the school district's communication about our plan for distributing student laptops.
Please review the following FAQ and contact the school if you have any questions.
How can a parent/guardian opt-in for a student to receive a county laptop?
Please visit ParentVUE and select "Student Device Liability Agreement", and contact Karen Holland in our school office for any access needs to ParentVUE.
Will all Awtrey students be able to receive a laptop?
Yes, this county program will issue a laptop to each student whose family opts-in.
What type of laptop will be issued to students?
Students will receive a Dell Latitude 3190.
Why do students need laptops?
Laptops will be used in classrooms to support teaching and learning. The county laptop will allow students to use the same device for working at home and school.
Are students required to have a computer for classes?
Yes, while we encourage families to choose our county laptops, families may choose for their students to use their personal laptops or tablets.
Will students carry these laptops all day at school?
Yes, students will be provided a laptop bag that can fit in a backpack, and teachers are evaluating essential items for each class to help limit the contents of student backpacks.
Will the county laptops have safety features?
Yes, the same filters used at school will be used for these laptops.
Can student smartphones be used for this purpose?
No, while phones are able to be brought to school with parent/guardian permission, these phones may not be used instead of a county laptop or personal laptop/tablet.
Are there benefits to choosing county laptops?
Yes, these benefits include no financial obligations for families, more convenient access to wireless services within the school, and technical/repair support within the school.
If my student has an issue with the county laptop, how is help received?
Students who have a service/repair need may visit the Awtrey media center (CLC) to visit the available kiosk to submit a work order, and our county support will service devices at no cost to the families.
When will the county laptops be distributed?
Awtrey is planning to distribute student laptops between the Thanksgiving and Winter Holidays, and more information will be shared about specific days.
Can students keep these laptops?
Students issued county laptops may keep these devices until they withdraw from the school district or graduate high school.
Can a new laptop be received if a student currently has a county laptop that was issued last school year?
No, the previously issued laptop must be returned before a new laptop can be assigned, and please contact the school for more information about this need.
Thank you for your support of this technology initiative to support student achievement!