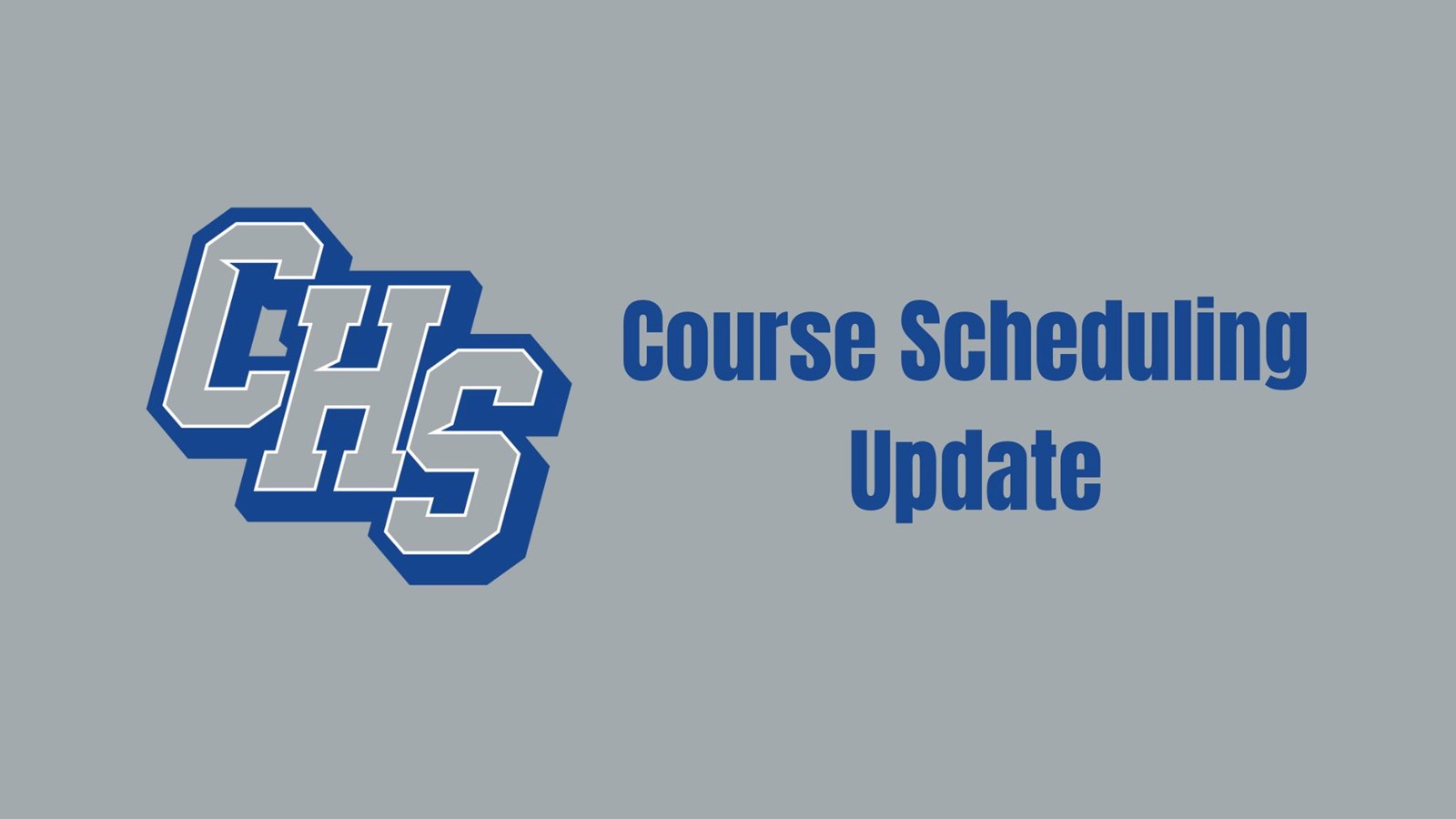 Welcome back to school! To help you navigate course scheduling, we are answering the following frequently asked questions:
When will schedules be released?

Schedules will be available in ParentVue and StudentVue on July 28.

*Note - If your students' schedule is incomplete, please understand that we are still working on it. The scheduling team will be working through the weekend. Our first priority is to ensure each student has a full schedule.

What should I do if I would like a different placement for my student?

Unfortunately, we are not able to change electives unless the student does not meet the pre-requisite for that elective. We do our best to honor students' choices; however, that may not always happen if the number of requests is greater than the number of seats available. If you have a Core Class schedule request, please CLICK HERE to complete the Core Schedule Request Form.

*Note- Teachers will be reviewing transcripts to ensure that students are placed in the correct courses. NO request should be made by email. All requests must be submitted using the Core Schedule Request Form. This form will close on Friday, August 5th.

How long is the schedule change window?

All schedule changes must occur within the first 10 days of school.

Who are the staff at Campbell who help students with scheduling?

| Campbell High School Scheduling Team Members | Students They Serve |
| --- | --- |
| Counselors: Mr. Cole, Mrs. Burke-Collins, Dr. Amand, Mrs. Wright, Mrs. Jackson, Mr. Radecki, and Mrs. Loftin | Seniors, ESOL, & Off Track students |
| Ms. Valencia Andrews (Scheduling Assistant Principal) | Sophomores & Juniors |
| Ms. Jessica Tibbetts | Freshmen |
| Dr. Lisa Eaton | Special Education |
| Ms. Lisha Wood | Magnet / IB |

Where can I find more information about courses taught at Campbell?