Title 1
Announcement, Community, Faculty and Staff, School Administration, School Programs
For the Cobb County School District Title I Office Click HERE
---
Annual Title I Surveys


Attn: Griffin Middle School Parents,
We invite you to provide feedback as part of our ongoing continuous improvement process. This allows us to make more informed decisions related to Title I School Improvement Plans and Family Engagement Policies. The survey results will enable our Title I Program to measure stakeholders' perceptions and help target improvement strategies focused on student achievement as well as school and district effectiveness.
All responses to this survey will be anonymous.
District Annual Survey
Thank you for your time and attention as we work together for student achievement.
CCSD Title I Department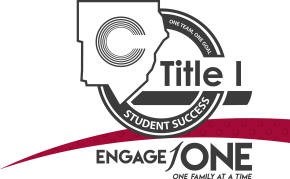 ---
Parent Resource Center
Welcome! The Parent Resource Center offers a variety of resources such as, books, workbooks, pamphlets, computers with internet access and printing, child art area, current events and parent involvement bulletin boards, and skill builder games. Several resources are available to be checked out. The Parent Resource Center is open Monday-Friday from 9- 4pm. It is located on the flagpole side front entrance of the school inside of the Front Office. Please check in the Front Office and let a clerk know you would like to use the Parent Resource Center.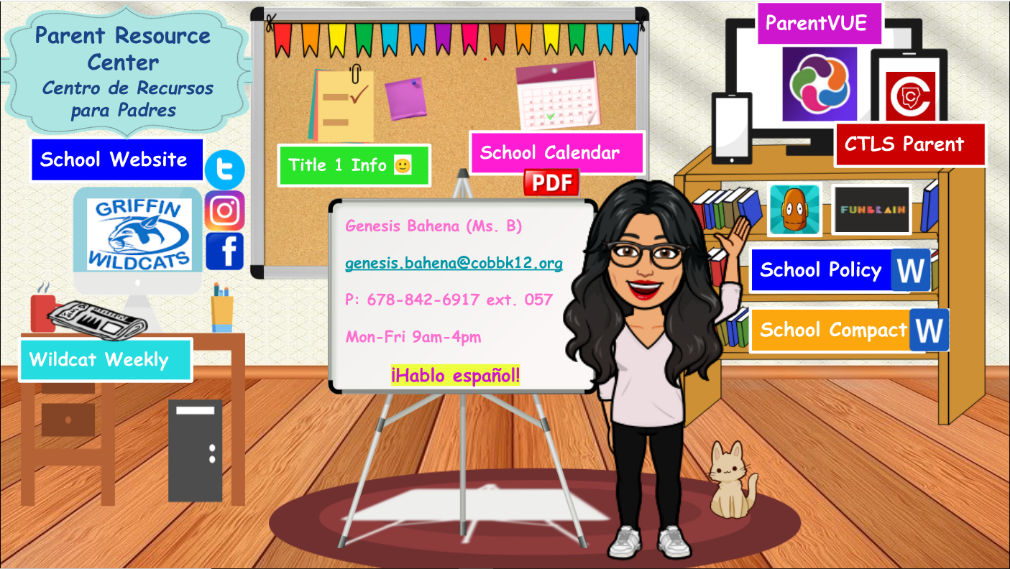 A Bilingual Parent Facilitator is at your service located inside of the Parent Resource Center.
Genesis Bahena (Ms. B)
Parent Facilitator
678-842-6917 x 057
Title 1 Documentation
School Improvement Plan & Title 1 Budget
Spring School Improvement Forum
Parent and Family Engagement School and District Policies
Parent-Student-School Compacts
The Family Information Guide ( English/ Spanish) contains a wealth of information about the district including the Student Code of Conduct, as well as information about privacy rights, important dates, and more.
Right to Know Professional Qualifications for Teachers and Paraprofessionals - please go to page 10 of the guide.
State of the School
The State of the School meeting shares information about Title I resources, budget and services at Griffin Middle School.
School Choice Transfers
HB 251 allows for school choice transfers. Parents/guardians of a student enrolled in a District school may apply for a School Choice Transfer to pursue a transfer to another District school. School. The application procedures, forms and dates will be posted on the District's Website during the second semester each year.