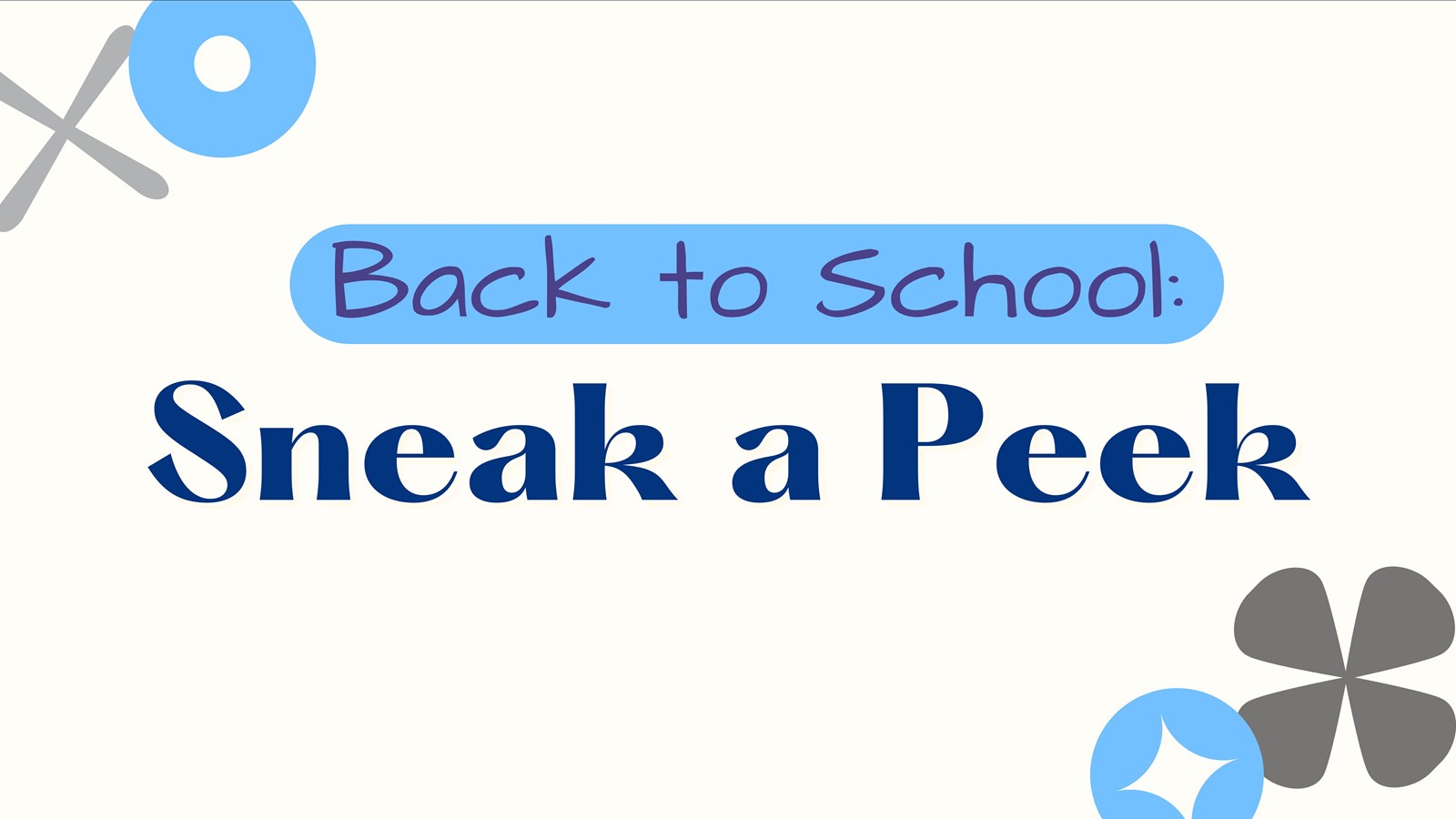 Mark your calendars! Sneak-a-Peek will be Friday, July 29th.
6th grade: 9:00am-11:00am
7th grade: 12:30pm-2:00pm
8th grade: 2:30pm-4:00pm
*This is an optional yet highly encouraged event where students and parents can come see the building, meet new friends, join clubs/organizations, and meet homeroom teachers. More specific information will be sent home mid-July.