All are Welcome! McCleskey to Host Event for Community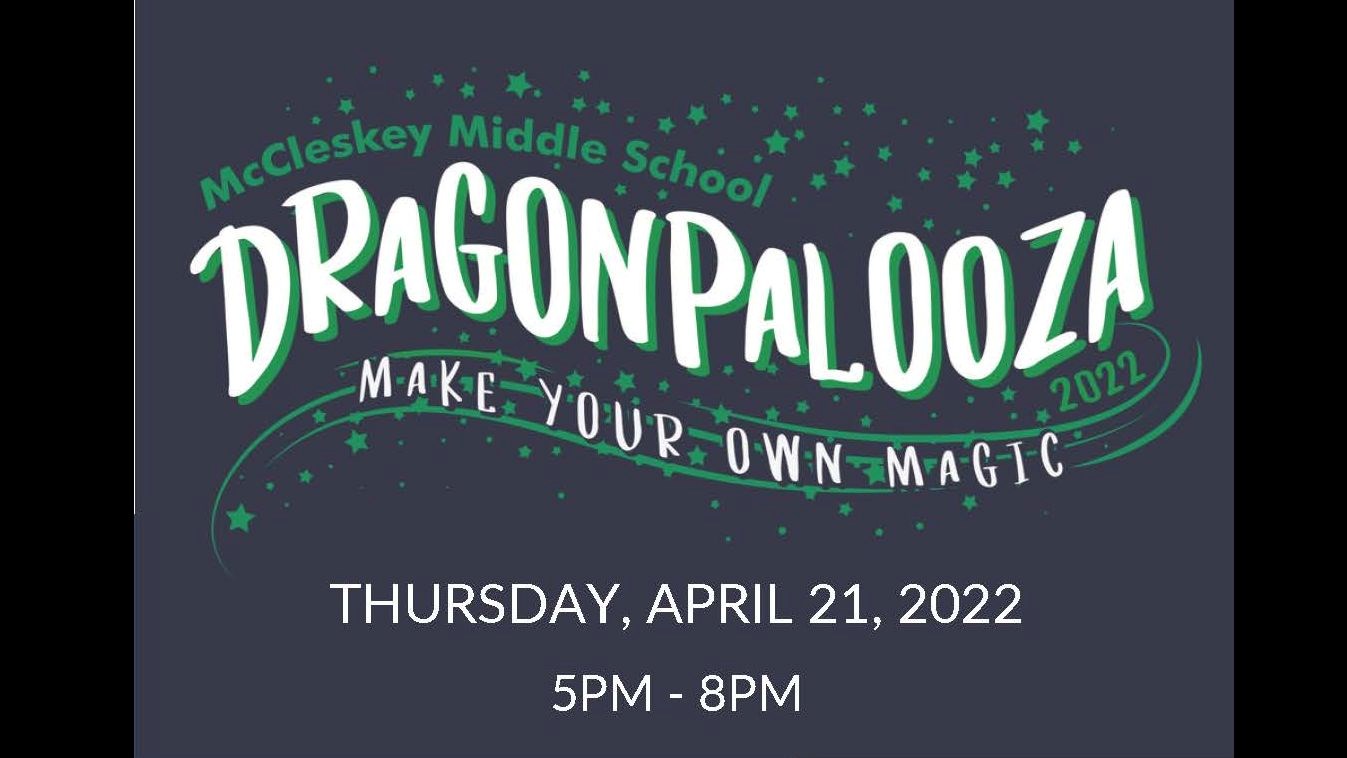 Mark your calendars for 5:00-8:00 p.m. on April 21. McCleskey Middle School will be hosting Dragonpalooza for the entire school, and the community is invited too!
The McCleskey Foundation, in partnership with the students and staff at McCleskey Middle School, is organizing the free community event, which will include a variety of activities.
There will be a health fair with vendors and exhibits and a student art showcase. Students will also perform throughout the evening while visitors browse a showcase of student STEAM projects. The Dragonpalooza craft fair will feature local and student vendors, as well as a silent auction to help raise money for the McCleskey Foundation.
Door prize drawings will take place throughout the evening. Concessions will be available for pre-purchase and on the night of the event.
All are welcome to see the excitement taking place inside McCleskey. The school is already anticipating that hundreds of students, families, and community members will be in attendance. Make plans to be one of them.