McCleskey Hosts International Night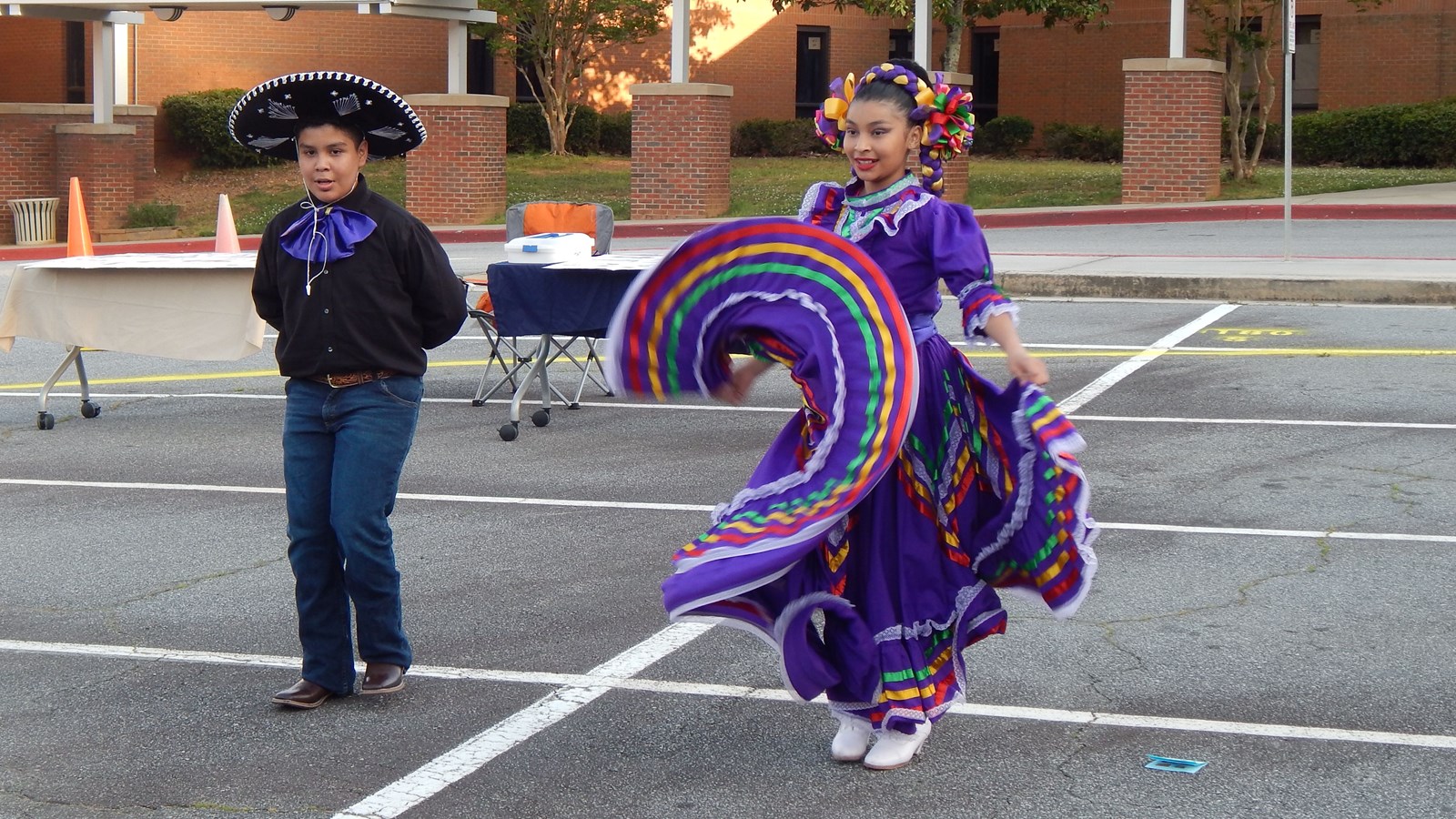 Families sampled cuisines from Germany, Slovenia, Brazil, Venezuela, Jamaica, Trinidad & Tobago, Dominican Republic, the Philippines, Panama, Denmark, England, Jordan, Iran, and more.
It was an international smorgasbord. There were traditional dance performances from the region of Jalisco in Mexico and a Flamenco. Families were serenaded with traditional music from an array of countries, including the current hits in languages like Farsi and Spanish.
The annual McCleskey Middle School International Night featured nearly 20 different countries.
"Being able to experience all the different cultures that our students are from makes the community pretty small, and we can go on a vacation around the world right here," said Annette Simpson, McCleskey AC science teacher.
Students used "passports" to log the countries they visited.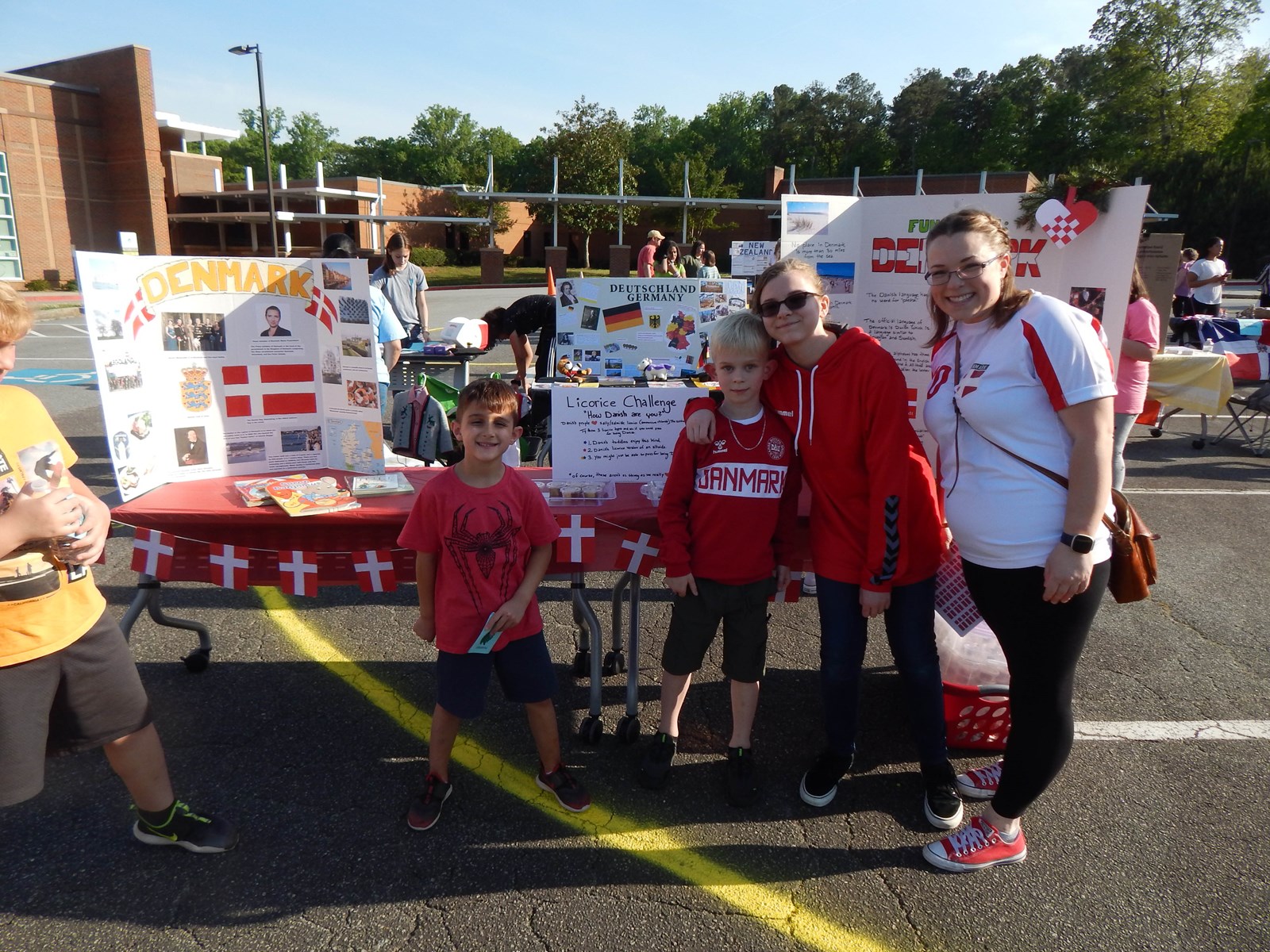 Because McCleskey and elementary schools around Cobb have held an international event in the past, this was not the first time families have attended an around the world event.
"[I have] been doing this with my daughter since Keheley [Elementary School] started doing it, and it's nice because everyone gets to try different cultures and gets exposure. Getting people out to talk and try different things is a benefit for us all," said one parent who was representing Denmark.
The parents in attendance appreciated the event and presentation of different countries.
"There was good participation, like 20 countries, very organized. Which is terrific for such a small part of Marietta," praised a parent representing Jordan and Iran. "The music was a nice touch. Music from the countries represented was spot on!"
One goal of the event was family engagement, but it also helped make the community feel more connected to each other and their school.
"Obviously, it shows everybody here that you are welcome here, that you mean something, that you matter. You might be the only Ecuadorian here, but it matters to us," explained Doug Hale, McCleskey paraprofessional.
Another McCleskey educator agreed with Mr. Hale.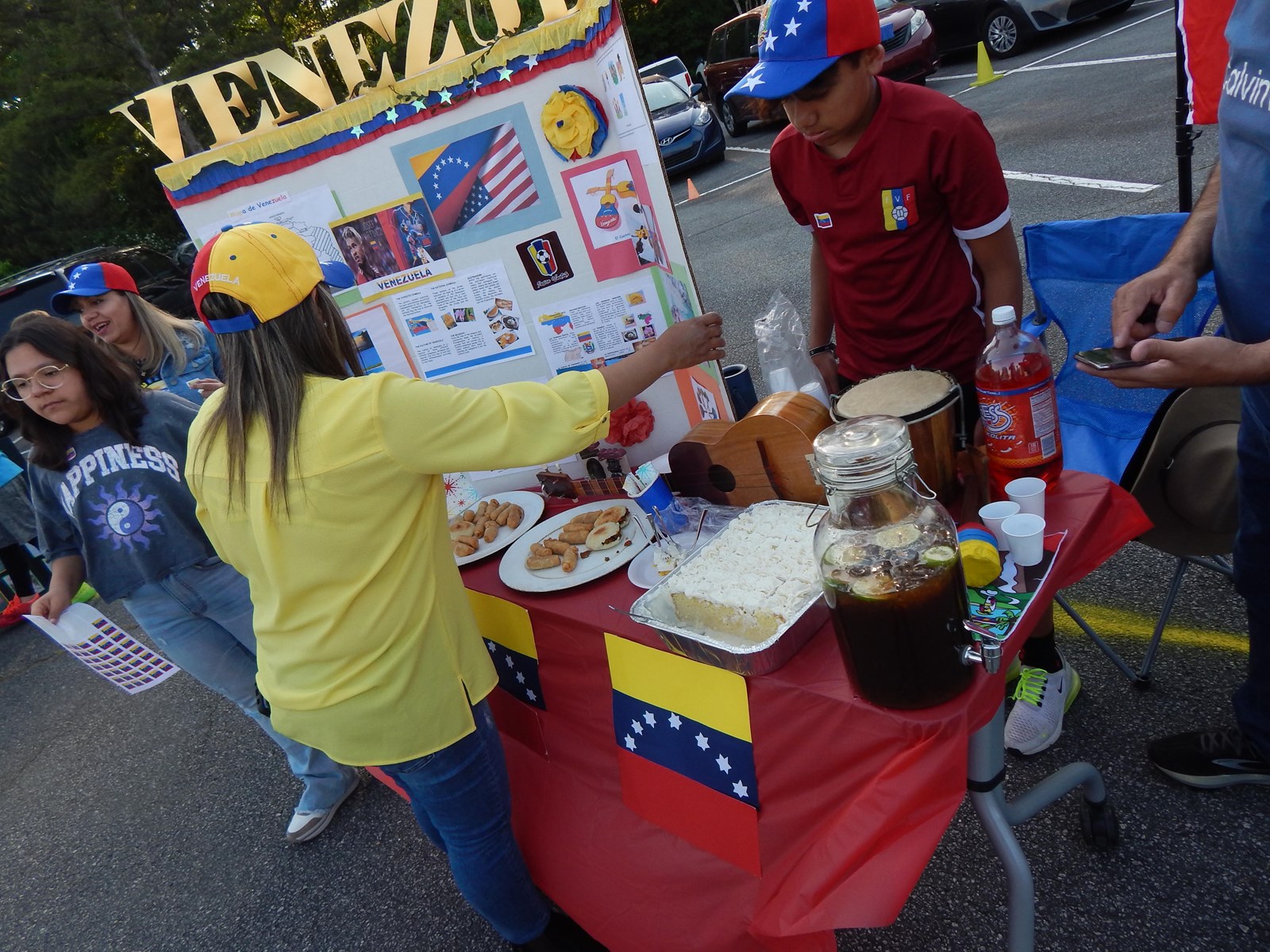 "I also think it builds community. People come together, and it builds community," added April Staropoli, McCleskey ELA teacher.
One McCleskey parent had some advice for those inspired by the international experience and who might be hungry for more opportunities.
"If they want to continue this experience, look into hosting international exchange students, as there are a lot of organizations doing this currently," said the parent representing Germany.
This was not the only community event McCleskey has held this spring. The school also recently hosted Dragonpalooza for the entire school and community.