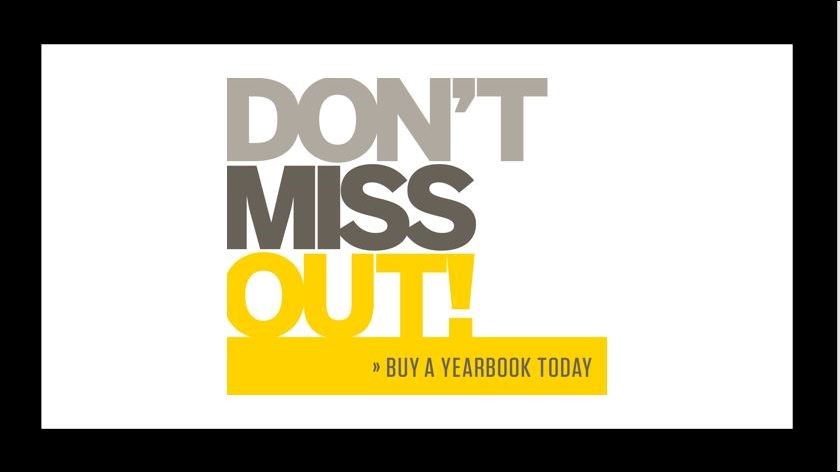 Yearbooks can be purchased online for $30. Beginning Monday, April 18, 2022, the price will increase to $35.
The deadline to order a yearbook online is April 30, 2022.
A limited number of yearbooks will be available to purchase in May, and they will be $40 each.
Due to the unprecedented, nationwide increase in the cost of raw materials, labor and transportation, the Herff Jones Yearbook Order Center will begin charging a $3.99 service fee for online yearbook purchases on January 15, 2022.
Visit Yearbook Order Center (job 10698) to reserve your copy!
---
If you thought you already bought a yearbook, please call the Herff Jones Yearbook Order Center at 1-866-287-3096 or send an email to yearbookordercenter@herffjones.com. Please do not contact the school to verify a yearbook purchase.