Shop with a Greyhound 2022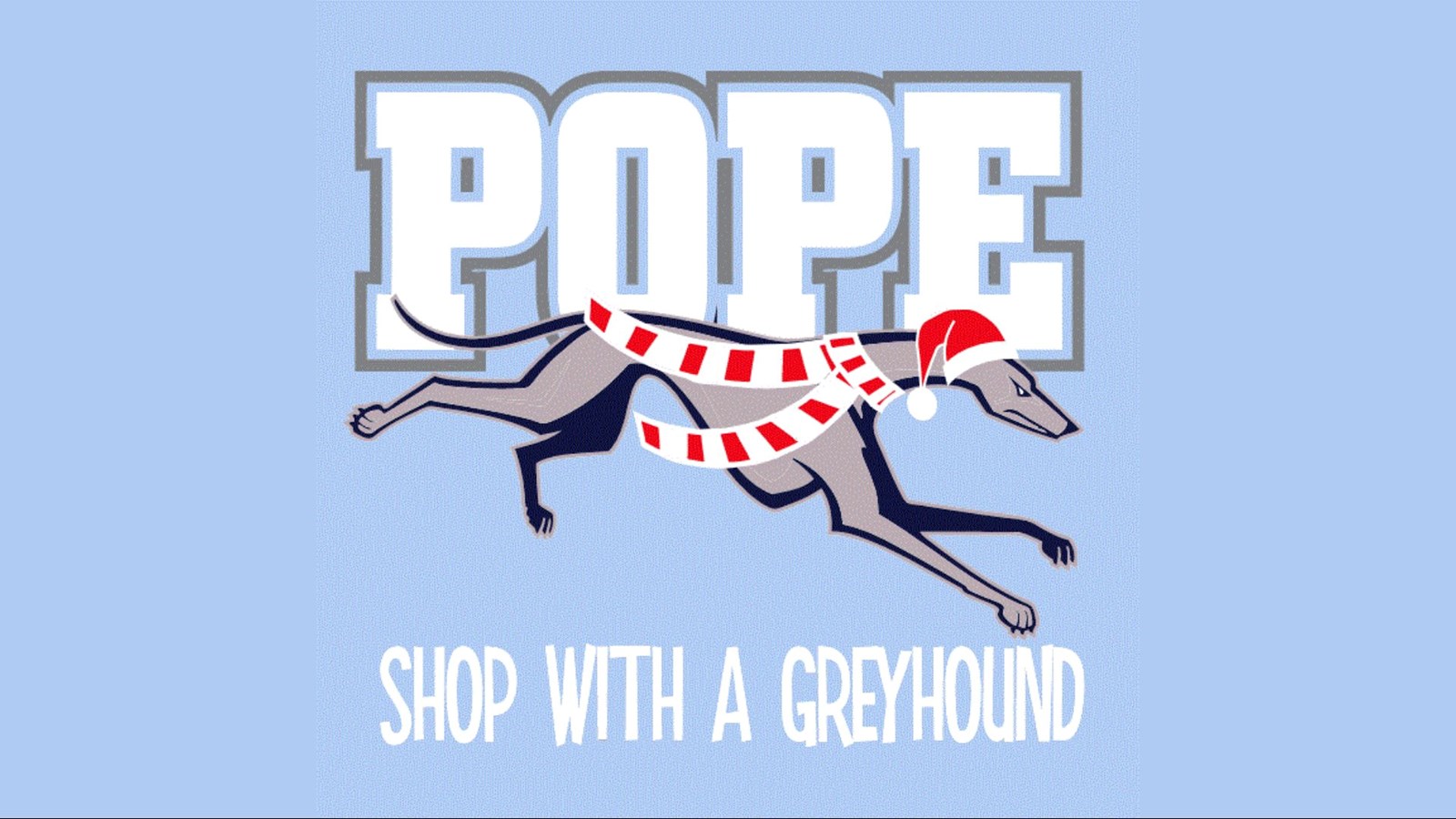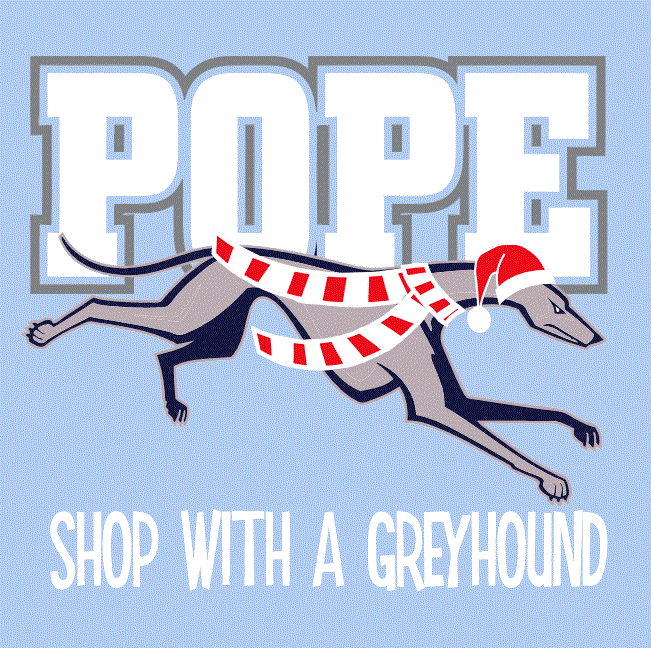 The ultimate give-back-to-your-community event is on! In 2008, Pope High School successfully launched a community service program called Shop with a Greyhound, or as we fondly call it, SWAG. Our 15th annual SWAG day is scheduled for Saturday, December 10, 2022.
The day kicks off with 175 Brumby elementary students loading six school buses and head to Pope, where a red-carpet presentation awaits them. As they enter the school, more than 400 Pope students (Santa's helpers) greet them, each group eager to meet their Brumby child to set off on the fun and exciting adventure!
Once each student is united with his/her Pope group, they proceed to the cafeteria where a yummy brunch awaits them, holiday music fills the air, table tops are covered with crayons for their coloring pleasures, and fun decorations surround them on all sides.
Once the students are settled, a special guest arrives—you guessed it—SANTA and his elves! Our emcee will announce that Santa is in the building, and our 600-person dance party begins!!! Santa and his elves will greet all the children and proceed to the North Pole (Media Center) where students can each tell Santa his/her holiday wishes and have their pictures taken with him.
Next up—shopping trip to Target! Since it is not feasible to unleash so many in Target at the same time, groups will be divided into groups. While students wait for their group's turn to shop at Target, the magic continues at Pope. Students can decorate cookies, create bell necklaces, decorate frames for their pictures with Santa, make a holiday ornament, jump in a bouncy house, write letters to Santa, sing karaoke, or just enjoy interaction with their Pope group.
Once all the shoppers return from Target, they can wrap their gifts, complete with name tags and bows, and be ready for the holidays! The day's finale—pizza for all! Around 6:00 p.m., with eyes full of tears, our Brumby students fill the buses with all their goodies and gifts to head back home, where their parents are eager to hear about their adventures.
The atmosphere all day is charged with excitement and the time is such an amazing one for both Pope and Brumby students. Pope students take pleasure in the opportunity to help those less fortunate in such a fun and applicable way, and the Brumby students are indulged in a way they have never been before. Their smiles that spread from ear to ear say it all.
How do Pope students participate in SWAG?
By registering, you are committing to be one of "Santa's Helpers". You will be responsible for raising money in order to take children from Brumby Elementary School shopping for the Holidays.
In order to register, you need to complete the online SWAG registration form and pay the $100 donation online via My Payment Plus. Then print the online donation receipt and permission form, staple them together, and turn in to room 118. All 3 things (online registration, online donation, and receipt and permission form turned in) must be completed by Friday, November 11th and only the first 400 applicants will be accepted.
Important Dates:
Friday, November 11th- Online registration closes- must have all 3 of the following:
online registration form completed https://forms.gle/mqKEV2scpKxX3xKX9
online donation of $100 made via My Payment Plus (this includes a long sleeve SWAG shirt). Make sure to print your receipt.
permission form printed, signed, stapled to receipt, and turned in to room 118
Wednesday, December 7th- SWAG meeting during X-block
Saturday, December 10th- SWAG 1:15pm-6:00pm