Cobb Football Gets Underway with Annual Kickoff Banquet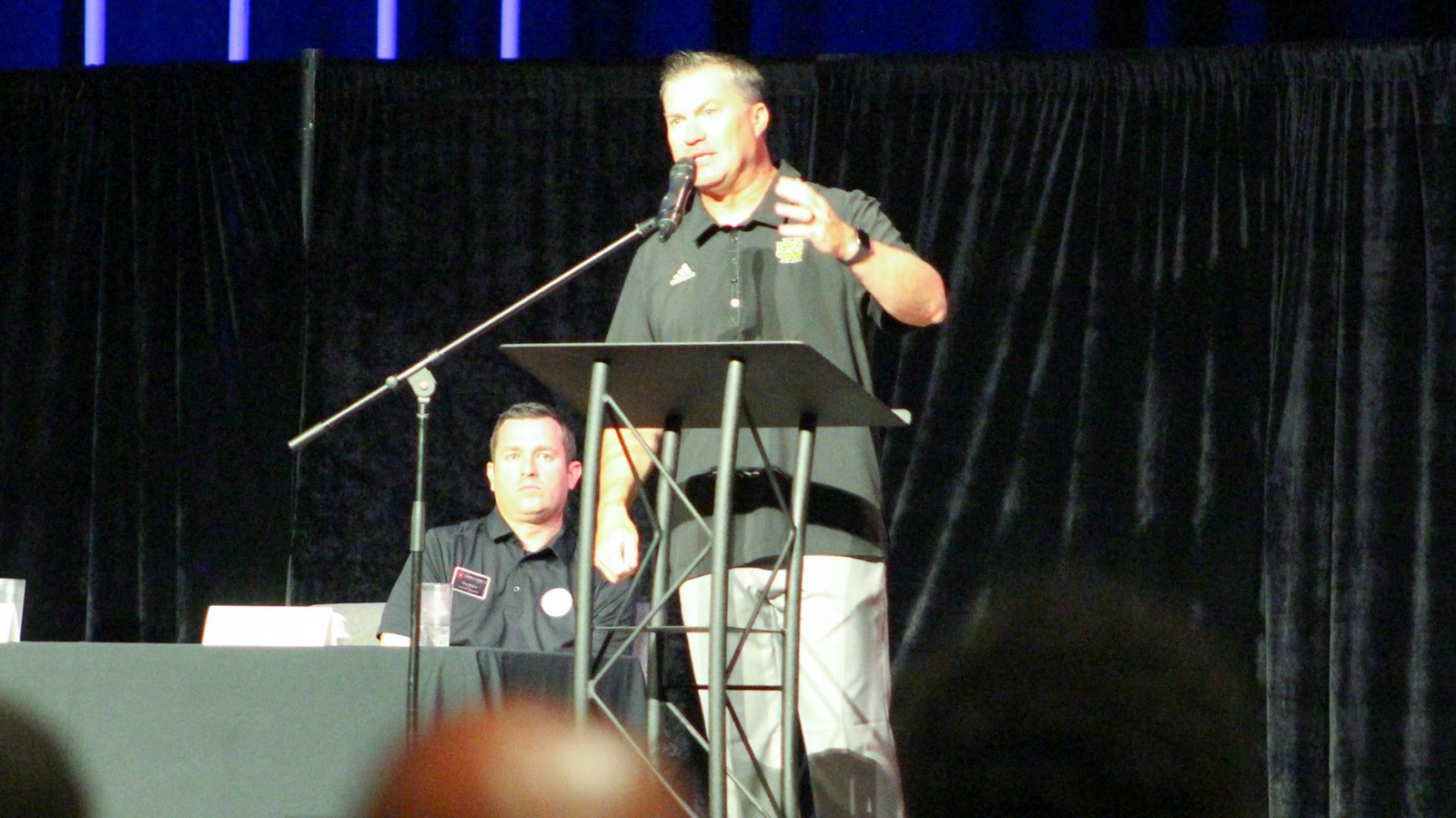 Cobb football coaches and their staffs—joined by principals, athletic directors, and other administrators—filed into Burnt Hickory Baptist Church late last week to enjoy a meal and welcome the official beginning of the 2022 season. Cobb Schools' Director of Athletics Don Baker started the event, and after Mike Linch's invocation, lunch was served.
Chris Ragsdale, Superintendent of Cobb Schools, and Dr. Grant Rivera, Superintendent of Marietta City Schools, were both present, as were representatives from both district's school boards and executive cabinets.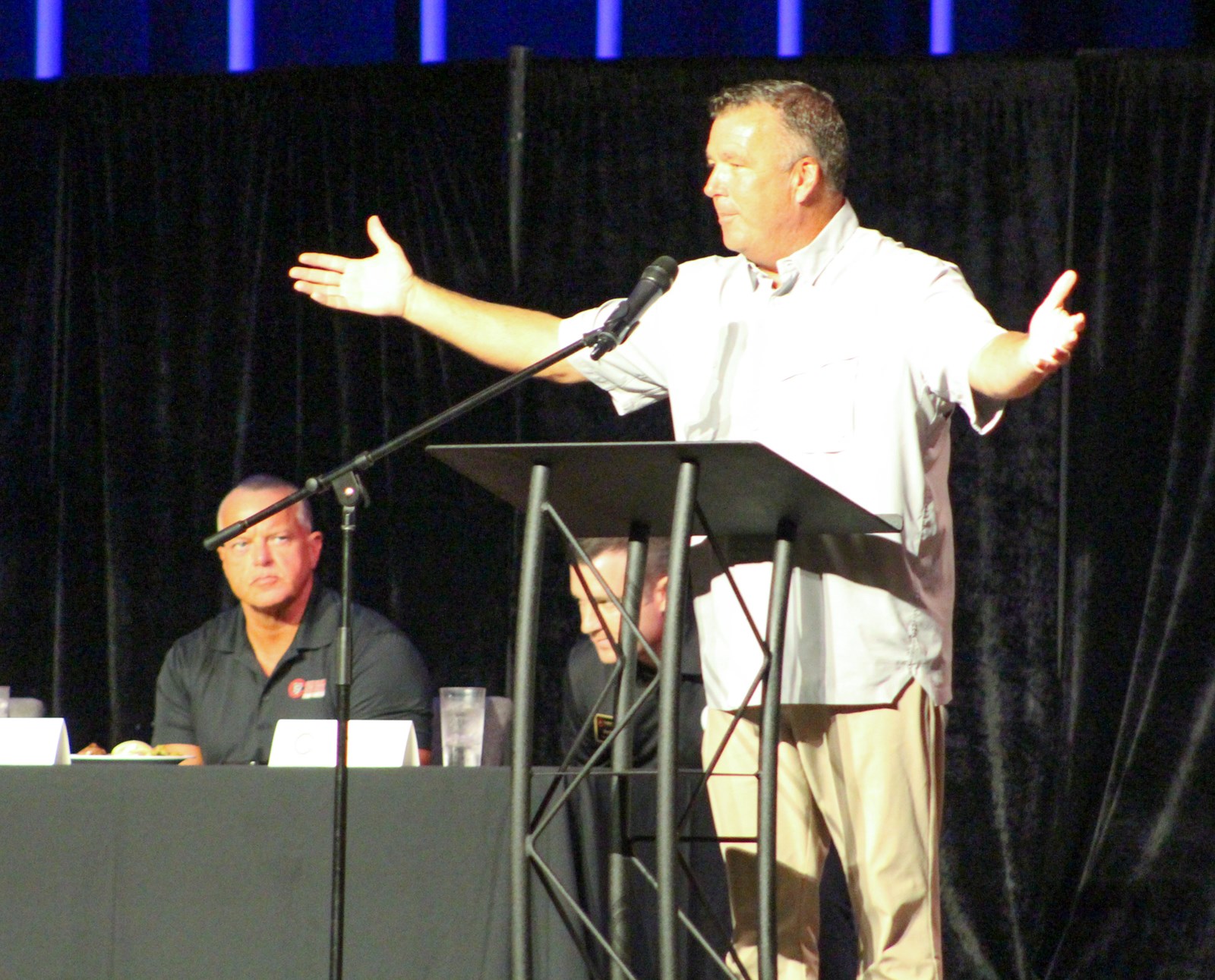 Mike Linch
As desserts were being finished, guest speaker Brian Bohannon took the podium to deliver his keynote address. Coach Bohannon is a 27-year coaching veteran and is the head coach of the Kennesaw State Owls. Coach Bohannon began the Owls' program in 2013 and knows a thing or two about adversity. His coaching advice and sideline wisdom did not fall on deaf ears.
"High school football is phenomenal," he said. "My dad was a high school coach; I grew up around it. I have more respect for a high school football coach than I have for any coach on the planet. What you do is beyond anything we have to do at the college level."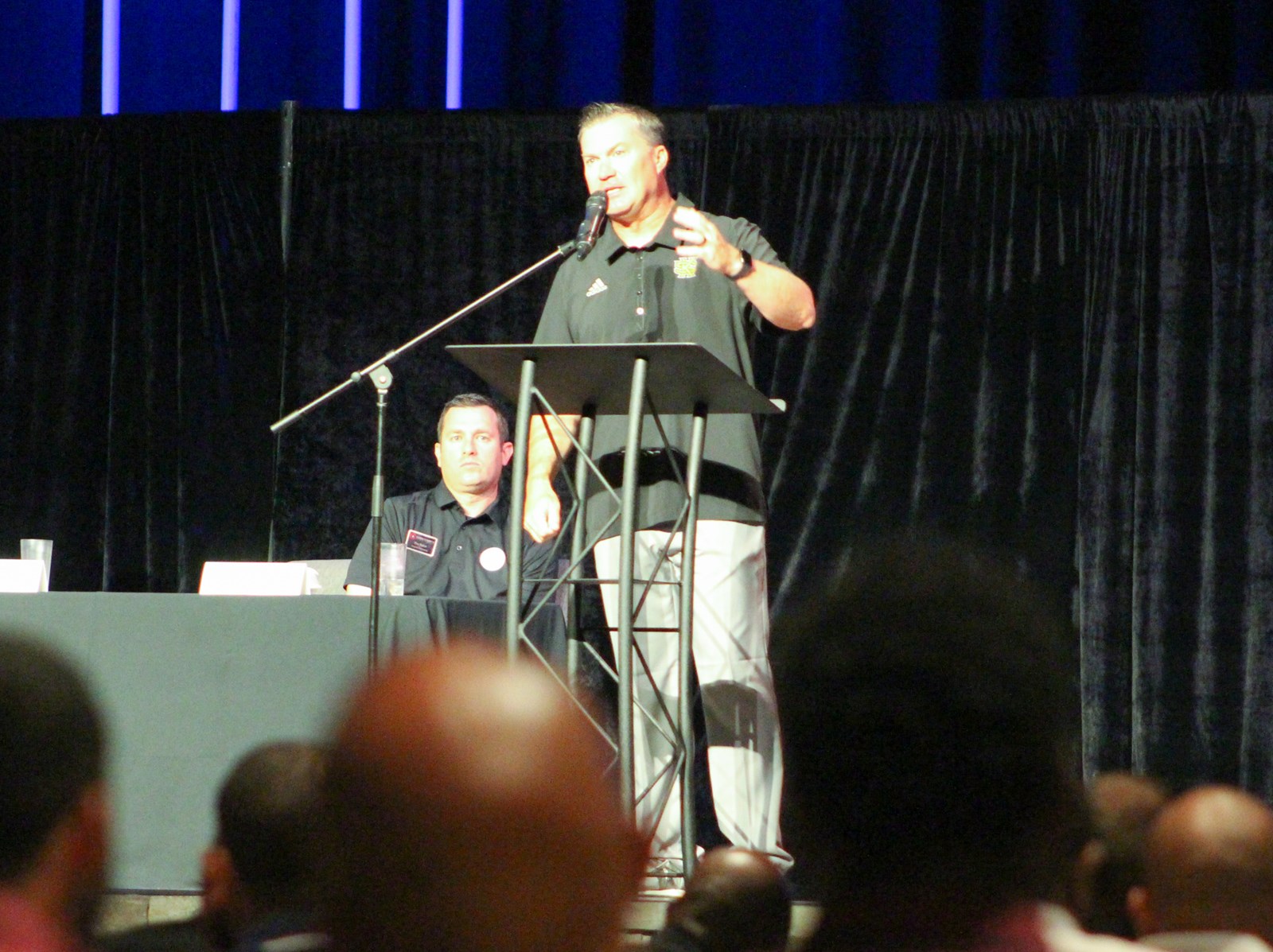 Coach Bohannon

"What you guys do day in and day out in your building," Coach Bohannon continued, "the interactions you have with your kids and your staff, that's what helps you win. When they're all bought into what you want to do and the vision you have, that's what gives you the chance to be successful."
Coach Bohannon then went through the ten "rules" of the KSU Energy Bus. A few of the simple rules were "fuel your bus with positive energy," "drive with purpose," and "no energy vampires allowed." Coach Bohannon stressed the final rule of the Energy Bus several times: "Have fun and enjoy the ride."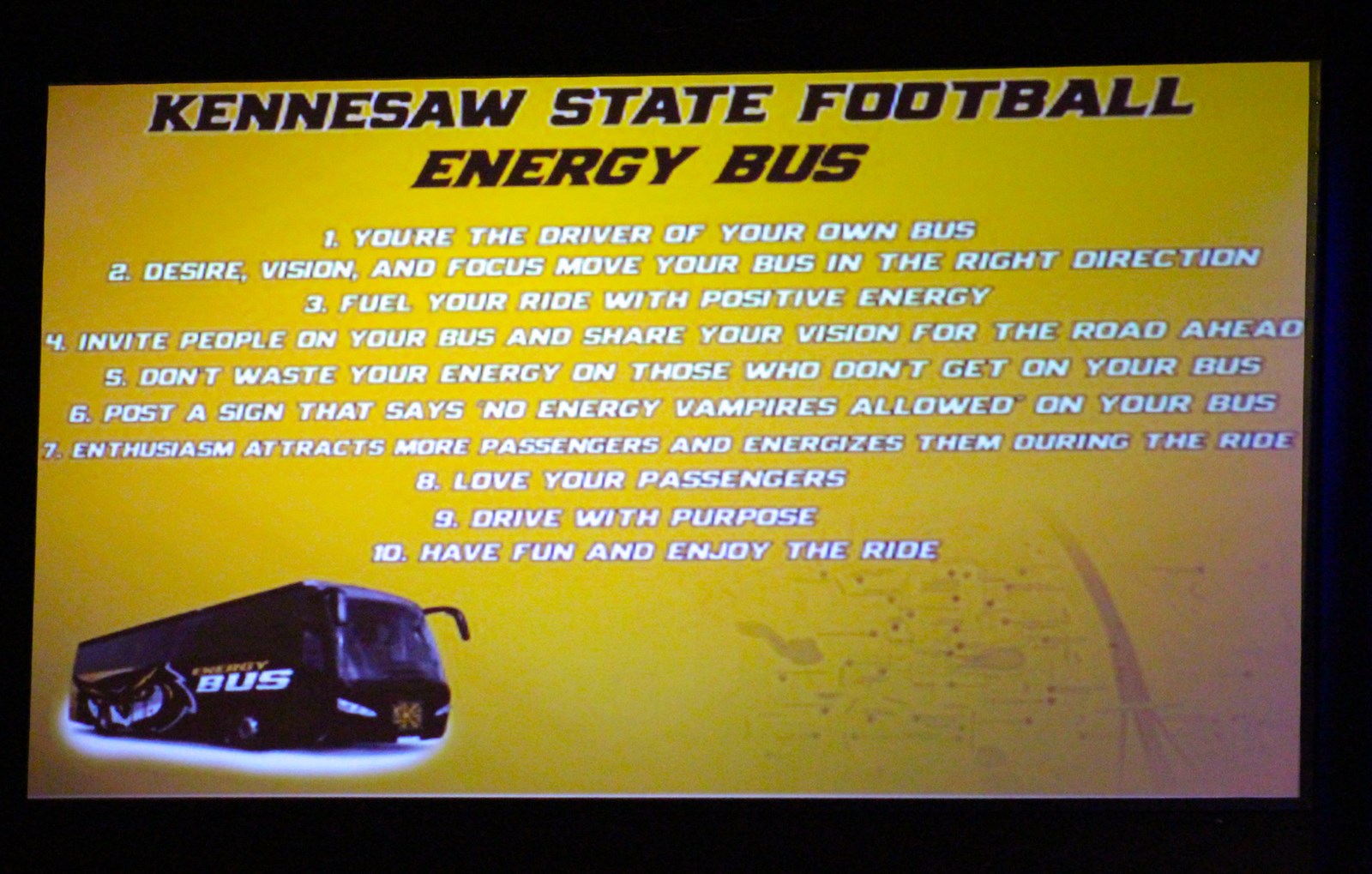 "Bringing a bunch of guys together from different backgrounds and families for a common goal and vision for something bigger than themselves: that's what this country is supposed to be, and you're doing it on a daily basis," Coach Bohannon reminded the assembled crowd.
"I challenge you to get your bus going," he said in conclusion. "Desire, vision, and focus will fuel that ride so you can do the things you want to do. Enjoy the ride and have fun!"
After Coach Bohannon's speech, all of the coaches around the county took a moment to introduce themselves, their guests, and their staffs to the room. With the recent shakeup in classifications, regions look very different in both 6A and 7A. The 2022 season may create some new rivalries between schools, in addition to giving fans the usual exciting gridiron competition on Fridays this fall.
"It was a great 'kickoff' to not only the football season but the overall athletic calendar," said Don Baker. "I enjoyed seeing the staffs of our football programs, and glad they were able to take a step away from their preparation for a few hours to eat, fellowship, and hear a great message from Coach Bohannon of KSU. Our student-athletes and staffs have been working hard this summer and I look forward to seeing all of them compete very soon."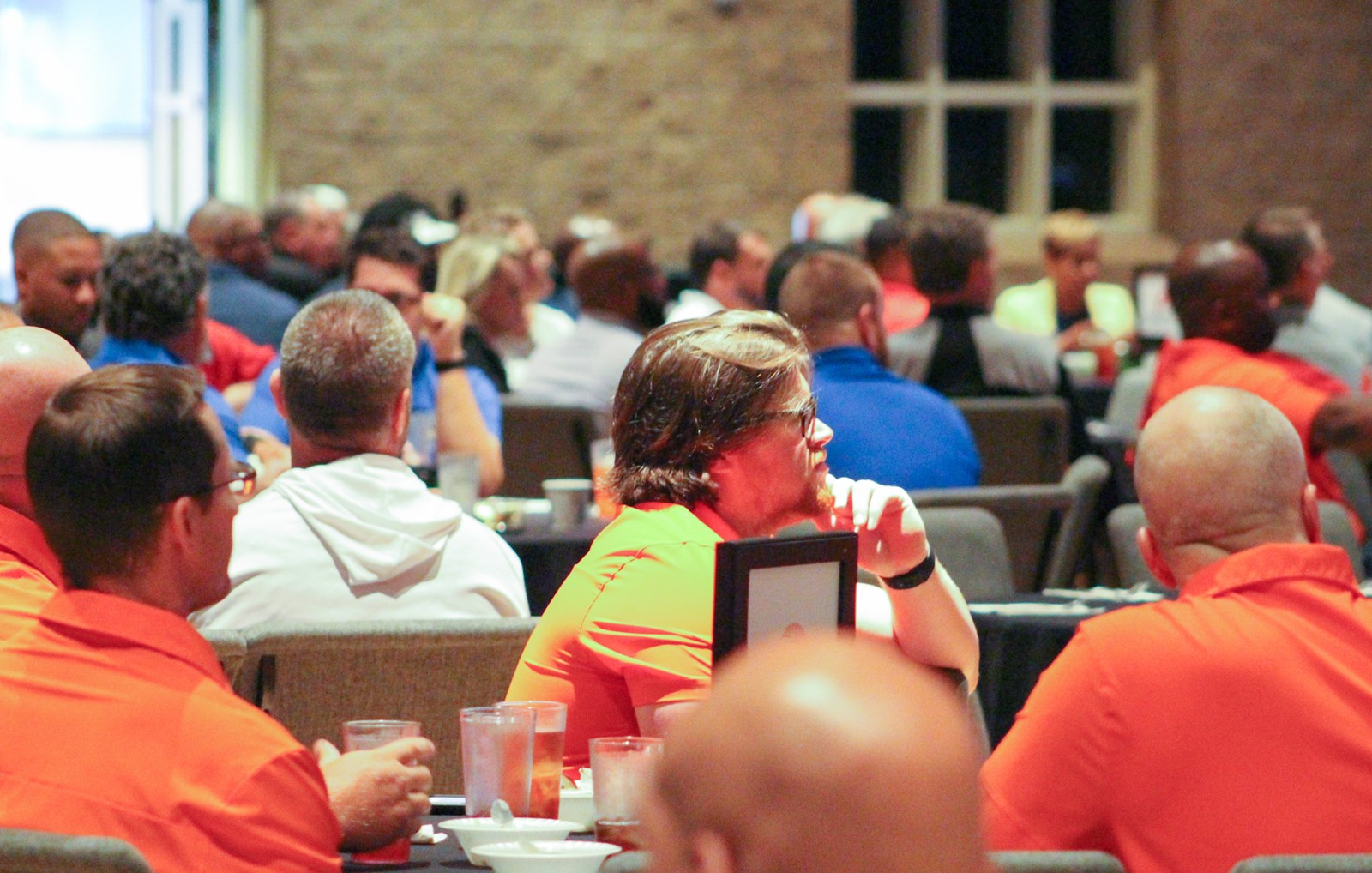 The 2022 season gets started in less than a month, with the 10-game, 4-day Corky Kell Classic beginning on August 17 at Johns Creek. Four Cobb Schools teams will get a chance to play in the Classic: Kell, Kennesaw Mountain, McEachern, and Walton. Marietta will also play in the final game on Saturday held at Mercedes-Benz Stadium in Atlanta. The full slate of Corky Kell games can be found here.