Yellow Jackets and Mustangs Win First AOW Award of 2022-23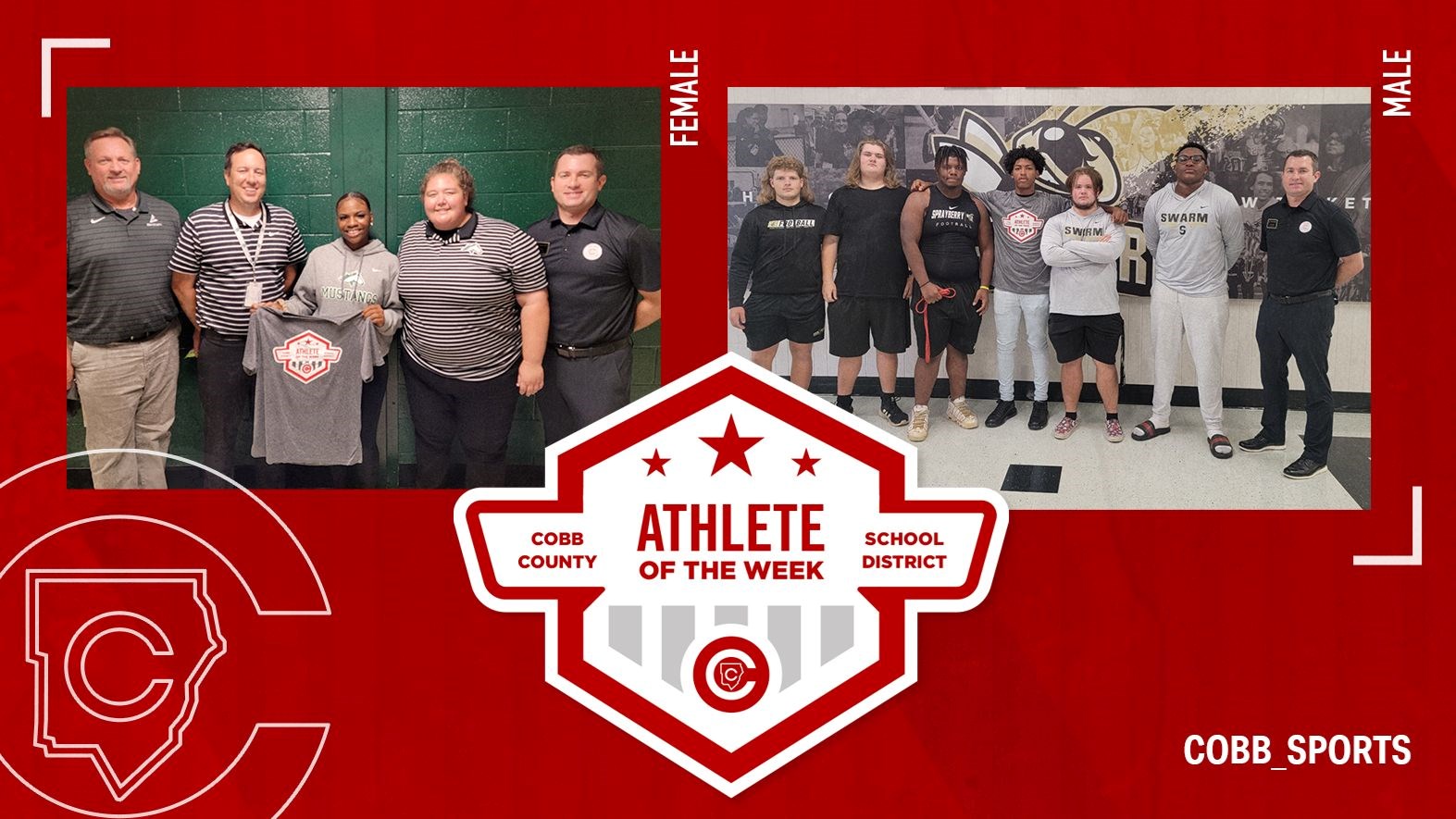 Cobb Schools' Athlete of the Week program is a weekly recognition of a male and a female student-athlete that perform at high levels in their sport, in the classroom, and in their school communities. The program is made possible by support from BSN.
This very first winners for the 2022-23 school year are athletes from Sprayberry and Kennesaw Mountain:
Kemari Nix, Sprayberry, Football
Kemari is a junior and the starting QB for the Yellow Jackets. In his first game of the season against Campbell, he rushed for 124 yards and two touchdowns. He exhibited calm, poise, and great leadership skills on the field and the sideline. Kemari also plays defense as a safety. Sprayberry won the game in a shutout, 21-0.
"He means a lot to the team," said Sprayberry head coach Brett Vavra. "He is extremely talented and is emerging as more of a leader than last season. Kemari has shown tremendous growth both as a player and a person in our program. He understands that there is always room for improvement."
"He is a very passionate young man," Coach Vavra continued, "and he works hard in the classroom. He is a quiet kid in the hallways when by himself but social and humorous when with his friends."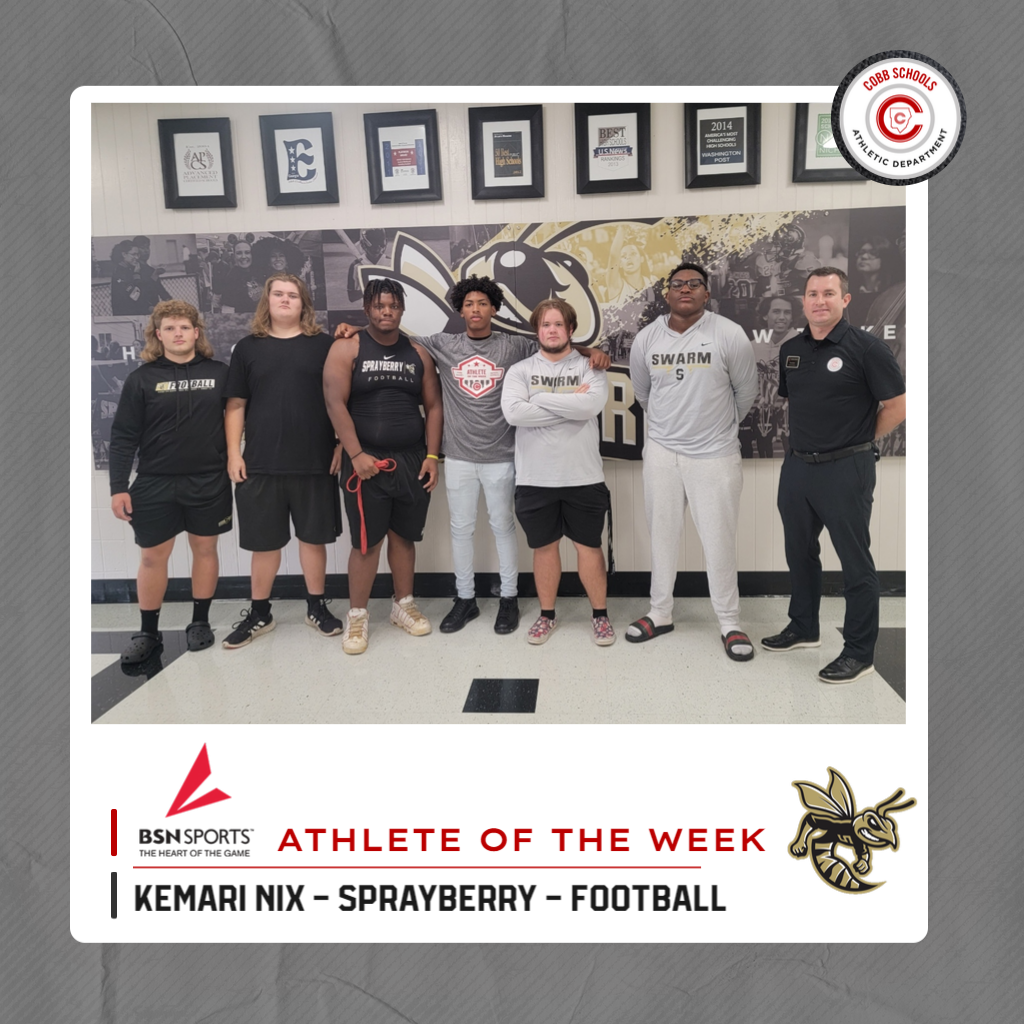 Makayla Stephens, Kennesaw Mountain, Softball
Senior pitcher Makayla Stephens has gone 3-0 as a starter so far this season. Her wins include shutouts over Allatoona and South Paulding, and a region road win over state-ranked Cherokee. She has struck out 43 batters in her three starts and hit a three-run homer in the Cherokee win.
"Makayla is a great leader and player on our team," said Kennesaw head coach Angela Lack. "She has been a varsity starter for four years. Her knowledge and understanding of the game make her a great teammate and asset on and off the field. She works hard daily in the classroom and participates in other activities within the school such as DECA, flag football, and slow pitch softball. She is a great person. We are very lucky to have her here at KMHS."
"She is an extremely hard working and humble young lady," agreed Mustang Athletic Director Philip Matthews. "Makayla has been an integral part of the fast pitch team for the last four years. She has improved her velocity and accuracy to an elite level. We are excited to see where the season goes and how her career continues at the next level."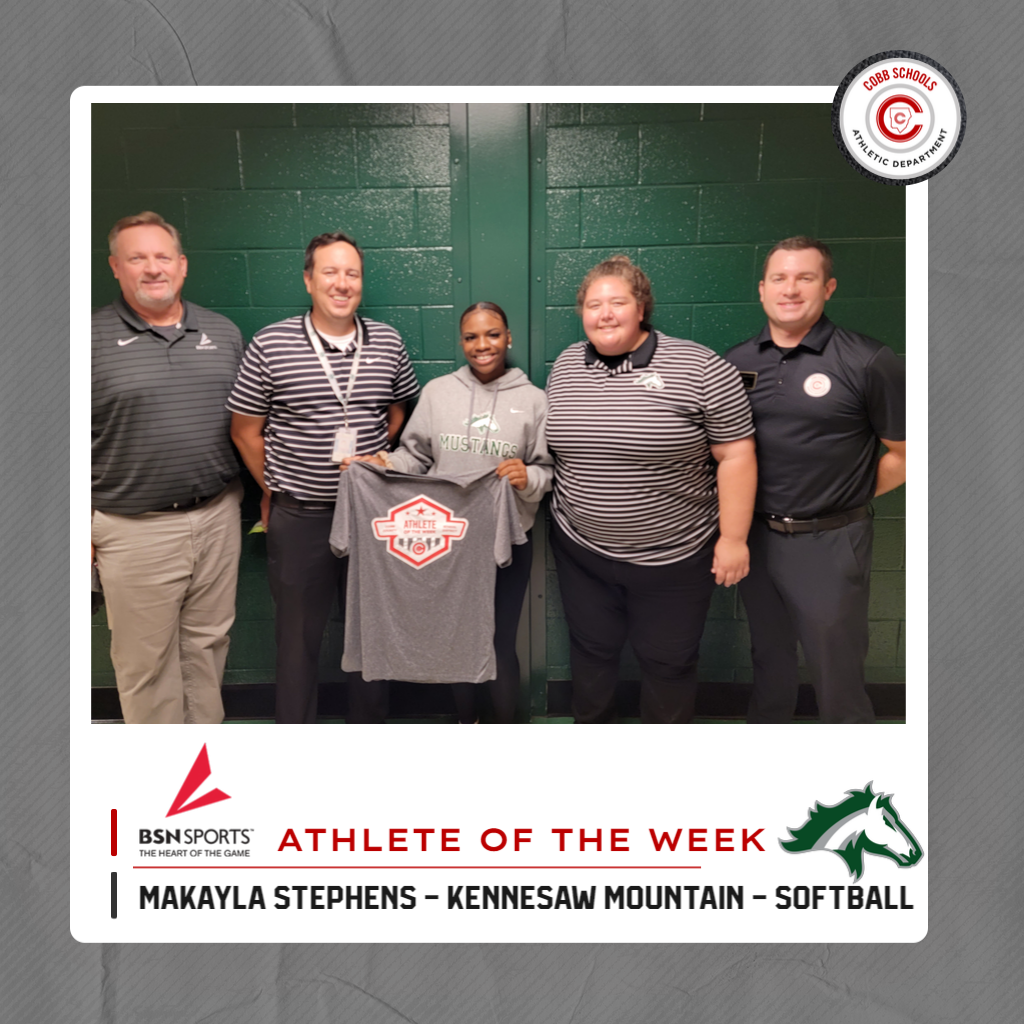 Congratulations Kemari and Makayla! Your example is a great way to get the Athlete of the Week program started this year. Keep up the great work on and off the field...