Osborne Earns Historic Recognition as Team of the Week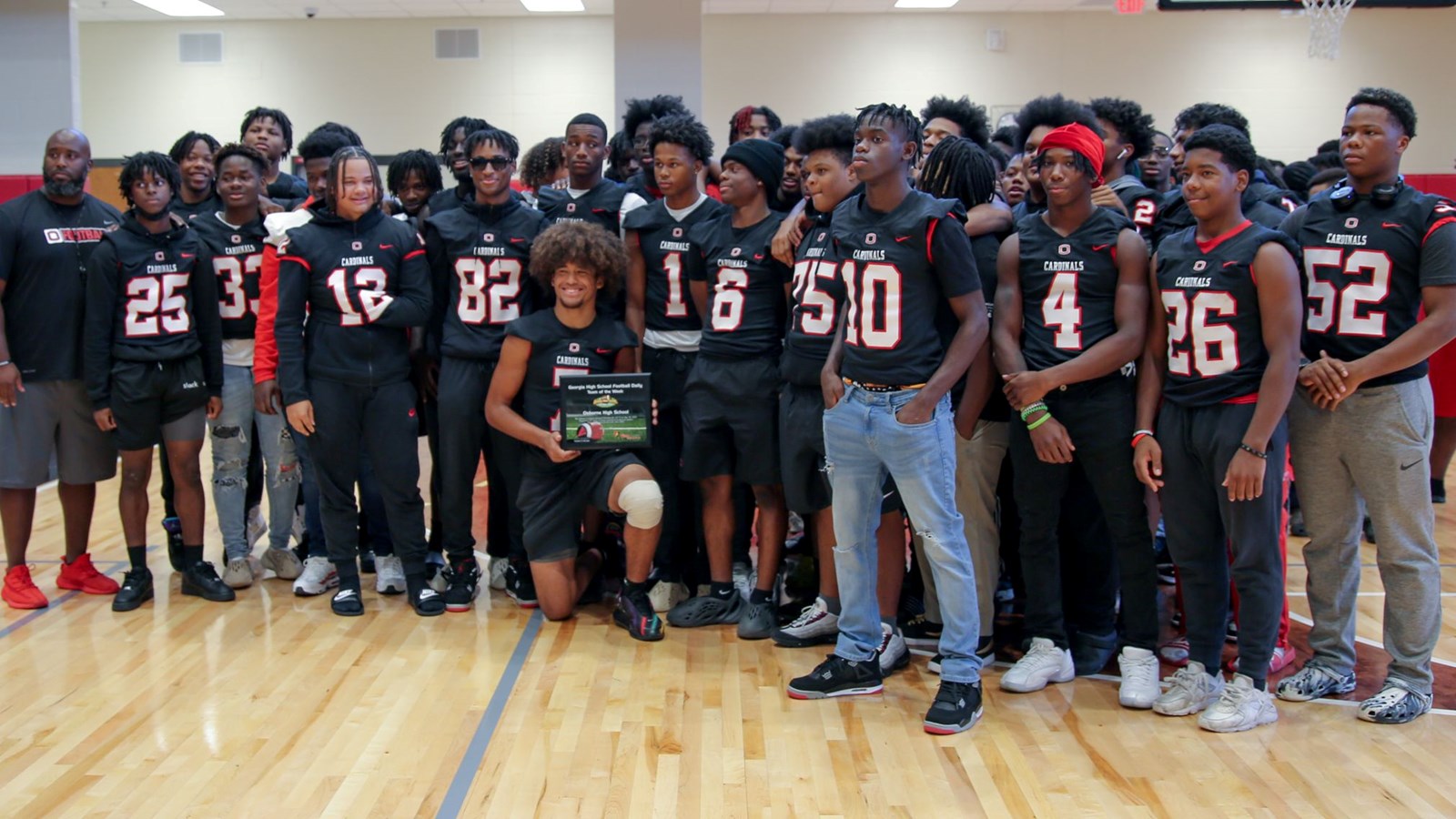 With more than 400 high school football programs in Georgia, getting noticed takes a lot of hard work. There's so much action happening on any given Friday night that it's quite a challenge to stand above the impressive crowd of football talent all over the state. But Osborne head coach Luqman Salam and his football Cardinals have done just that: they have leaped to the head of the class of Georgia's football teams to be recognized as the AJC/Georgia High School Football Daily's Team of the Week!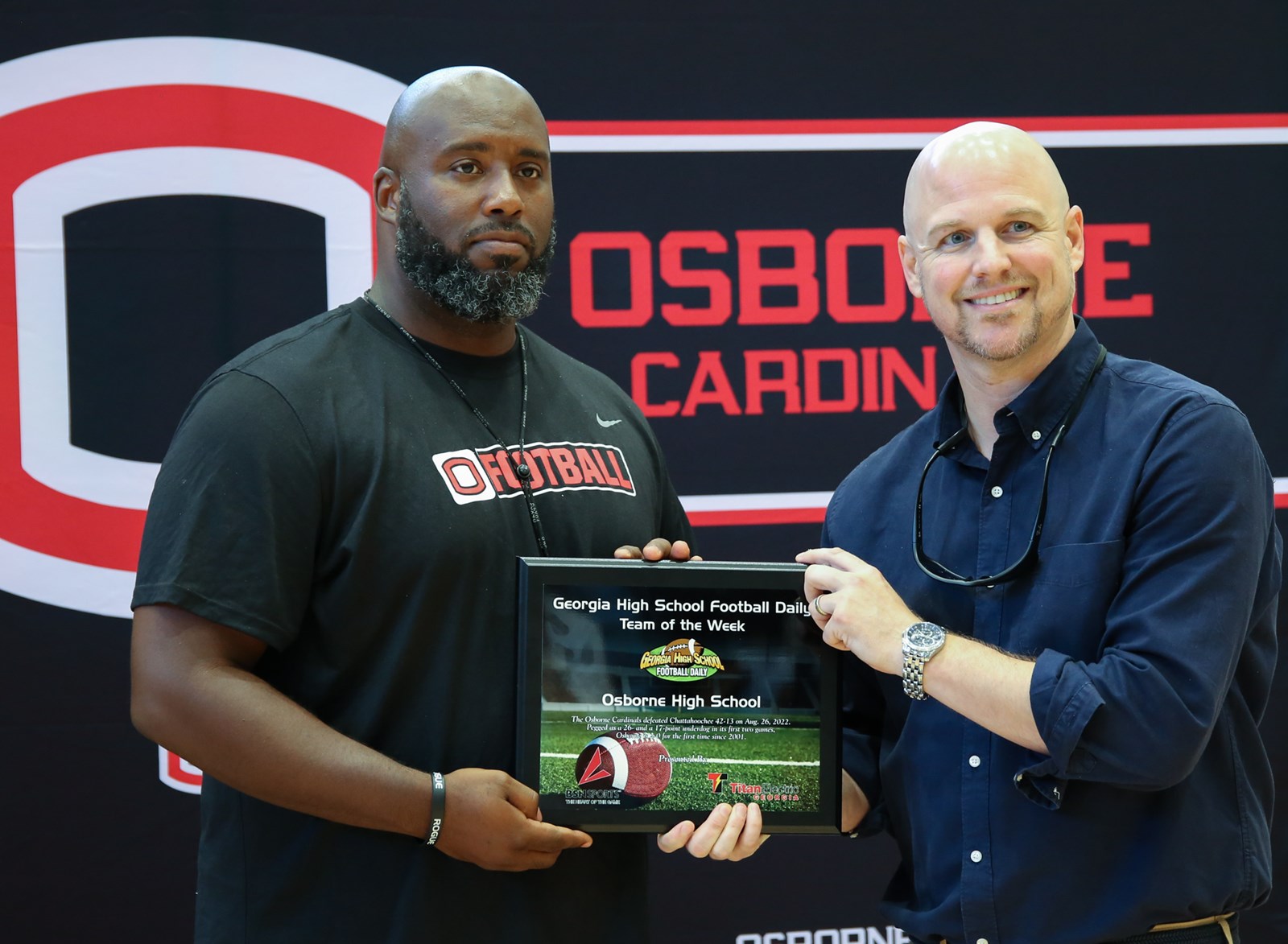 Osborne's Senior Class of 2023 gathered at Cardinal Arena on Wednesday afternoon to celebrate the award with a pep rally that included the band, the cheerleaders, special guests, and, of course, the football team. The presentation was made with a plaque from GHSFDaily and handed to Coach Salam to great applause and cheering from the Osborne seniors.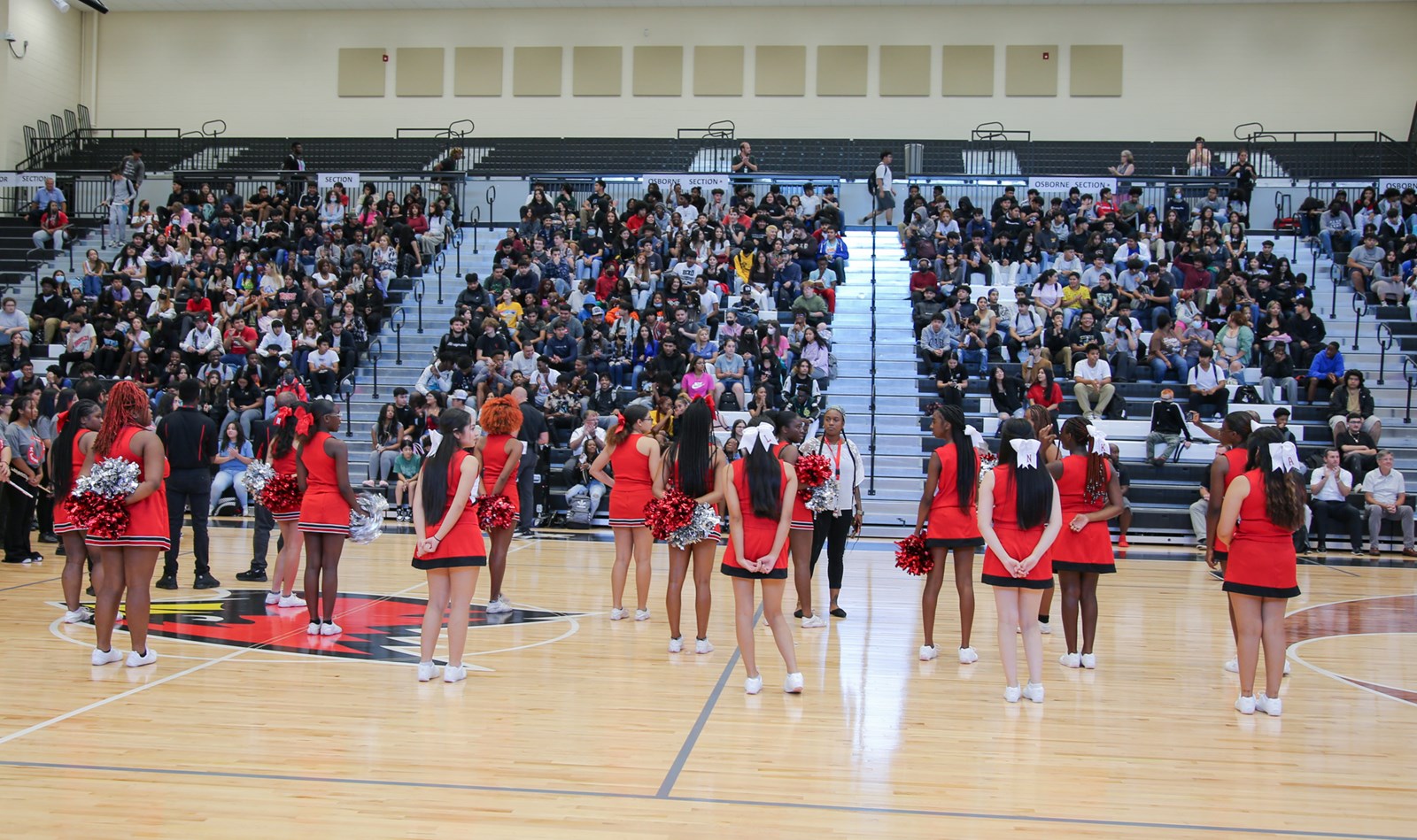 The Cardinals have won their first two games for the first time since 2001, before any students in this year's class had even been born. Not only did the Cardinals beat their first and second opponents this season—Woodstock and Chattahoochee—they won in lopsided double-digit victories while entering as double-digit underdogs. Osborne beat Woodstock by 39 points (46-7) and Chattahoochee by 29 (42-13). It would be a massive understatement to say that they have forced Georgia and 7A football to sit up and take notice. The Cardinals have already had their best season in over two decades.
"This is great for our community!" said Osborne Athletic Director Ronald Boggs. "I am so proud that we have a program that exhibits a high level of grit and humility, that is having this kind of success. Coach Salam is a leader others love to follow, and he is leading our program at such a high level."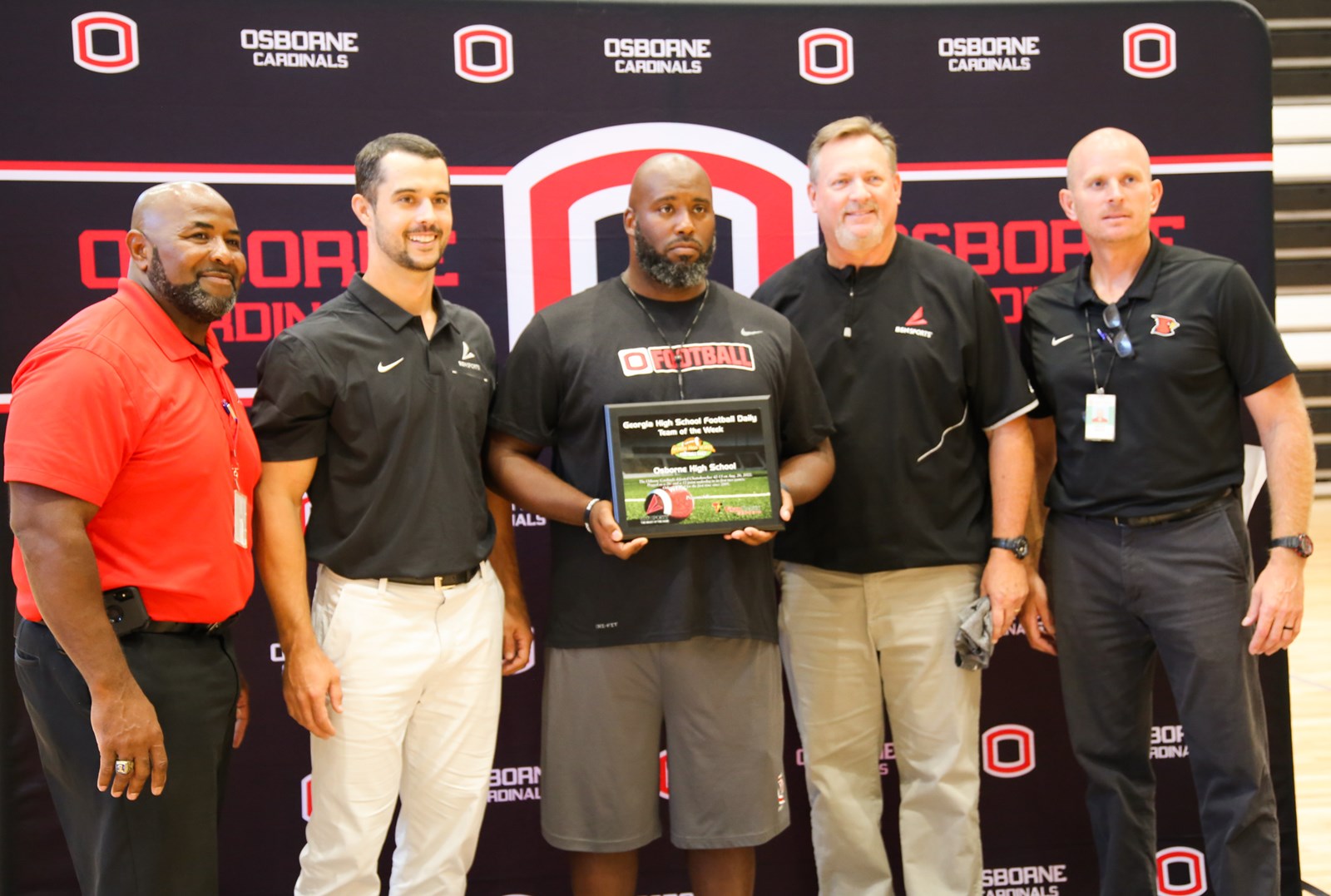 A Cobb County native and a Campbell grad, Coach Salam spent many years at Hillgrove as defensive coordinator before taking the head coaching job at Osborne in 2021. With a 1-9 season in his first year, it is now clear that Coach Salam was rebuilding and laying foundations last year.
"You're always hopeful for the best," Coach Salam said about the recent accolades for his program. "You work as hard as you can and let things be what they are. We're glad to be in this spot right now. We have some really good boys that are working really hard, and that's what you want."
Speaking about his upperclassmen, Coach Salam couldn't contain his pride. "These seniors are great kids, and they deserve to have some success. They have done things the right way for the last several years and gone through the ups and downs, so it's great to see them get to enjoy this!"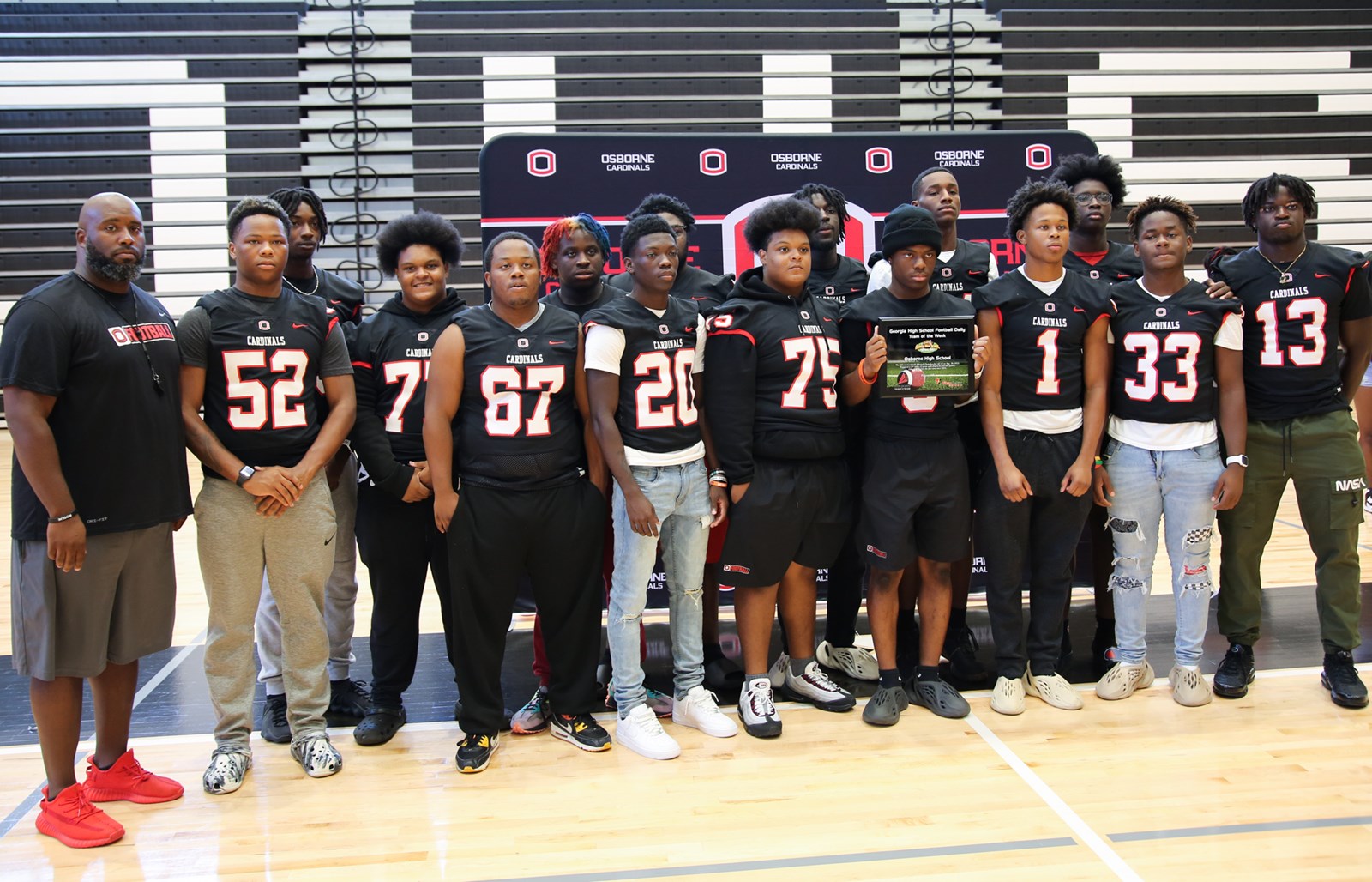 Osborne's senior players
Immediately after the pep rally, Coach Salam had his team suiting up and getting ready for practice. His work ethic is being modeled and displayed by his team.
"We have great coaches in place," AD Boggs said about the current atmosphere around the school. "They coach kids hard and love them. We are going to stay focused on our Vision and Mission at Osborne, and I am so proud of our coaches and athletes."
Osborne's Vision is "To see our athletes more prepared for life," and its Mission is "To develop gritty, humble leaders." If the pep rally is any indication, the Osborne Cardinals are seeing their Vision and Mission coming to fruition. Great work, Coach Salam, AD Boggs, and the entire team. Go Cardinals!