Allatoona and Osborne Athletes Recognized as AOW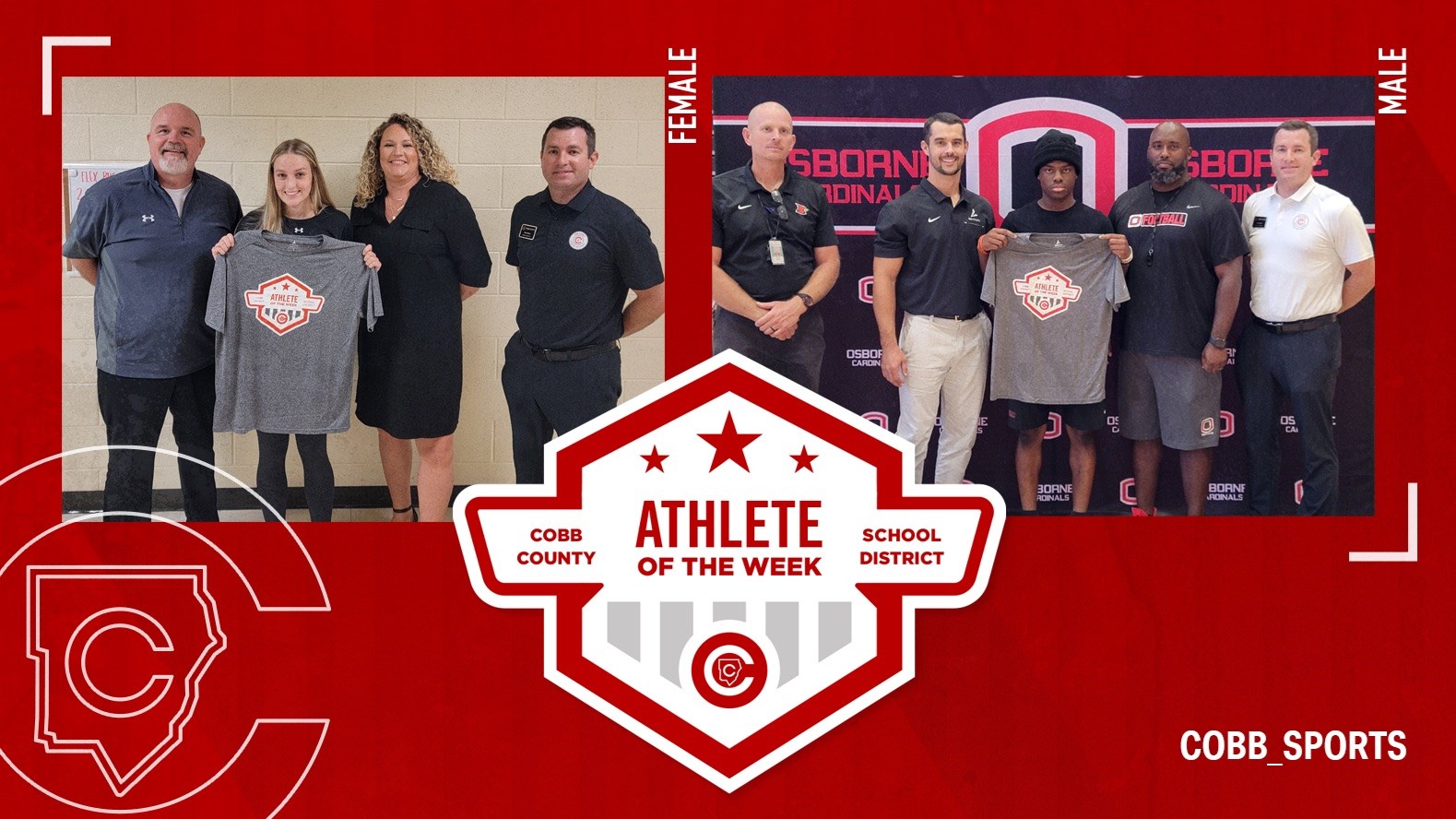 Cobb Schools' Athlete of the Week program is a weekly recognition of a male and a female student-athlete that perform at high levels in their sport, in the classroom, and in their school communities. The program is made possible by support from BSN.
This week's winners are athletes from Allatoona and Osborne:
Gracie Pynes, Volleyball, Allatoona
Last weekend, in the Calhoun Tournament, Gracie became Allatoona's School Ace Record Holder. She also tallied her 1,000th career dig as a varsity player. Gracie is a four-year starter for the Bucs and a two-time all-region player. She has also been selected to the Georgia Volleyball Coaches Association All-American team twice.
"Gracie overall is a very quiet person, but she is the voice of our team," said her proud head coach Joseph Soley. "She is our captain on and off the court. She is tough and vocal on the court and does a great job running our defense, but she is also fair and treats everyone the same. She is that reliable friend who can always makes you feel comfortable. She is such a huge part of our team."
"Not only has Gracie been a starter on the volleyball team for the past four years, but she has also been a member of the athletic leadership council as well," said Allatoona's Athletic Director Amie Howard. "She is a leader in the classroom and excels in advanced classes. Overall, she is an excellent example of who a student-athlete should strive to emulate. She is an amazing young lady."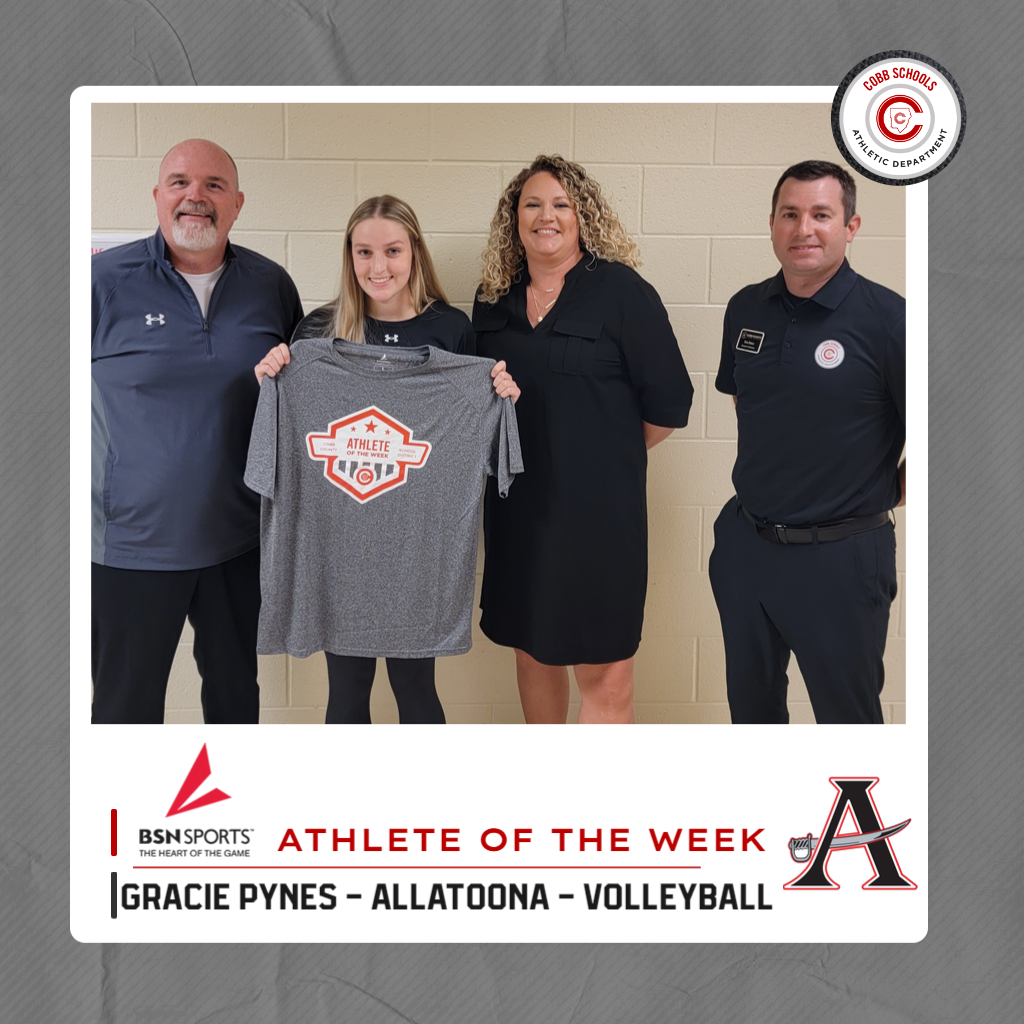 Khalif Walters, Football, Osborne
In last week's big win over Chattahoochee, Khalif ran for 192 yards on 23 carries with 3 touchdowns. This marks the first time Osborne has been 2-0 in football since 2001 (see article here).
"Khalif means a tremendous amount to this team," said head coach Luqman Salam. "He brings great leadership and he has matured a great deal and is now starting to see the fruit of a lot of hard work over the last few years. This honor is well-deserved."
"I am so happy for KD," said Osborne Athletic Director Ronald Boggs. "He has stayed at Osborne and preserved through some tough seasons. I am really glad to see him having a high level of success. He also does well in the classroom and other students and athletes look up to him. He is a natural leader with a smile that will light up a room!"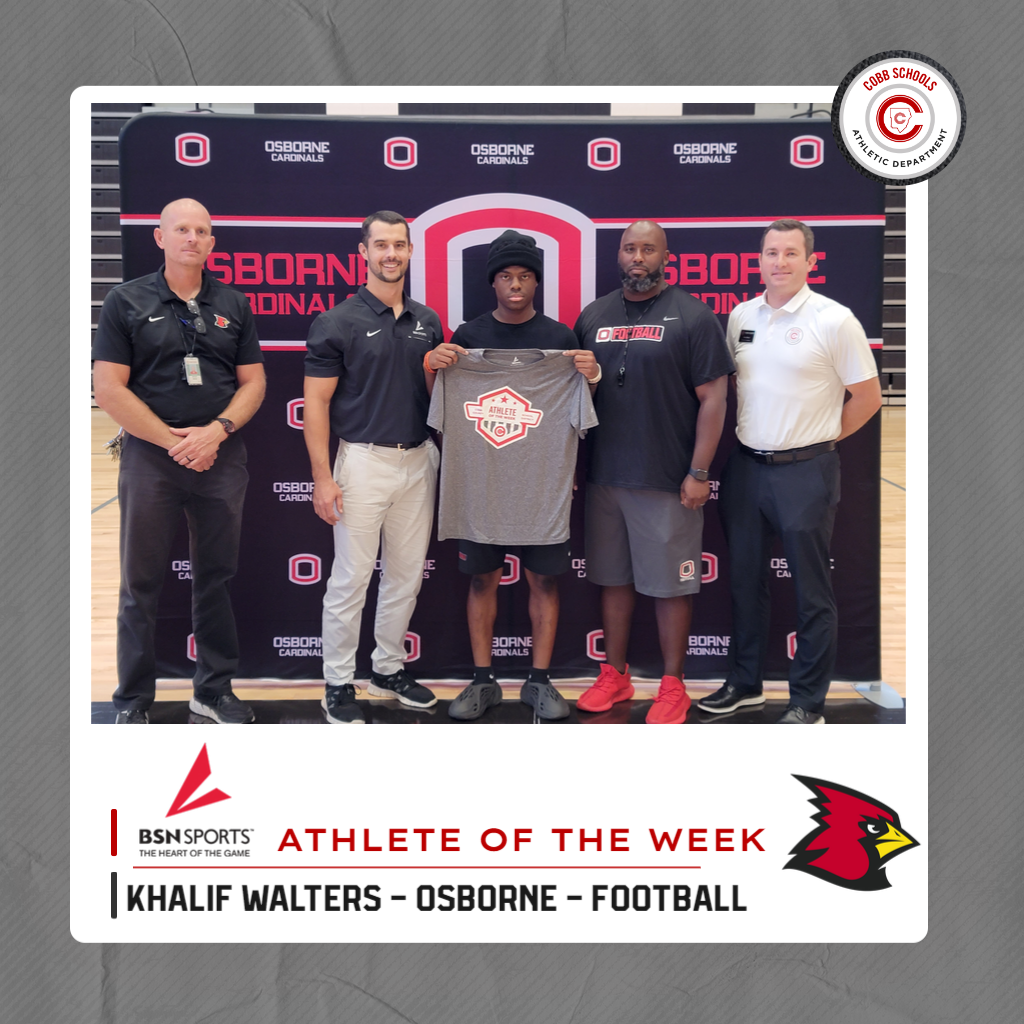 Great jobs, Gracie and Khalif! Keep working hard and being excellent examples of student-athletes in Cobb Schools. Congratulations also to Allatoona and Osborne and Coaches Soley and Salam! Best of luck in the rest of your seasons.