Distance Runners from Allatoona and Hillgrove Win AOW Award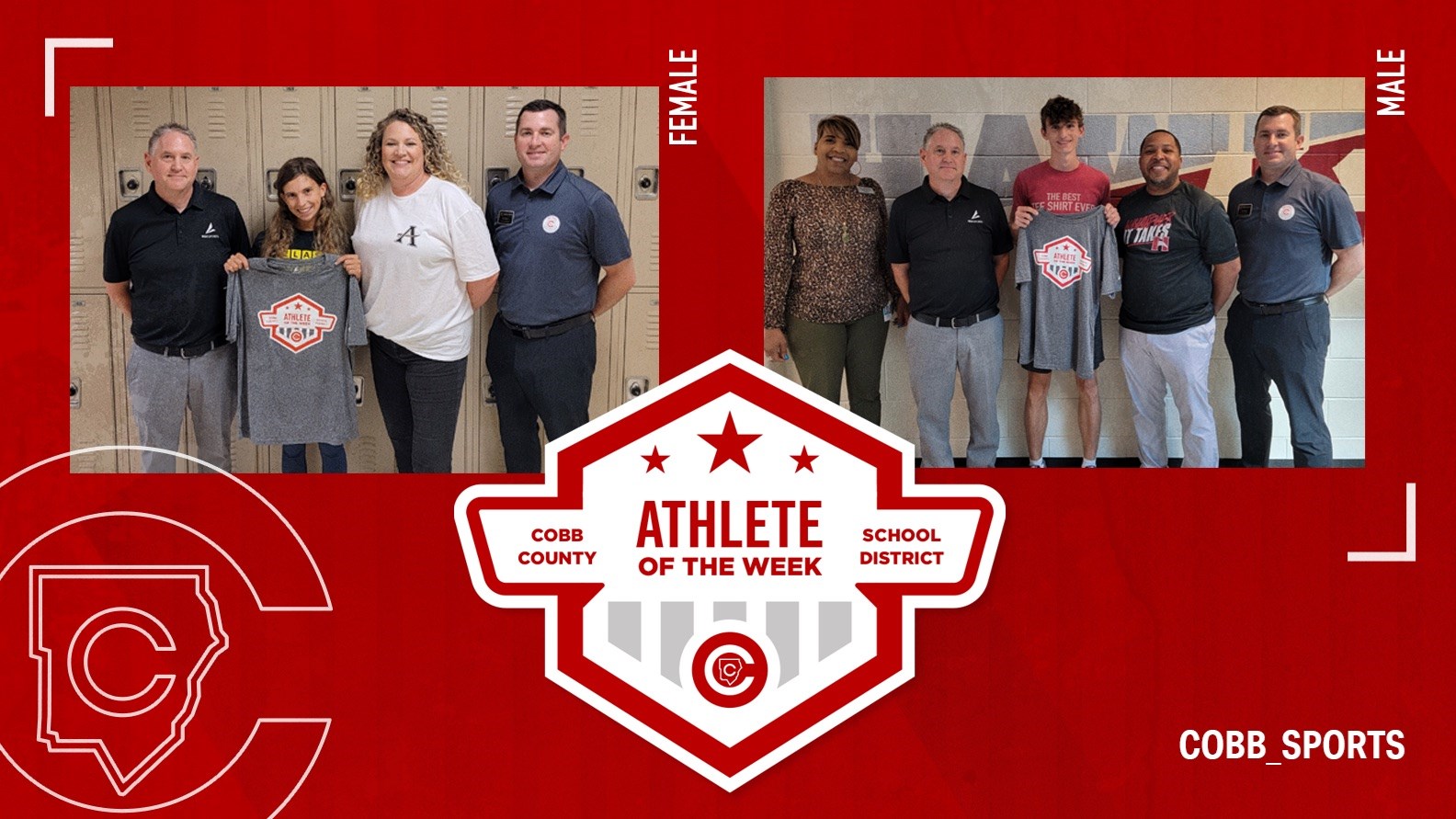 Cobb Schools' Athlete of the Week program is a weekly recognition of a male and a female student-athlete that perform at high levels in their sport, in the classroom, and in their school communities. The program is made possible by support from BSN.
This week's winners are cross-country runners from Allatoona and Hillgrove:
Cecilia Hensel, Cross Country, Allatoona
Cecilia has worked her way from being an alternate state runner to a varsity runner to now being Allatoona's number one. She has been the team's number one runner for the first three races this season. Her strong and tireless work ethic at practice is yielding incredible results with her posting national elite times on the 5K course.
"She is a quiet, determined young lady," said her coach Patrick Parsons. "She works hard every day and doesn't complain. Cecilia is level-headed which helps the team handle the pressure of competing. She leads by example with her hard work and positive attitude in practice; she pulls the other girls up to want to get better with her."
"Cecilia has been running for six years," Coach Parsons continued. "Her first two years was with the Junior Stampede and then she came to Allatoona as a freshman. She continues to improve every week and has been a pleasure to have on our team."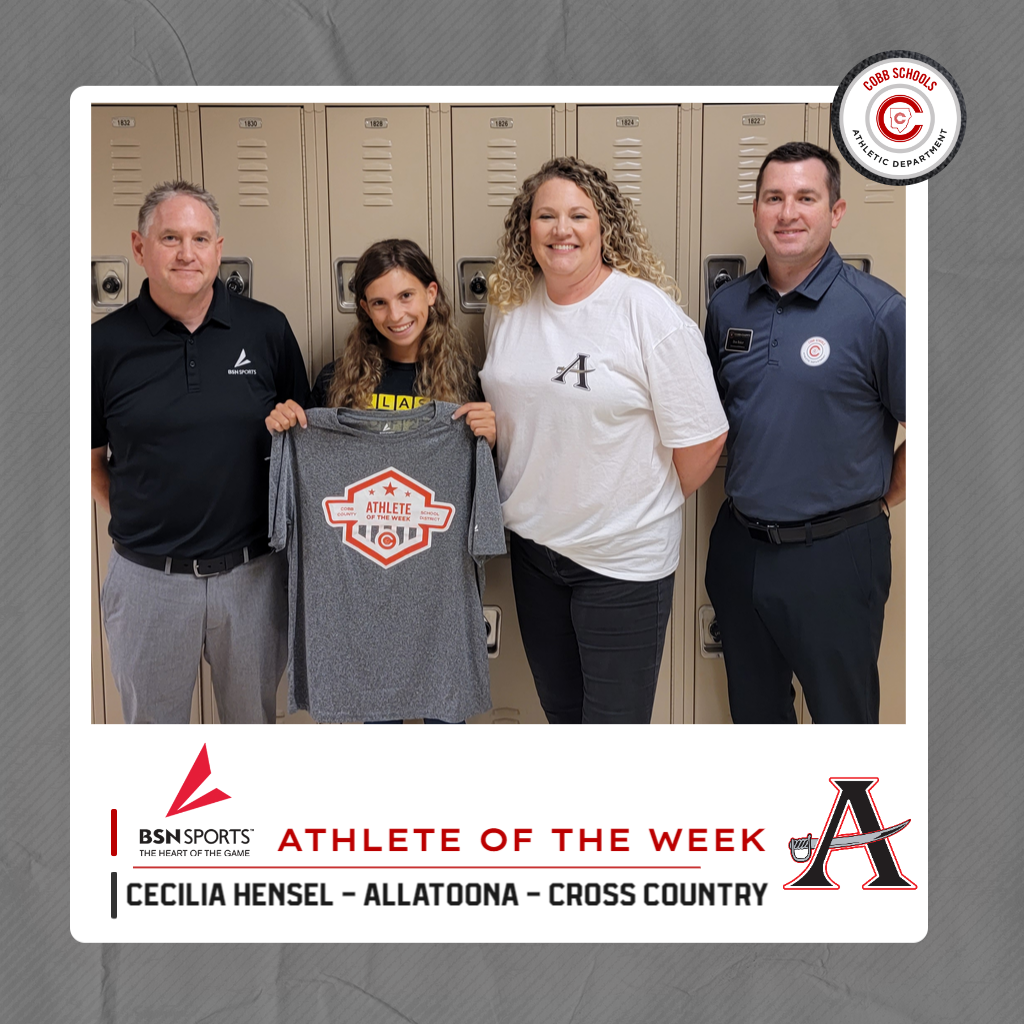 Connor Migliore, Cross Country, Hillgrove
Senior runner Connor Migliore recently set a personal best at the Bob Blastow meet. Despite a setback early in the season, he has worked very hard to improve his 5K time to the 16:00s and has shown excellent leadership for the entire XC team.
"Connor is an extremely dedicated runner and a very dependable leader on the team," said Hillgrove's head coach Joe Hilliard. "He is already one of our fastest runners but continues to work hard to become even faster. He has been a 'rock of stability' for the team with the coaching changes that took place in the program for the 2022 season. He has earned the respect of the entire XC team as well as all of the coaches."
"He is also a great student," said Coach Hilliard about Connor's academic work. "He takes Honors and AP courses and consistently arrives at school early to study and work with others to improve his grades. He is the epitome of what a student-athlete should be: a person that challenges themself in the classroom and within their sport."
"Connor is a silent leader," said Hillgrove Athletic Director Jonathan Brown, "and an outstanding role model. Others observe his work ethic both in the classroom and while running. He works hard at being the best student athlete for himself and his team. He is a great young man who is intentional about success."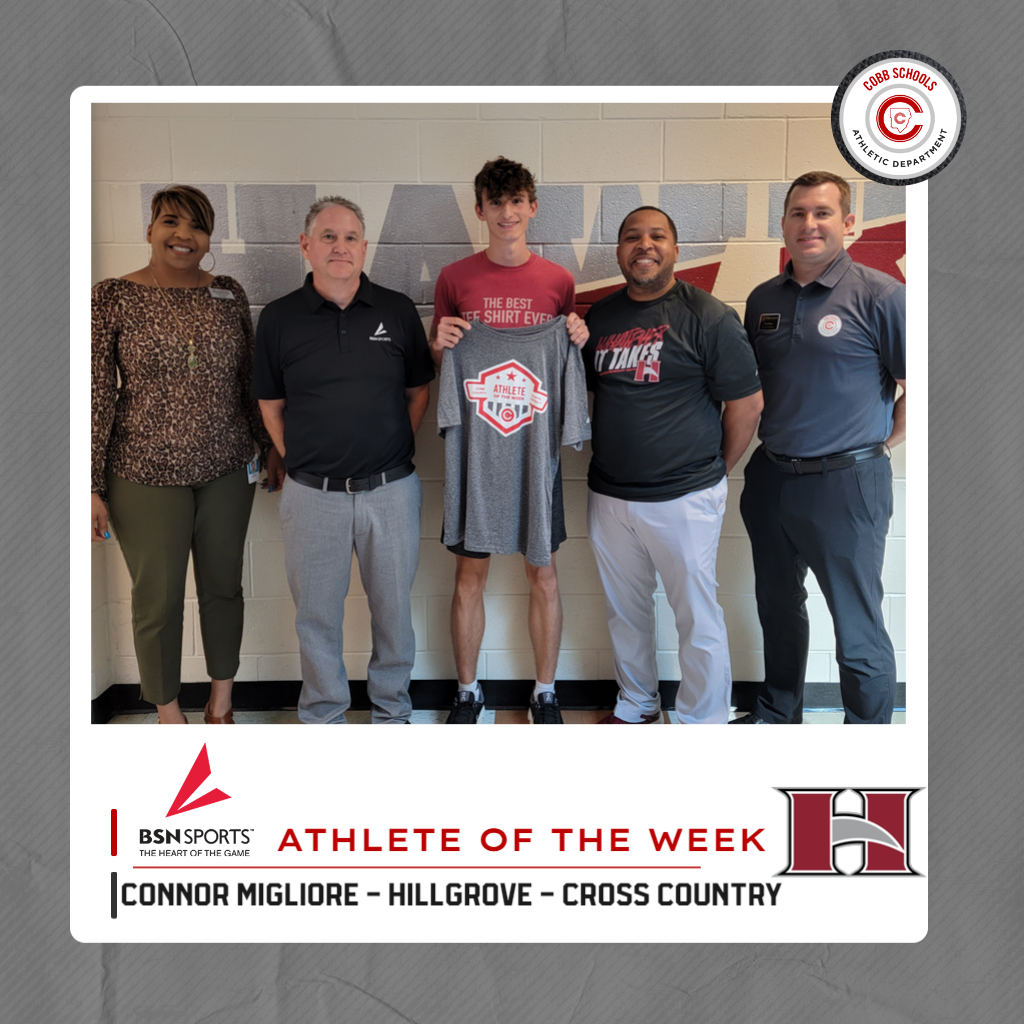 Congratulations Cecilia and Connor! You are examples of what a true student-athlete looks like. Great job Allatoona and Hillgrove too, for creating the environments for such stellar kids to shine!