Kell and Lassiter Athletes Win AOW Awards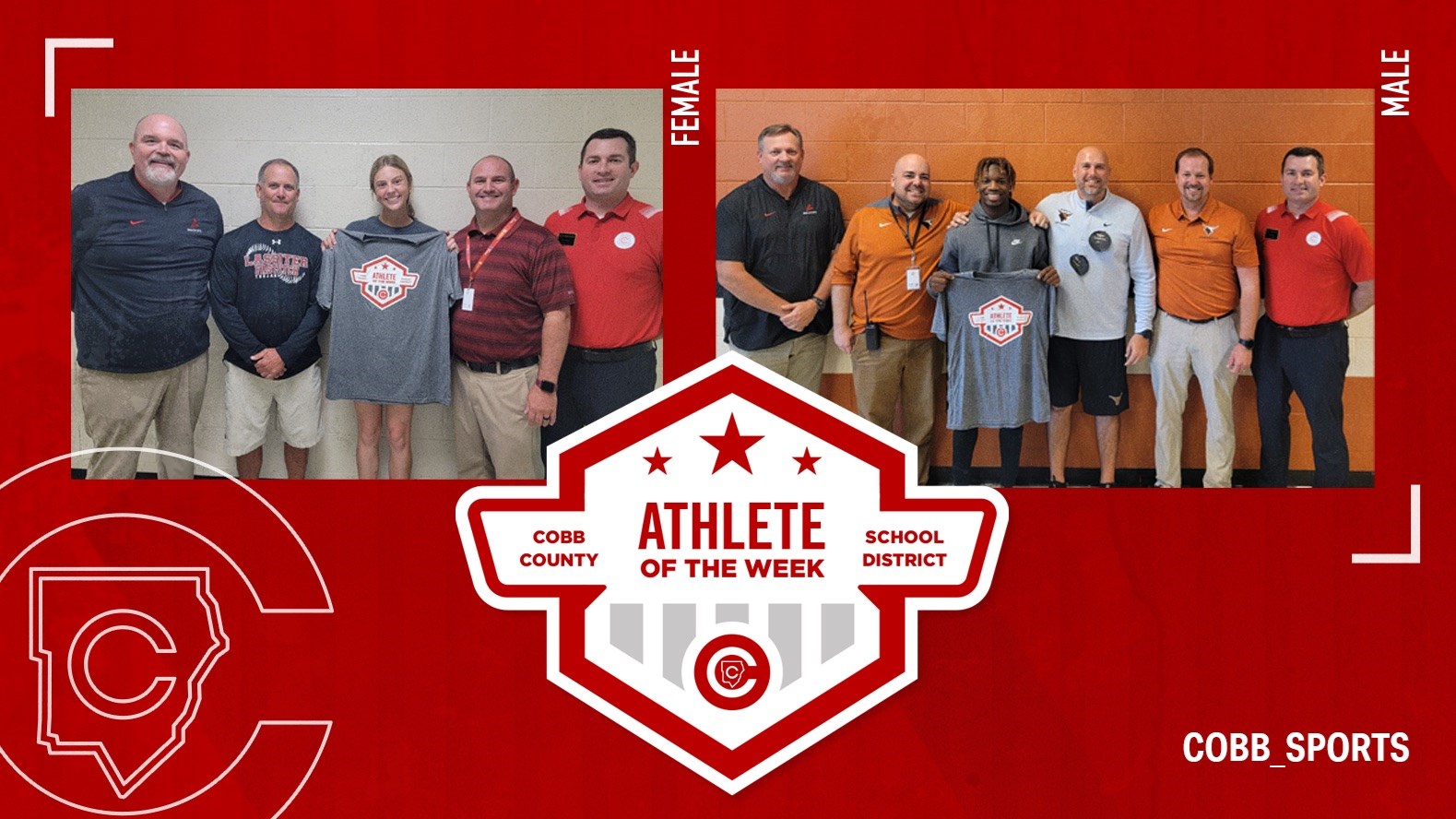 Cobb Schools' Athlete of the Week program is a weekly recognition of a male and a female student-athlete that perform at high levels in their sport, in the classroom, and in their school communities. The program is made possible by support from BSN.
This week's winners are from Kell and Lassiter:
Bryce Clavon, Football, Kell
Junior QB Bryce Clavon has helped lead his Longhorns to a 4-0 record so far this season. Kell was recently honored by FOX5 as Team of the Week. In last week's game against Sprayberry, Bryce scored on a 45-yard run with 1:21 left for the winning touchdown, 40-35. He went 14-of-20 passing for 214 yards and two touchdowns and rushed for 144 yards and two touchdowns on 16 carries.
"Bryce is extremely important to our team," said Kell Head Coach Bobby May. "He makes every position better through his leadership, talent and effort. He brings excitement to the Kell community and makes it a lot of fun to watch us play."
"He is a leader on and off the field," Coach May continued. "Bryce also carries over a 3.5 GPA in the classroom. He leads by example and always holds his teammates accountable."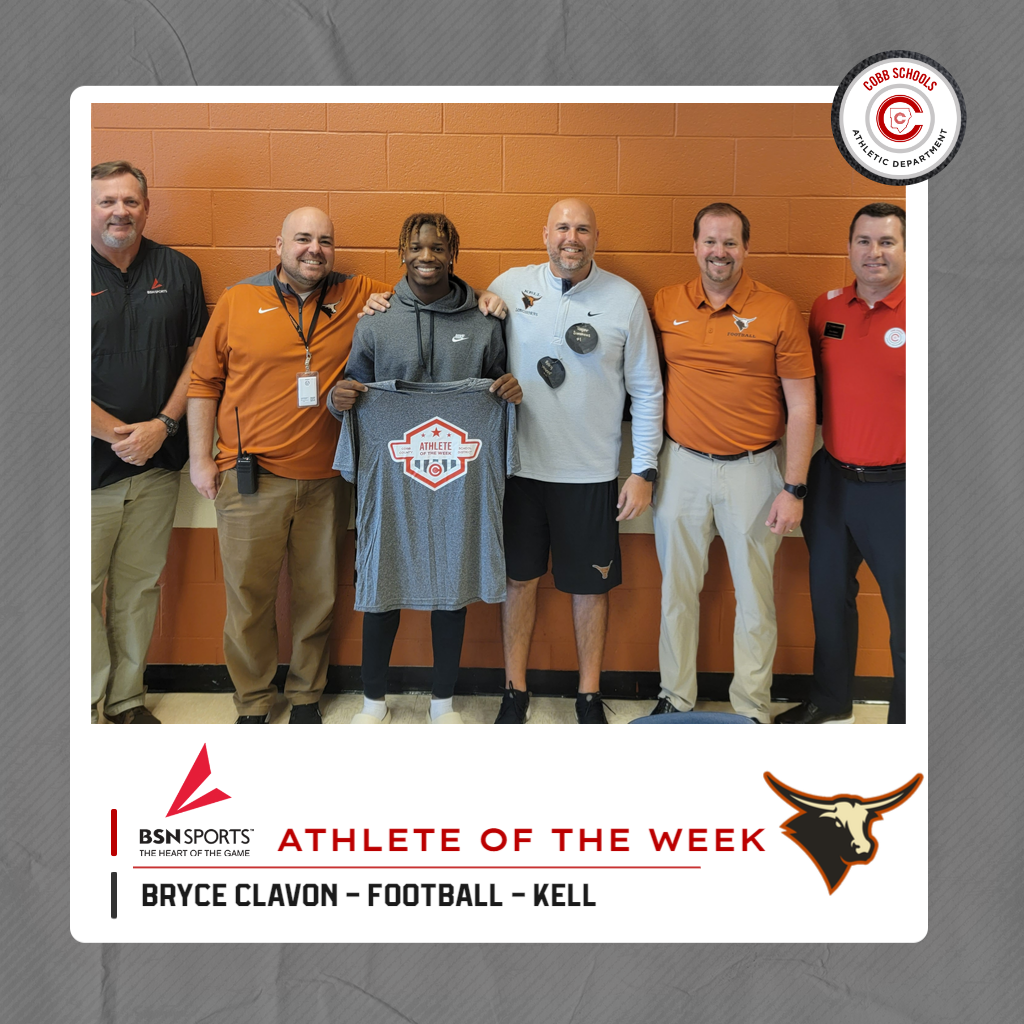 Gracyn Tucker, Softball, Lassiter
Lassiter Fastpitch has been 6A state champions for the last two seasons and is on the hunt for their third title in a row. The Lady Trojans are currently 13-3 and ranked #7 in the state. Their long-term success on the diamond is due to talented players like Gracyn. She recently went 10 for 10 at the plate, hitting 3 homeruns and 1 triple with 10 RBIs! She also had one walk and 2 stolen bases.
"Gracyn is a high character student athlete," said her proud coach Jason Campbell. "She has led by example from the first day she entered the program. She has a positive attitude that is infectious throughout the team."
"She is a senior that has academically excelled as well, earning a 4.194 GPA while taking AP and Honors classes," Coach Campbell said with pride. "Gracyn will attend Georgia Tech in the Fall where she will continue her softball and academic career."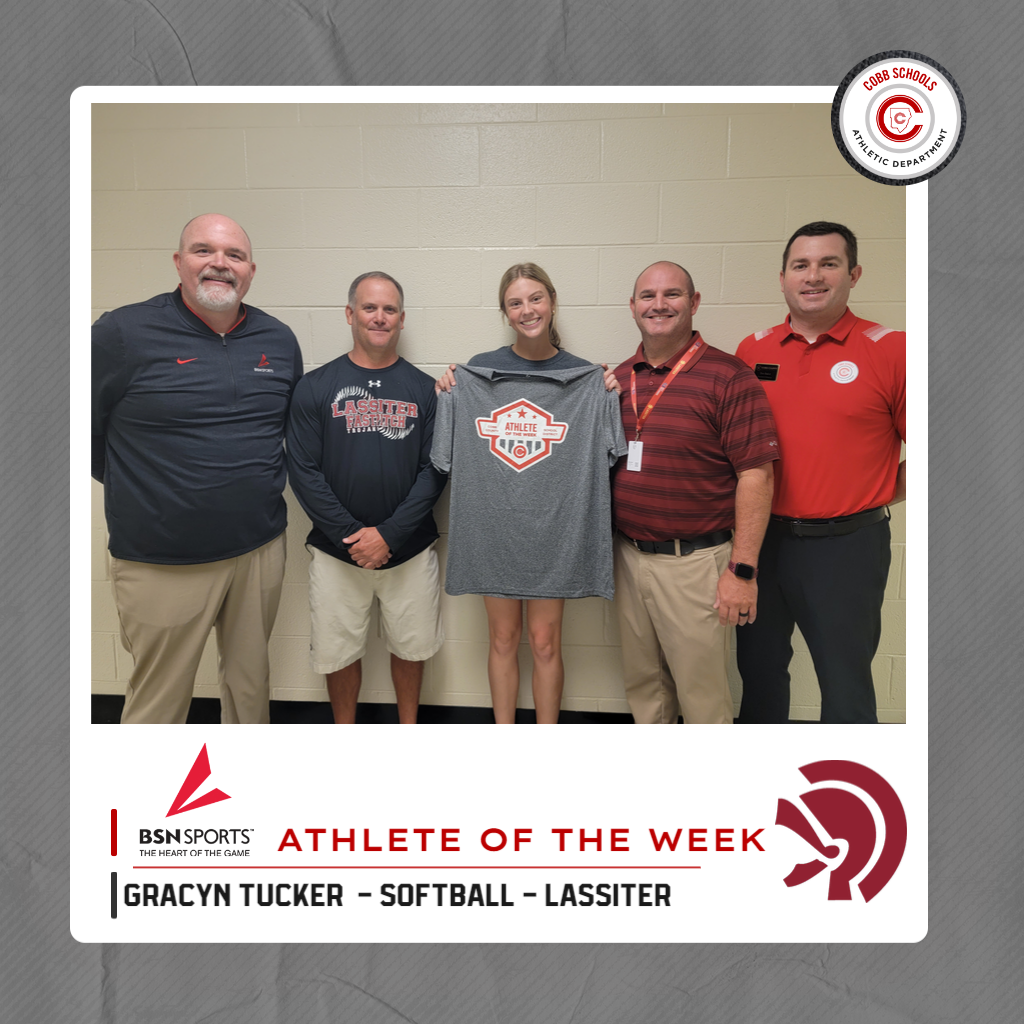 Congratulations Bryce and Gracyn! You are both great examples of why Cobb excels on the field and in the classroom. Great job teaching and leading Kell and Lassiter! We can't wait to see what the postseason holds for both of these schools...