Wheeler Runner and Pope Flag-Footballer Selected as AOW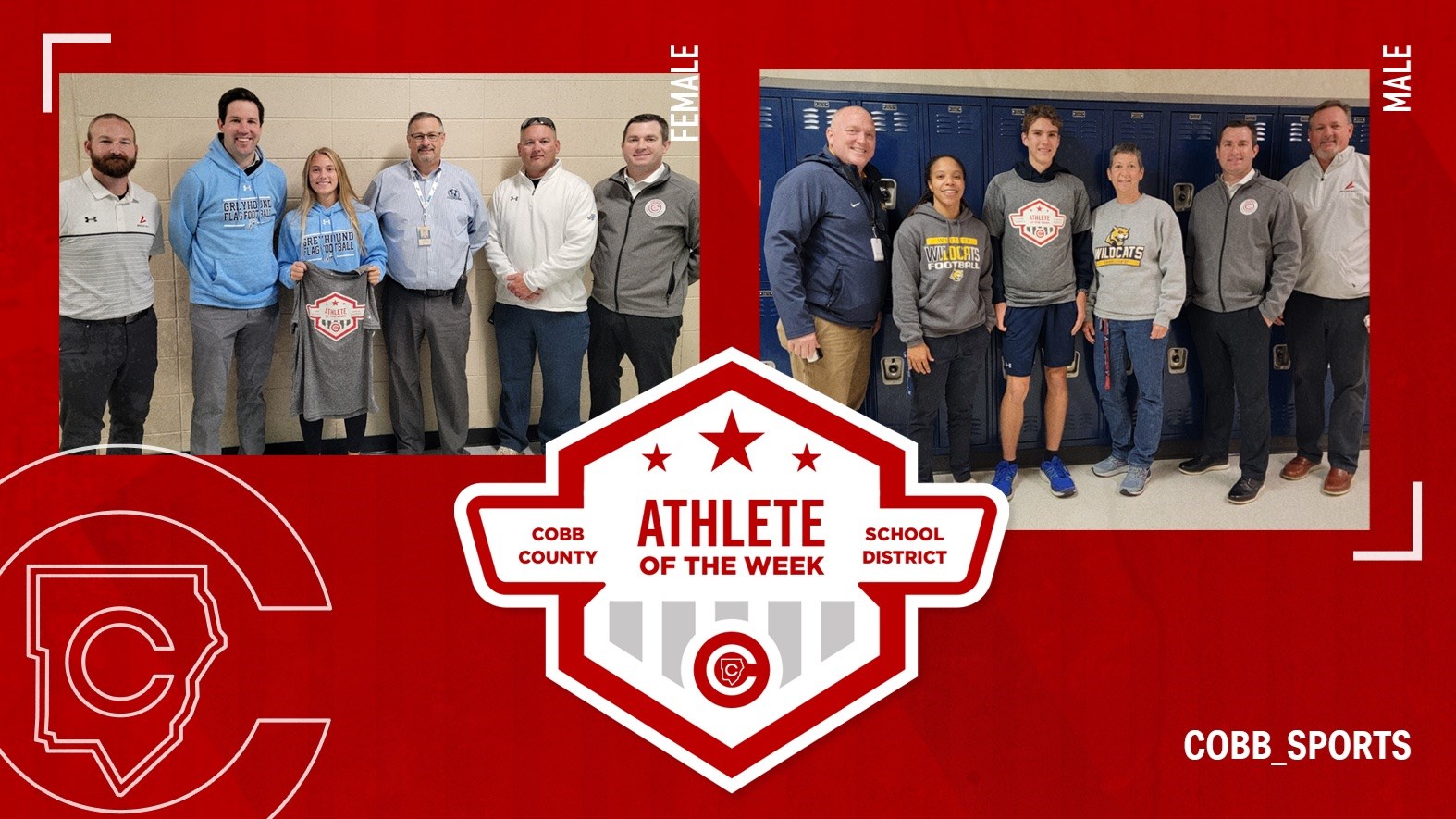 Cobb Schools' Athlete of the Week (AOW) program is a weekly recognition of a male and a female student-athlete that perform at high levels in their sport, in the classroom, and in their school communities. The program is made possible by support from BSN.
This week's winners are from Wheeler and Pope:
Chase Fournier, Cross Country, Wheeler
Only a sophomore, Chase is already blazing his own path on Cross Country courses this season. He recently placed 23rd in the Coach Wood Invitational and currently ranked 4th in Region 7-6A. He is the only sophomore in the Top 5.
"He has a competitive spirit and dedication to the sport as well as our team," said Chase's coach Nicole Ice. "He is motivational for all of us. His leadership is made evident by his work ethic, Chase clearly demonstrates the mantra 'hard work pays off.'"
"He is also a great example of a student-athlete because he works hard and maintains a good balance so that he can be a great student and a great athlete. He is in our STEM magnet program, and he challenges himself with advanced classes and excels in them," said Coach Ice proudly.
"Chase is a very active student-athlete at Wheeler," said Athletic Director Brittny Jones. "He is involved in various clubs and organizations on campus and one of our top students academically as well as athletically. He sets the tone for student-athletes not only at Wheeler High School, but in Cobb County School District."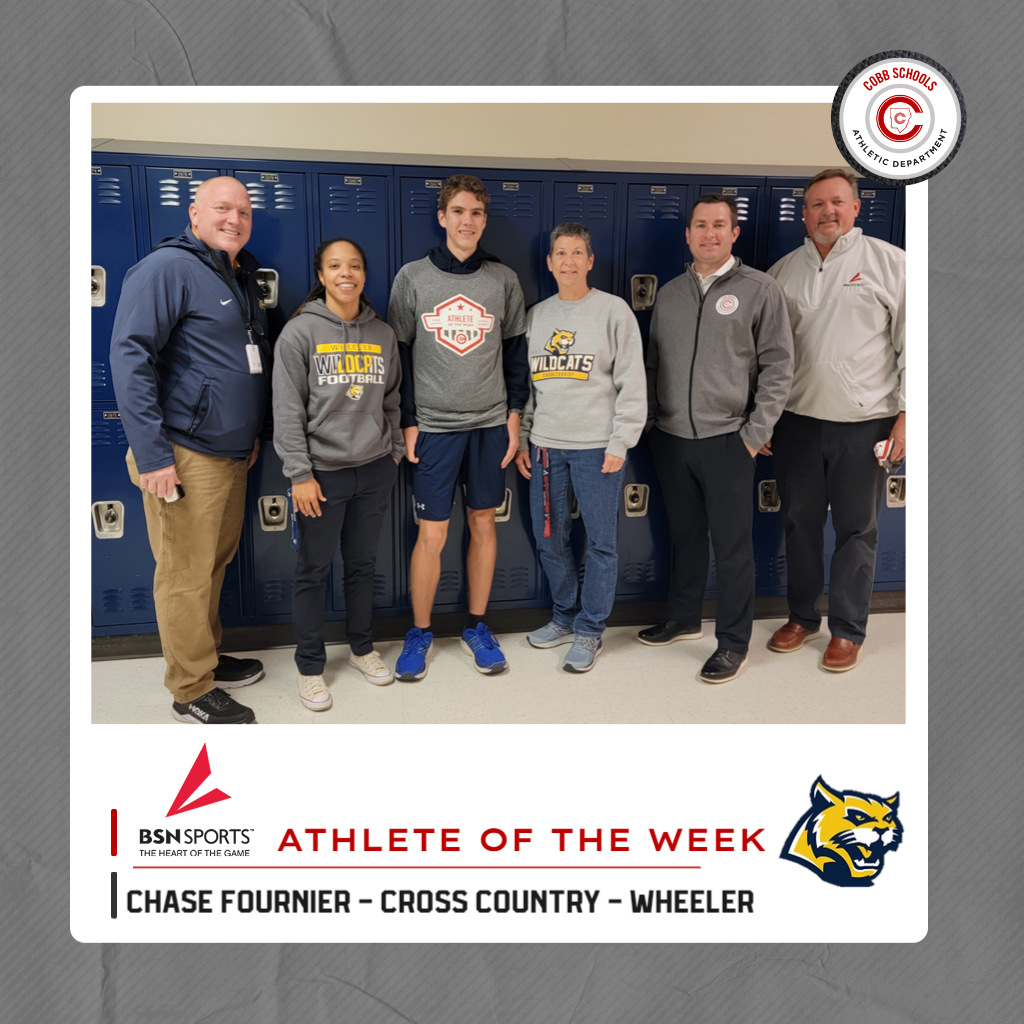 Olivia O'Connor, Flag Football, Pope
This is her first season playing flag football, and Olivia leads the Greyhounds in offensive rushing and receiving yards, as well as defensive flag pulls, passes defended, and interceptions. In just two games she accumulated 218 all-purpose yards (rushing & receiving), 3 touchdowns, 3 extra points, 7 flag pulls, 1 interception, and 2 pass-breakups. She was selected as Offensive Player of the Game against Cambridge, and Defensive Player of the Game against Roswell.
"She is an amazing athlete who plays three varsity sports at Pope: Flag Football, Basketball, and Soccer," said Pope head coach Kevin Fraser. "More importantly, she's incredibly humble and a great teammate. She received votes to be a team captain in her first week, which speaks volumes as to how highly her teammates think of her. She is respectful to her peers, coaches, and teachers."
"She is an elite competitor on and off the field. Her will to win is unmatched, but she is also an amazing student. All of her teachers speak very highly of her and she has a 4.077 GPA as a junior. She is a pleasure to coach because of her attitude, respect, and will to compete. She is a coach's dream!" Coach Fraser concluded with enthusiasm.
"Olivia is an elite athlete who displays academic prowess, humility, and integrity above any of her athletic abilities," agreed Pope Athletic Director Josh Mathews. She is the definition of what a high school student-athlete should be: academically focused, athletically skilled, devoted to her community, and a loyal teammate."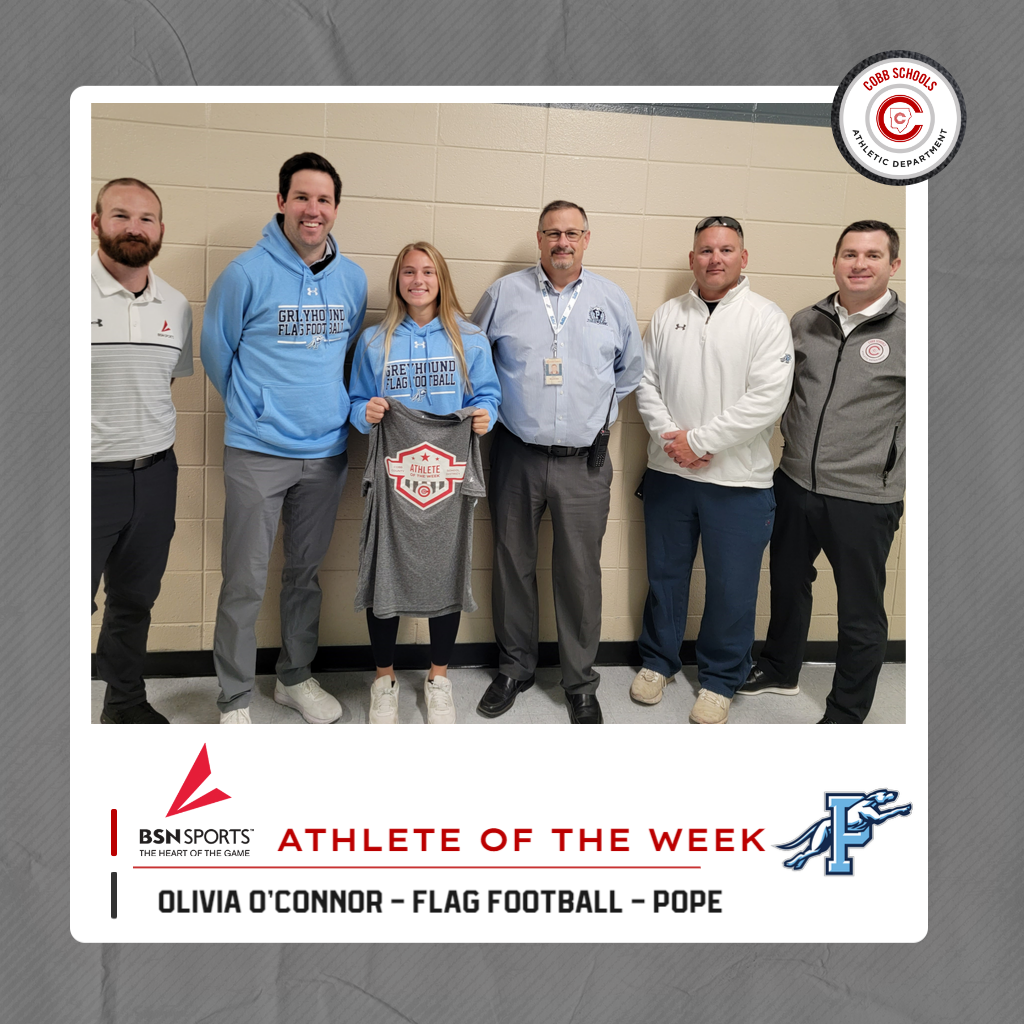 Way to go, Chase and Olivia! You're both setting the standard and pointing the way forward as examples of what it means to be a student-athlete in Cobb. Thanks for encouraging these great young talents, Wheeler and Pope!