Footballers from South and North Cobb Win AOW Recognitions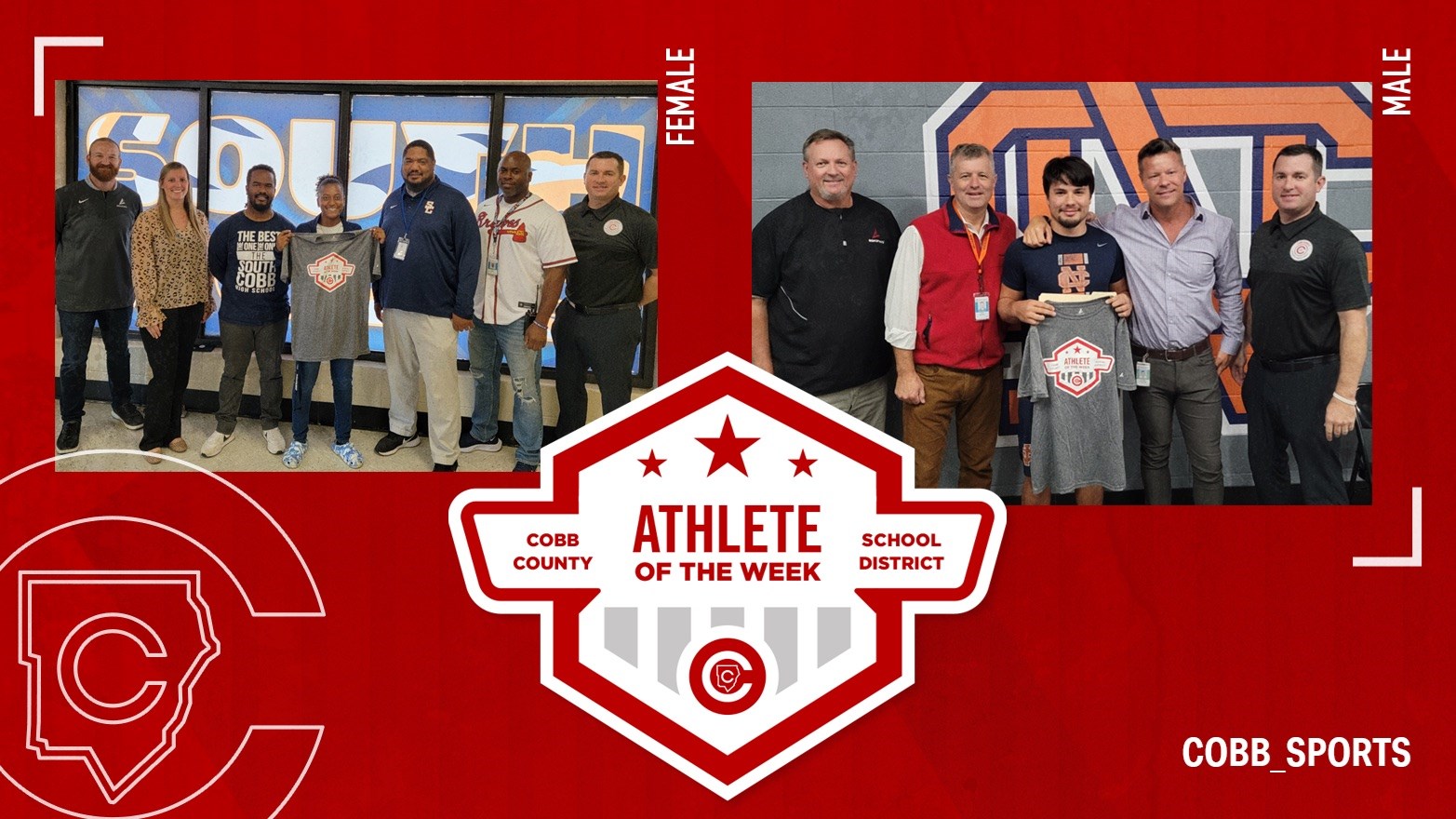 Cobb Schools' Athlete of the Week (AOW) program is a weekly recognition of a male and a female student-athlete that perform at high levels in their sport, in the classroom, and in their school communities. The program is made possible by support from BSN.
This week's winners are from South Cobb and North Cobb:
Shahani Farmer, Flag Football, South Cobb
Shahani is leading the Eagle Flag Football team in several categories: receiving (227) and rushing (123) yards, touchdowns scored (6), and interceptions (2). She was an integral part of South Cobb's recent shutout of Banneker (27-0), filling up the stat sheet on both sides of the ball. Shahani had her best offensive game of the season catching one pass for 18 yards while adding 4 rushes for 75 yards and 2 touchdowns. On defense, she had 4 tackles, 2 pass break-ups, and a 25-yard interception for a touchdown.
"She is a fierce competitor and a prime example of what a student-athlete looks like," said her coach Robert Byrd. "She is humble, coachable, and a joy to have in our program. Shahani is the clear-cut leader of the young ladies on the team, yet she is one of the girls just like everyone else. She upholds the team standards and sets the tone for what it means to be an Eagle and the rest of the girls follow her example. This is just one reason why she was selected by her teammates as Team Captain."
"In the classroom, Shahani is a 4.0 senior who is taking dual enrollment classes and will have Honors and AP courses next semester. She is a member of the National Honor Society, Beta Club, Entrepreneurship Club, and the Chik-Fil-A Leadership Academy. She is a great student, leader, and teammate. We will undoubtably miss her presence once she graduates but she has set the standard for the rest of the girls for what it means to be a South Cobb Eagle!" concluded Coach Byrd proudly.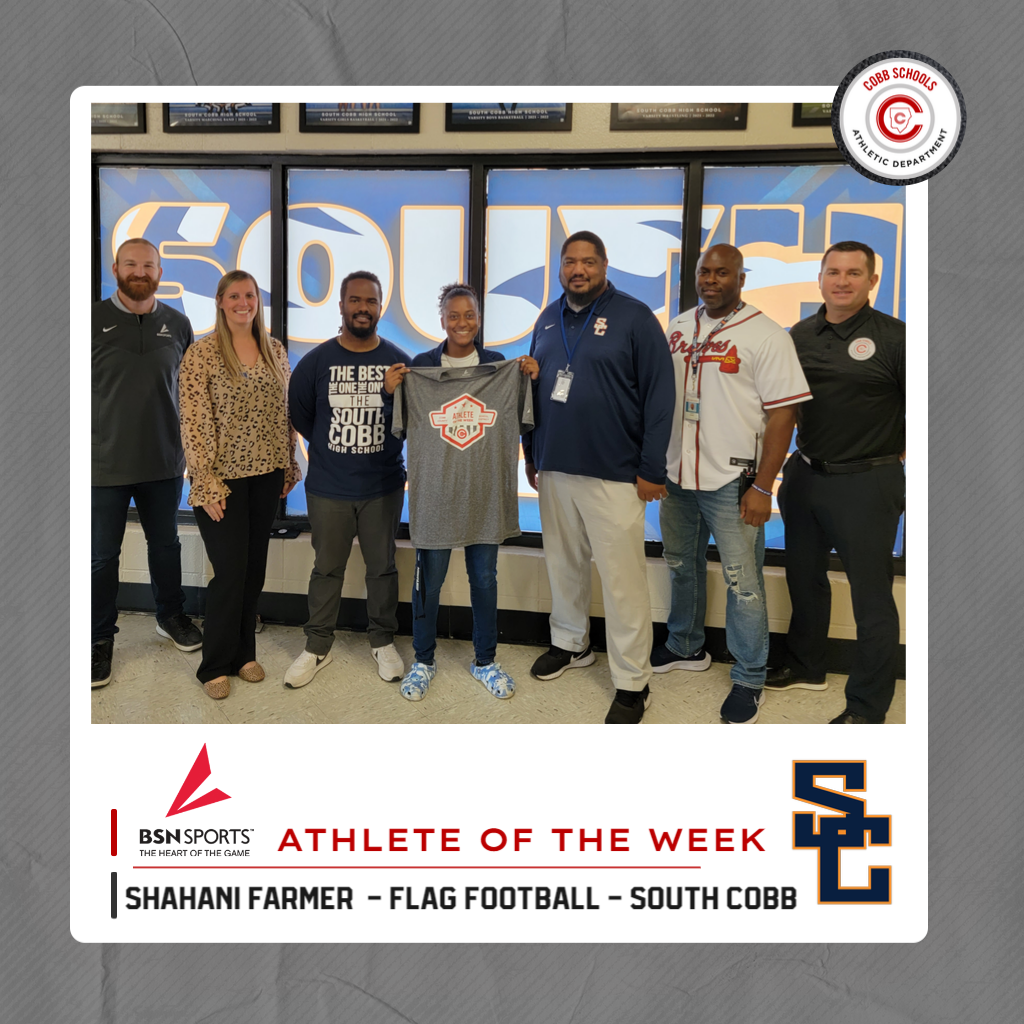 Ben Trelles, Football, North Cobb
In an important region matchup with Kennesaw Mountain, Ben had 14 tackles, including two for losses, as well as a touchdown-saving tackle and a QB hurry in a 22-19 down-to-the-wire victory for the Warriors. He has 96 total tackles this season and is a key asset for the North Cobb defense at middle linebacker. Ben's twin brother, Andrew, also plays linebacker for the Warriors.
"Ben is an extremely hard worker that plays the game like an old school linebacker," said North Cobb coach Shane Queen. "He is the first one on the field and the last one to leave."
"He leads by example; he never misses a workout, practice, or school event. Ben is a very cerebral football player and also does very well in the classroom with a 3.25 GPA. He has a combination of physical and mental toughness that is unmatched by his peers," Coach Queen said about his senior defender.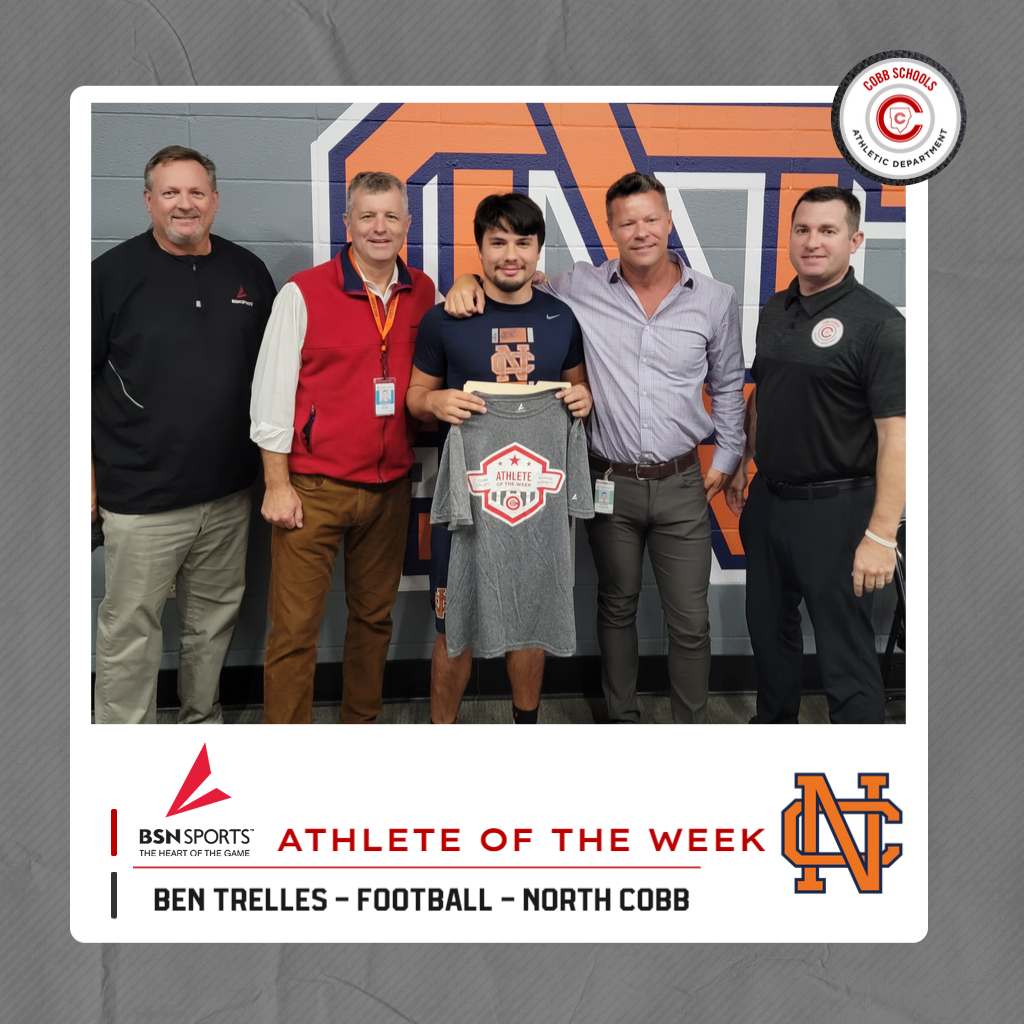 Congratulations Shahani and Ben and great job South and North Cobb for fostering the environments for these exceptional student-athletes to shine and grow. Keep up the great work, Eagles and Warriors!