Sprayberry Lineman and Pope Fastpitch Champion Earn AOW Award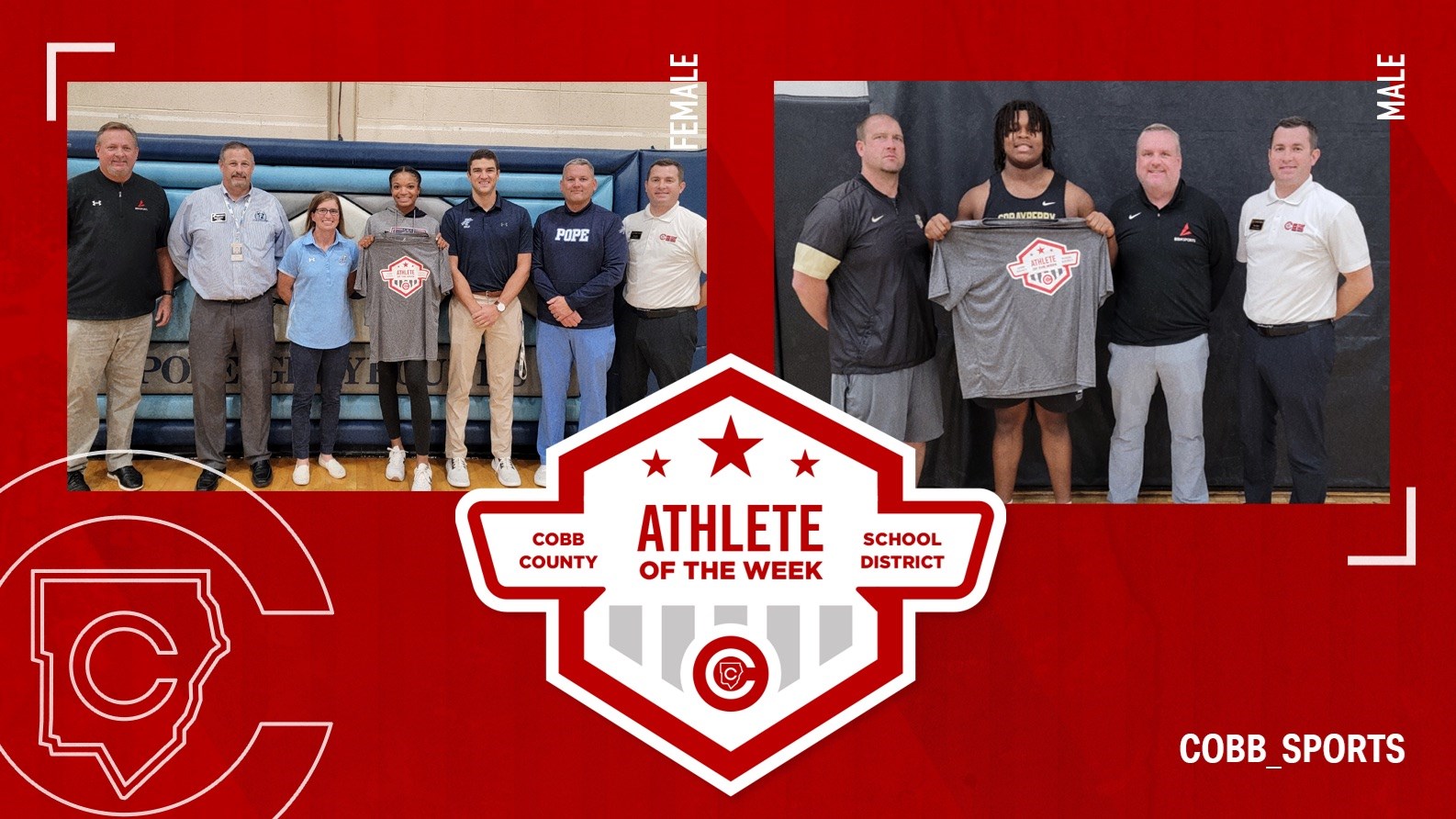 Cobb Schools' Athlete of the Week (AOW) program is a weekly recognition of a male and a female student-athlete that perform at high levels in their sport, in the classroom, and in their school communities. The program is made possible by support from BSN.
This week's winners are from Sprayberry and Pope:
Fernando Baker, Football, Sprayberry
Fernando was a dominant force for the Yellow Jackets as he commanded both the offensive and defensive lines in last Friday's win over Lassiter. His efforts on the offensive line paved the way for the Yellow Jackets offensive attack as they racked up 63 points. His leadership on the defensive front all but shut down the Trojan offense holding them to 10 points.
He is a strong leader for the team, as well as a leader in the classroom with a 3.7 GPA. He currently holds offers from West Point, the Naval Academy, and other high academic institutions.
"Fernando is a senior and has been a 3-year starter for us," said his coach Brett Vavra. "He is a tremendous leader on our football team. His teammates respect him and look up to him for not only his ability, but for his character. He is also a wrestler and has thrown shotput and discus on the track and field team. He will commit and attend either the Naval Academy or the US Military Academy at West Point."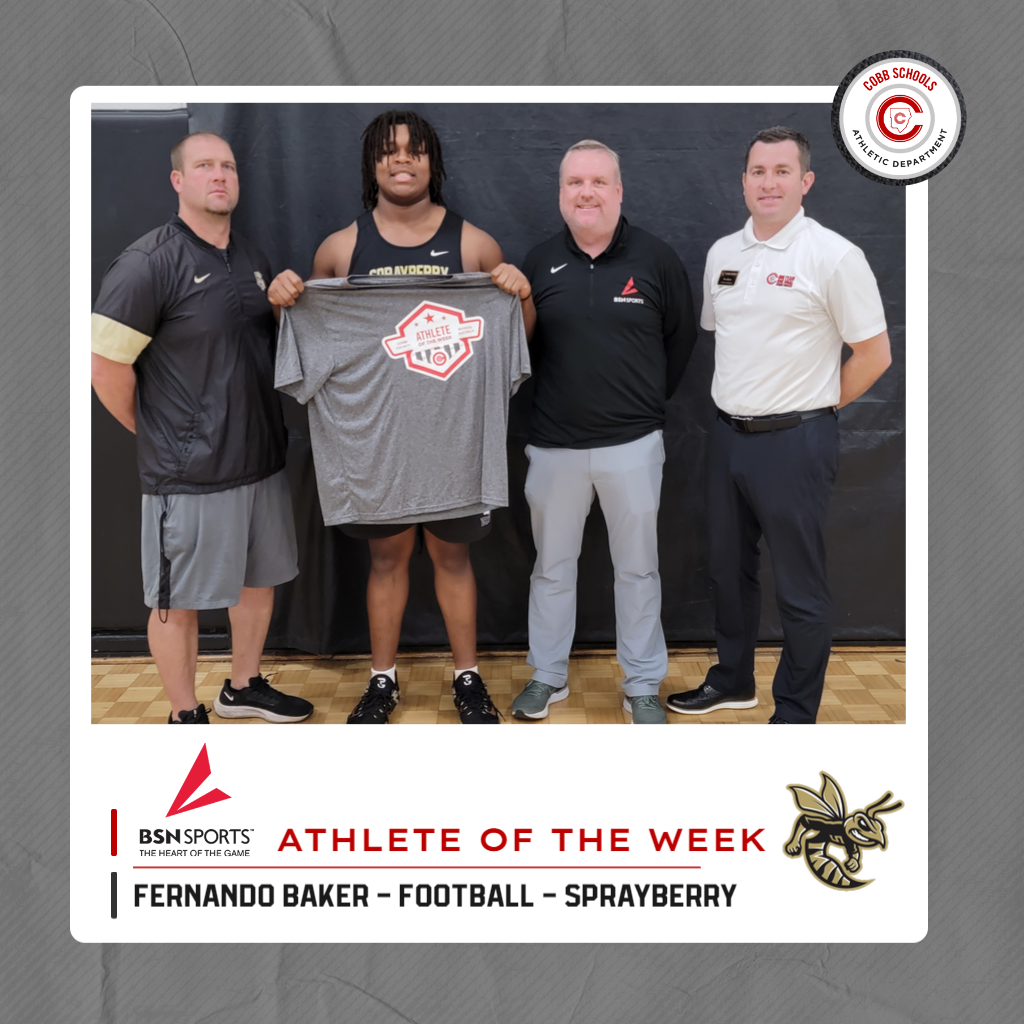 Jadyn Laneaux, Softball, Pope
Bringing a tremendous high school fast-pitch career to a close—bookended with state championships in her freshman and senior seasons—Jadyn continued adding to her already impressive stats by going 8 for 10 at the plate in the 6A championship tournament with three homeruns and five stolen bases. She was intentionally walked five times, making her on-base percentage an incredible .866. She scored 8 runs and batted in five more.
Her overall stats for the 2022 season were: .624 batting average, .690 on base percentage, 68 hits, 13 HR, and 34 stolen bases. On defense, Jadyn is a quick centerfielder that can cover a lot of ground.
"Jadyn is a game-changing player," said her state-champion coach Ellie Viland. "She is one of the most feared players in the state and I would argue that she is one of the best in the nation. She has been playing since she was six years old. She works hard to be a great teammate, leader, and brings out the best in other people."
"Off the field she is a strong student in the classroom who is praised by teachers for being nice, caring, and hard-working. She has re-written the Pope Fastpitch record book and is going to be big time at LSU. Players of this caliber sometimes come as cocky or selfish, but not Jadyn. She is the most humble player who selflessly leads her team and teammates. She is a player you know will have your back and her character matches her caliber of play," Coach Viland concluded proudly.
"It is rare that we get to watch one of the best talents in the country in person for four years, but Jadyn has been one of those student-athletes," said Pope Athletic Director Josh Mathews. "A program can be successful because of culture and habits, but when the best player like Jadyn upholds those program standards and achieves extraordinary success, it confirms that the standards and expectations are championship-quality. We are proud to call her a Pope Greyhound!"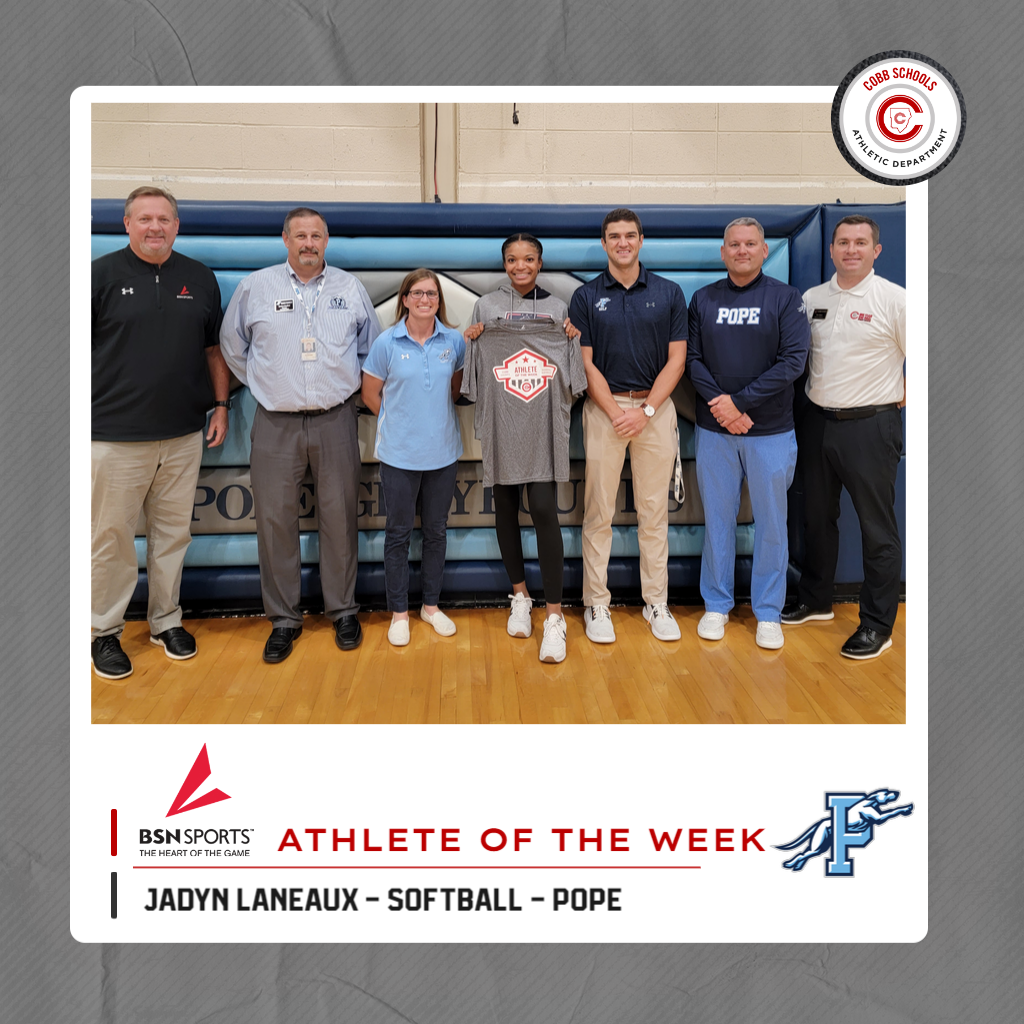 Congratulations Fernando and Jadyn and congratulations Pope Fastpitch and Coach Viland for bringing the 6A title back to Pope! Keep up the great work Yellow Jackets and Greyhounds!