Nine Football Teams Through to Postseason for Cobb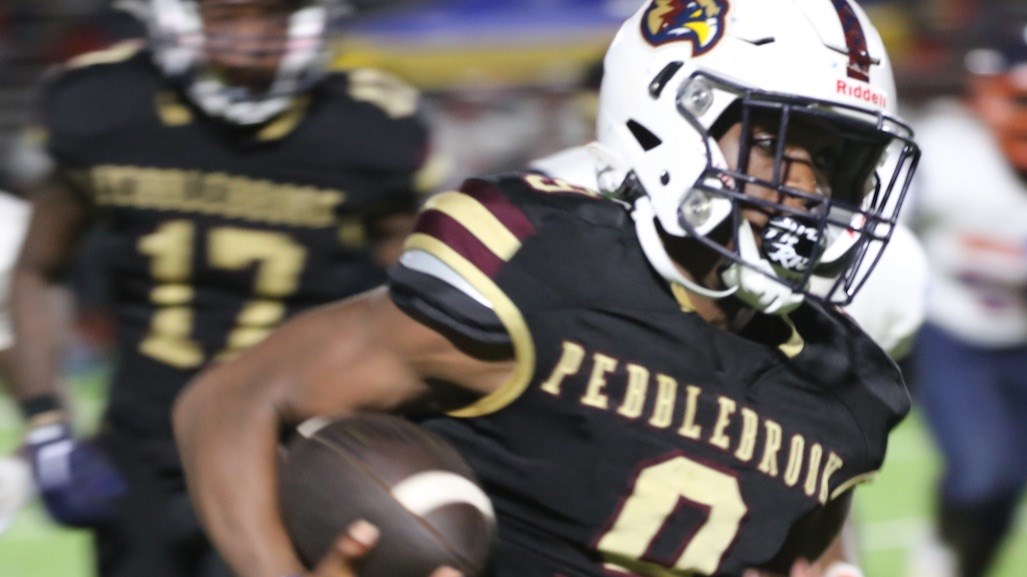 More than half of Cobb's high schools have playoff games to look forward to this weekend. With the regular season finished, Cobb Schools will be represented in three classifications in the first round of the GHSA state tournament: Kell in 5A; Allatoona and Sprayberry in 6A; and Harrison, Hillgrove, North Cobb, Pebblebrook, Walton, and Wheeler in 7A.
Kell, Allatoona, North Cobb, and Walton will play their games at home, while the rest must hit the road. Kell welcomes Lithia Springs, and Allatoona will host Douglas County. North Cobb and Walton will play Denmark and South Forsyth respectively on their home turf. As the only region champ for Cobb Schools (in 5-7A), North Cobb has secured home-field advantage through at least the second round.
Road games for Cobb will be Sprayberry at 6A Region 8 champ Gainesville. In 7A, Harrison will travel to Region 4 runner-up Brookwood and Hillgrove will match up with Region 4 champ Grayson. Pebblebrook will head to Region 1 champ Colquitt County, and Wheeler will make the drive to Region 6 runner-up Lambert.
With this year's season already providing some surprises, the playoffs are likely to keep fans guessing. The region and classification shakeup prior to the start of this school year has given Cobb spectators some unusual matchups during the second half of the regular schedule. This will likely continue throughout November. The playoffs are a chance for coaches and teams to "restart" their seasons and benefit from what they've learned both about themselves and their opponents. In a very real sense, everyone is back to 0-0.
Great work in the regular season, Cobb, but now it's the postseason. Good luck to all as you prepare and plan for this weekend's games.