Buc and Cardinal Athletes Win AOW Awards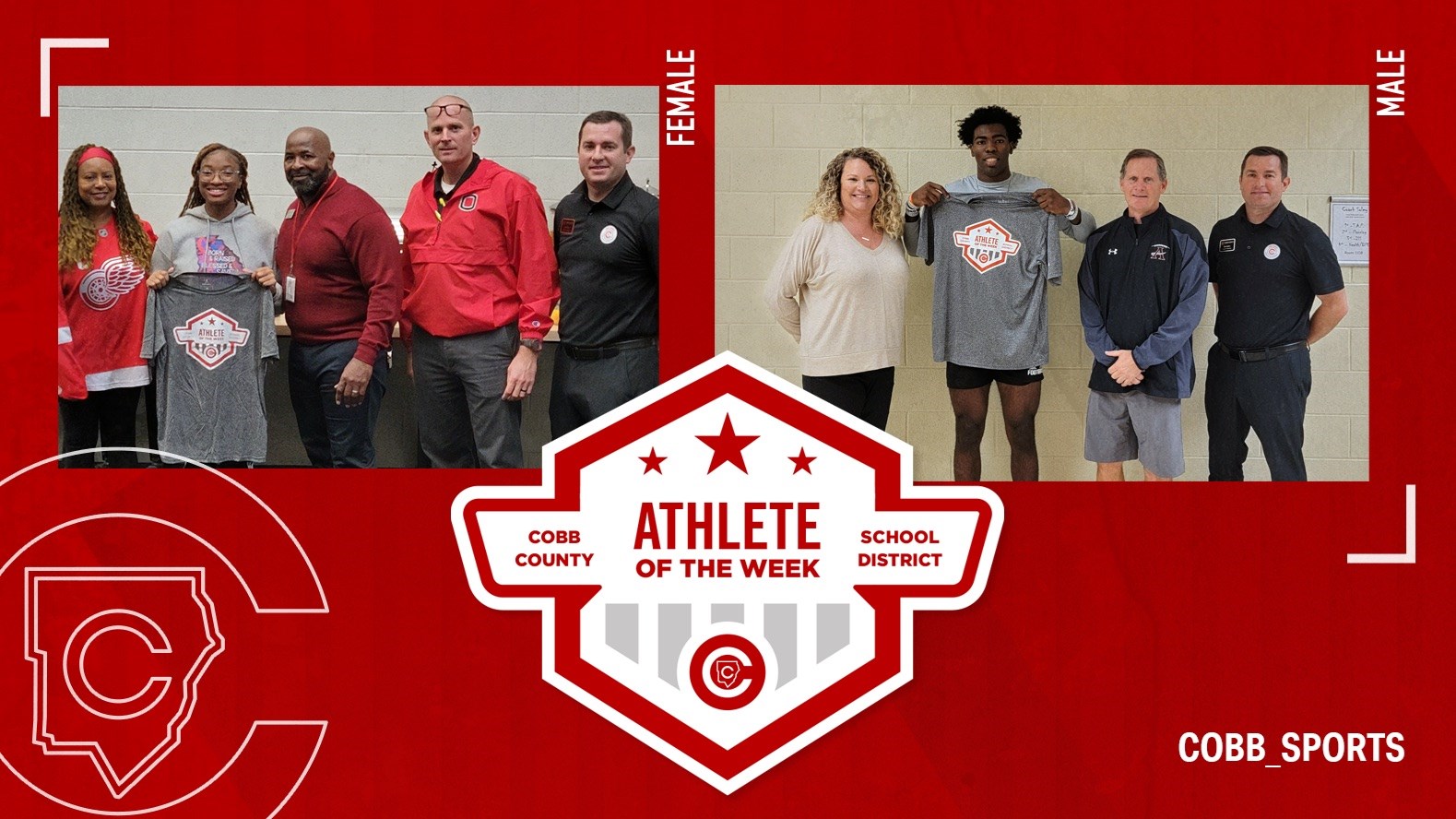 Cobb Schools' Athlete of the Week (AOW) program is a weekly recognition of a male and a female student-athlete that perform at high levels in their sport, in the classroom, and in their school communities. The program is made possible by support from BSN.
This week's winners are from Allatoona and Osborne:
Mekhi Buchanan, Football, Allatoona
In the Bucs' final game of the regular season, Mekhi had five solo tackles, one assist, one tackle for a loss, and one sack. For good measure, the senior defensive end also contributed a pick-six to extend Allatoona's 31-0 shutout of River Ridge. The big win helped move the Bucs into second place in Region 6-6A, securing a first-round playoff game at home against Douglas County.
With 77 tackles so far this season, Mekhi is averaging 7.7 tackles per game. The 6'6" 3-star defender is uncommitted as of yet, but he has collected offers from many D1 schools including Georgia Tech, Tulane, Indiana, Washington State, Arizona State, Virginia, and others. His interest seems to be focused on offers from Kansas and Kentucky, but so far he's been quiet about his intentions.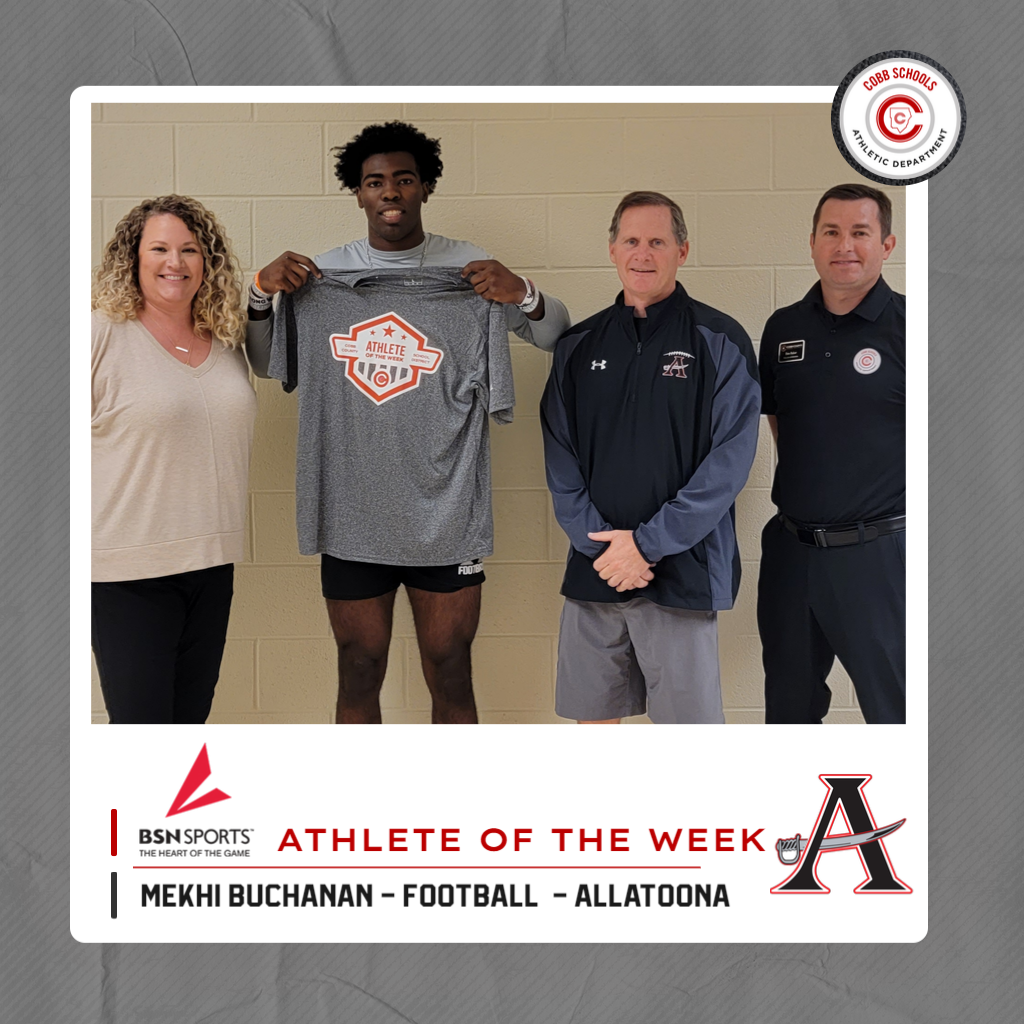 Zoie Johnson, Flag Football, Osborne
As a three-sport athlete, Zoie understands competition. And as Cobb's very first three-peat Athlete of the Week, she has also won her share of awards. She is one of the captains for the Cardinal flag football team and is the top rusher in the county. She is also one of the top running backs in the state (#2 according to MaxPreps). With 284 yards on the ground last week alone, Zoie added 64 receiving yards and 4 touchdowns to her already impressive stats for the year. She is also a threat on the defensive side of the ball with 46 total tackles so far this season.
With a 4.2 GPA, Zoie is also an excellent student. She will be a favorite for a state championship in discus and shot-put in the spring. Zoie is continuing the family tradition of excellence begun by her brother, Zyler. Also a four-year athlete at Osborne, Zyler was a track standout for the Cardinals and is currently on a scholarship at Purdue University.
"Zoie leads by example and her example has a very positive influence on her peers and the community," said Osborne Athletic Director Ron Boggs. "She contributes to everything at a high level, whether it's athletics or academics. She is a member of our Athlete Leadership Council. She maintains a high GPA while participating in three sports throughout the year. She is everything we want to see in a student-athlete."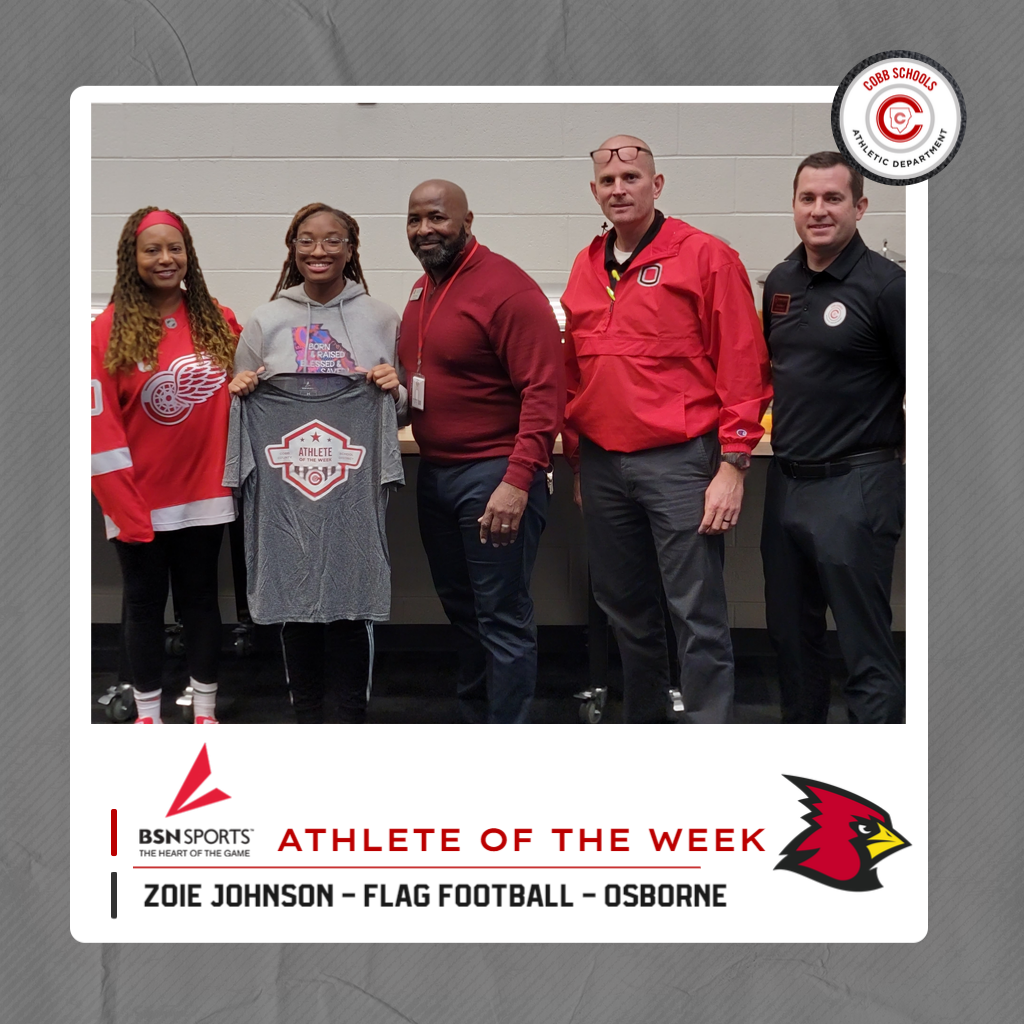 Congratulations Mekhi and Zoie! Great jobs on the field and in the classroom. Good luck to both of you and your teams as you pursue excellence this year and beyond...!