McEachern and Pebblebrook Seniors Win AOW Recognition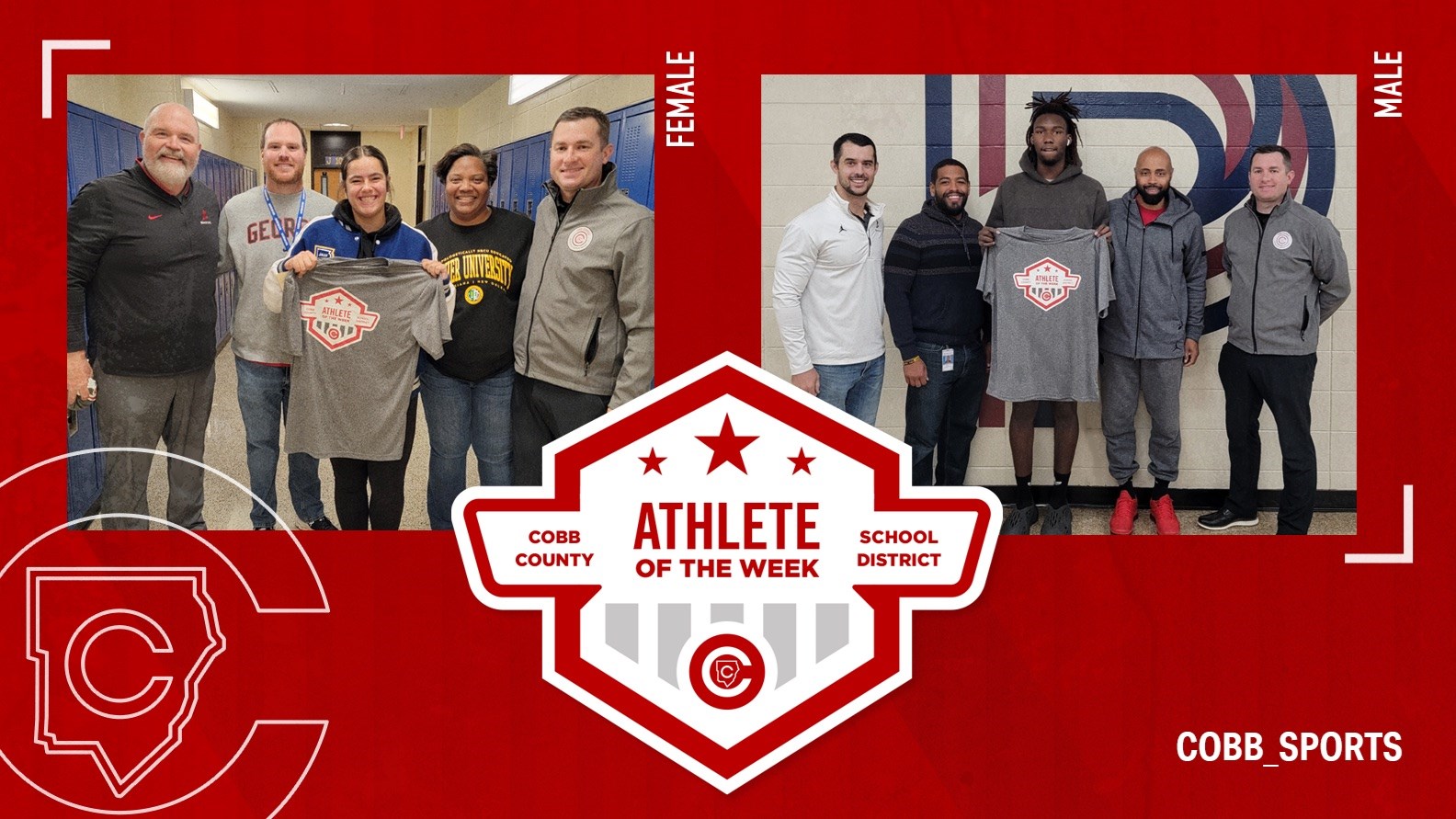 Cobb Schools' Athlete of the Week (AOW) program is a weekly recognition of a male and a female student-athlete that perform at high levels in their sport, in the classroom, and in their school communities. The program is made possible by support from BSN.
This week's winners are from McEachern and Pebblebrook:
Amber Kirkpatrick, Flag Football, McEachern
McEachern is Georgia's top-ranked flag football team. Amber helped lead the Indians to an undefeated 16-0 regular season, which concluded with four victories on Saturday, November 12. The senior QB led all classifications in passing with 2879 yards, 49 throwing touchdowns, and 279 rushing yards. She was selected as GHSF Daily's Flag Football Player of the Week.
Amber's twin sister, Autumn, has also been playing flag football for three years and is one of McEachern's leading receivers. The sister duo has helped lead McEachern to its first perfect regular season in program history and propelled the Indians to a #1 national ranking. The twins are committed to Lincoln Memorial next year to play lacrosse.
"Amber embodies what every coach wants in their players," said Indian head coach Jake Burgdorf. "She has a strong work ethic, leads by example, and has a burning desire to be great in everything she does, which includes the classroom where she carries a 3.4 GPA."
"She coaches up other players, constantly watches film, and is always looking for ways to improve. In addition, she helps coach at JV games by telling our quarterbacks what she's seeing and helps make corrections. She has truly grown as a leader over the past year," Coach Burgdorf concluded proudly.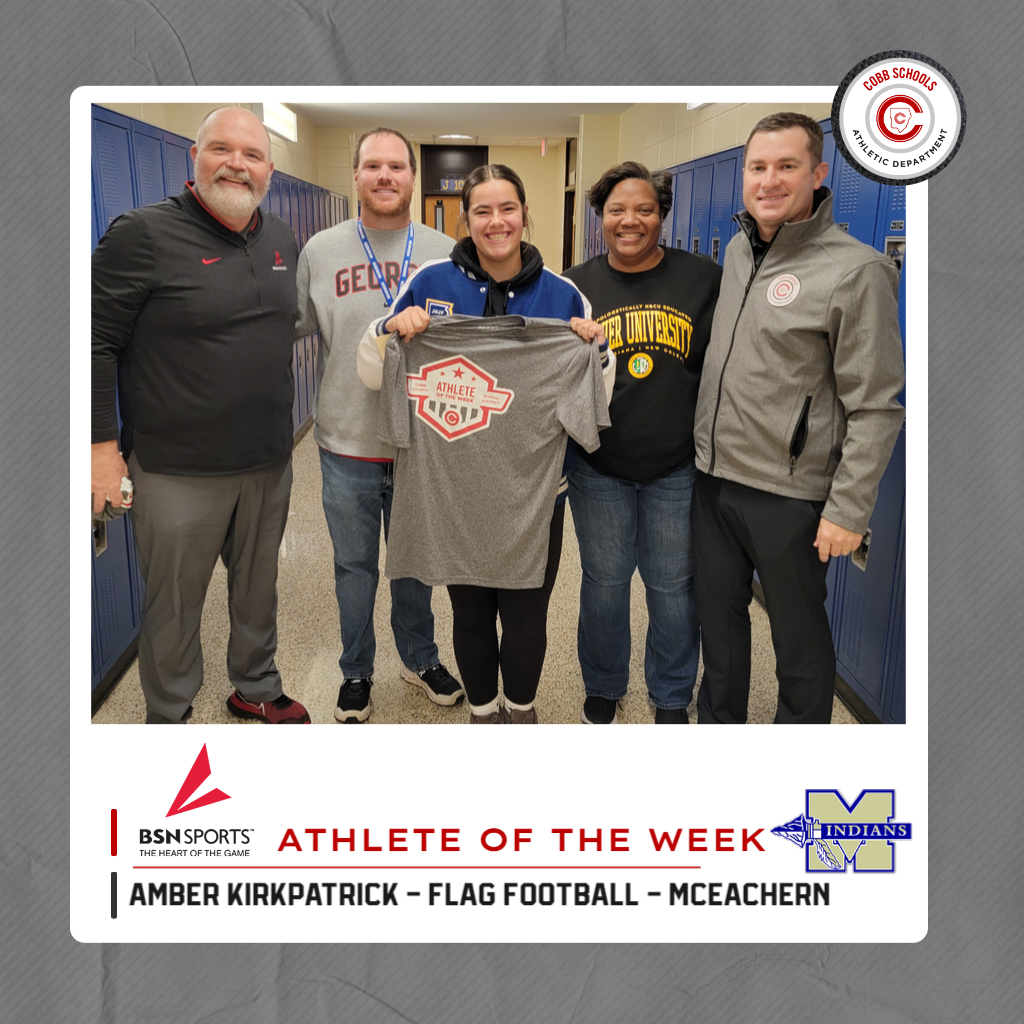 Jaiun Simon, Basketball, Pebblebrook
A part of the Pebblebrook cluster since first grade, Jaiun recently signed with Dayton University to continue his playing and learning at the next level. An exemplary leader on the court, the 6'7" small forward is currently averaging 19 points, with 12 rebounds and 2 blocks per game. Jaiun is also a leader in the classroom. He carries a 3.4 GPA and helps to tutor his teammates during study halls and wants to be a coach one day.
Jaiun has been playing for the Falcons since sixth grade where he led the Junior Falcons to back-to-back championships in Cobb County Junior Basketball. He is an avid reader and interested in graphic design. He is currently working to develop his own clothing brand that is scheduled to release in the spring.
"Jaiun leads by example," said his coach George Washington. "He wins all the drills and is always early to practice and workouts. Last year his role was to defend, rebound, and provide us toughness on the inside. This year he is the captain, the leader of the team. He is expected to lead us in almost every statistical category this season."
"Beyond his skills on the floor, he is an advocate for all students," continued Coach Washington. "He makes sure his teammates are maintaining a 3.0 or better by leading study-hall sessions. He is the gentle giant that wants to protect everyone. It has been awesome to watch him grow into the young man he is today."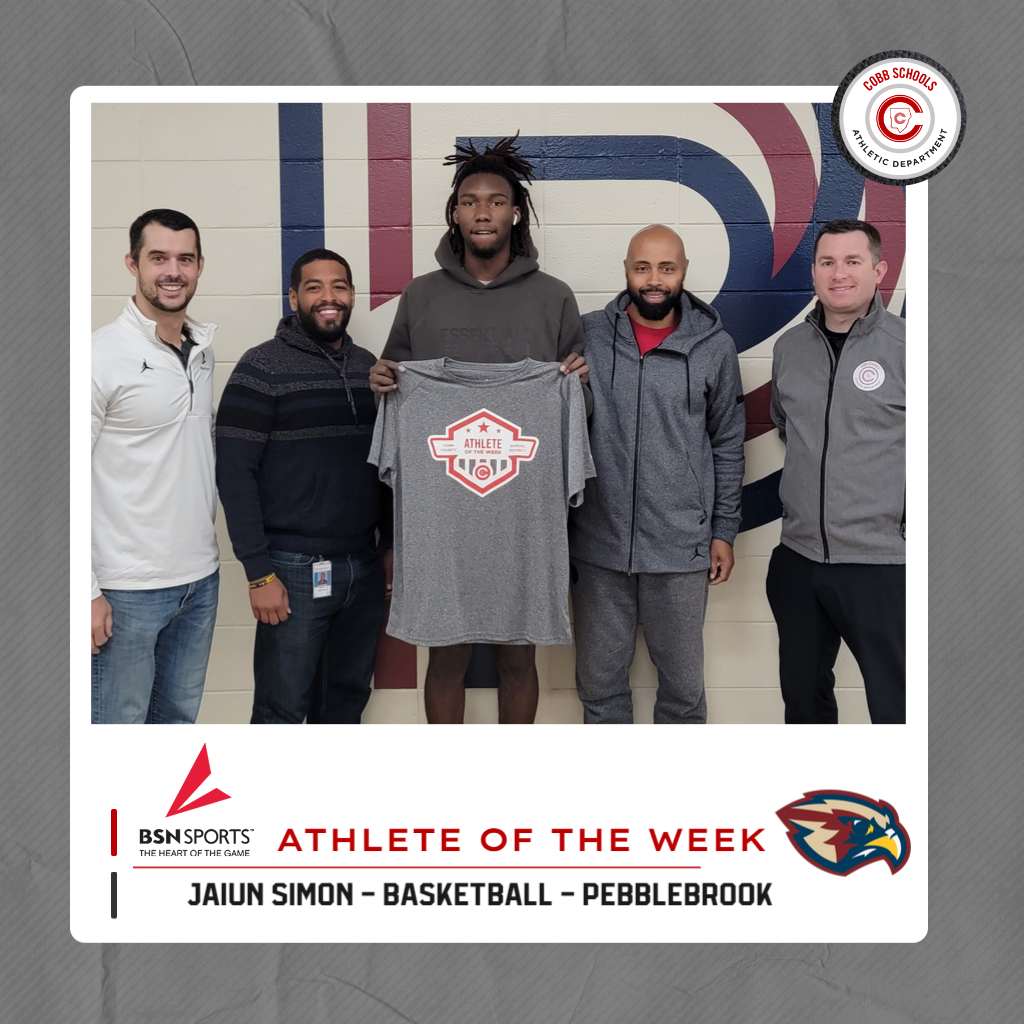 Congratulations Amber and Jaiun! Both of you are shining examples of what it means to be an outstanding student-athlete in Cobb Schools. Great jobs also Coaches Burgdorf and Washington and McEachern and Pebblebrook for creating the environments for these athletes to succeed. Well done!