First 2023 AOW Winners From Harrison and South Cobb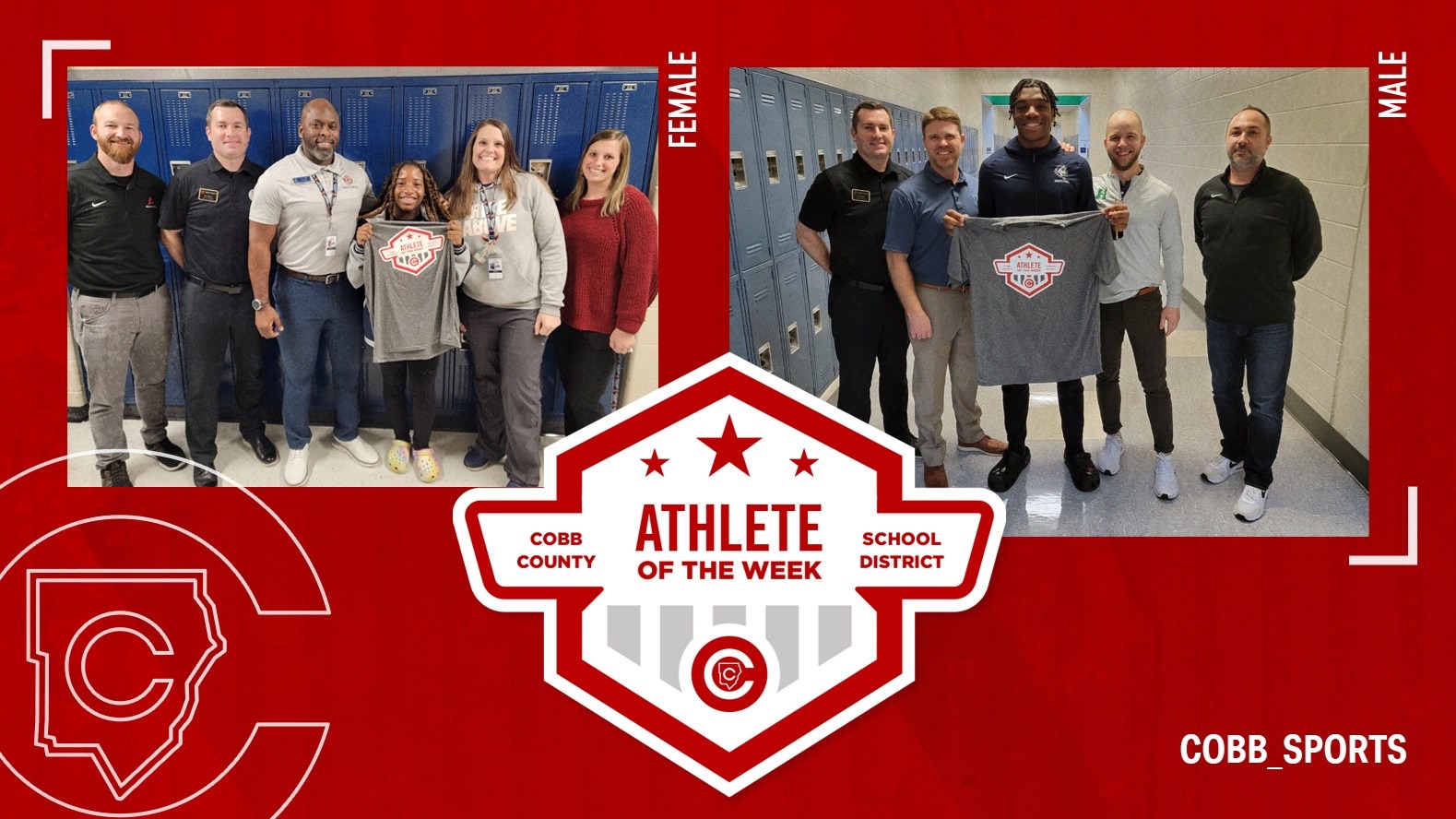 Cobb Schools' Athlete of the Week (AOW) program is a weekly recognition of a male and a female student-athlete that perform at high levels in their sport, in the classroom, and in their school communities. The program is made possible by support from BSN.
The very first winners for 2023 are juniors from Harrison and South Cobb:
Jordan Howe, Basketball, Harrison
In last week's games, Jordan averaged a double double with 17 points and 11 rebounds. He is on pace to average 18 points and 10 rebounds per game for the season. His play on both ends of the court have been instrumental in pushing the Hoyas to the top of Region 3-7A with a 10-6 record. The 6'5" junior has been playing basketball since he was six years old and is originally from New York City.
"He is the physical and emotional leader of our team," said Hoya Head Coach David Brock. "Jordan is the ultimate competitor on the floor, and always takes up for his teammates when in need. He has a servant's heart: always willing to take time out of his day for our youth program, serve in the community, or simply help with pre-game meals."
"Jordan is a quiet and confident leader on the court but more importantly, in our school building," said Harrison Athletic Director Wes Ellis. "He has been involved in numerous community outreach and service projects. He exemplifies high-level character on and off the court and is a great teammate and classmate. We are proud to call him a Hoya!"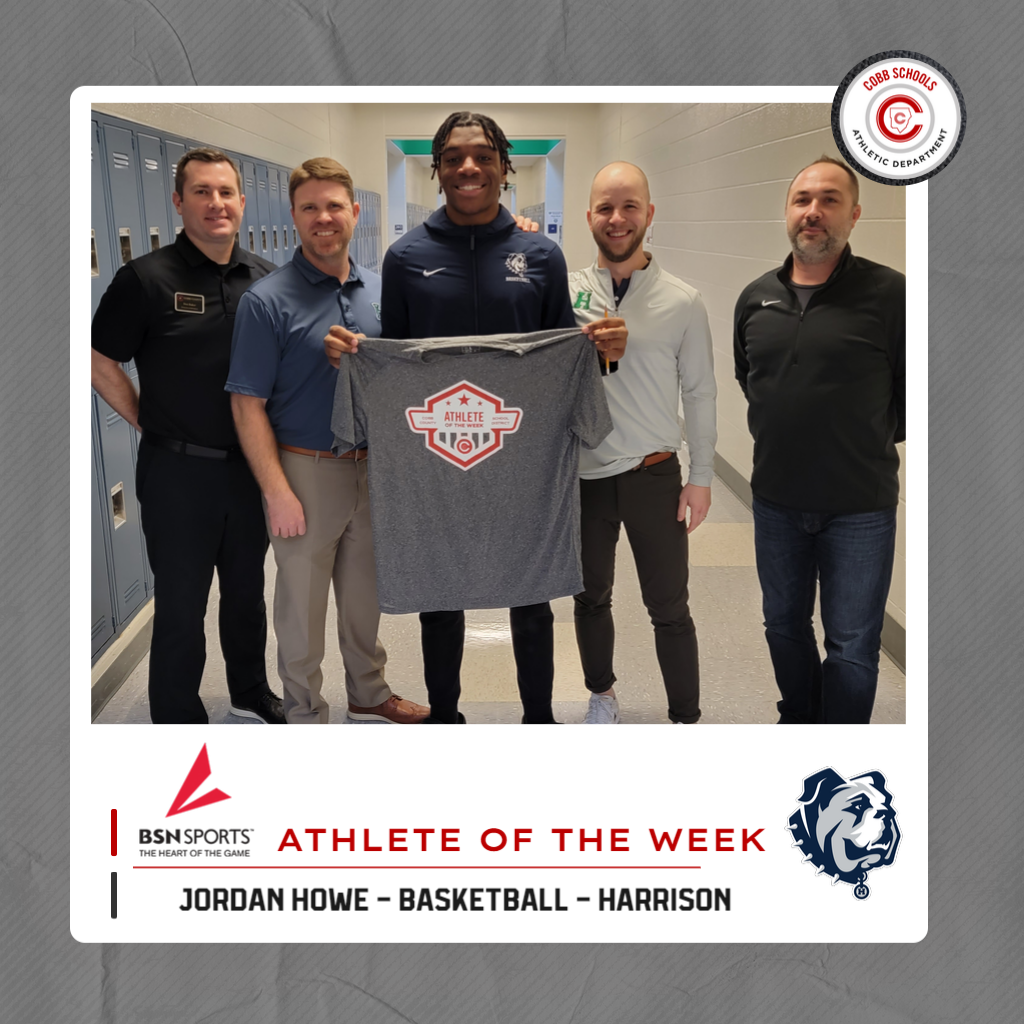 Trinity McDaniel, Wrestling, South Cobb
A junior wrestler, Trinity recently won the Cobb County Wrestling Tournament for her weight class (130). Now in her third year for the Eagles, she has become a leader on the team and has been to state in both of her first two seasons, an accomplishment she intends to continue this season. Trinity is a three-sport athlete (Volleyball, Wrestling, and Flag Football), while also maintaining a 3.82 GPA in her academics.
"Trinity is the epitome of a student-athlete at South Cobb High School," said her coach Angela Fry. "She is a staple to all the teams she is involved with because of her positive attitude, intrinsic motivation, and ability to lead by example. Her success at the Cobb County Tournament this season is a direct correlation to the dedication and hard work she has put in over the past few seasons."
"She is viewed by her teammates and classmates with admiration because she has the ability to handle the pressures of everyday life, a heavy academic workload—which includes AP courses—and participating in three sports with a calm controlled demeanor. Trinity is the ideal student that every teacher hopes to see on their roster. She is an asset to South Cobb High School and she has and will continue to Soar with Pride!" Coach Fry concluded with a smile.
"Trinity is a model student at South Cobb," agreed Eagle Athletic Director Amanda Burks. "She excels both in the classroom as well as on the court, on the field, and on the mat. She is viewed as a leader by her peers, coaches, and classmates. Trinity is a phenomenal young lady and everything you'd want in a student athlete!"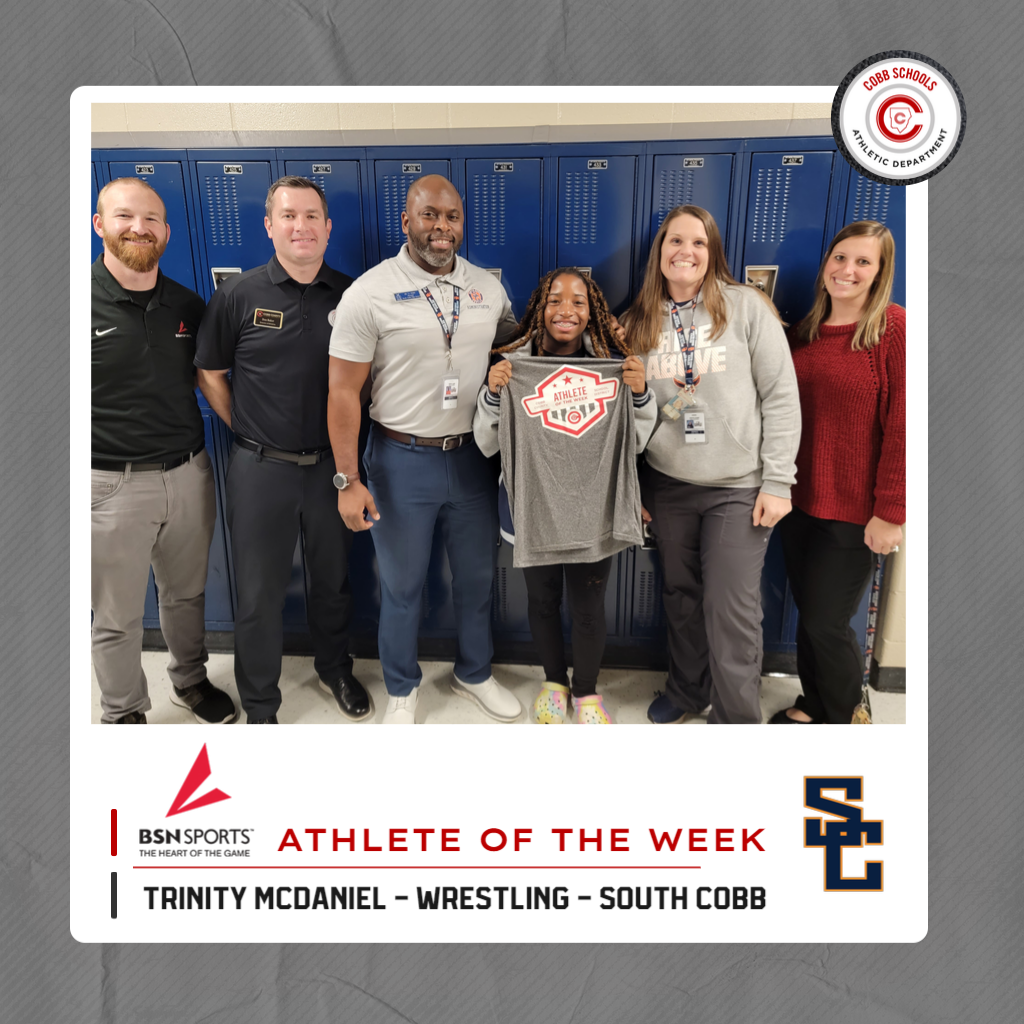 Congratulations Jordan and Trinity and Harrison and South Cobb! We can't wait to see what's in store for both of you in your penultimate high school seasons... Great work!