Sprayberry and Walton Seniors Selected as Athletes of the Week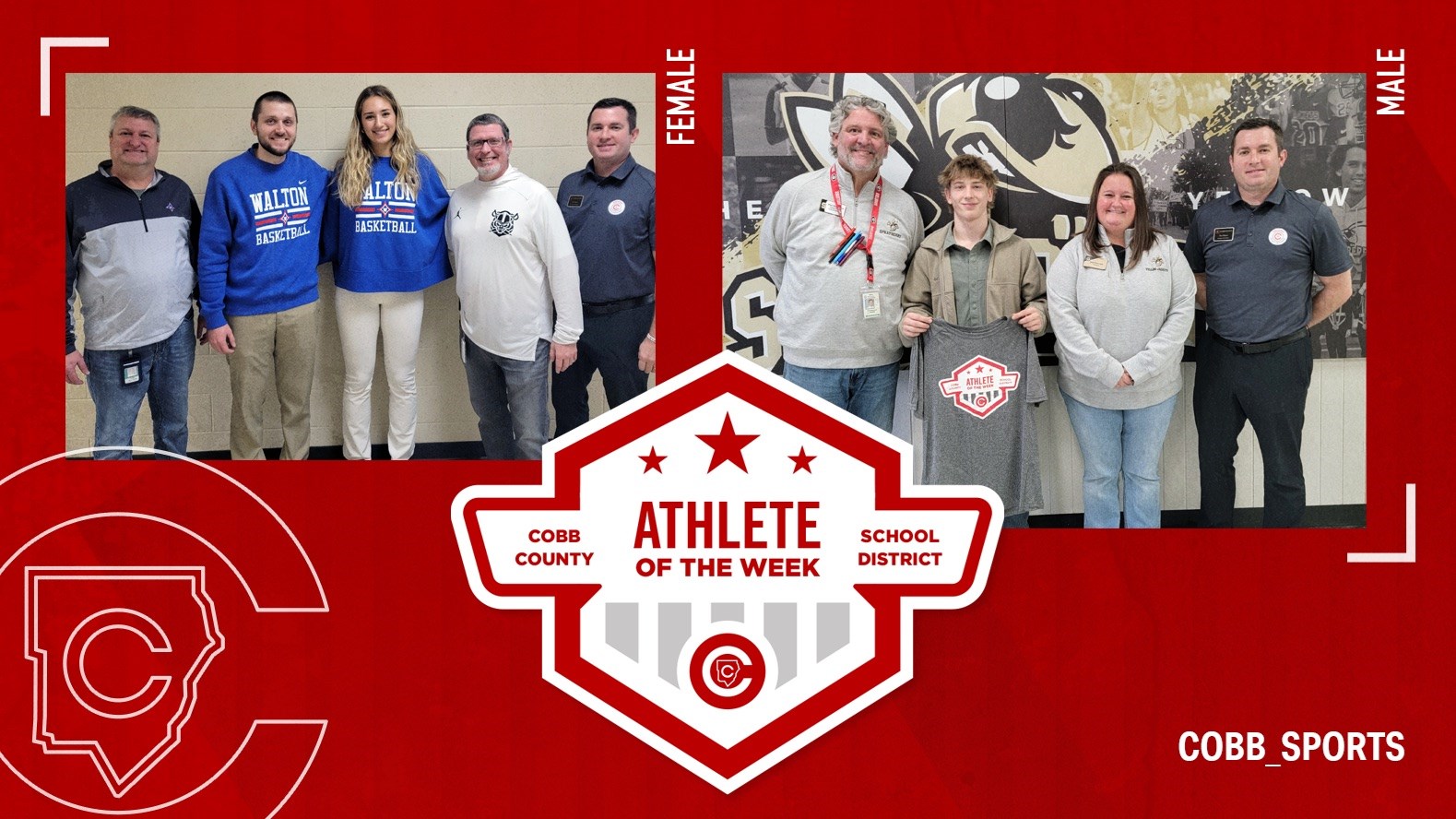 Cobb Schools' Athlete of the Week (AOW) program is a weekly recognition of a male and a female student-athlete that perform at high levels in their sport, in the classroom, and in their school communities. The program is made possible by support from BSN.
This week's winners are high-achieving seniors from Sprayberry and Walton:
Josh Sanders, Sprayberry, Wrestling
With a single loss this season, Josh is picking up right where he left off in his junior season with a third place finish at the state tournament. He is 27-1 this season, and is a three-time Cobb County Champ, and a two-time region champ. He also finished third at state in his sophomore season. Expectations are high for Josh in his final season as a Yellow Jacket.
"Josh is extremely important to the Sprayberry wrestling program," said his proud coach Shakorr Bryant. "He has a great chance to advance through the state this year in February. He really wants a state championship. It's a tall order and Josh knows this very well, but I don't know too many young men that can out-work him. If Josh says he is going to do something, I believe him, and he will do his best to accomplish it."
"He is a leader in the wrestling room and in the classroom. He is humble yet assertive and his peers respect him for that. Josh truly is a wonderful person, athlete, and student. Whatever college is lucky enough to sign him will get a tough, gritty, and determined individual that will become a veteran as soon as he steps on campus," Coach Bryant concluded about the Sprayberry wrestler.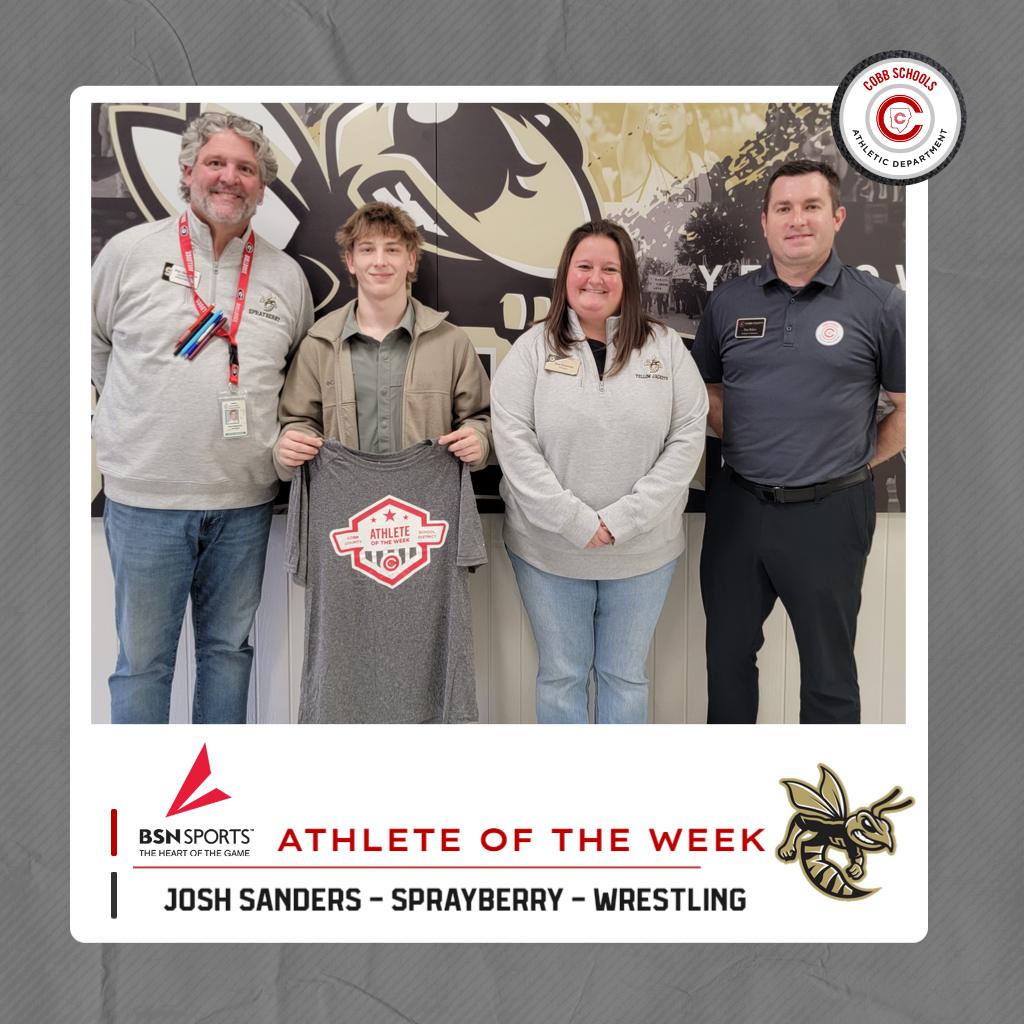 Lexy Harris, Basketball, Walton
A consistent scorer on the Lady Raider basketball team, Lexy recently tallied her 1000th career point. The 6'3" senior captain is viewed as a leader on and off the court. She started playing for Walton in her eighth grade year and she is committed to attend and play for Washington University in St. Louis in the fall. Lexy is also an extremely gifted student. She currently has a 4.39 GPA and is appreciated and respected by both her teachers and her teammates.
"Lexy has been a major part of our program for the past four years," said her coach Matt Kelterborn. "She has worked hard to improve her skills, and she has had an integral role in the team's success recently. She set out to score her 1000th point this year, and she accomplished it last week against Kennesaw Mountain. She has worked to be a force on the court, and she has greatly improved on the defensive end. She wants to lead our team to a region title and the state playoffs."
"She has been a leader of our girls basketball program both on and off the court for what seems like forever," said Walton Athletic Director Chris Williams with a smile. "She started contributing as a freshman and has been a core player for most of her career at Walton. Her shoes will be tough to fill next year when she moves on to the college level."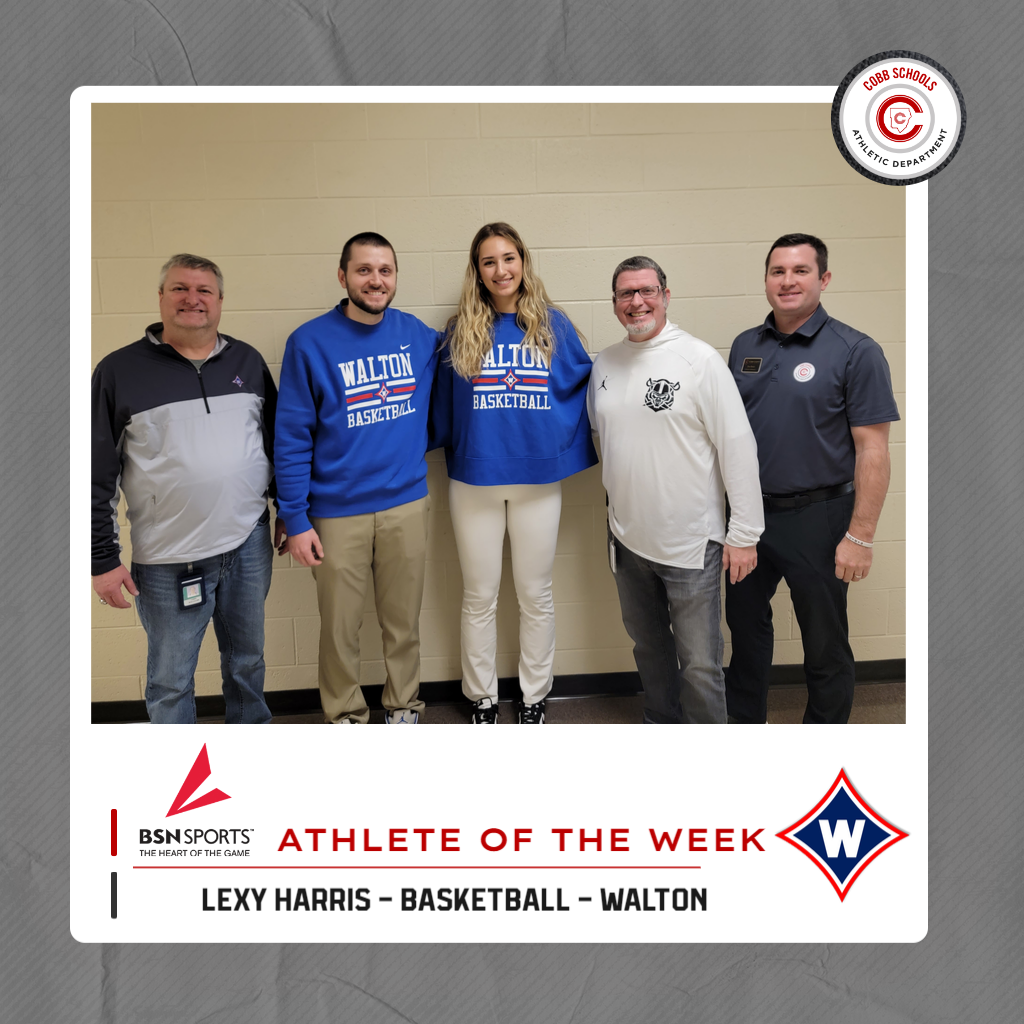 Great job, Josh and Lexy! You both are great examples of hard work and dedication. We know you will continue to make Sprayberry and Walton proud as you pursue your athletic and academic goals. Congratulations!