Trojan and Mustang Divers Take AOW Honors This Week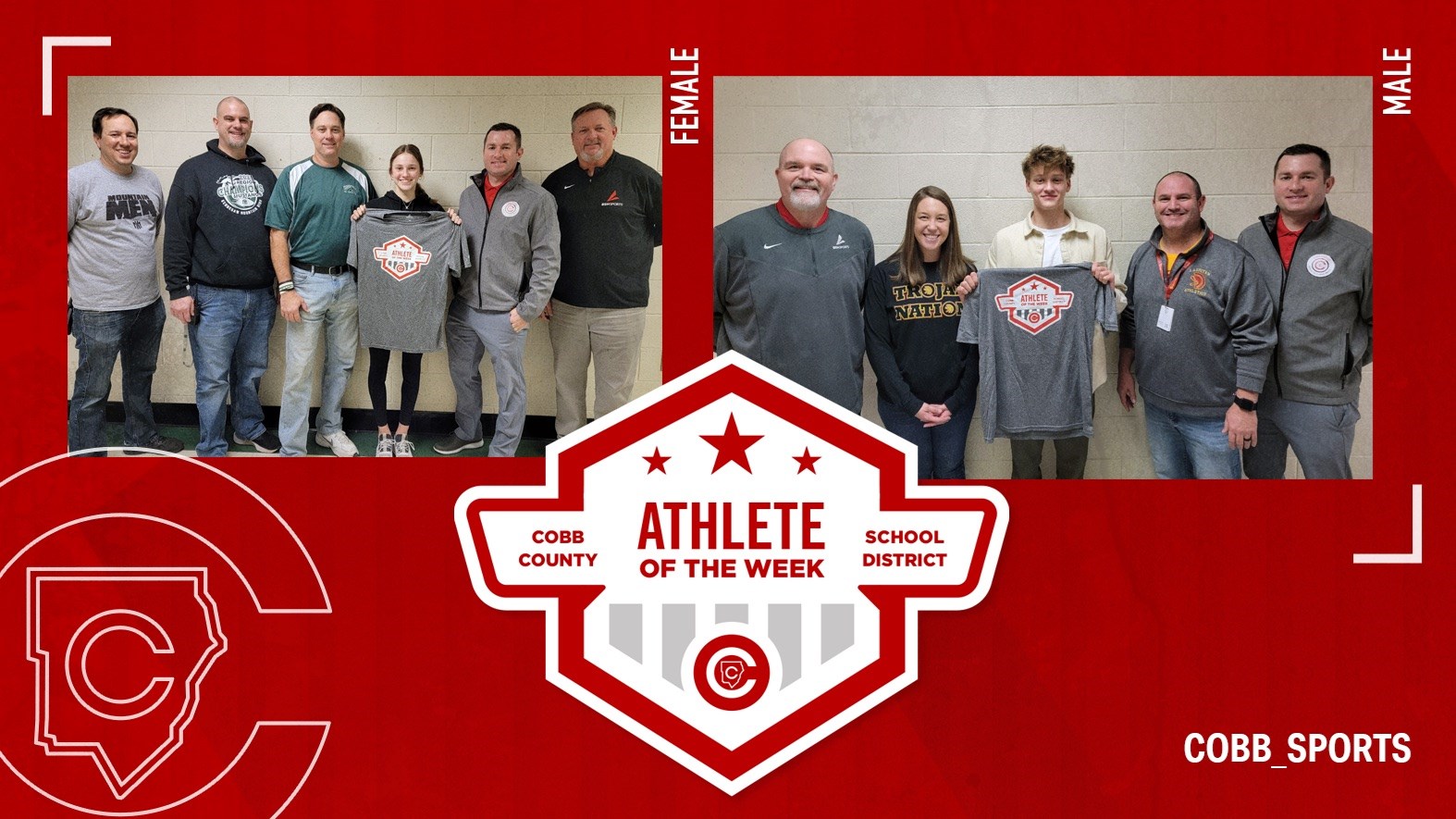 Cobb Schools' Athlete of the Week (AOW) program is a weekly recognition of a male and a female student-athlete that perform at high levels in their sport, in the classroom, and in their school communities. The program is made possible by support from BSN.
This week's winners are Cobb County Champion divers from Lassiter and Kennesaw Mountain:
Carter Loftin, Lassiter, Diving
The current 6A state diving champ, Carter is on pace to defend his state title this year. He won Cobb County last weekend and became the record holder for both Lassiter and Cobb County. His 11-dive score of 602.40 is a team and county record and puts him in contention to be named an All-American!
Carter has been diving since he was 12. He came to Kennesaw Mountain his sophomore year from the Netherlands. He has committed to the University of North Carolina and will be joining their platform dive program in the fall. He holds well above a 4.0 GPA and is also a gifted artist in the AP Art program at Kennesaw Mountain.
"He is our captain and obviously invaluable to our meet performances," said Carter's coach Brittany Hughes, "but he is also an amazing team member. He is a true leader, always positive and willing to help out and truly loves the sport and the team. He has helped bring the swimmers and divers together and is always around to help mentor the younger divers on the team. He is also a part of Atlanta Diving, which is a club team that practices out of Georgia Tech."
"Being new to high school is a challenge, not to mention moving from another country, but Carter was able to seamlessly transition academically, socially, and athletically. He is well liked by his peers and teachers and an all-around amazing guy," Coach Hughes said about her Athlete of the Week.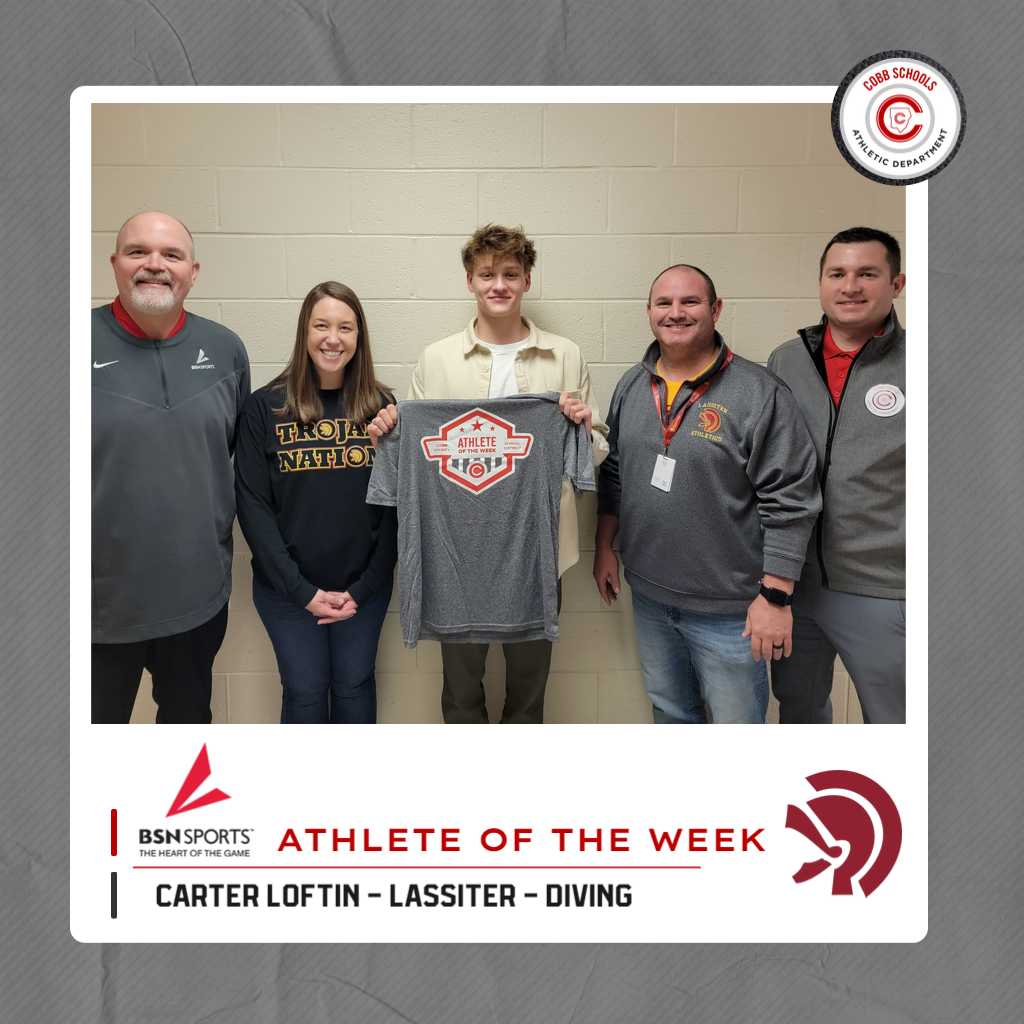 Katherine Brooker, Kennesaw Mountain, Diving
Katherine became a Cobb County Champion last weekend, placing first in the Dive events. She is a junior and has been on the diving team for three years. She placed 6th in the state last year. In addition, she was a varsity cheerleader for two years.
The Kennesaw Mountain High School Swim & Dive team is a high-quality team, established in 2000 by Head Coach David Reason. Supported by a fine group of Assistant Coaches, the team continues it success through hard work, and always a little fun. The team is recognized for excellence both athletically and academically, and has obtained numerous accomplishments over the years.
"She brings an amazing ability to our program and a terrific work ethic and will to succeed," said her coach David Reason. "She has dove at both county and state championships all three years she has been at KMHS. She holds the third best diving score in our school's history. She is a leader of our diving team and loved by her teammates."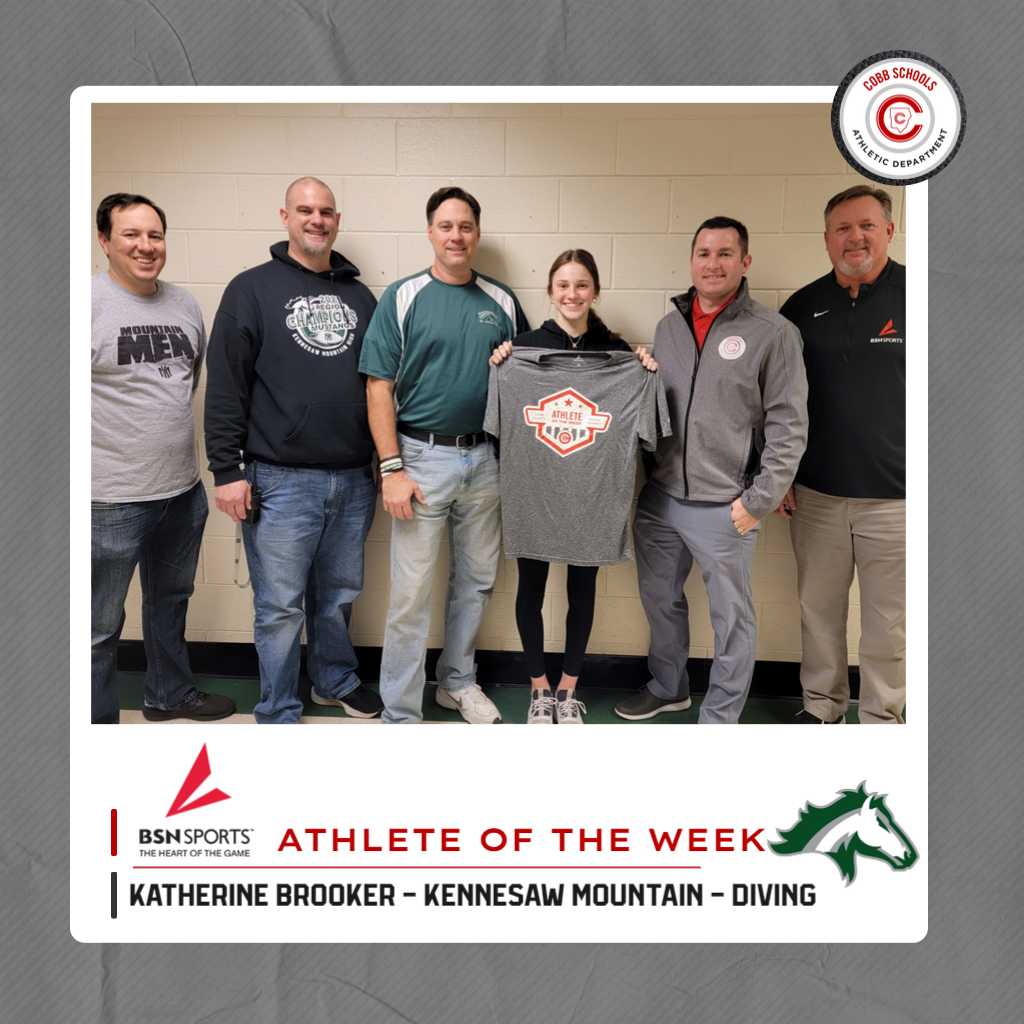 Congratulations Carter and Katherine! We look forward to the state competition and know you will both represent your school and Cobb with distinction. Great work!