Mustang Wrestler and Cardinal Pitcher Win AOW Honors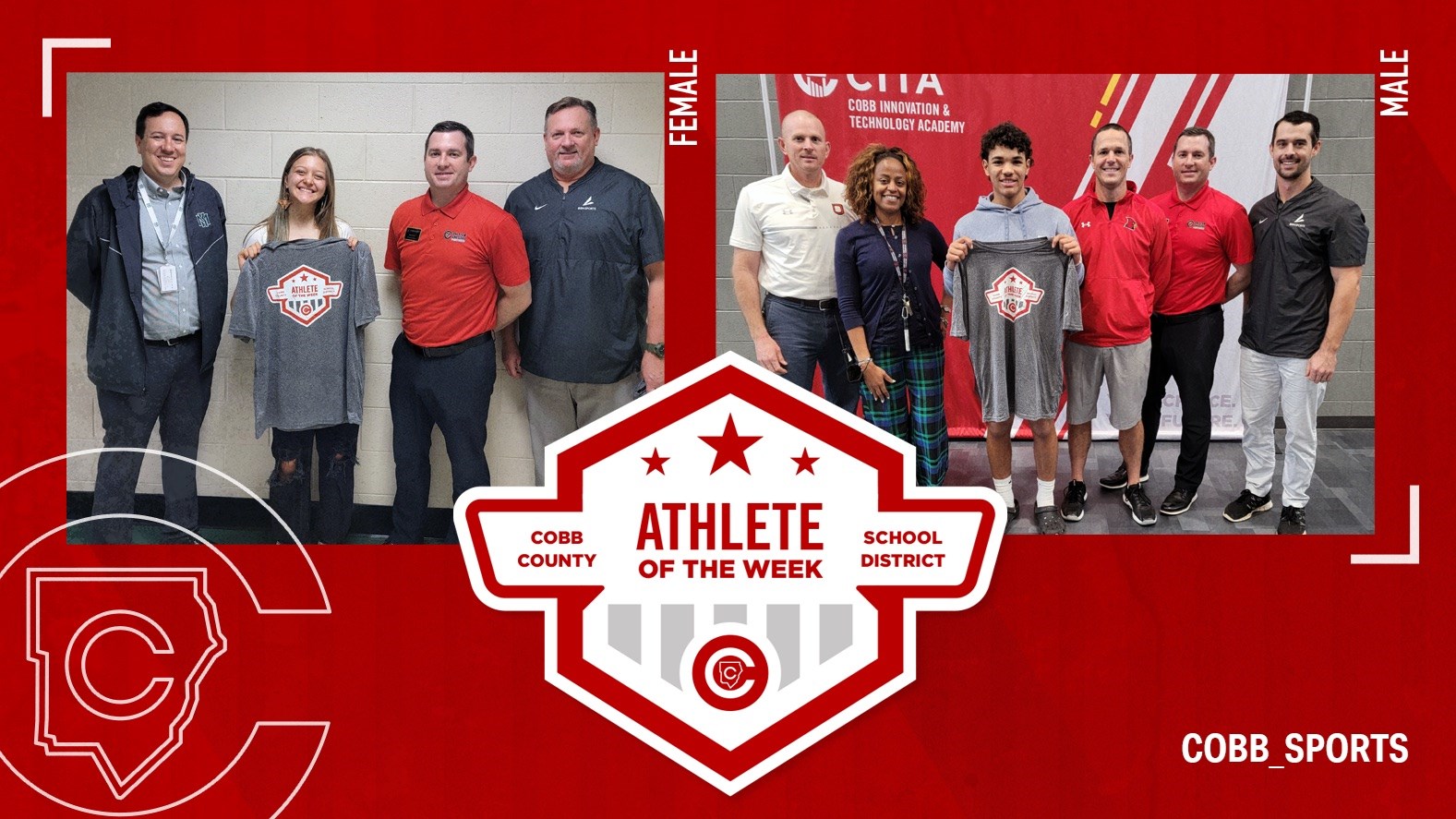 Cobb Schools' Athlete of the Week (AOW) program is a weekly recognition of a male and a female student-athlete that perform at high levels in their sport, in the classroom, and in their school communities. The program is made possible by support from BSN.
This week's winners are a two-time wrestling state champ from Kennesaw Mountain and a winning pitcher from Osborne.
Genevieve An, Kennesaw Mountain, Wrestling
At the state wrestling championships in Macon last week, Genevieve won her second consecutive state title, this time at 170 lbs. She won all five of her tournament matches with pins. She is a year-round wrestler and competes in various tournaments around the country. This past summer she placed second at the Fargo Nationals in 16U and fifth in the 18U division beating girls older than her. She has also placed in many other tournaments wrestling against college athletes.
"Genevieve is an important part of the team," said Mustang Head Coach Jerry Richerson. "She is like having an extra coach in the room. She loves her teammates and supports them even when she is not wrestling in an event. She puts in a lot of time perfecting her skills in the greatest sport in the world."
"She is currently a junior and a scholar athlete with a GPA over 4.0. She also participates in the orchestra and many clubs within the school. We are very proud of her," concluded Coach Richerson with admiration for his Athlete of the Week.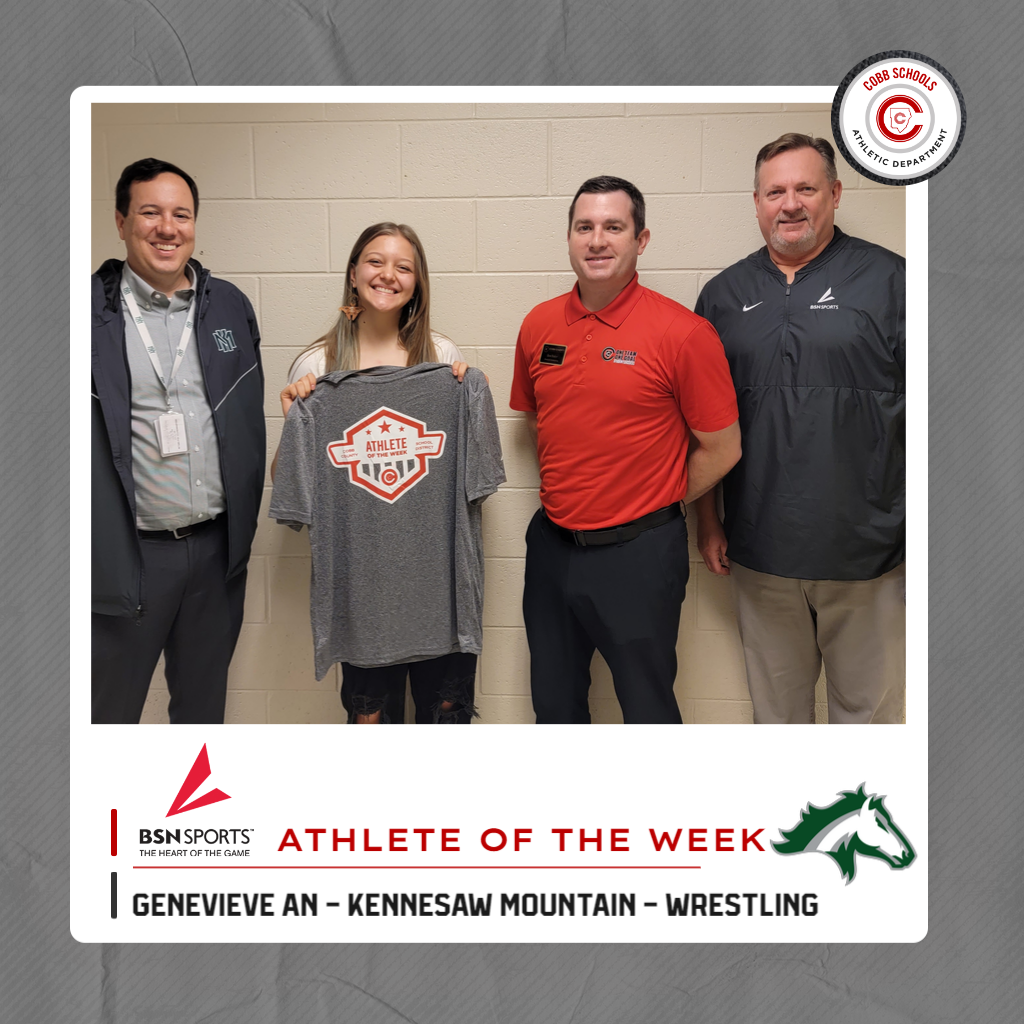 Josh Tattershall, Osborne, Baseball
A sophomore pitcher for the Cardinals, Josh is having a great season so far. He is 3-0 in 14 innings pitched with 38 strikeouts. He has allowed only 2 hits, 1 run, and 8 walks. He is also effective on offense, hitting .250 with 3 runs and 3 RBIs. More importantly than his stats, he also serves as the Athletic Leadership Council representative and has been nominated as a Positive Athlete.
"Josh is one of those players you wish you had more of," said his coach Neal Sammons. "One of the first to arrive and last to leave. He has played baseball his whole life, and is in travel ball. He has displayed leadership ability since day one and I only expect to see it grow over the course of the next couple of years. I am very excited to have him for two more years."
"I am excited to see where Josh ends up in his career and in life," Coach Sammons continued. "He is a hard worker with a very strong and mature nature to him, so any program, business, school, or organization will be improved with him in it.
"Josh is a two-sport athlete that competes at high level for us in baseball and football. We are grateful for his commitment to Osborne," said Cardinal Athletic Director Ron Boggs.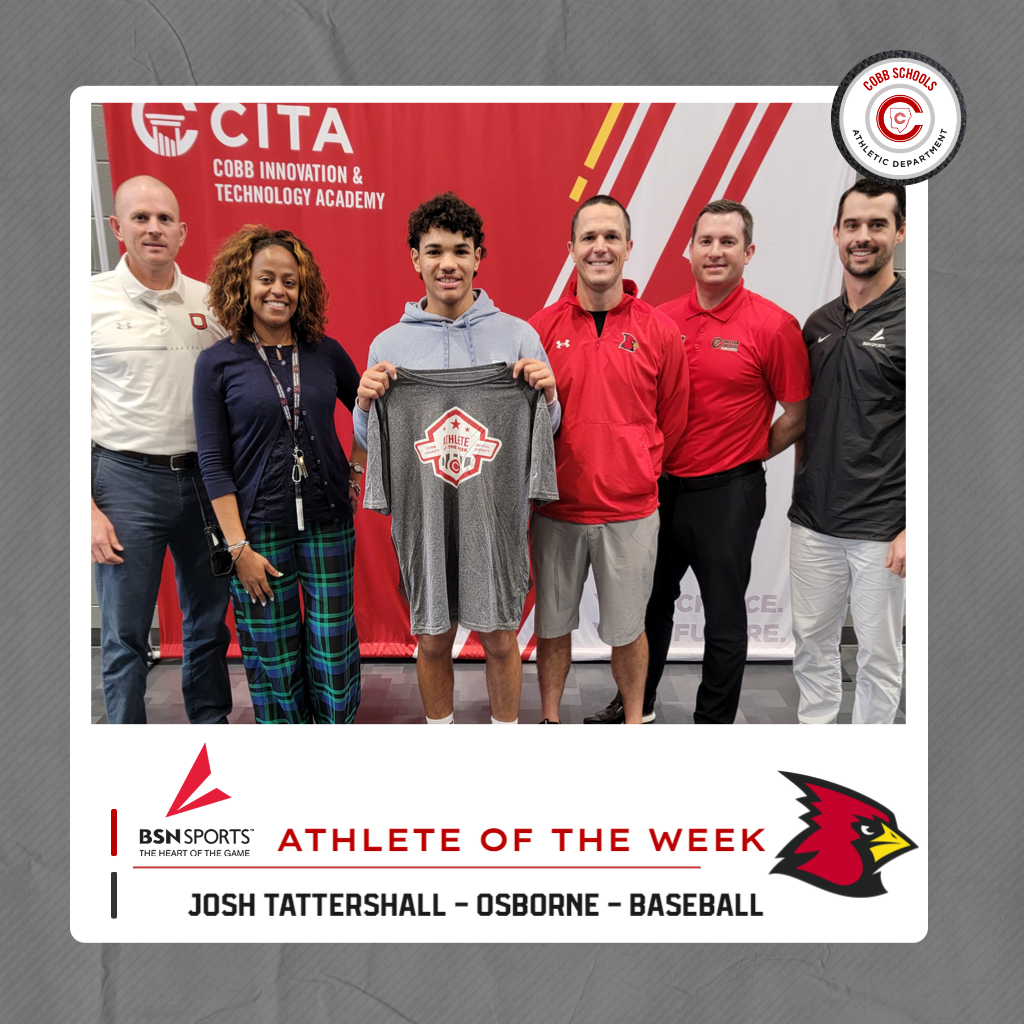 Congratulations Genevieve and Josh! Way to go. Keep up the great work and being an example to those around you. Well done also Mustangs and Cardinals!