Tennis Players from Hillgrove and Wheeler Earn AOW Honors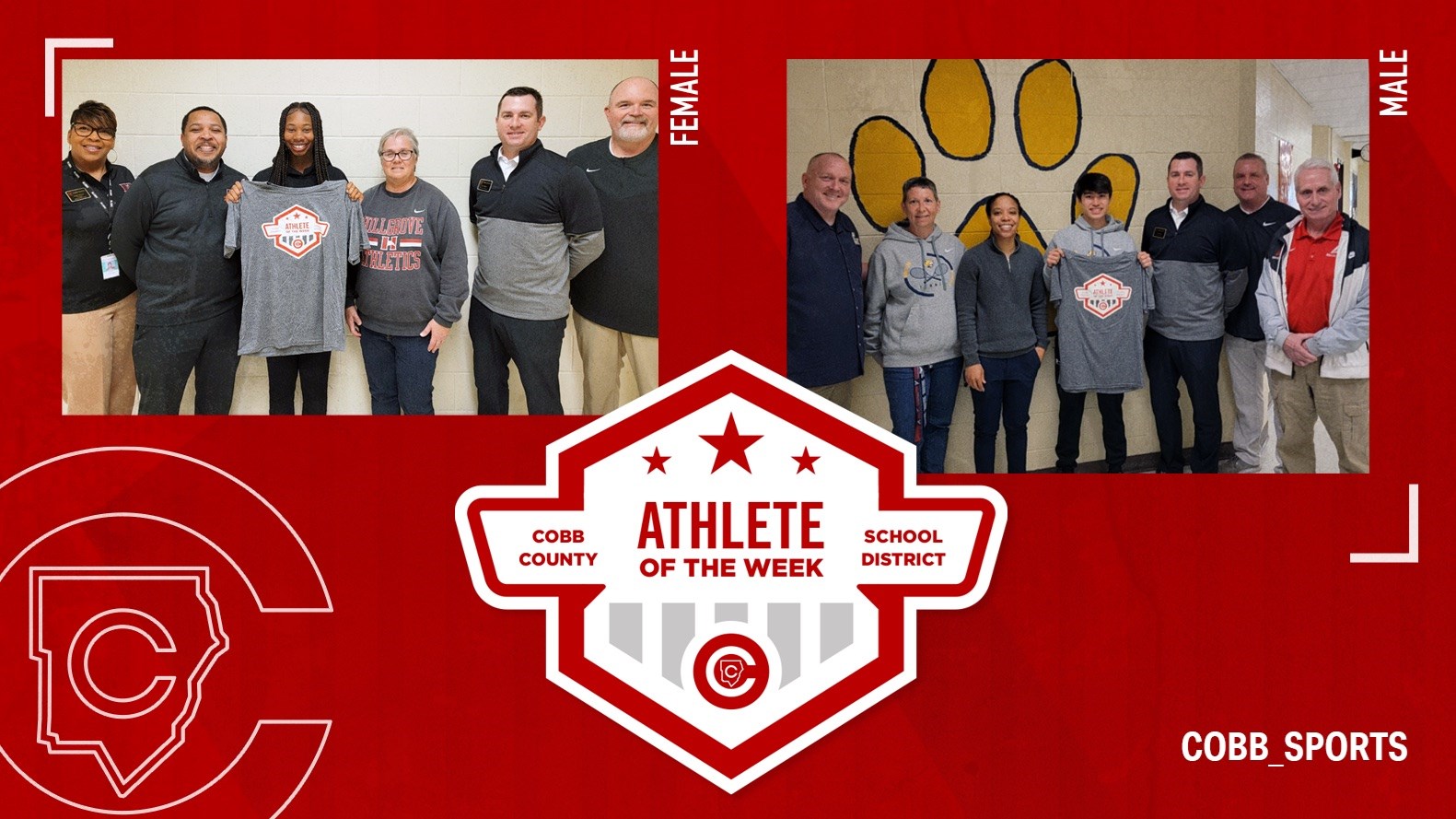 Cobb Schools' Athlete of the Week (AOW) program is a weekly recognition of a male and a female student-athlete that perform at high levels in their sport, in the classroom, and in their school communities. The program is made possible by support from BSN.
This week's winners are tennis players from Hillgrove and Wheeler.
Jonay Brittain, Hillgrove, Tennis
Although she has been playing competitively for more than a decade, this is Jonay's first year competing for Hillgrove. She is currently 8-1 as a singles player and 3-0 as a doubles partner. She recently led the Hawks to first place at North Cobb's Warrior Invitational. Jonay played the #1 singles position and #1 doubles position in each round of the tournament. She also plays in tournaments when Hillgrove isn't playing and trains with a private instructor and participates in outside drill sessions to better her game.
"She has made a positive impact on our team from the first day she came to tryouts," said her coach Barbara-Jo Mitchell. "Our other players strive to play at her level and respect her quiet leadership qualities. She is a team player and always encourages her teammates. She is a leader by example and is always poised on and off the court. She is well-liked in the classroom and works very hard to achieve the highest grades possible in her academic classes. She has put in the work that it takes to get to the next level. She is the type of athlete that will make any program stronger."
"Jonay performs at a high level in the classroom and on the court," agreed Hillgrove Athletic Director Jonathan Brown. "She has a passion for tennis and trains and plays year-round to work on her craft. As the AD I am very proud of how she conducts herself and competes with great sportsmanship."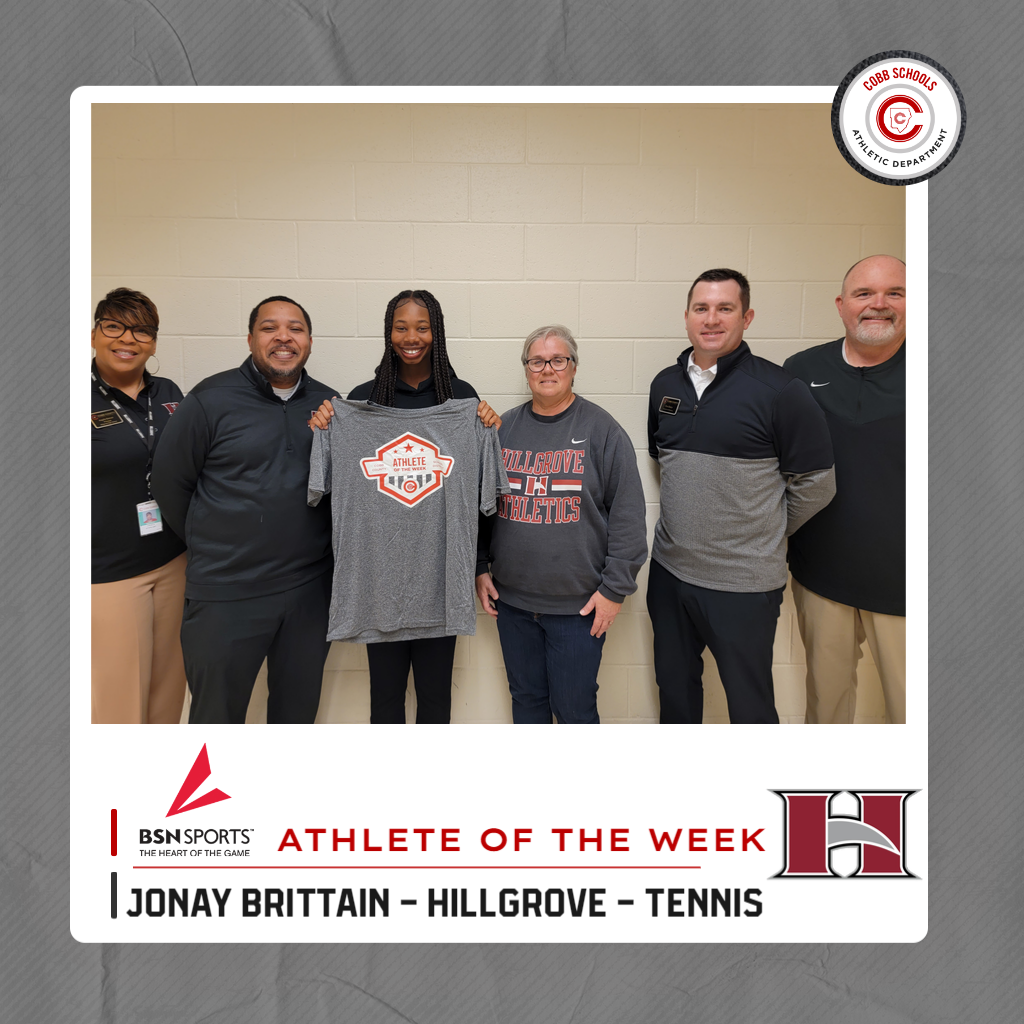 Kile Ha, Wheeler, Tennis
Voted by coaches as the 2022 Cobb County Boys Tennis Player of the Year, Kile is continuing his court dominance this season as the Wildcat's #1 singles player. He has been playing for most of his life, beginning his tennis career when he was only 5 years-old. He is a leader both on and off the court: he currently has a 4.4 GPA and is an excellent student in the magnet program at Wheeler.
"Kile is a role model for Wheeler tennis because he is always willing to put in the work," said Head Coach Nicole Ice. "He is a humble person who is respectful of everyone. He is very focused and diligent, showing a lot of self-control. He represents himself, his family, and the Wildcats with excellence because of his exemplary behavior and attitude. He is also a great manager of his time and effort; he knows when to be serious but also knows how to have fun with friends. Kile sets a good example for others which helps keep the team united."
"He is a great example of what a student-athlete is at Wheeler, while being one of the best male tennis athletes in our region," said Wheeler AD Brittny Jones. "He has a tremendous impact on our school as both a student and an athlete."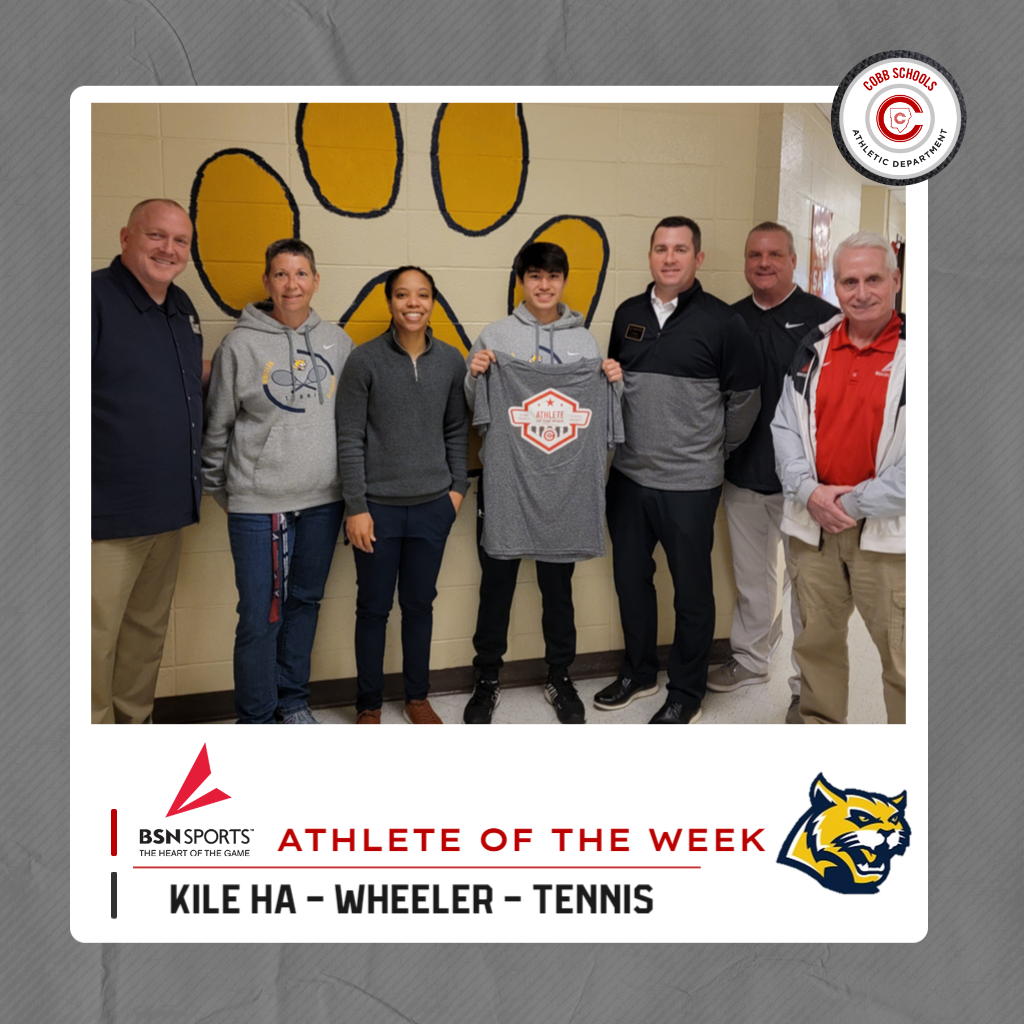 Congratulations Jonay and Kile! As the tennis season gets underway, we look forward to what you both will do for the Hawks and the Wildcats. Keep up the great work!