Longhorn Lacrosse and Greyhound Baseball Players Win AOW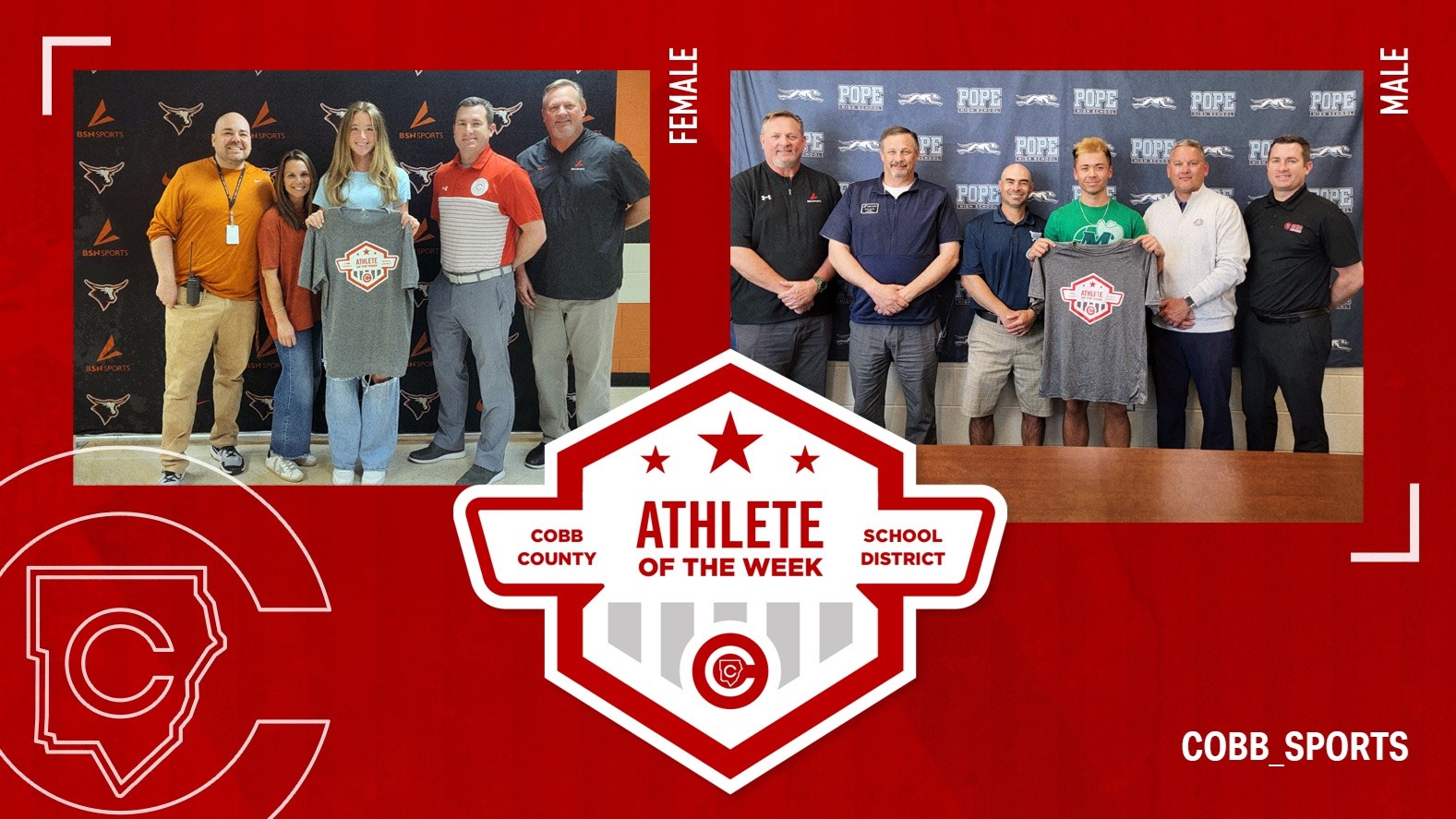 Cobb Schools' Athlete of the Week (AOW) program is a weekly recognition of a male and a female student-athlete that perform at high levels in their sport, in the classroom, and in their school communities. The program is made possible by support from BSN.
This week's winners are a lacrosse player from Kell and a baseball slugger from Pope.
Lindsey King, Kell, Lacrosse
A lacrosse player since Kindergarten in the Kell Junior program, Lindsey has been having an exceptional season. In 16 games, she has scored 40 goals and has 14 assists, with an amazing 41% shooting percentage! Thanks to performances like this, the Lady Longhorns are second in Area 2 5A-6A with a single region loss and ranked in the Top 25 in the state. Only a junior, Lindsey is verbally committed to USF to continue her extraordinary lacrosse career.
"Lindsey is an exceptional player with tremendous skills, determination and heart," said her coach Mary Stier. "She has her eyes on the prize at all times. She wants to 'be the best and to beat the best!' She doesn't let anything get in her way from excelling to greatness. Lindsey demonstrates dedication and courage every time she steps on the field, always giving her ultimate best!
"She is a member of the National Honor Society, the Social Studies National Honor Society, Student Government Association, and Distributive Education Clubs of America. She has been focused and committed on her academics while still maintaining the ability to be a fine leader and tremendous athlete. She is a hard-working, focused, and dedicated individual who is looked up to by both her teammates and classmates. We look forward to seeing what amazing accomplishments she achieves in the future!"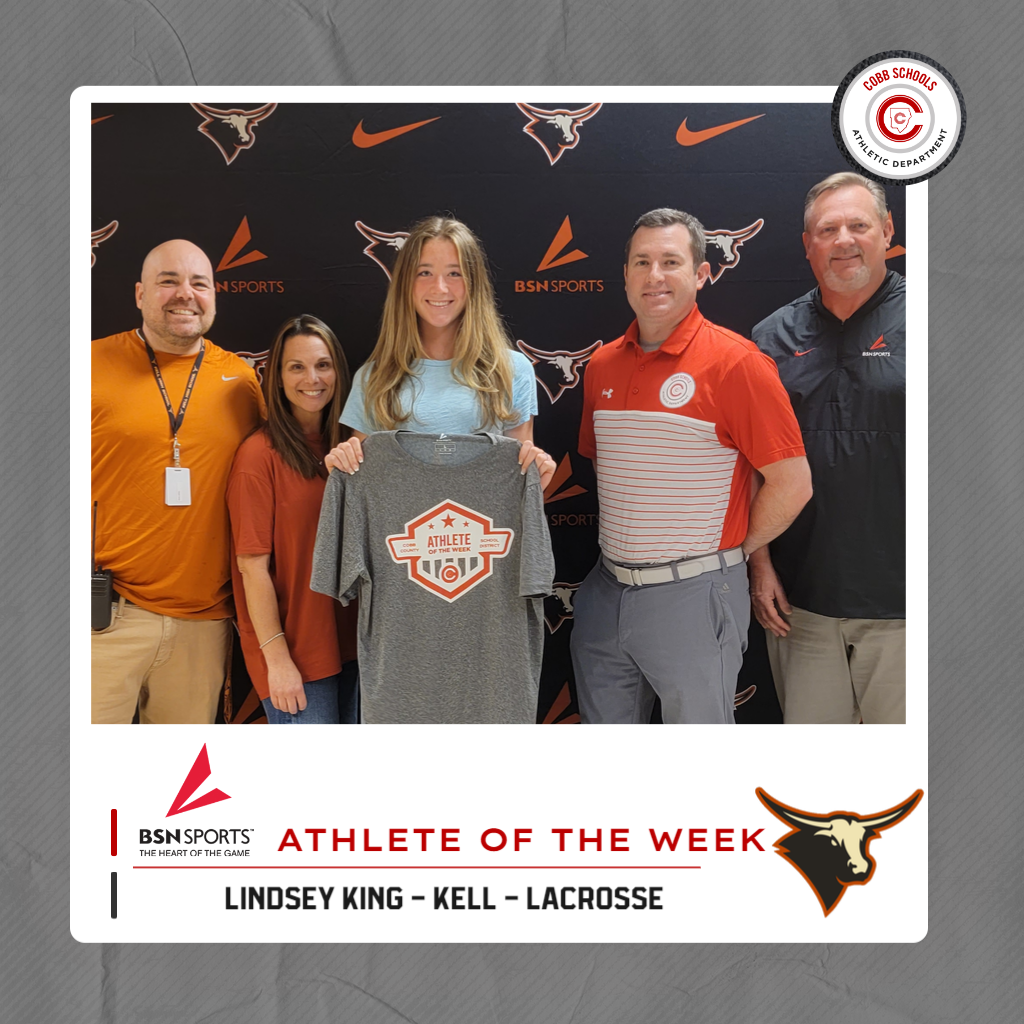 Eli Overstreet, Pope, Baseball
Claiming a school record, Eli recently went 8 for 16 (.500) in four straight games hitting four homeruns, two doubles, and 8 RBIs! Offensive performance like this is helping the reigning 6A state champs continue their dominance as they look to claim a second-straight title. The Greyhounds are 23-7 overall, and 13-5 in the very competitive Region 7-6A. The playoffs begin this weekend.
"Eli just moved to Marietta from Texas over the summer," said his coach Chris Turco. "He has great positive energy and adds a fun-loving attitude to our program. He was a coveted prospect who fielded offers from multiple colleges and universities, but when he visited Mississippi Valley State University he fell in love with the campus and coaches. He is viewed extremely positively by his classmates and has made an amazing impression on his teachers in just one year at Pope. His ability to fit into new surroundings and be a positive influence is second to none."
"Eli has become an integral part of Pope athletics," said Greyhound Athletic Director Josh Mathews. "His competitiveness and ability to become part of the Pope Family has helped him be a contributing member to our baseball program. We believe Eli will be a great representative of Pope as he chases success at the next level at MVSU. His example and intensity exemplify his leadership ability and teamwork. He has developed a great rapport with students in his classes as well as his baseball teammates."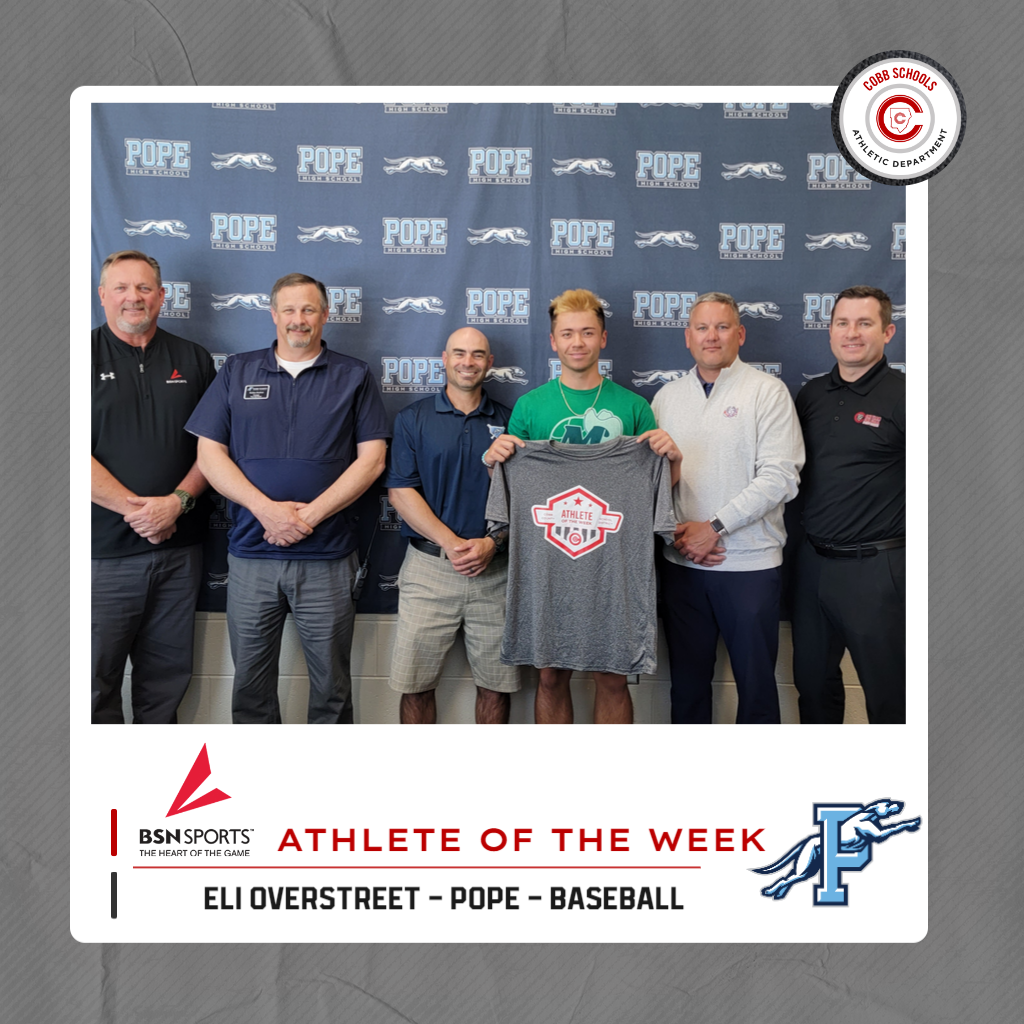 Congratulations Lindsey and Eli for your hard work and great examples of what it means to be a student-athlete in Cobb Schools! We look forward to the postseason in both of your sports and will be watching and cheering for the Lady Longhorns and Greyhounds. Great job!