Buc Gymnast and Hoya Tennis Player Win AOW Honors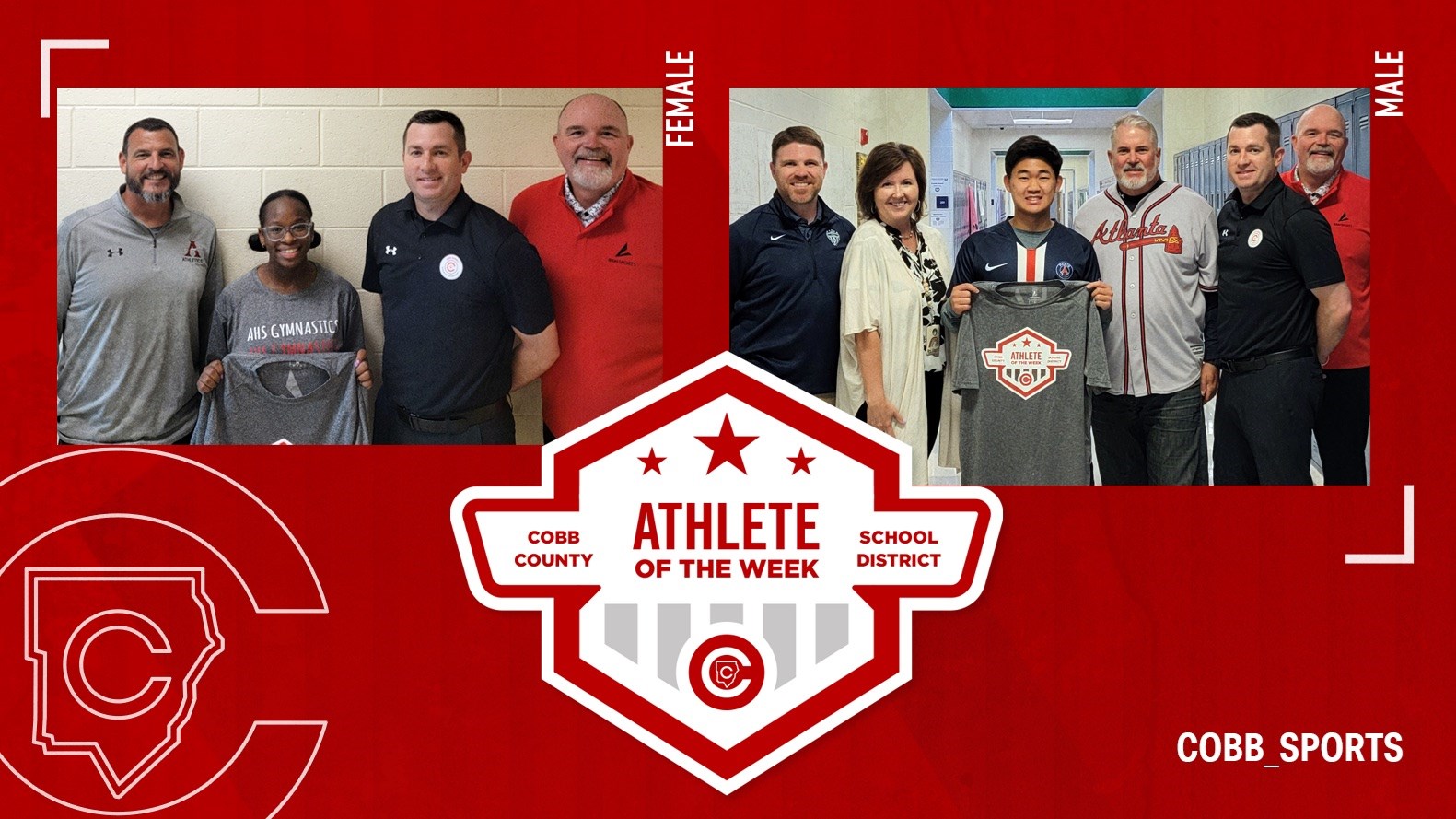 Cobb Schools' Athlete of the Week (AOW) program is a weekly recognition of a male and a female student-athlete that perform at high levels in their sport, in the classroom, and in their school communities. The program is made possible by support from BSN.
This week's winners are a gymnast from Allatoona and a tennis player from Harrison.
Amber Lowe, Allatoona, Gymnastics
Amber scored a perfect 10.0 on the Vault at the GHSA state championship meet to win the individual state title! In addition to being a state champ, she is also a Level 10 club gymnast with Atlanta North Stars Gymnastics. She has qualified for Nationals every year that she has been eligible, as well as the Nastia Liukin Cup twice. She has been a gymnast for 11 years.
"Everyone on the team looks up to Amber for encouragement and advice," said her coach Rachel LaRoche. "She never fails to make us laugh and helps keep the mood light at practices and competitions that can otherwise get stressful. She has been our strongest and most consistent all-around athlete on the team for the last two years. We are so proud of how far she has excelled in our fairly new gymnastics program."
"Not only is she extremely talented, but she is polite, hardworking, kind, outgoing, and so much more. Our gymnastics team will not be the same without her next year as she is a one-of-a-kind, irreplaceable athlete and person. Despite all of this, Amber would be the last person to brag about herself. She is truly humble, always looks for ways to improve herself and her skills, and puts her teammates first," concluded Coach LaRoche.
"Amber is a such a joy to have at Allatoona, and we are so happy that she was chosen as athlete of the week," said Allatoona Athletic Director Amie Howard. "She is a phenomenal gymnast, and her skills and leadership have been a huge asset to this program that is only a few years old. In addition to being an important part of the gymnastics program, she is also a great student. We are proud of her!"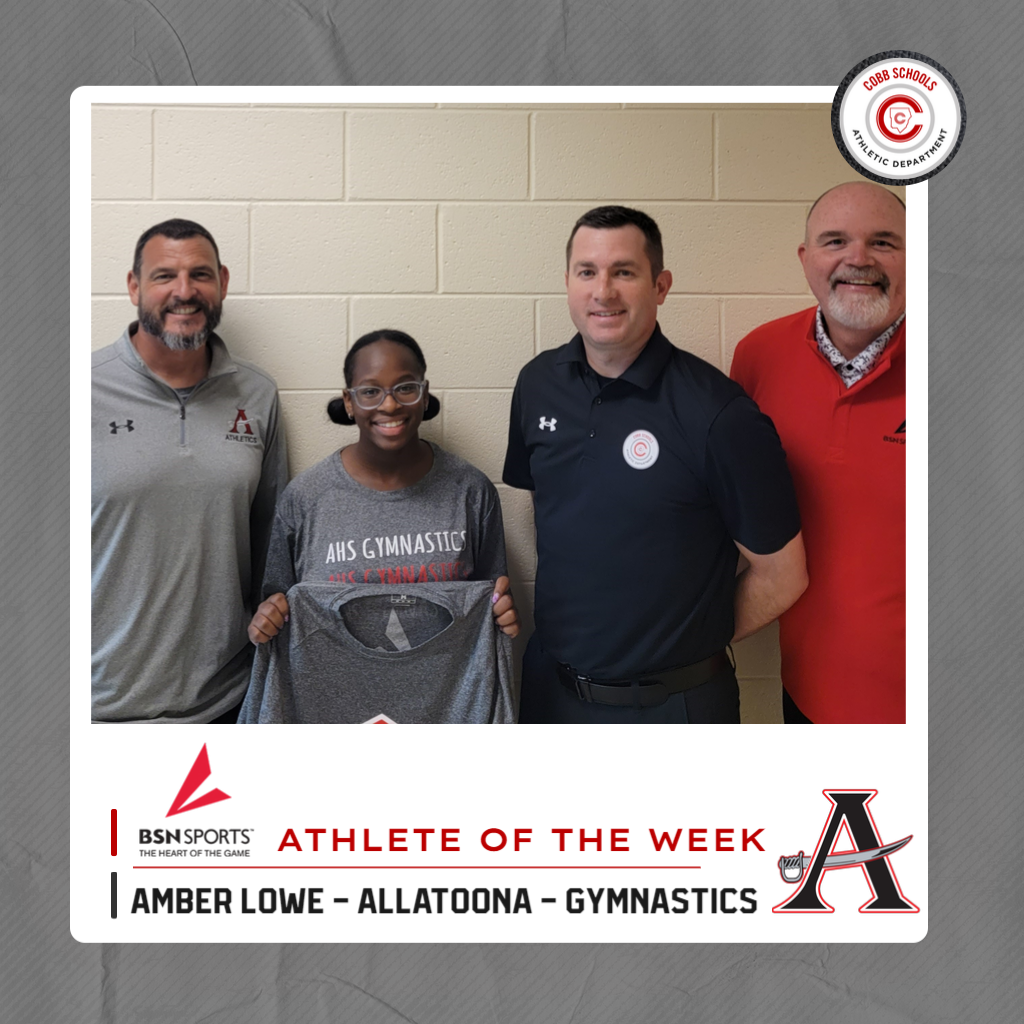 Jason Lim, Harrison, Tennis
The Hoya Boys Tennis team went undefeated in the regular season. Jason is continuing that streak through his own play in the first two rounds of the GHSA state tournament. He has not lost a set throughout the playoffs. He has been the number-one singles player for the team for the last two seasons and is a four-year starter. He has been playing for over 10 years and is ranked in the state (#12) and the Southeast (#88).
"Jason is the team captain and a leader on and off the court," said his coach Jeffrey Meese. "He is well-liked by his peers and his teammates and treats everyone with respect and earns their respect because of that."
"He and his older brother grew up playing tennis together. His older brother Michael was our number-one singles player when Jason was a freshman and sophomore. It was a lot of fun watching them play against each other in practice. They have a great family. Parents have been great supporters of their sons and the tennis program at Harrison. They will have a divided household next year. Michael attends UGA and Jason will be attending Georgia Tech," said Coach Meese with a smile.
"Jason is a great competitor and an outstanding ambassador for student-athletes at Harrison," agreed Athletic Director Wes Ellis. "He is a phenomenal student, sporting a 4.643 GPA and is a member of the Math Team. He is an outstanding student-athlete!"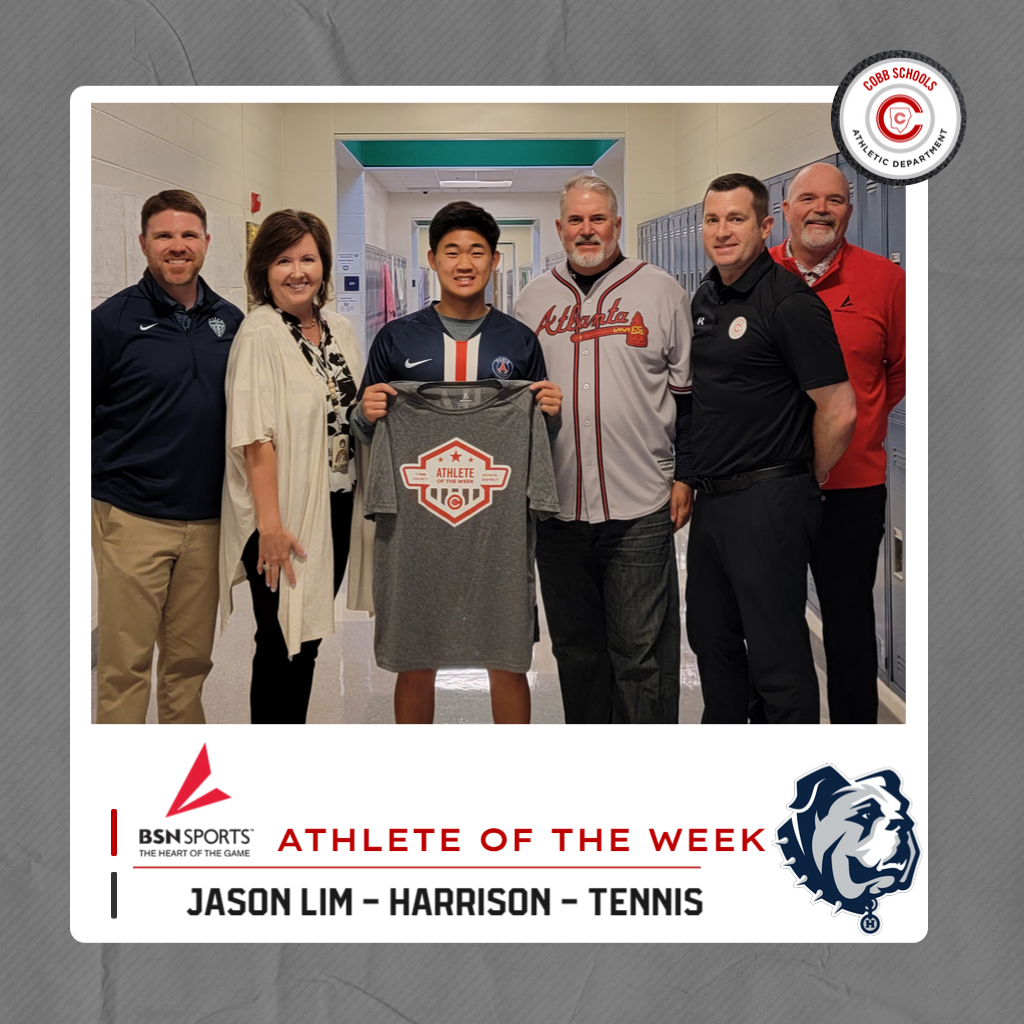 Congratulations Amber and Jason! Great jobs in the classroom and on the mat and court. Good luck to both in you as you move on to the next-level and look to impress there as well. Nice work supporting these exceptional student-athletes, Allatoona and Harrison!