Spartan and Raider Seniors Earn AOW Award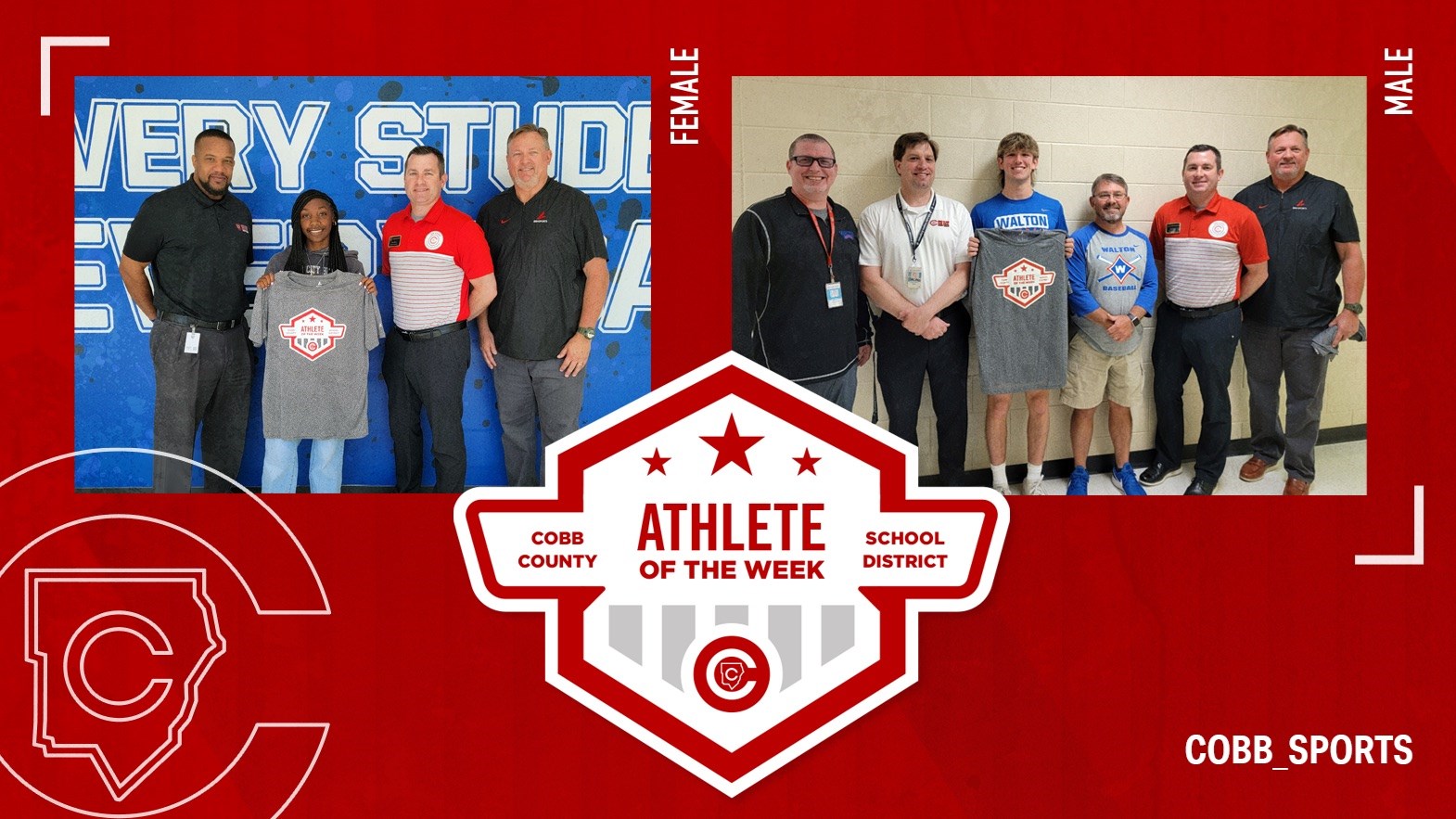 Cobb Schools' Athlete of the Week (AOW) program is a weekly recognition of a male and a female student-athlete that perform at high levels in their sport, in the classroom, and in their school communities. The program is made possible by support from BSN.
This week's winners are seniors from Campbell and Walton.
Maleah Tidwell, Campbell, Track & Field
This is her first year at Campbell, but Maleah has been running track for five years. She recently qualified for Sectionals in four events, and claimed the region championships in Long Jump and Triple Jump! She is also an excellent student with a 3.98 GPA and plans to attend the University of South Carolina. Maleah is a quiet, hard-working leader who is looked up to by all who meet her.
"She doesn't say much, but she is always smiling," said her coach Tyree Newton. "She's tries her best every time she steps on the track. Maleah has made such a positive impact on the team. I look forward to seeing her compete at the next level."
"Not only is she a leader on the Track, but she is also a leader in the classroom," said Campbell Athletic Coordinator Ed Shaner. "She has an amazing influence with her peers. Maleah will be missed because of all the extraordinary things she has accomplished with her time at Campbell High School."
"Maleah has provided a huge boost to Campbell's track team. She is such a pleasant student and person. She is humble and always has a smile on her face, yet she is a fierce competitor in the arena. Campbell is proud to have student-athletes of such caliber and heralds her as a role-model for other student-athletes. Maleah has the gifts to be a high-achieving scholar-athlete at the next level if she chooses, and the sky is the limit for her!" concluded Spartan Athletic Director James Thigpen.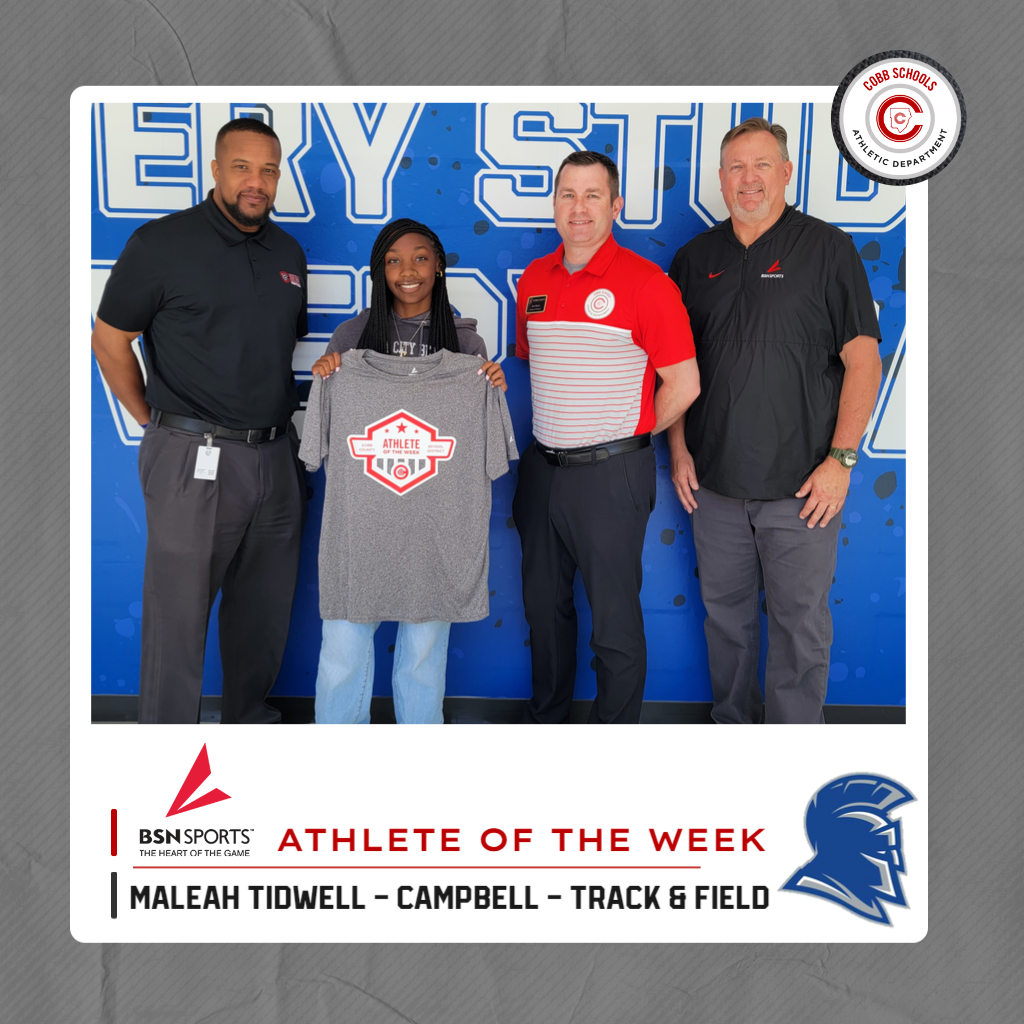 Kyle Chatham, Walton, Baseball
In Round Two of the GHSA 7A state playoffs against Buford, Kyle went 4 for 8 in Walton's double-header sweep of the Wolves. He hit a double, a triple, two RBIs and scored four runs to secure the Raider's advancement to the quarterfinals. A lifelong baseball player, Kyle has been in the Raider program for four years and has been a starter for the last two.
"Kyle is captain of our team and his leadership is great," said head coach Shane Amos about his Athlete of the Week. "He sets the example of play for every game. He is highly respected among the students and is a excellent teammate. He is the Region 5-7A Player of the Year and, in my opinion, he is the best outfielder in the state."
"He is a leader and example of what is possible for student-athletes," agreed Walton AD Chris Williams. "Kyle takes a challenging course load while leading on the baseball field and being a mentor to younger players. He excels in the classroom in AP courses and carries a 4.207 GPA. He is also active in the community, working such events as the Chick fil A Leader Academy Special Needs Carnival. He is viewed with respect by the entire school, students and teachers alike."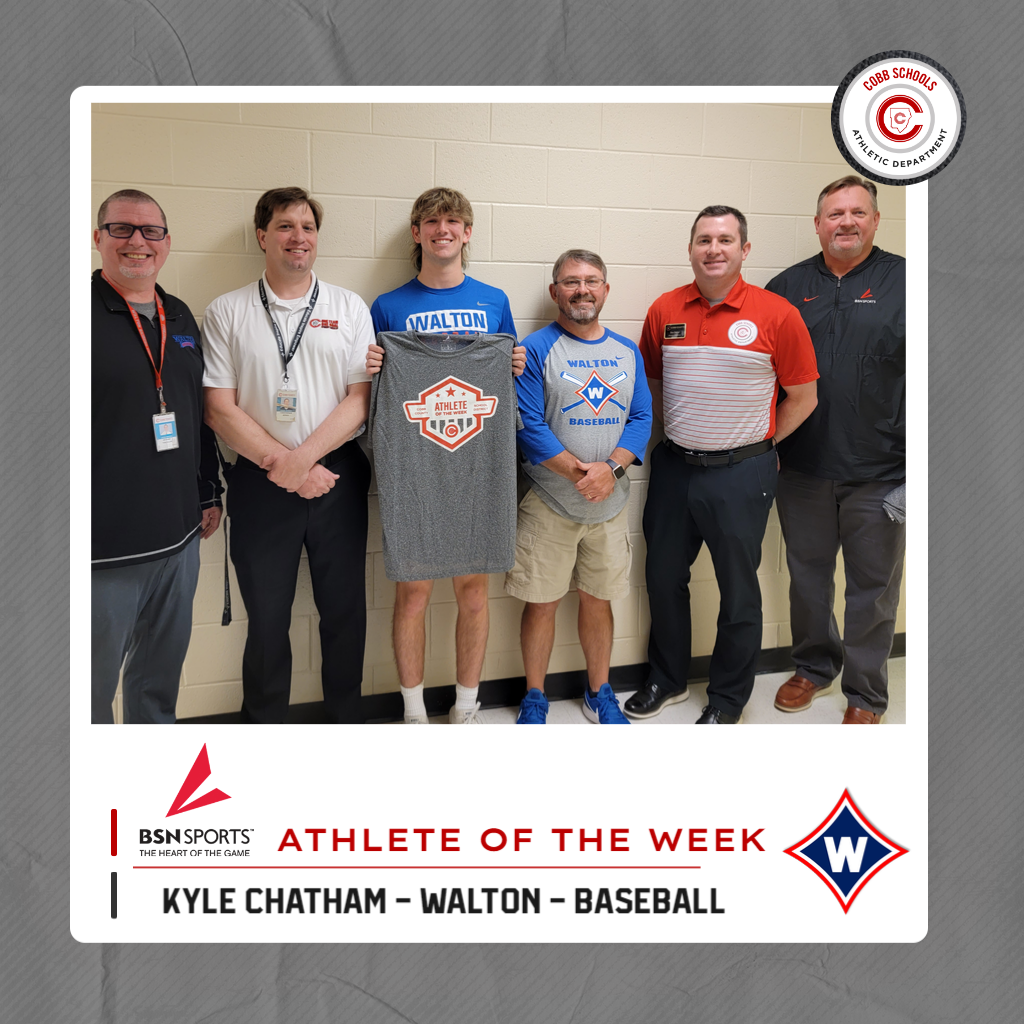 Great jobs, Maleah and Kyle! Your hard work and example are inspiring to those around you. We look forward to watch what both of you will do at the next level and beyond. Well done, Campbell and Walton!