Hawk Golfer and Trojan Soccer Champ Claim AOW Honors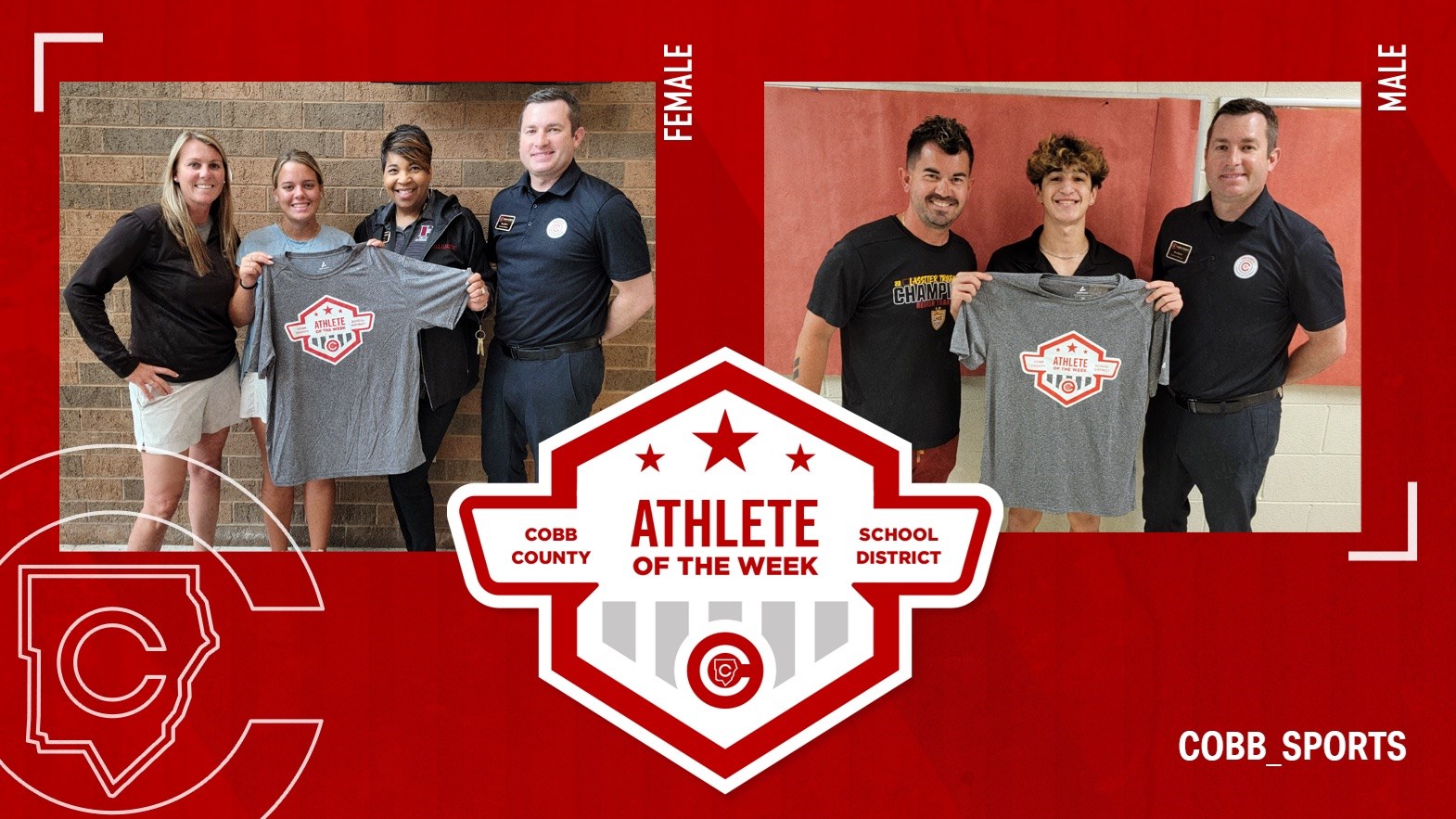 Cobb Schools' Athlete of the Week (AOW) program is a weekly recognition of a male and a female student-athlete that perform at high levels in their sport, in the classroom, and in their school communities. The program is made possible by support from BSN.
This week's winners are juniors from Hillgrove and Lassiter.
EmmaCates Richardson, Hillgrove, Golf
Now in her third year of competitive golf, EmmaCates finished 4th overall in the Cobb County tournament and 1st overall in the Area Tournament! She will now play with her teammates in the 7A state championship tournament on May 22-23 at Sunset Golf and Country Club in Moultrie, GA.
"EmmaCates is a great golfer and a hard worker in and out of the classroom," said her coach Laura Voyles. "She is receiving offers from various colleges to continue her athletic and academic career. She juggles academics, golf and she is a nanny for a mother in the community. She also helps out with junior golf camps at dogwood in the summers. EC is a great leader and helps the younger golfers on the team. She is a role model inside and outside of the building."
"She works hard in the classroom and challenges herself by taking college courses," agreed Hillgrove Athletic Director Jonathan Brown. "After the school day, EmmaCates transforms to her love of golf. She works daily to be the best golfer she can and works on the fine details of her game. She is a great young lady that is easy going and fun to be around. She is a great HAWK and we are proud to watch her SOAR!"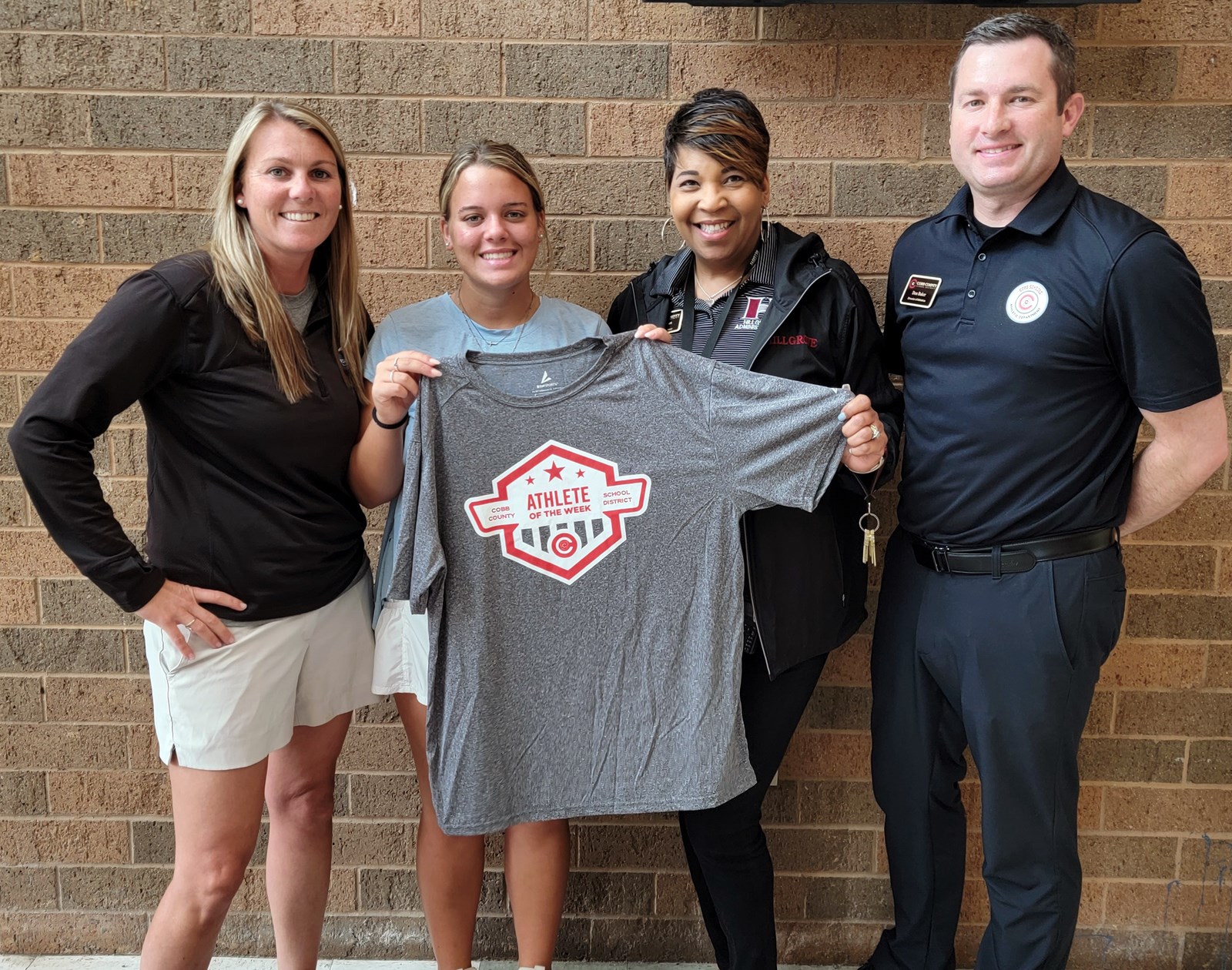 Tyler Aromin, Lassiter, Soccer
In the 6A state championship game against River Ridge, Tyler scored two goals including the game winner. He worked extremely hard in the midfield, played as a center forward and helped secure the win by playing as a center back. He was a major factor all season for the Trojans and also scored the game-winning goal in the Sweet 16 game against Rome.
"Tyler has been instrumental in our success the last three years," said his coach David Penny. "He is a three-year starter and has raised the level of expectation for those around him. He has been playing since he was three years-old and he also plays club soccer for Concorde Fire ECNL."
"He sets very high standards for himself and his teammates and pushes himself and his team to be at their best. Tyler is a good student, taking AP and Honors level classes while balancing his soccer schedule. He is competitive, intense, talented, and driven. He has contributed significantly in playoff moments two years in a row. I'm really proud of him and we are lucky to have him in our program," continued Coach Penny about his Athlete of the Week.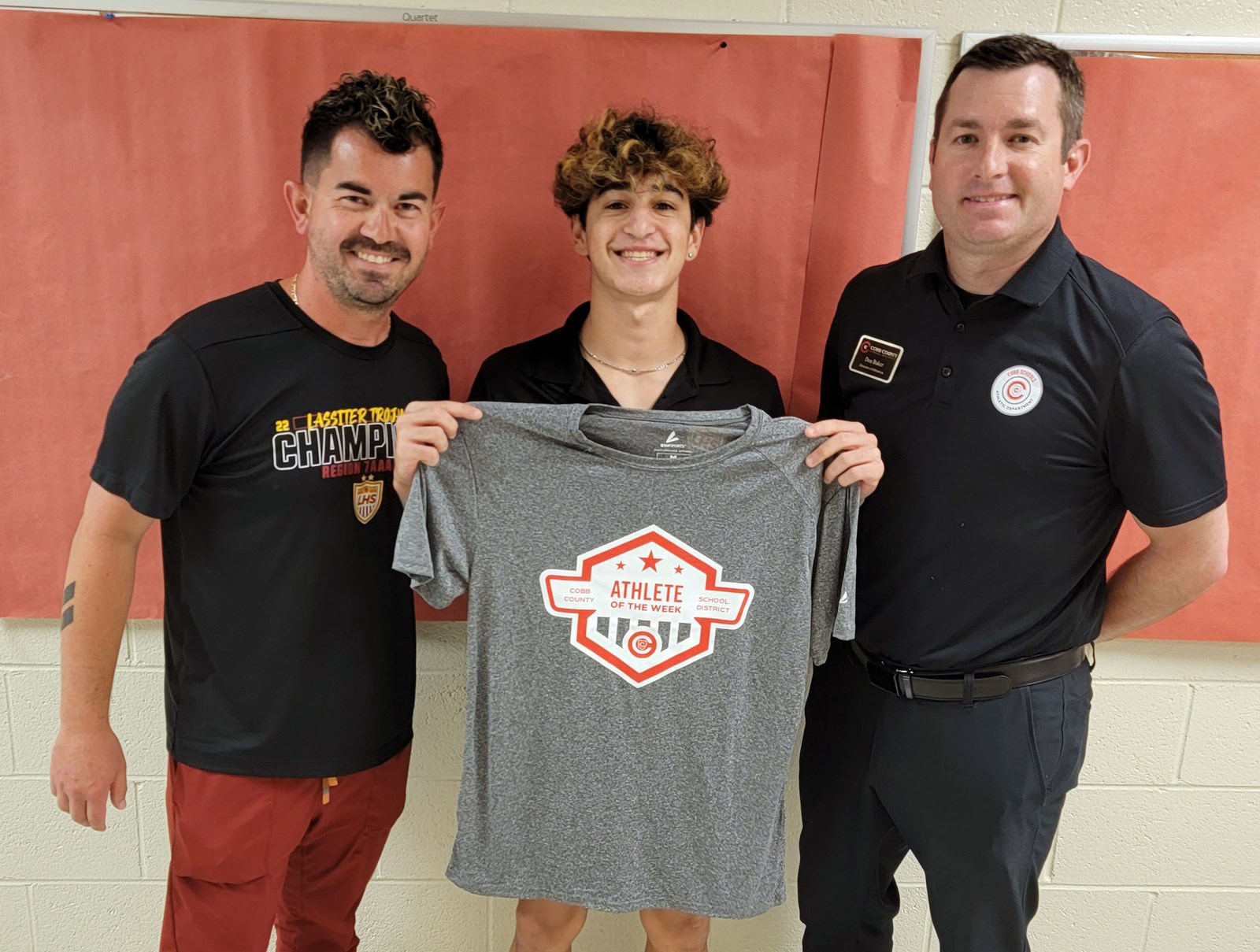 Congratulations EmmaCates and Tyler! Good luck in the state tournament, EC! Great job on back-to-back state titles, Tyler and Coach Penny! We look forward to seeing both of you back on the links and the pitch next year...