Buc Volleyball Player and Cardinal Runner Win AOW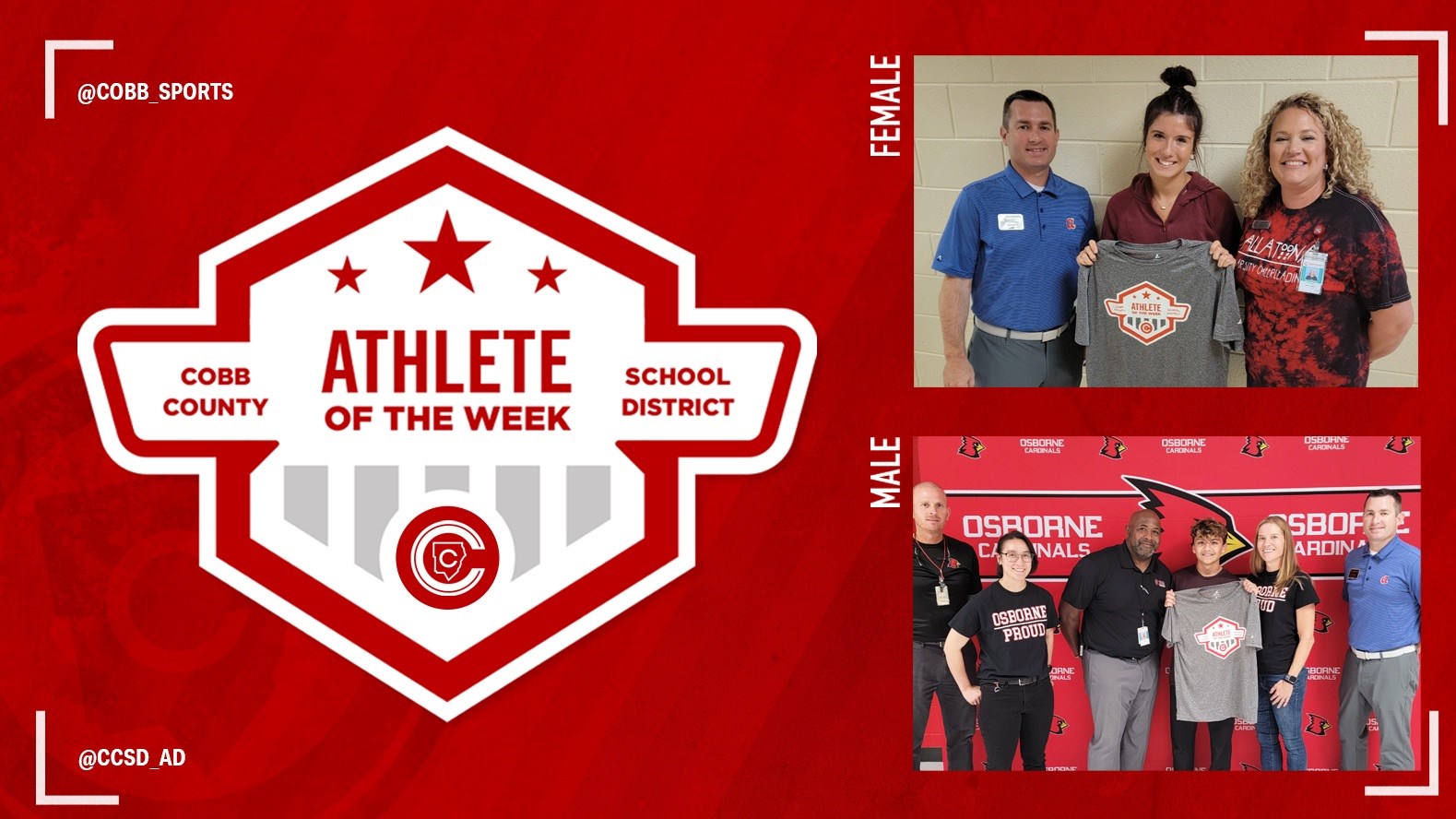 Cobb Schools' Athlete of the Week (AOW) program is a weekly recognition of a male and a female student-athlete that perform at high levels in their sport, in the classroom, and in their school communities. The program is made possible by support from BSN Sports.
This week's winners are a senior volleyball player from Allatoona and a senior long-distance runner from Osborne.
Addison McLarty, Allatoona, Volleyball
A senior and a four-year starter, Addison just reached a career milestone of 1000 kills and leads the team this season in kills. She has been a team captain for the last two seasons and has been playing volleyball since the fifth grade. In addition to her skill at scoring points on the court, she is a selfless teammate and a member of Allatoona's Athletic Leadership Team.
"She does a great job keeping the culture of our team and is a great student leader," said her coach Joseph Soley. "Her teammates and classmates absolutely love her. Addison has been an integral part of our team and is a great asset overall."
"Addison is awesome!" concluded Coach Soley proudly. "She is a force to be reckoned with on the court."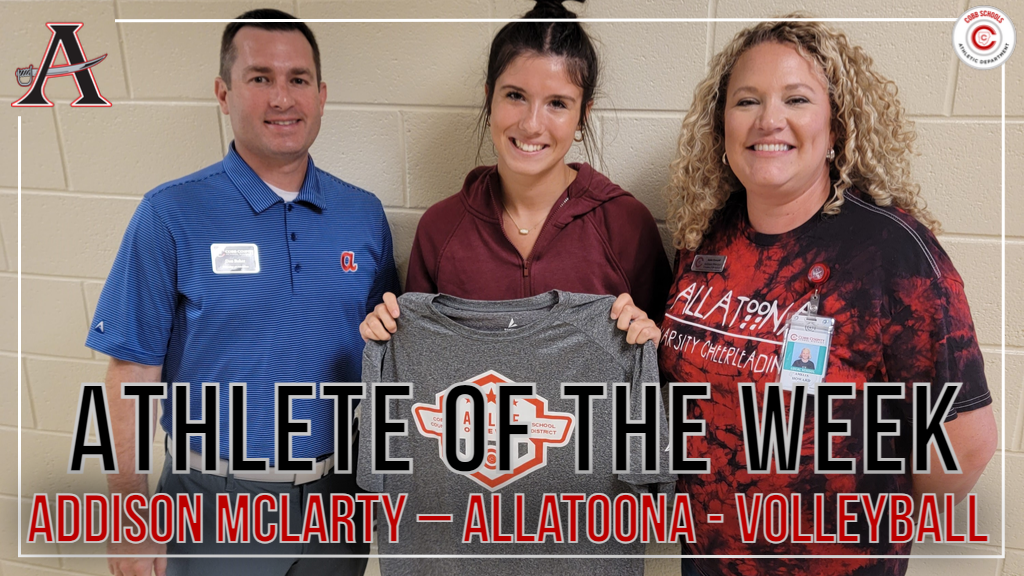 Jonah Gomez, Osborne, Cross Country
Not only did Jonah help to set up the cross country course at Osborne, he ran a personal best (PR) and set the course record during the race (19:18). He also helped the rest of the team learn the course the day before.
"Jonah is junior and has been with the team for two years," said his coach Stephanie Keyser. "Since starting summer practices in June, he has not missed a single one. Each week he consistently beats his best times, and this week he PRed once again at 19:05."
"He is the male team captain, leads practices, assists in setting up the home meets, guides the team through workouts, and serves as a positive role model for new and developing runners. He is incredibly hardworking and a dedicated member of the cross country team at Osborne," boasted Coach Keyser.
"Jonah leads well and is very consistent," agreed Cardinal Athletic Director Ron Boggs. "He is a kid that leads others towards our mission of developing gritty, humble leaders."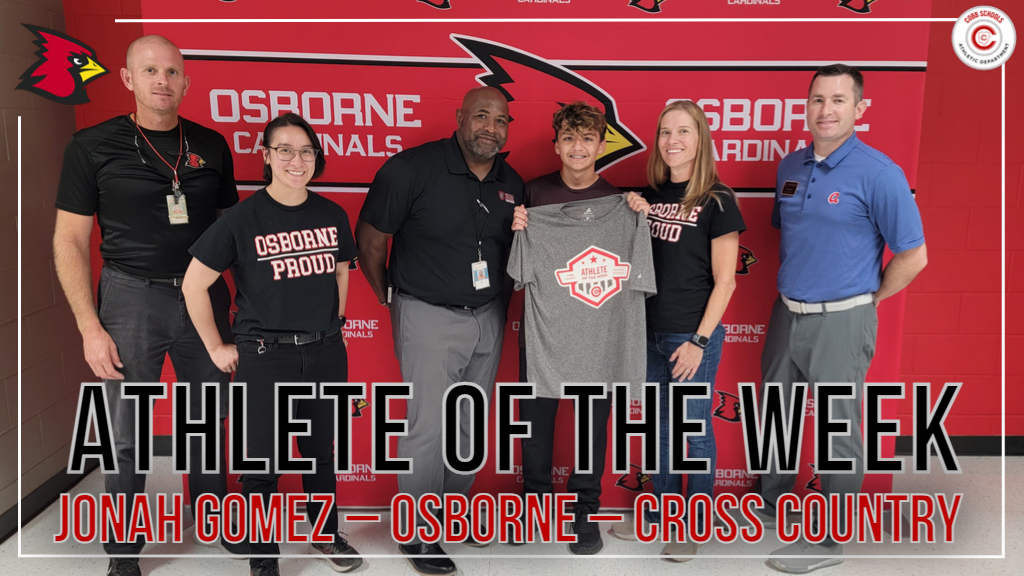 Great job, Addison and Jonah! Keep up the outstanding work. Thanks to Allatoona and Osborne for making it possible for these exceptional student-athletes to shine!