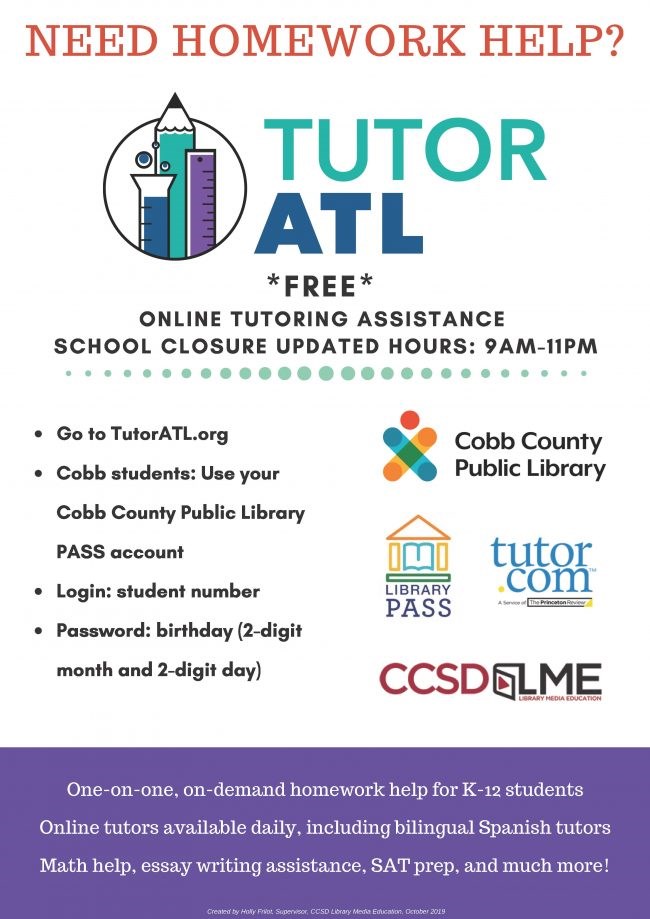 Need Homework Help?
Tutor ATL Free online tutoring assistance
School Closure Updated 9 am-11 pm.
Go to TutorATL.org
Cobb Students: Use your Cobb County Public Library PASS account
Login: student number
Password: birthday ( 2- digit, month, and 2-digit day)
One-on-one demand homework help for K-12 students
Online tutors available daily, including bilingual Spanish tutors Math help, essay writing assistance, SAT prep, and much more!