Hoyas and Falcons Give Fans an Exciting, Down-to-the-Wire Title Match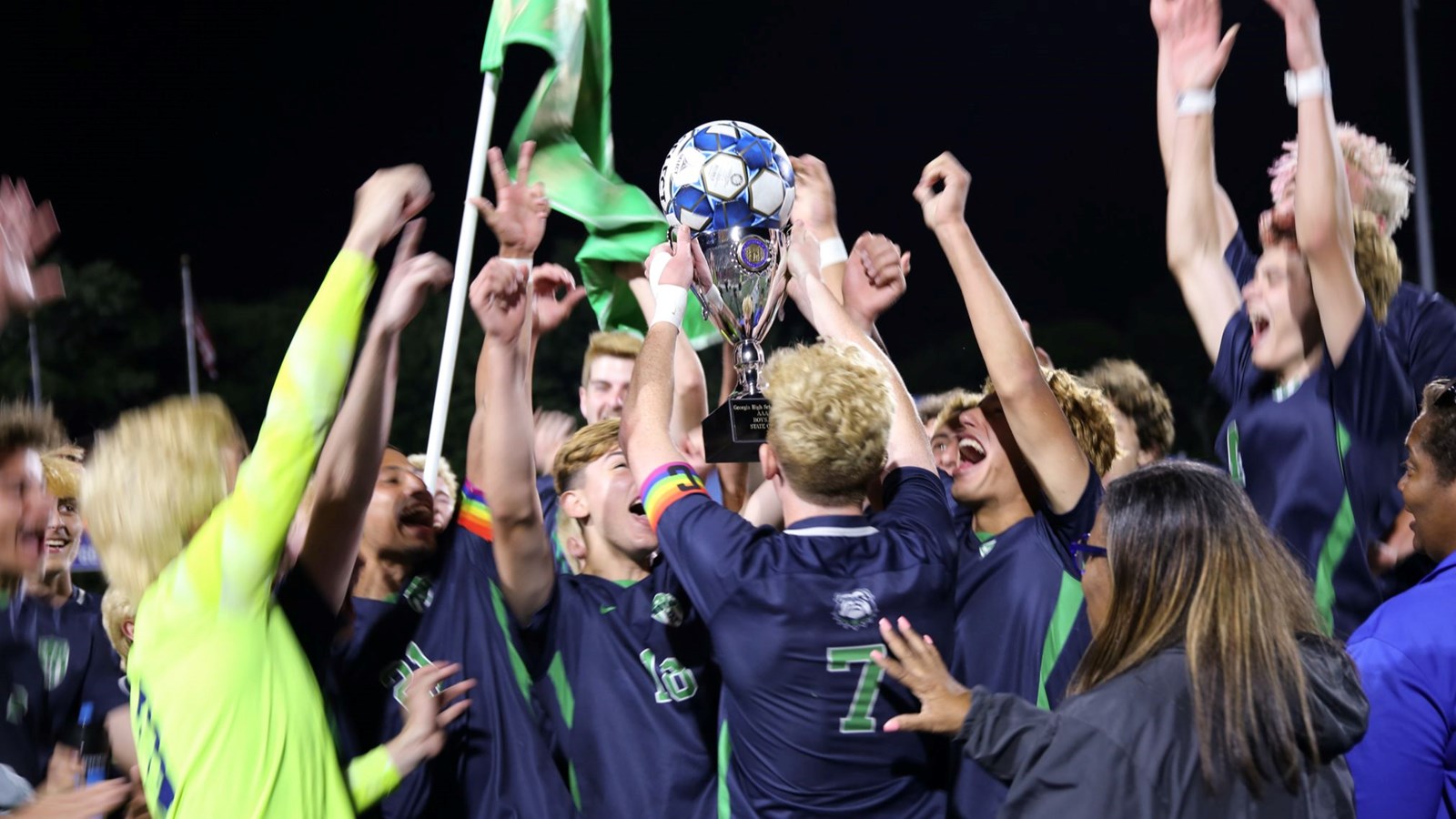 It was a historic year for soccer in Cobb County. More than half of the teams in the District made the postseason: nine boys teams and nine girls teams. Seven teams advanced to the Final Four, and four teams made a Finals appearance. Of those four, three championships were earned: Lassiter boys and girls were crowned the 6A champs, and Harrison won the 7A state title.
In an unprecedented playoff bracket in 7A, all four teams in the Final Four were a part of Cobb School District. Campbell, Harrison, Hillgrove, and Pebblebrook met in an epic Final Four round that guaranteed the 7A title would belong to Cobb. The winners of those semifinal games on April 29—Pebblebrook beat Hillgrove, 2-1, and Harrison bested Campbell, 3-2—met last Friday, May 6, for the final 7A soccer match of the year on McEachern's pitch at Walter Cantrell Stadium.
Harrison was perfect all season, bring an untarnished 22-0 record into the title match. Pebblebrook was on a roll, too, boasting a 6-game win streak and 19-2-1 record.
The Hoyas had eliminated Lowndes (11-1) and Dunwoody (5-0) easily in the first and second rounds, and then traveled to Lambert where they beat the Longhorns, 3-2. In their Final Four match at home, Harrison ended Campbell's impressive season with another 3-2 win.
The Falcons had a more nerve-wracking path to the finals, beating all of their postseason opponents by a single goal. They hosted South Gwinnett (2-1) and Peachtree Ridge (1-0, 6-5 PKs) in the initial rounds, and then traveled to Roswell (1-0) for their Elite 8 match, before coming back home for their semifinal win over Hillgrove (2-1).
The anticipation of the week leading up to the Final was intense as both schools found heightened interest in soccer. Both brought a huge student section with them to McEachern, as well as thousands of fans. Cantrell Stadium was the place to be as kickoff approached.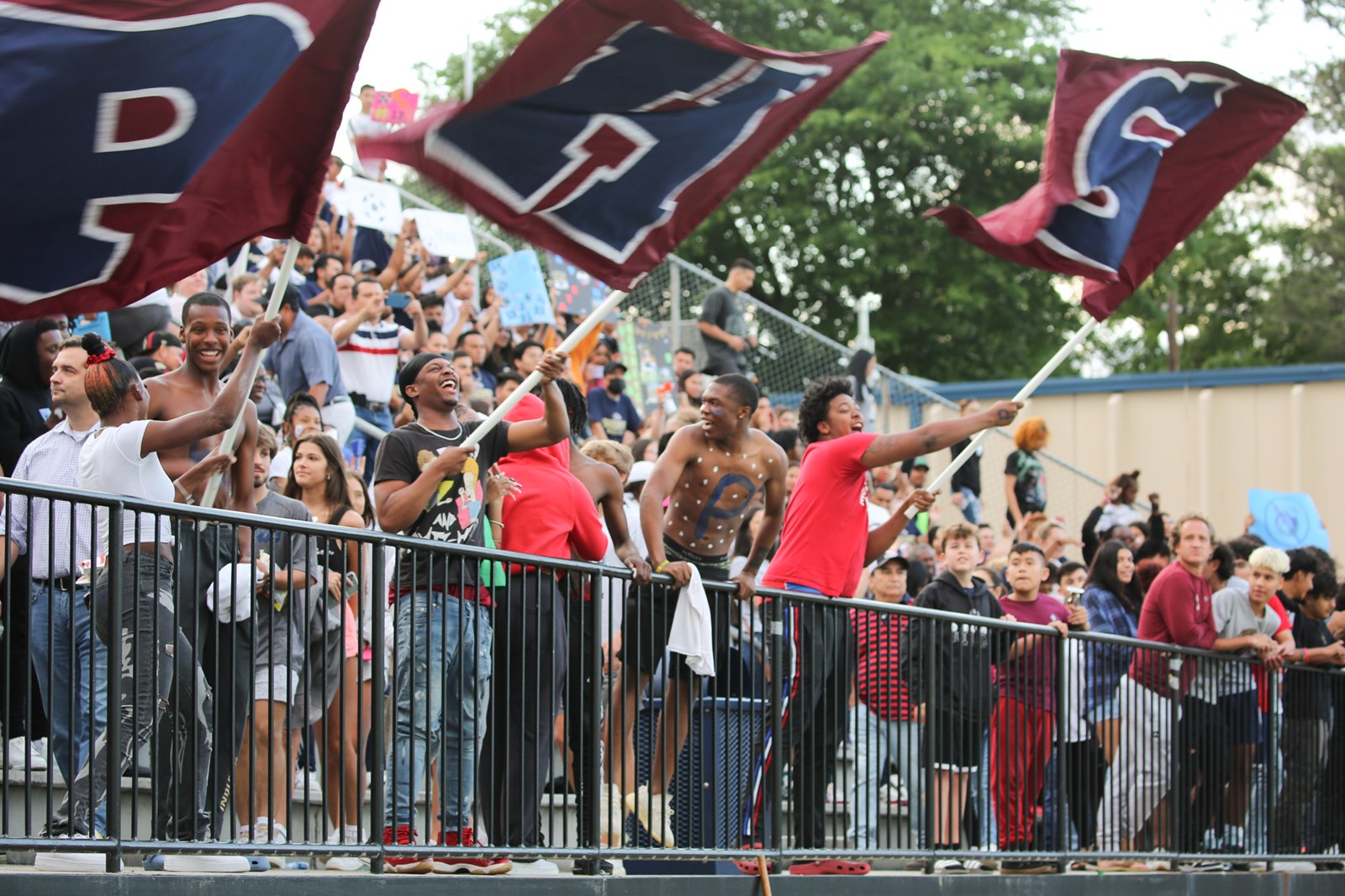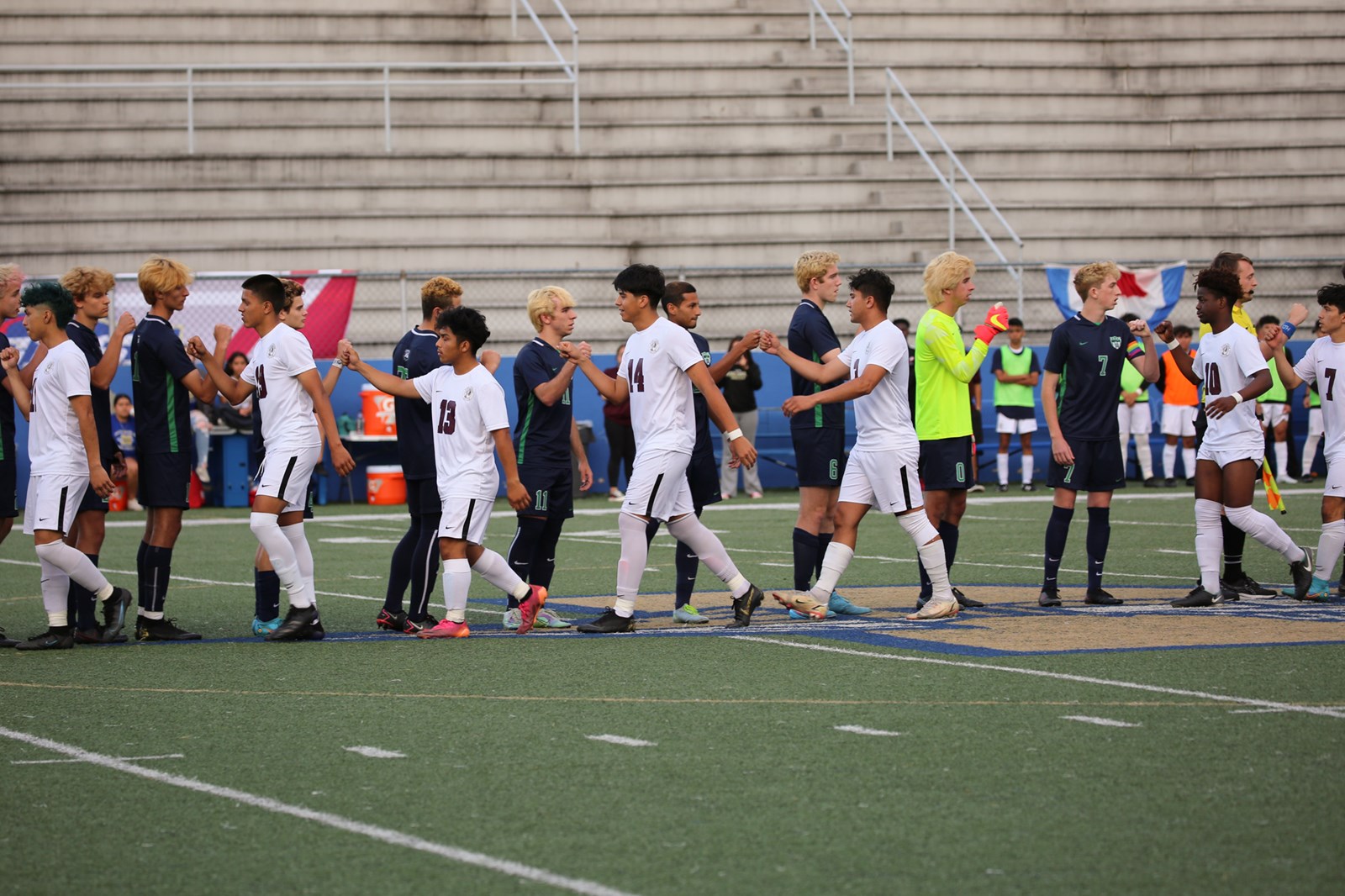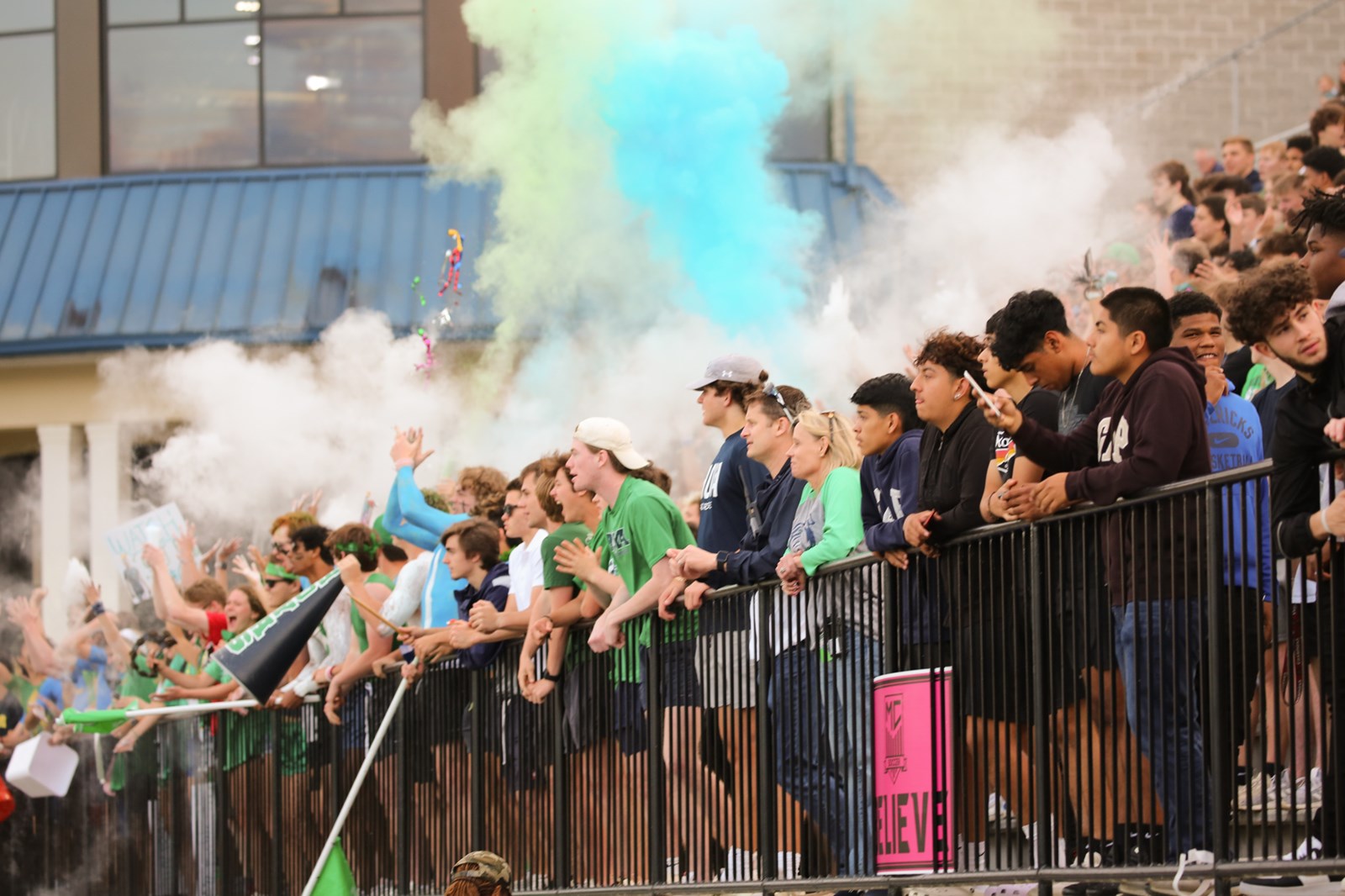 The first half action did not disappoint. Players were sprinting and fighting for the ball, and both offenses were having trouble with a stingy and focused defense. The first goal of the game came with 2:33 left in the first half to put the Hoyas in the lead, 1-0.
Pebblebrook waited to answer until midway through the second half to even the score at 1-1, which brought the fans to their feet and renewed their excitement. The score remained tied until the end of regulation. The first overtime period produced no goals, and a second was required. Four minutes into the second OT period, A.J. Daniels put the ball into the net to retake the Hoya lead, 2-1.
The Falcons fought for the remaining 6 minutes of double-overtime, but couldn't find a response to force a penalty-kick round. Harrison took the win and the championship much to the delight of Hoya Nation.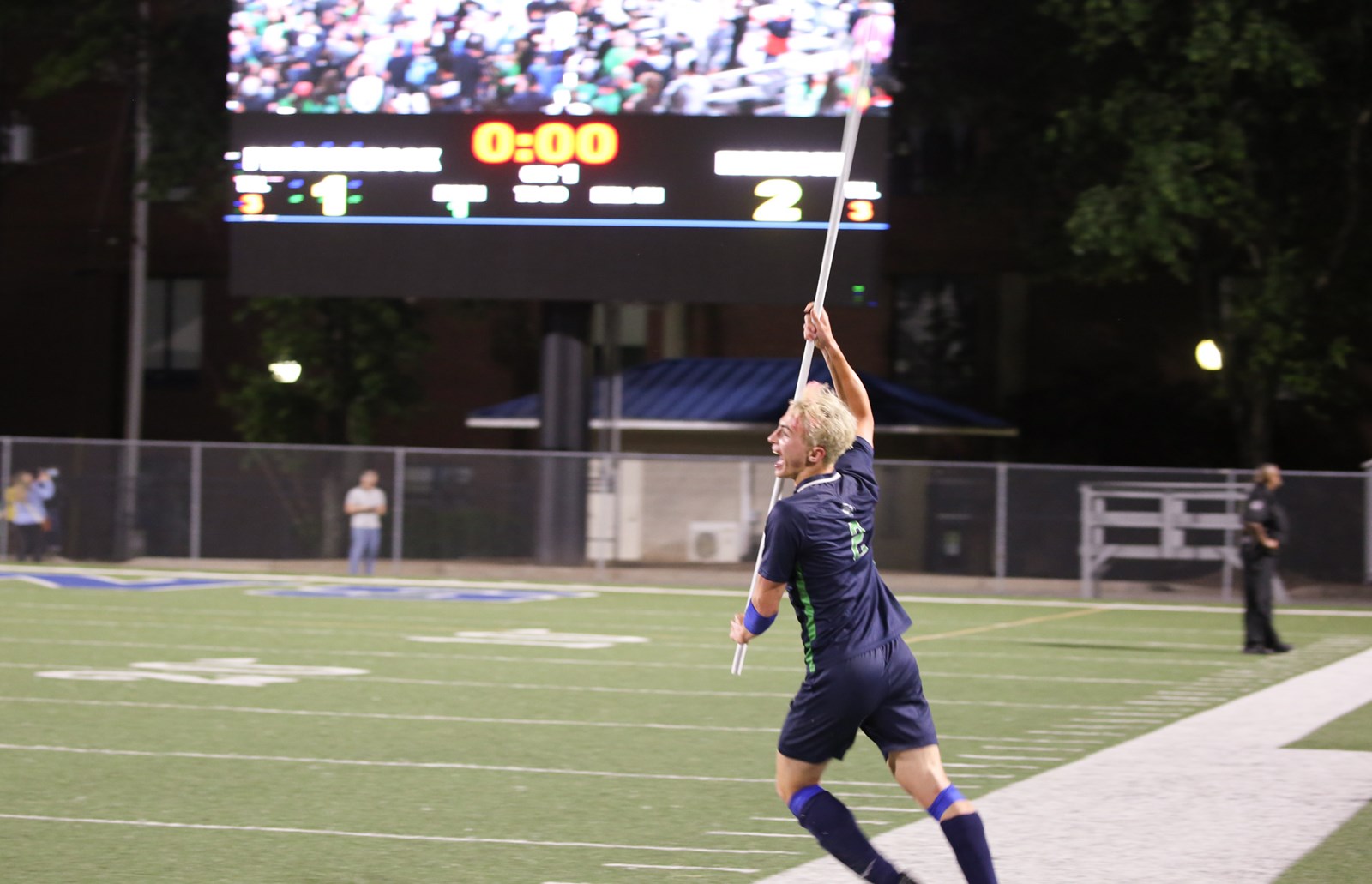 "I must give a shout out to Hoya Nation," said Harrison head coach Jonathan Gross. "The support for us throughout the playoff run from our fans was awesome and continually pushed us to play even harder! This season has been filled with a number of incredible moments that are unforgettable. Finishing off an undefeated season by winning the state championship in overtime was amazing."
"The boys on this team loved to play together," Coach Gross continued, "and looked out for each other on and off the field. They formed a really special bond that was a major component of our success. At practice and games, the players always attempted to bring their best and worked incredibly hard."
"We had a great season," said Pebblebrook head coach Anton Banfield. "I am extremely proud of these young men. They worked hard all season and stuck to our 'one game at a time' philosophy. We ended the season on the championship stage, which is nothing to hang our heads about."
"It was an incredible game and atmosphere," Coach Banfield said about his final game of the season. "The energy in Cantrell Stadium was amazing, fans from both teams showing support and creating a fun, competitive atmosphere. Having two Cobb schools in the championship is a big win, and a testament to the growth of soccer in Cobb County. We hope to be back here again next year with a different result."
Anyone in attendance would agree with Coach Banfield about the level of competition brought by both teams to this final game. Players were giving everything they had to win, but moments of care and compassion also abounded. Players from each side helped fallen teammates and opponents as the game wore on and bodies became exhausted. It was a shining moment for sportsmanship as even the Pebblebrook fans and players congratulated the victors for a job well-done.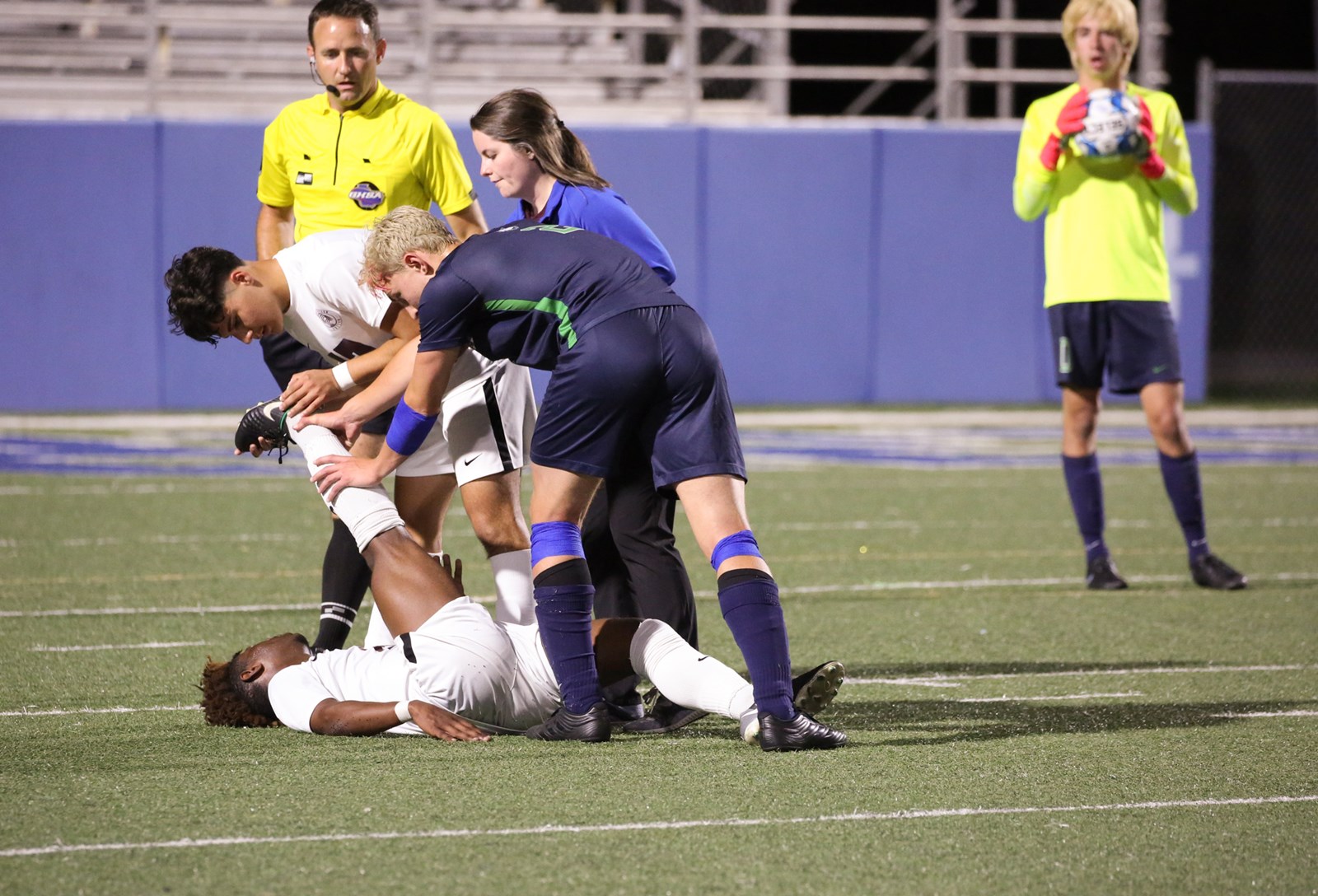 "Coach Banfield has built an incredible program at Pebblebrook," said Coach Gross with deep admiration. "It is becoming routine for them to win region championships and compete in state championship games. Everyone was able to see the talent and heart that their players put into the game. It is only a matter of time before they will lift a state championship trophy."
Congratulations to Harrison for their first 7A championship and to Pebblebrook for an incredible runner-up performance. You both proved that you were the best teams in the state and deserved to be playing for a championship. Well done!