Pebblebrook and Campbell State Champ Runners Win Final AOW for 2021-22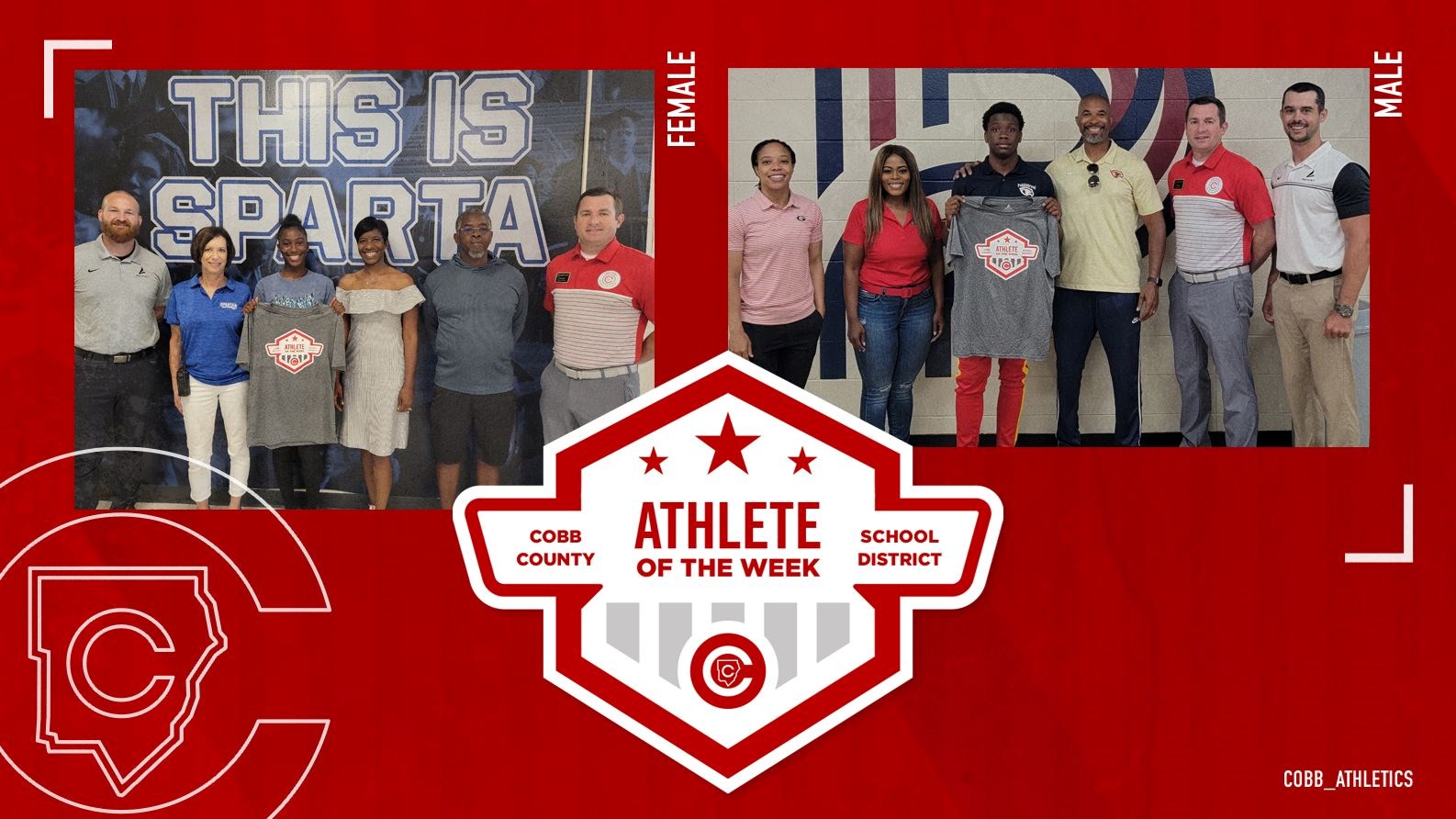 Cobb Schools' Athlete of the Week program is a weekly recognition of a male and a female student-athlete that perform at high levels in their sport, in the classroom, and in their school communities. The program is made possible by support from BSN.
This week's winners are two state champion track and field athletes from Pebblebrook and Campbell:
Dwight Phillips, Track, Pebblebrook
A two-time winner of the Athlete of the Week, Dwight became the 7A state champion in the 100m at the recent GHSA state championships with a time of 10.43! Son of an Olympic Gold medalist, Dwight, Jr. is picking up right where his father left off and extending the Phillips family legacy.
Only a sophomore, Dwight has much left to accomplish as he looks ahead to two more years of high school competition.
"Dwight is a phenomenal student-athlete!" said Pebblebrook Athletic Director Brittny Jones. "His positive energy and hard work, on and off the playing field, sets a fine example for all of our students at Pebblebrook. I am super proud of him, and looking forward to seeing him continue to shine in the next couple of years."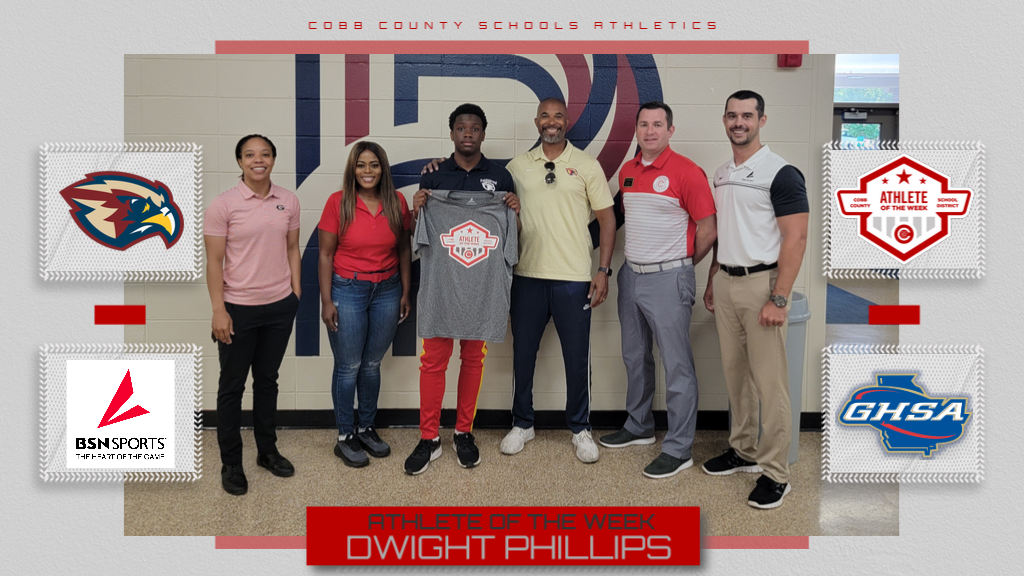 Zionn Rice, Track, Campbell
Zionn won two individual 7A state championships at the GHSA state championships. She scored her second back-to-back championship in the 100-meter hurdles with a time of 13.95. She was also crowned as state champion in the 300-meter hurdles with a time of 43.40.
"One of the components of an athlete is their commitment to excellence," said her coach Beverly Harris. "Zionn exhibits a high degree of commitment to her role as a phenomenal athlete. In addition, she has confidence, a positive mindset, and is self-motivated. She brings a high energy level to the Campbell track team and has raised her teammates to higher expectations!"
"Zionn is a special athlete," agreed Campbell Athletic Director Jeff Hutson. "Her commitment and effort are exactly what we preach at Campbell High School. She embodies the spirit of a Spartan, and Campbell is a better place because of Zionn."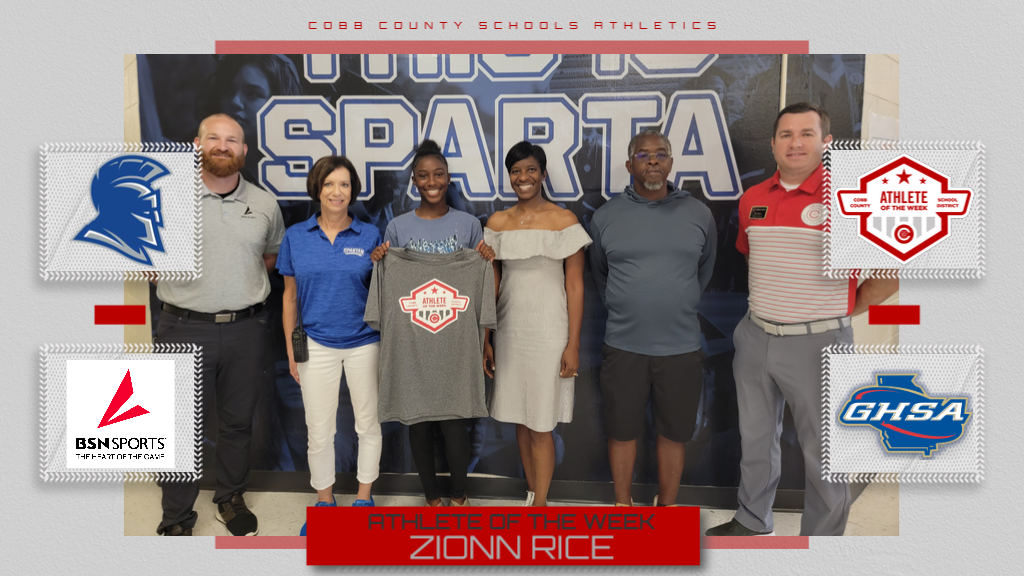 Congratulations to Dwight and Zionn for winning this school year's final Athlete of the Week awards! Good luck to both of you as you continue training and moving forward and contribute to more success at Pebblebrook and Campbell. It's been a great year for athletics at Cobb Schools!