Different Types of Shooters from Kennesaw and Wheeler Claim AOW Award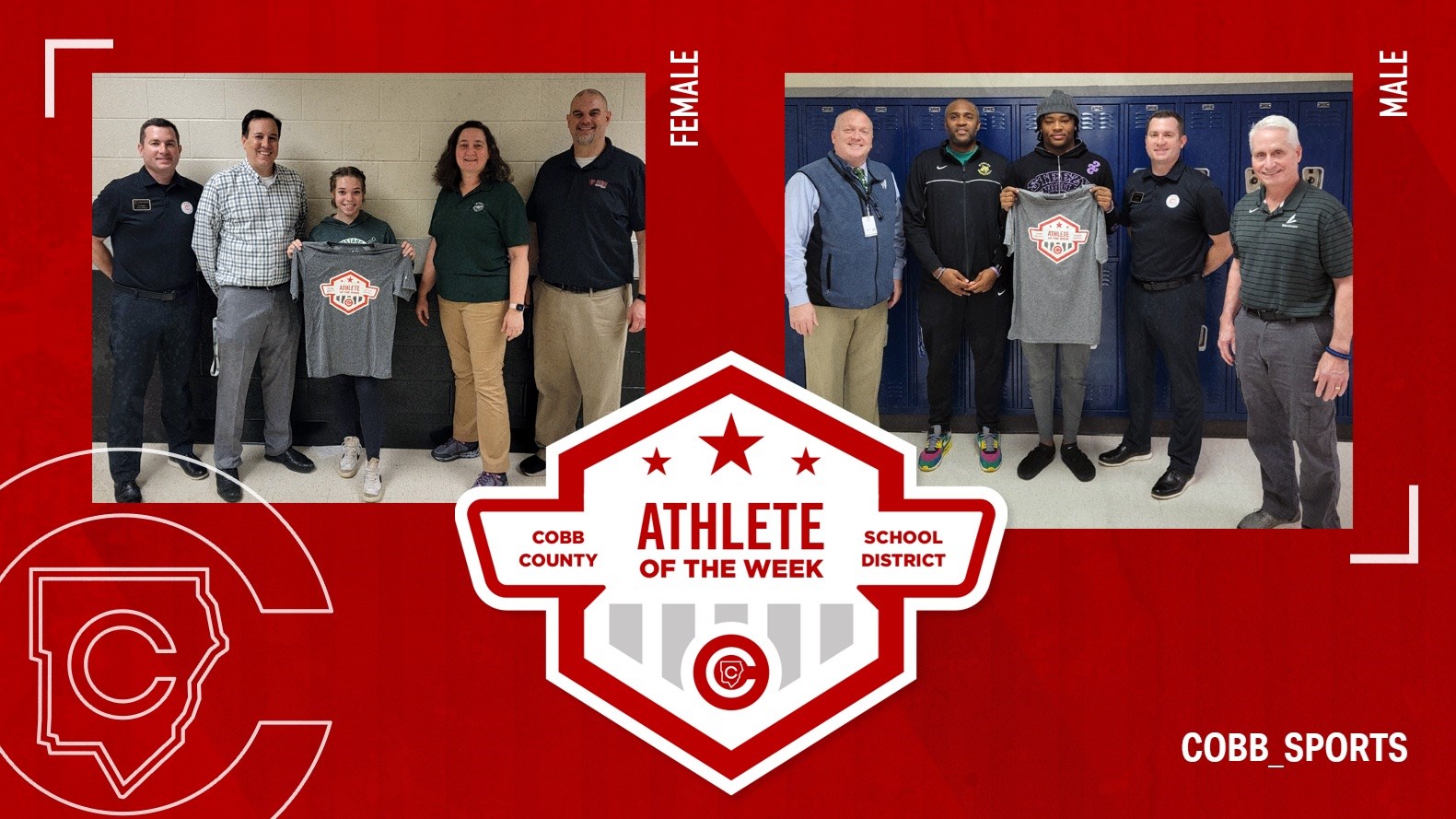 Cobb Schools' Athlete of the Week (AOW) program is a weekly recognition of a male and a female student-athlete that perform at high levels in their sport, in the classroom, and in their school communities. The program is made possible by support from BSN.
This week's winners are from Kennesaw Mountain and Wheeler:
Julia Oubre, Rifle Team, Kennesaw Mountain
Senior shooter and leader on Kennesaw's Rifle team, Julia shot a 296 in a recent contest with Sprayberry. Not only is this her career high score and a school record, it would have won the individual state title last year. She is a spirited member of the team and self-driven to succeed and perfect her craft. She has been to state, national, and Junior Olympic competitions and has branched out into the small bore rifle division with an eye toward moving to the college level.
The Riflery regular season runs from October to March, which makes it one of the longest. It requires an intense level of focus and the ability to isolate the shot in the moment from every other shot. The level of mental discipline to shoot a 296 is impressive and rare. Julia earned her Junior Distinguished badge through the Civilian Marksmanship program last summer and holds badge number 1637, meaning only 1636 have earned that badge before her in the history of the program.
"Julia is the longest standing member of our team," said her coaches Eden Hunt and Emerson Palame. "She is in charge of tracking stats for our weekly score reports and helping new marksmen with basic positioning and strategies from an experienced marksman's point of view. She is always ready and willing to help and encourage shooters of all skill levels. She enjoys being a mentor to younger marksmen on the range. Her dedication to excellence on the range and in the classroom inspires her teammates to continuously improve."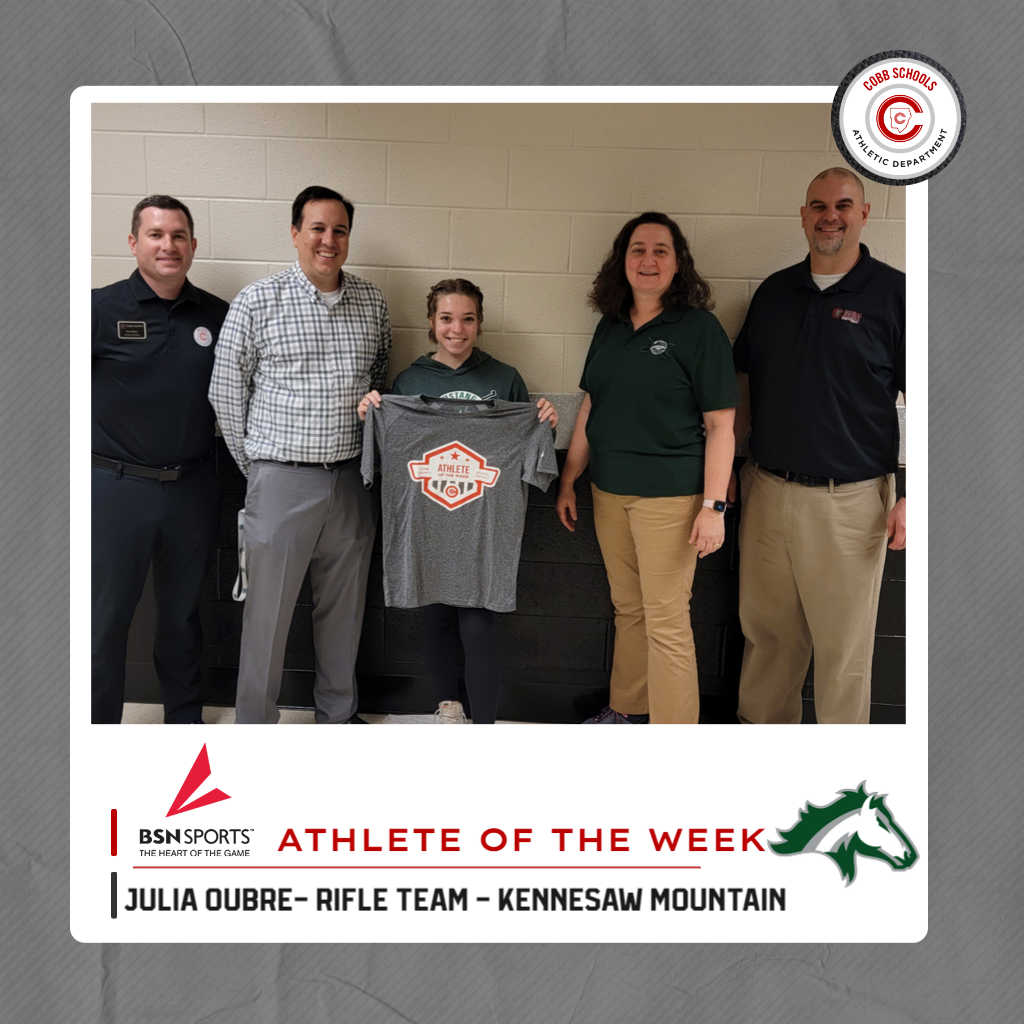 Isaiah Collier, Basketball, Wheeler
In a 75-65 victory over Grovetown, Isaiah scored his 1000th career point. Wheeler Boys are currently ranked #1 in the state and #7 in the nation. On this team stacked with serious talent, Isaiah has been a standout for the last few seasons. As a top-5 college prospect in the country, he has also garnered a lot of attention from nearly every D1 university. He recently signed his National Letter of Intent to play ball for the University of Southern California.
"Isaiah is an outstanding basketball player," said Wheeler Athletic Director Brittny Jones. "While he is well-known and recognized across the nation for this, he is also a phenomenal student. He leads by example on and off the basketball court."
"He is also involved in a variety of clubs/organizations and is an active student at WHS! He currently holds a 3.4 GPA, and competes just as much in the classroom as he does on the court. We are proud of all that Isaiah has accomplished so far, and we look forward to following his career after he graduates from Wheeler," concluded AD Jones.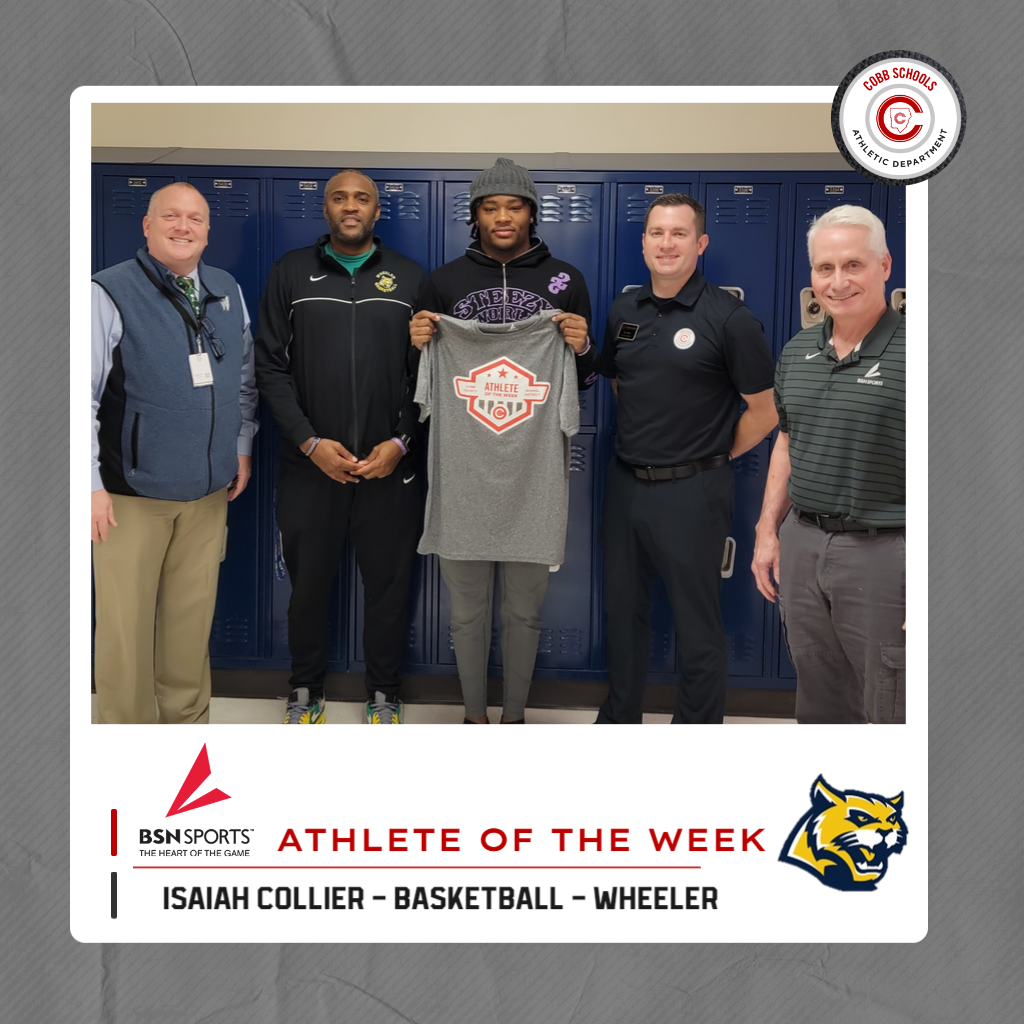 Excellent jobs, Julia and Isaiah! Your dedication to your sport and to your studies is commendable and a great example to your peers and the underclassmen around you. Way to go also, Kennesaw and Wheeler. Thank you for providing the environments and the tools necessary for these stellar student-athletes to excel.