Wheeler Student-Athletes Sign On for Next-Level Competition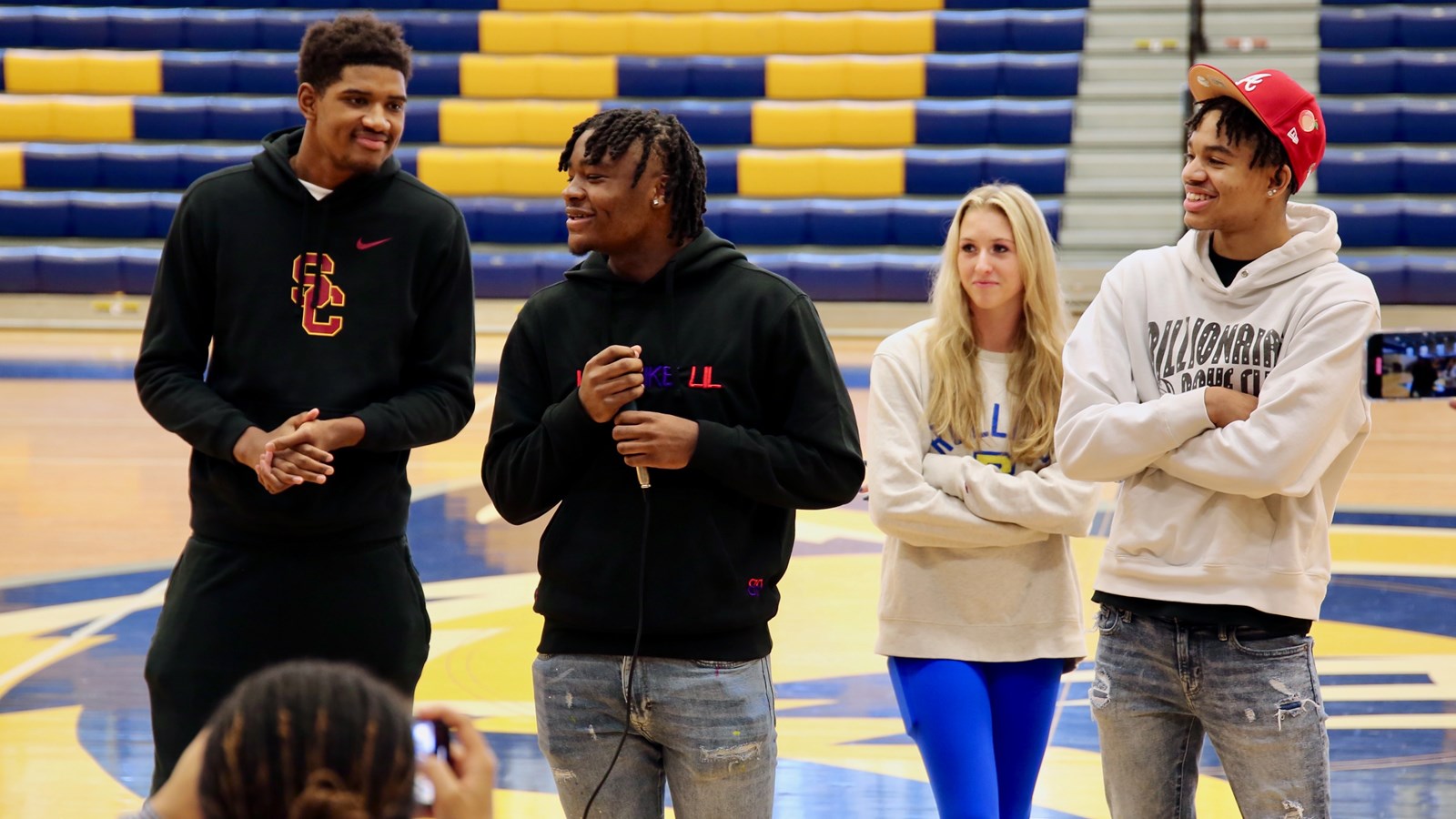 Four of Wheeler's standout student-athletes made their official commitments to continue both their academic and sport careers in a packed ceremony at Wildcat Arena. Lauren Mehos signed her letter of intent (LOI) to play soccer at Rollins College, and Jelani Hamilton, Arrinten Page, and Isaiah Collier signed their LOIs to play at Iowa State and University of Southern Cal.
Collier kept his commitment secret until minutes before signing his LOI. As the top-recruited point guard in the nation, he had offers from nearly every Division 1 program. He had narrowed his focus to four schools—Cincinnati, UCLA, Michigan, and USC—and in a live-streamed announcement with ESPN's Paul Biancardi, he made his final decision known that he would be playing his college ball at USC.
"It felt like home," Collier said. "My mom is from there and I have family out there. It was the best fit for me. Wheeler and Coach Thompson have prepared me and challenged me to be my best, to become a man. It was all about family here and it's all about family at USC."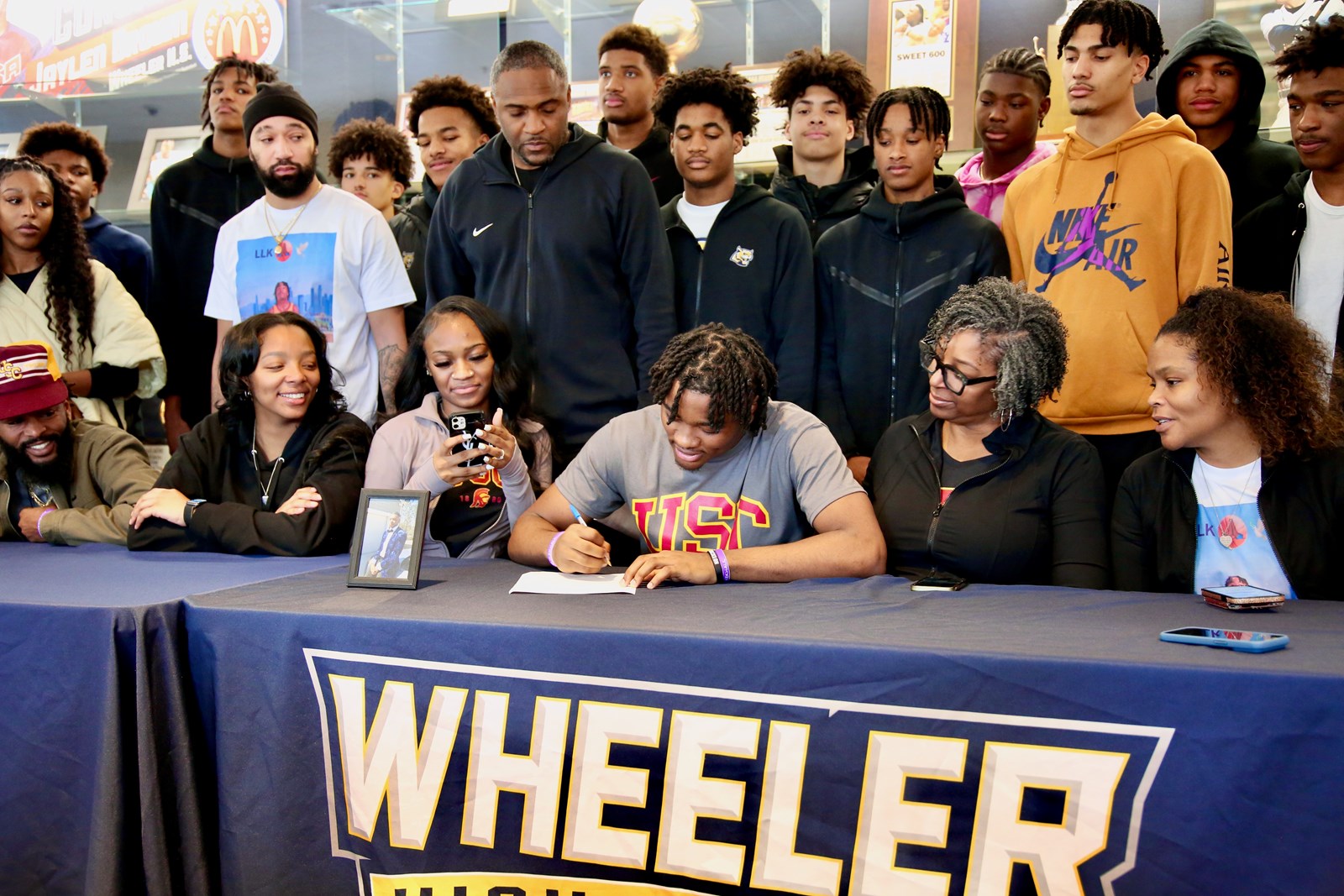 He will be joining his friend and Wildcat teammate Arrinten Page on the floor for the Trojans in Los Angeles. Arrinten made his commitment to the school last month and signed his LOI just before Collier with Wheeler's impressive trophy case and his team and coaching staff behind him.
"It was a difficult decision," Arrinten said. "I had to weigh the pros and cons, but in the end USC was the right place for me and my playing style."
Head Coach Larry Thompson congratulated Arrinten but admitted that he had his doubts that this day would ever come. "Of all the kids I have had the privilege of coaching, AP is one of the most hard-headed ones. He wouldn't get out of his own way, mentally and physically. He was ready to get kicked off my bench about a year and half ago, but then the light came on and he finally bought in. I'm so proud of him and so happy for him. I know he'll do great things," Coach Thompson said to applause and cheers for the 6'9" USC-bound senior.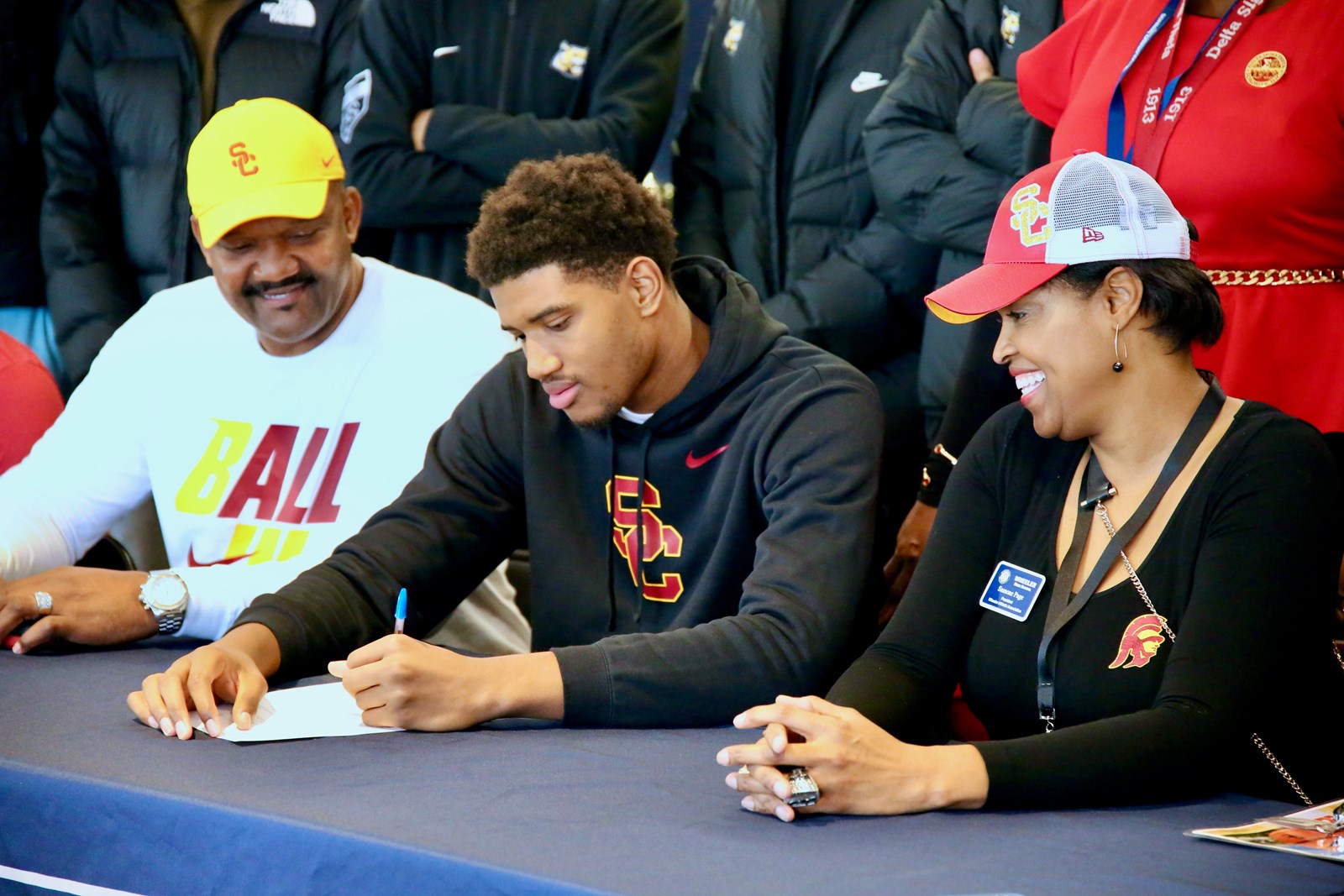 Senior guard Jelani Hamilton is playing his final high school season at Wheeler after transferring from Cumberland Christian Academy. The four-star recruit announced his commitment to Iowa State in June and related to the crowd that family was part of his decision as well. "Both of my parents went there, my brother is there, but everything also felt right. It felt like a home away from home," Hamilton said. "The level of play I have learned from Coach Thompson—the effort and energy—will help me stay focused and contribute at Iowa State."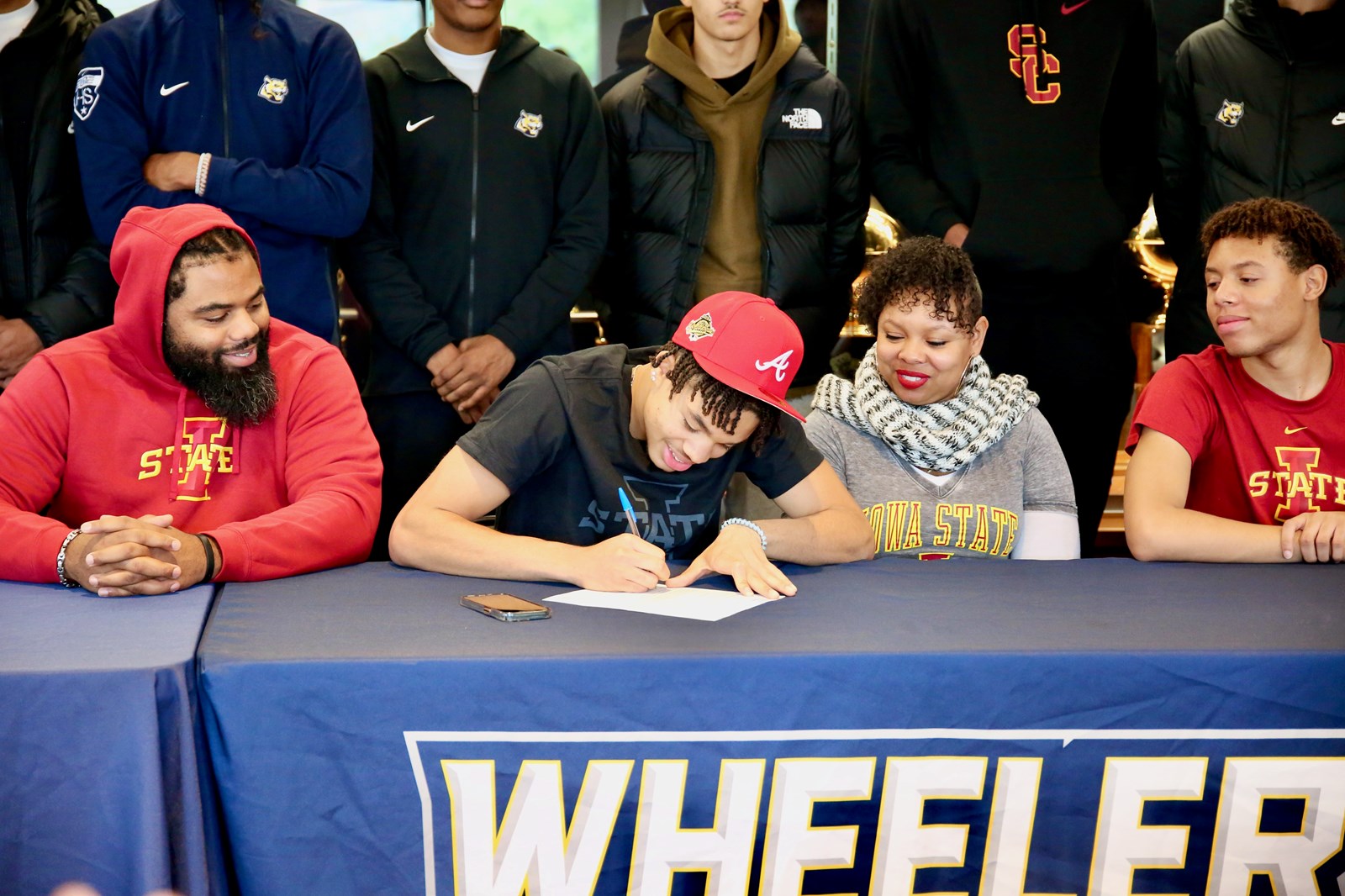 Goalkeeper Lauren Mehos will be furthering her soccer career at Rollins College in Winter Park, Florida next fall. Mehos is also an exceptional student in the STEAM magnet program. She was honest about the frustrations of the recruiting process and said she was ready to give up on it completely, but found a home in Rollins and a trusted advocate in Rollins' coach Alicia Schuck.
"I had other offers that were bigger schools, but I decided to turn them down," Mehos said. "I met Coach Schuck at a tournament and she invited us to visit the school and then she offered me a full ride. It was definitely the right decision for me."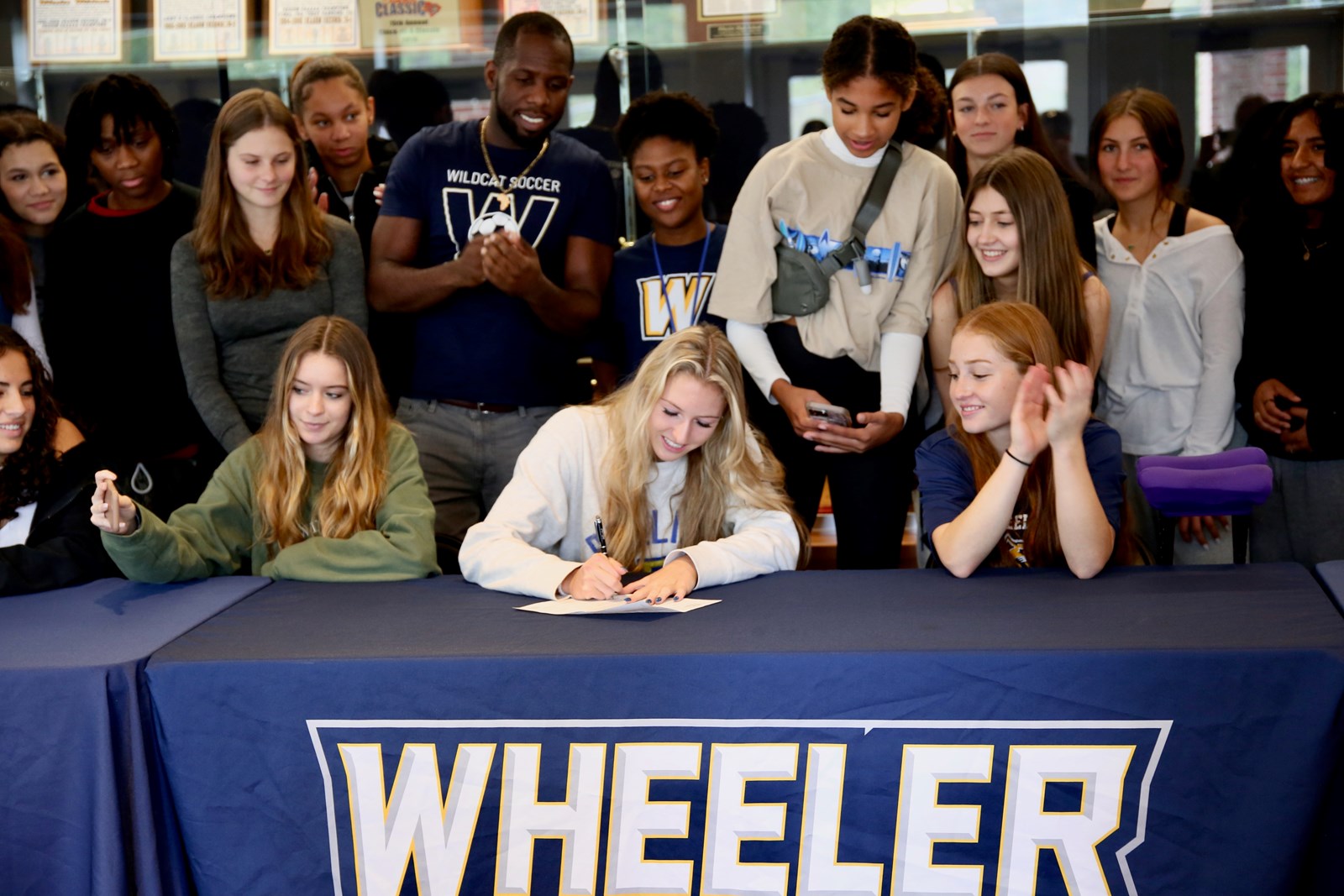 Congratulations Lauren, Jelani, Arrinten, and Isaiah! Keep that Wildcat spirit going in your senior year and finish strong and take it to the next level! Great job!