Rams' NFL Man of the Year Nominee Already a Local Hero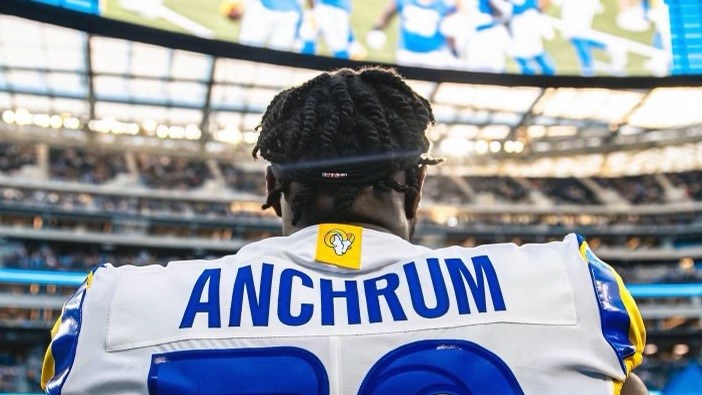 Tremayne Anchrum Jr. has a knack for being in the right place at the right time. As a player at McEachern, he was on several Final Four state playoff teams. While at Clemson, Tremayne was a member of two CFP national championship teams (2017 and 2019). And last year, in his second year as a Los Angeles Ram, he won an NFL championship ring in Super Bowl LVI. Success seems to follow Tremayne Anchrum Jr.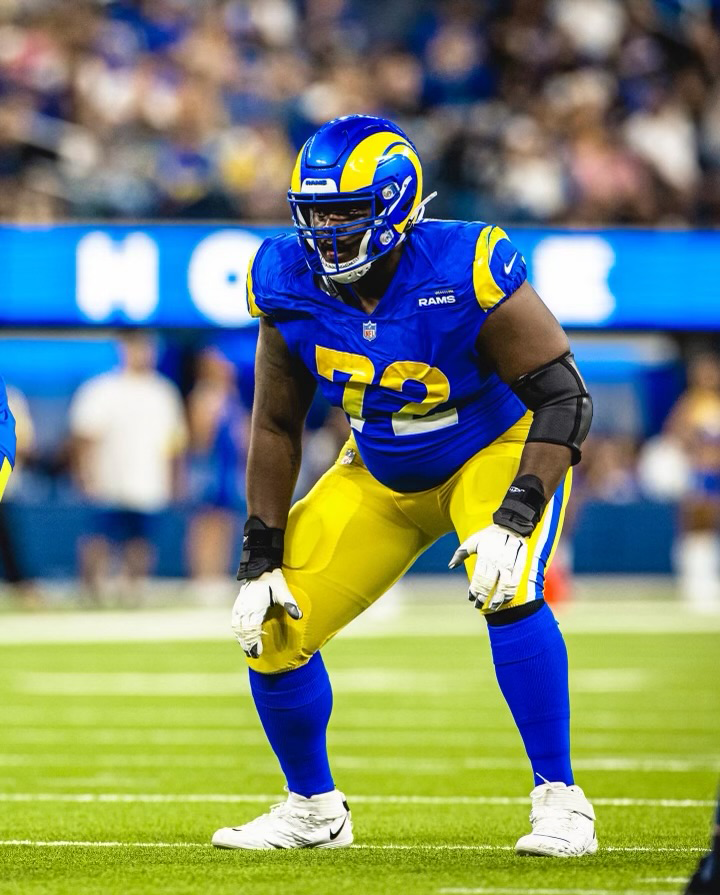 Or perhaps it's less that success follows him than he encourages it wherever he goes. Tremayne is a very driven individual and gives his all to everything he thinks and does. His path from Powder Springs to Los Angeles has taken him to many places where his influence is still being felt. Although his NFL career has been hampered by injury, this has not slowed his drive and determination to leave his mark on Southern California.
"I was raised with the belief that to whom much is given much is expected," the offensive guard said in between game preparations. "I have been immensely blessed by my family and community back home. I want to give back because God has given me so much in my life. I always want to help however I can, in whatever way makes sense."
Another NFL player that sought to make a difference is Walter Payton. The Chicago Bear running back was known for making defenses look inept as he weaved his way to the end zone. Legendary coach Mike Ditka said that Payton was the best player he had ever seen but was even greater as a human being.
Shortly after his untimely death from cancer in 1999, the NFL changed the name of their Man of the Year Award to the Walter Payton NFL Man of the Year Award. A player from each team in the league that exemplifies Payton's selfless attitude and giving spirit is nominated. The award's winner receives a $250,000 donation to their charity of choice. The remaining 31 nominees receive up to a $40,000 donation in their name, thanks to the NFL Foundation and Nationwide insurance. Through this prestigious annual award, Walter Payton's legacy lives on and recognizes the importance of what happens off the field.
Similarities between Payton and Anchrum Jr. could be drawn, but that temptation will be resisted here. Or maybe just this: Like Walter Payton, Tremayne Anchrum Jr. lives with his eyes, arms, and heart wide open. The offensive lineman is a mountain of a man and looks intimidating at first glance, but his ever-present smile immediately counteracts his imposing size. He means no harm and wants to know how he can serve. He comes in peace; unless of course, you're trying to get to his quarterback.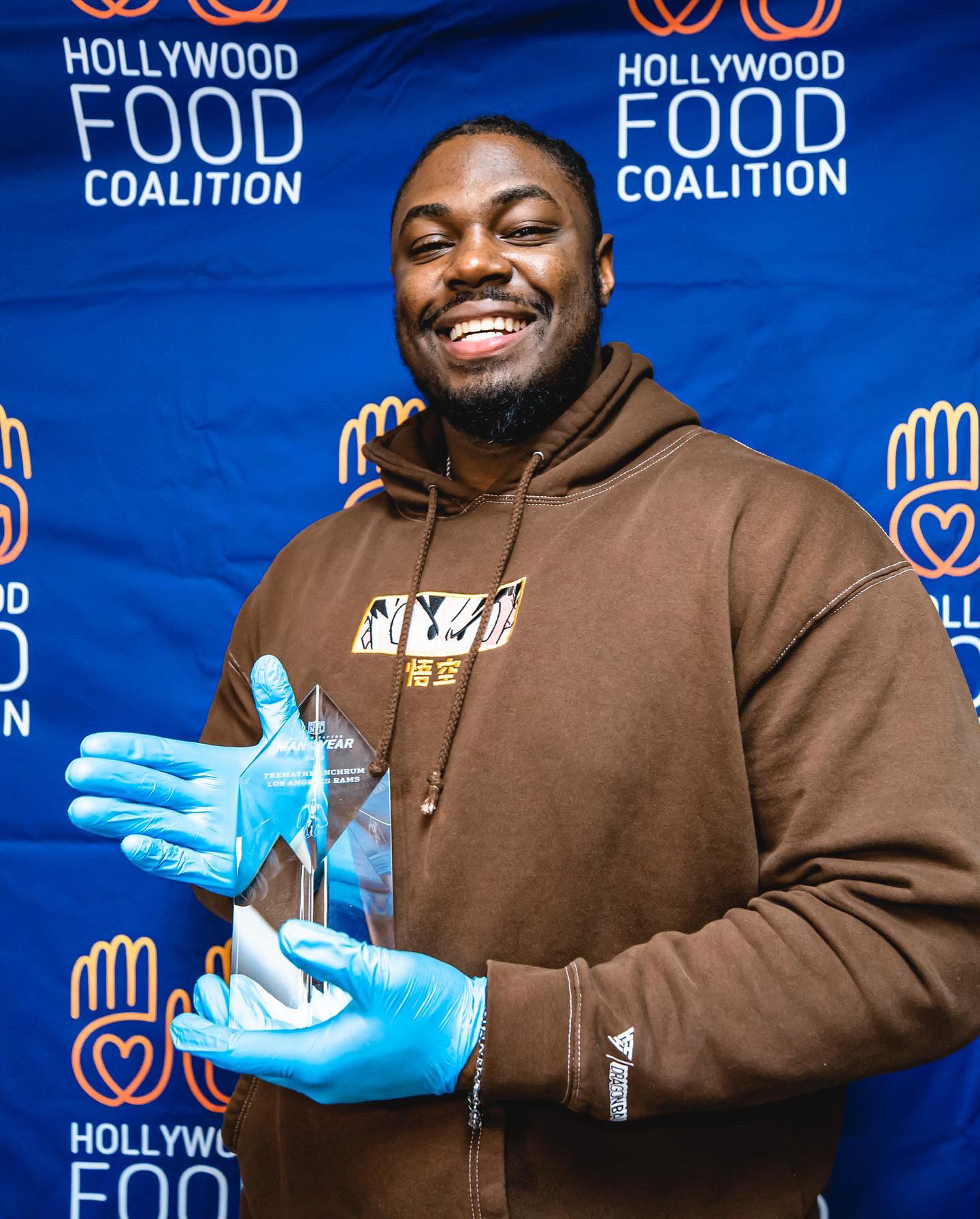 Tremayne's service to his community—wherever he happens to be—has been a constant throughout his life and sports career. His selflessness and focus on helping others are being trumpeted by the LA Rams this season. He has been nominated by the Rams as their team's Man of the Year candidate.
"Being selected means a lot," Tremayne said. "It reinforces all the things I was taught from a very young age by my family and my community. It means that even the smallest actions you do for another person make a world of difference and that you can be a force for good in people's lives."
It is rare that such a young player would get nominated for the award. Last year's winner is Andrew Whitworth, also an LA Ram offensive lineman. Andrew retired after winning the award and a Super Bowl ring in the same season; he had been playing professional football for 16 seasons.
"Having a Hall of Famer and a community leader as your teammate was an incredible blessing," Tremayne said about Andrew. "I learned so much from watching his daily routines, habits, and mannerisms and in the way he led the team. Watching his family in the community really put in perspective how much good a person can do and helped me understand how to be a Pro and All-Pro, and Hall of Famer on and off the field. He laid out the blueprint for me."
Earlier this year, Tremayne was honored by Powder Springs mayor Al Thurman, and April 18 was declared Tremayne Anchrum Jr. Day. Another notable Powder Springs sports figure was present at the ceremony: Tremayne Anchrum Sr. The elder Anchrum is McEachern's head basketball coach, now in his second season leading the Indian Men's Hoops team.
"The world is starting to learn more about who Tremayne is as a man," said Coach Anchrum. "I've had the opportunity to witness this side of him for years, and I couldn't be prouder of my son."
The lessons that Tremayne Jr. learned from his father and his family have now become his own. He teaches by doing, and those lessons are being learned by many—all over the world. While at Clemson, he took two service trips—to Haiti and Thailand—to help, teach, and show compassion to children in these impoverished areas.
"Whether it was being a part of the Men of Tapp program, to opening the doors for car riders at Varner Elementary as a member of the McEachern football team, to participating in the Shop With an Indian program at McEachern, to service trips to wash the feet of children and mentor them, I've had a front row seat for all of it. We are so proud of the man he's become," Coach Anchrum concluded with a smile.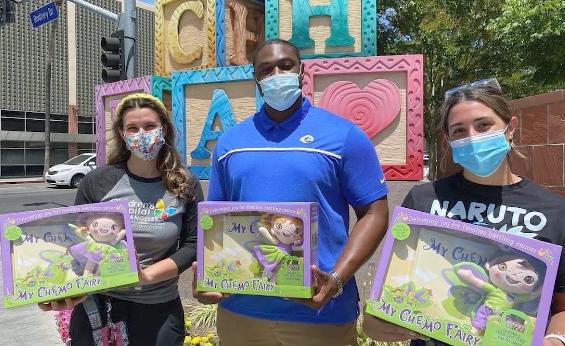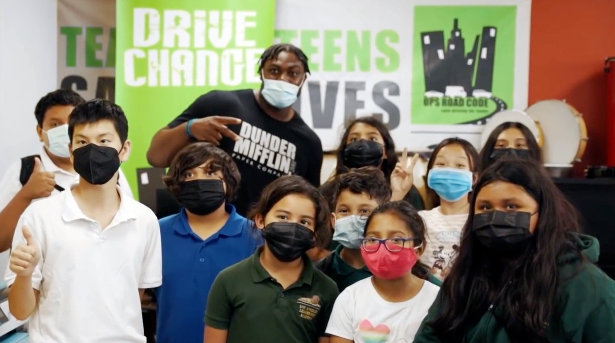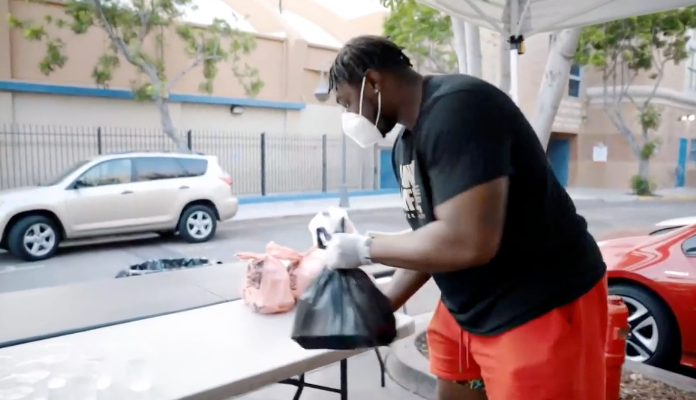 Ever-willing to help and ever-humble, Tremayne Jr. took the Man of the Year announcement in stride, just as he has everything else in his rise from McEachern student to the NFL.
"What motivates me is definitely the way I was raised with the belief that you should help your neighbor. It might be financially or with connections or with resources or even just your presence and wisdom; we all have something to offer."
Tremayne Anchrum Jr. and the Walter Payton NFL Man of the Year program is a powerful reminder of the difference we all can make if we look for opportunities. "Anyone can be the man of the year in their lives and communities as long as they try," Tremayne said.
(Photos courtesy of NFL and Tremayne Anchrum Jr.)