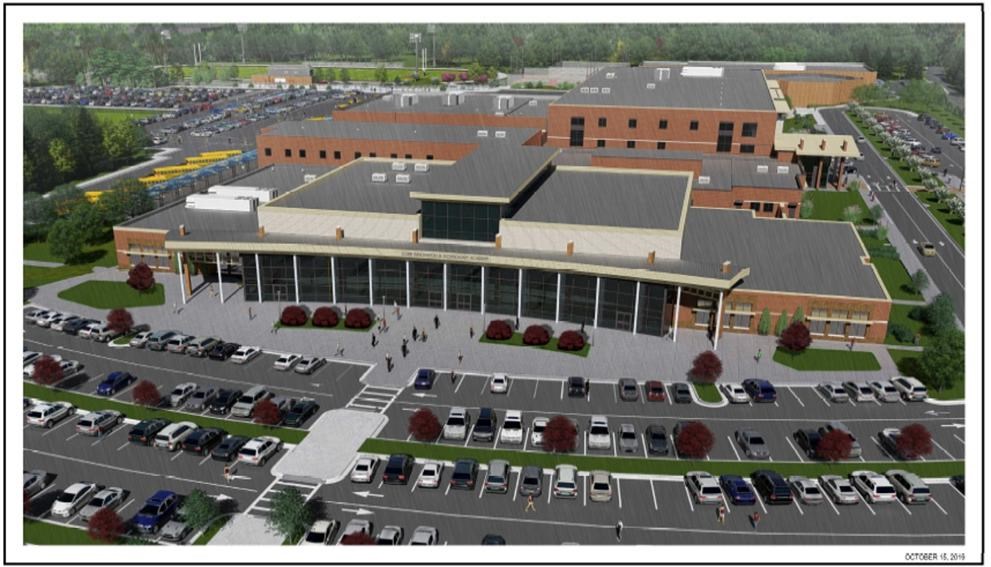 CITA Building Rendering 114 Windy Hill Road | Marietta, GA, 30060
The Cobb Innovation & Technology Academy (CITA) is an innovative CTAE educational program. CITA will provide students with hands-on learning experiences and career opportunities through district, post-secondary and industry partnerships. The courses offered are divided into three distinct pillars: Maker Industries, Emerging Technologies, and Community and Healthcare Services. Within each pillar are career and technical courses aligned to pathways. The tuition-free academy is open to students throughout the Cobb County School District. District-wide centralized bus transportation is provided for students admitted to the Cobb Innovation & Technology Academy via the magnet bus routes. CITA students are given the opportunity to work collaboratively with business and industry partners to engage in valuable learning experiences. Students will explore employability skills as they grow to meet the demands of the future workforce.
Applicants interested in applying for the Cobb Innovation & Technology Academy, for the 2023-2024 school year, should check back in October 2023 for the electronic application.