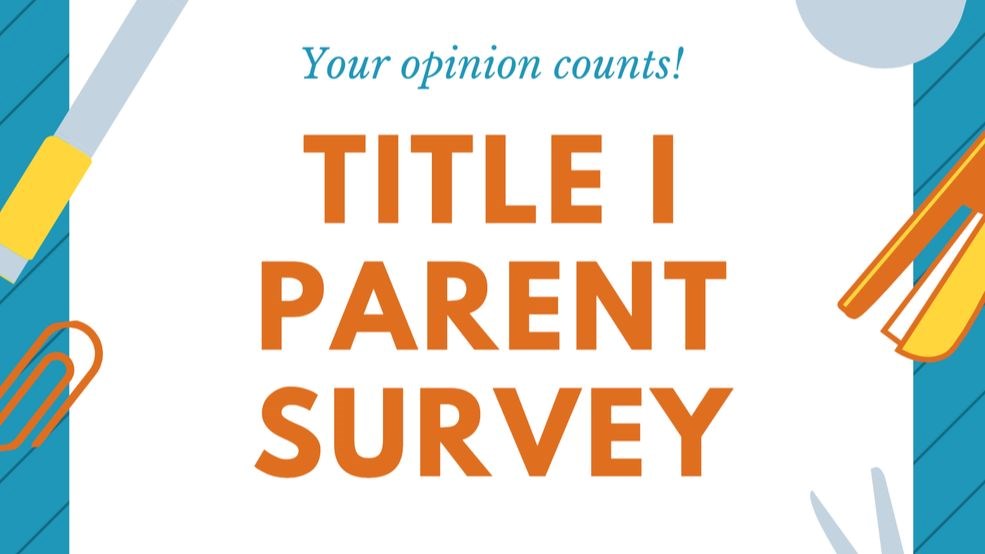 Annual Title I Surveys
Clarkdale Elementary School School Parents,
We invite you to provide feedback as part of our ongoing continuous improvement process. This allows us to make more informed decisions related to Title I School Improvement Plans and Family Engagement Policies. The survey results will enable our Title I Program to measure stakeholders' perceptions and help target improvement strategies focused on student achievement as well as school and district effectiveness.
Encuestas anuales sobre Título I
Lo invitamos a brindarnos sus opiniones y comentarios como parte de nuestro proceso permanente de mejora continua. Esto nos permite tomar decisiones más informadas relacionadas con los Planes de Mejoramiento Escolar de Título I y las Políticas de Participación de la Familia. Los resultados de la encuesta permitirán que nuestro Programa Título I mida las percepciones de las partes interesadas y ayude a identificar estrategias de mejora centradas en el rendimiento estudiantil, así como en la eficacia de la escuela y del distrito. Todas las respuestas de esta encuesta serán anónimas.
Annual Survey /Encuestas anual