Bedford Falls Book Fair Monday, March 7th - Thursday, March 10th, 2022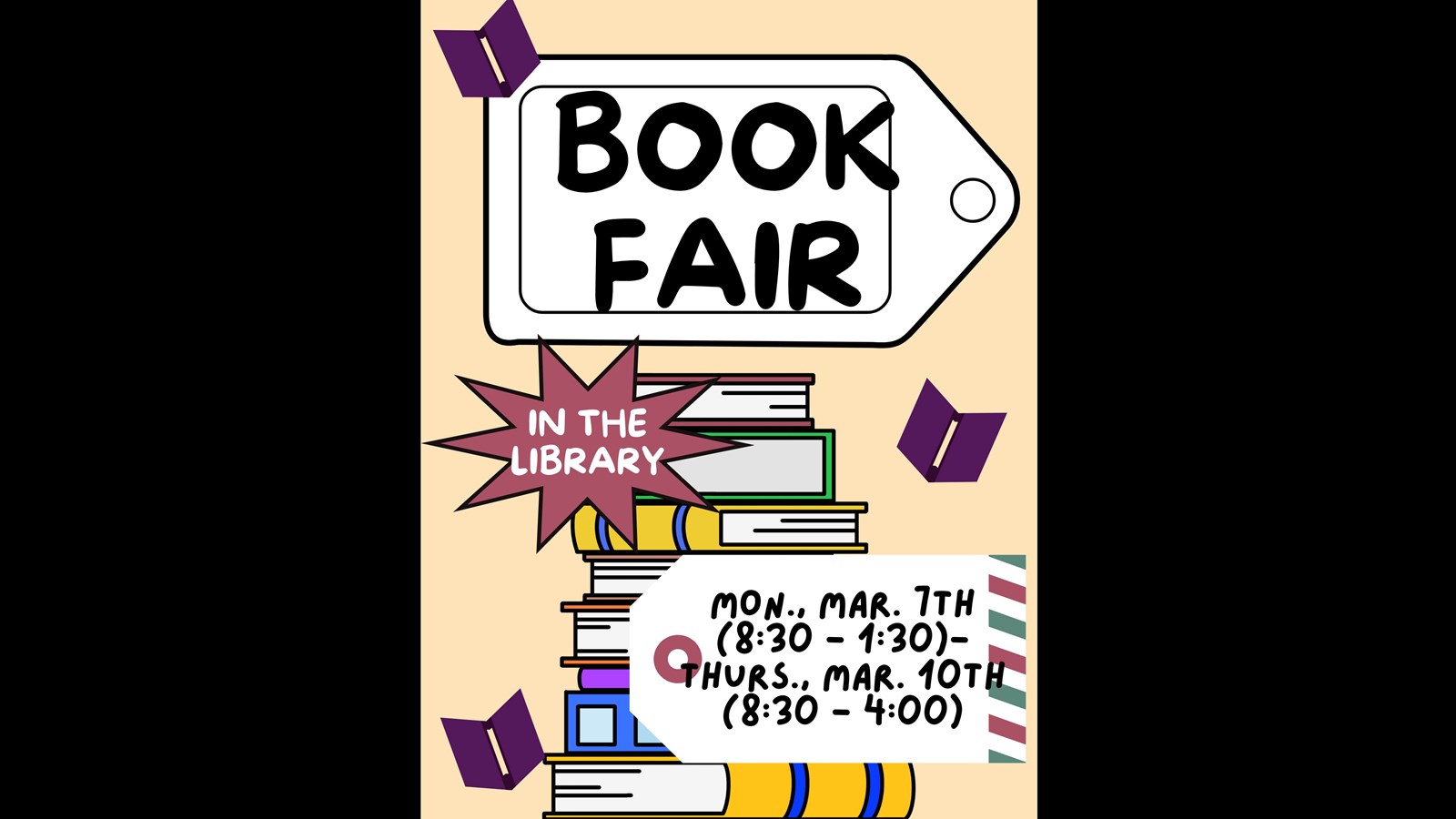 The Durham Library Learning Commons staff empowers students to be critical thinkers, skillful researchers, and ethical users of information. They also help foster a love of reading. The Library's annual book fairs help grow a culture of reading by creating excitement about books. Another benefit of book fairs is that they help fund library programs.
The Durham Library Learning Commons is hosting its first-ever Bedford Falls Book Fair Monday, March 7th - Thursday, March 10th! Monies earned from the Library's book fairs fund reading promotions and programs throughout the year including Lunch Bunch Book Club and Library Ambassadors. Student winners of October's "Spooky Books Trivia" were treated with goodies from fundraising dollars. Students who complete the annual Summer Reading Challenge were treated to a pizza party funded from previous book fair earnings. Library displays, décor and signage, device charging stations, the multimedia table, comfy student seating, and interlocking tables have all been purchased with monies earned through book fairs. Every penny of the proceeds earned through this annual event benefits Durham students, so please consider shopping the Bedford Falls Book Fair March 7th through March 10th and help cultivate a culture of reading in the Durham community.
Start Shopping Now!
If you would like to set up an account with funds your student can use at the on-campus fair, or if you would like to shop online now, click HERE! School code is DMS3.
For additional inquiries, email Library Media Specialist, Erin.Baker@cobbk12.org
Happy Reading, Wildcats!