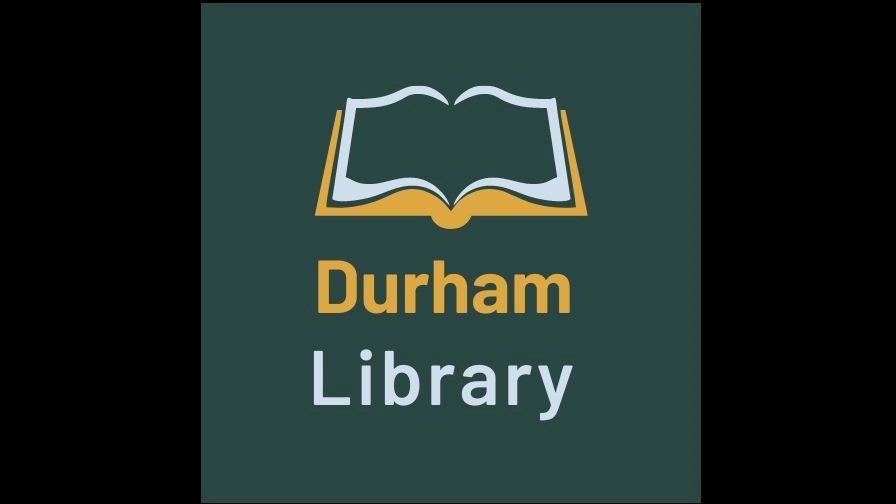 Library Media Specialist, Mrs. Erin Baker
Library Media Paraprofessional, Ms. Kate McFadden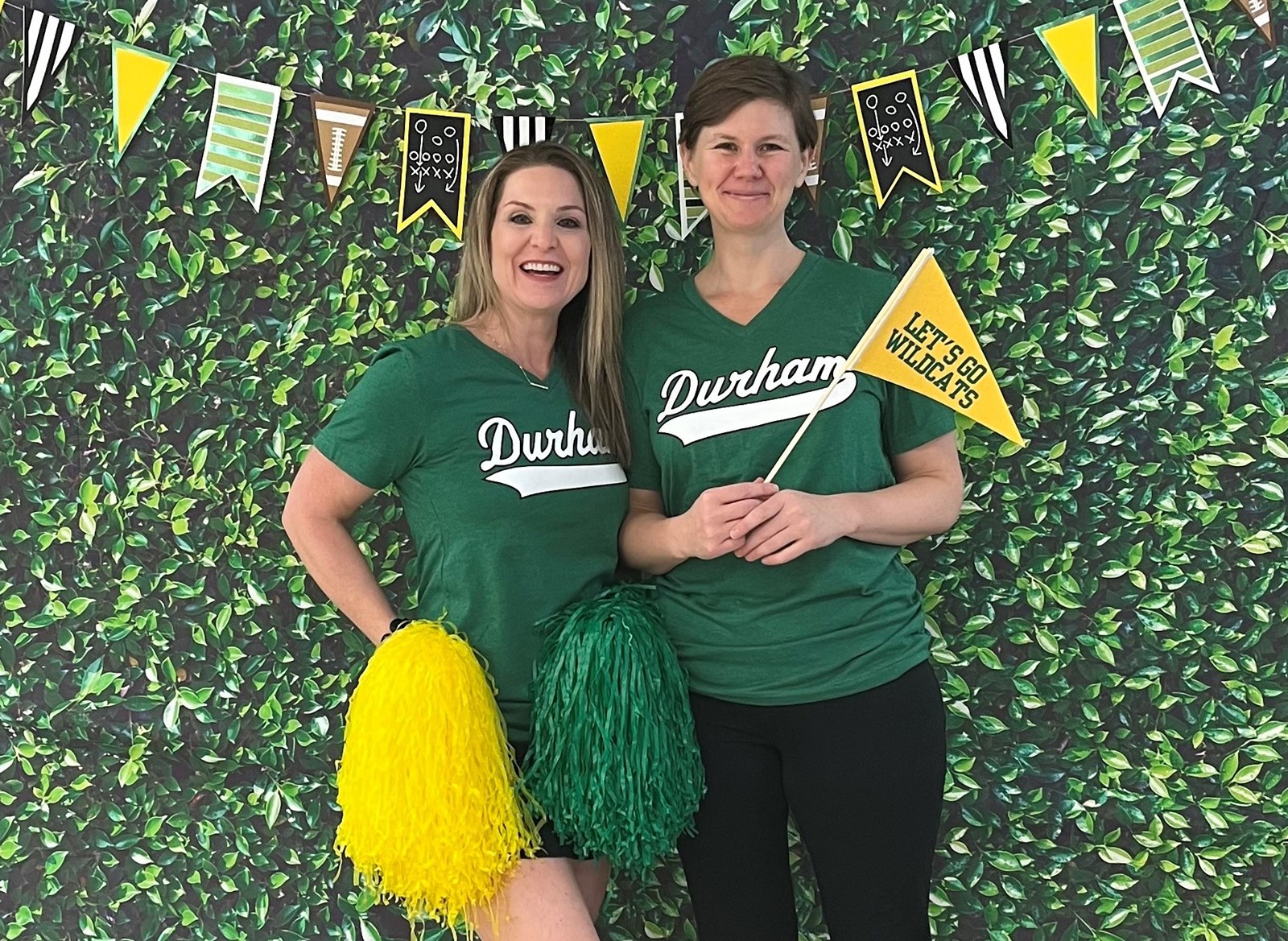 Mrs. Baker & Ms. McFadden are the
Durham Library's Dynamic Duo!
MISSION
The Durham Middle School Library Learning Commons (LLC), winner of Georgia Library Media Association's (GLMA) 2021 Judy Seritella Exemplary Library Media Program Award, is a dynamic center of learning and the instructional hub of the school where collaboration between the library staff and classroom teachers is at the library program's core. The mission for the library aligns with the county's library media department mission which is to "[p]ositively impact student achievement by establishing instructional partnerships, implementing evidence-based practice, and providing reliable resources in an environment welcoming to all stakeholders." The library program, resources, and staff play a vital role in student achievement. The CCSD mission is "One Team, One Goal: Student Success," and emphasis is placed on collaborative instruction and partnerships between the library administrators, teachers, counselors, and additional support staff, which positively align with that mission.
As a library media specialist (LMS), Mrs. Baker utilizes the school's resources, including technology, print, digital, and staff, for tasks directly affecting student learning and achievement. She is a teacher leader and a collaborative partner who co-plans, co-teaches, and guides students and faculty toward achieving digital information literacy skills. Mrs. Baker, along with the library media paraprofessional, Ms. Kate McFadden, advertise, promote, and train patrons in myriad and ever-evolving ways. Library spaces and offerings continually progress to serve patron needs.
VISION
The vision of the Durham Library Learning Common is to cultivate resources, provide services, and host engaging learning activities that will empower learners to become lifelong readers, ethical information users, critical media consumers, independent thinkers, creative problem solvers, and informed global citizens.
LIBRARY COLLECTION
The Durham Library Learning Commons offers a print collection 8,500 print books and thousands more ebooks and audiobooks. Additionally, students have access to ebooks and audiobooks via county subscriptions to online databases like EBSCOhost and Sora by Overdrive. New print books are continuously added to the collection. The library also offers desktop computers and printers for student use as well as a Creation Station outfitted with a green screen, video-lighting, and supplies and resources to encourage and support inquiry and creativity.
ACADEMIC DATABASES