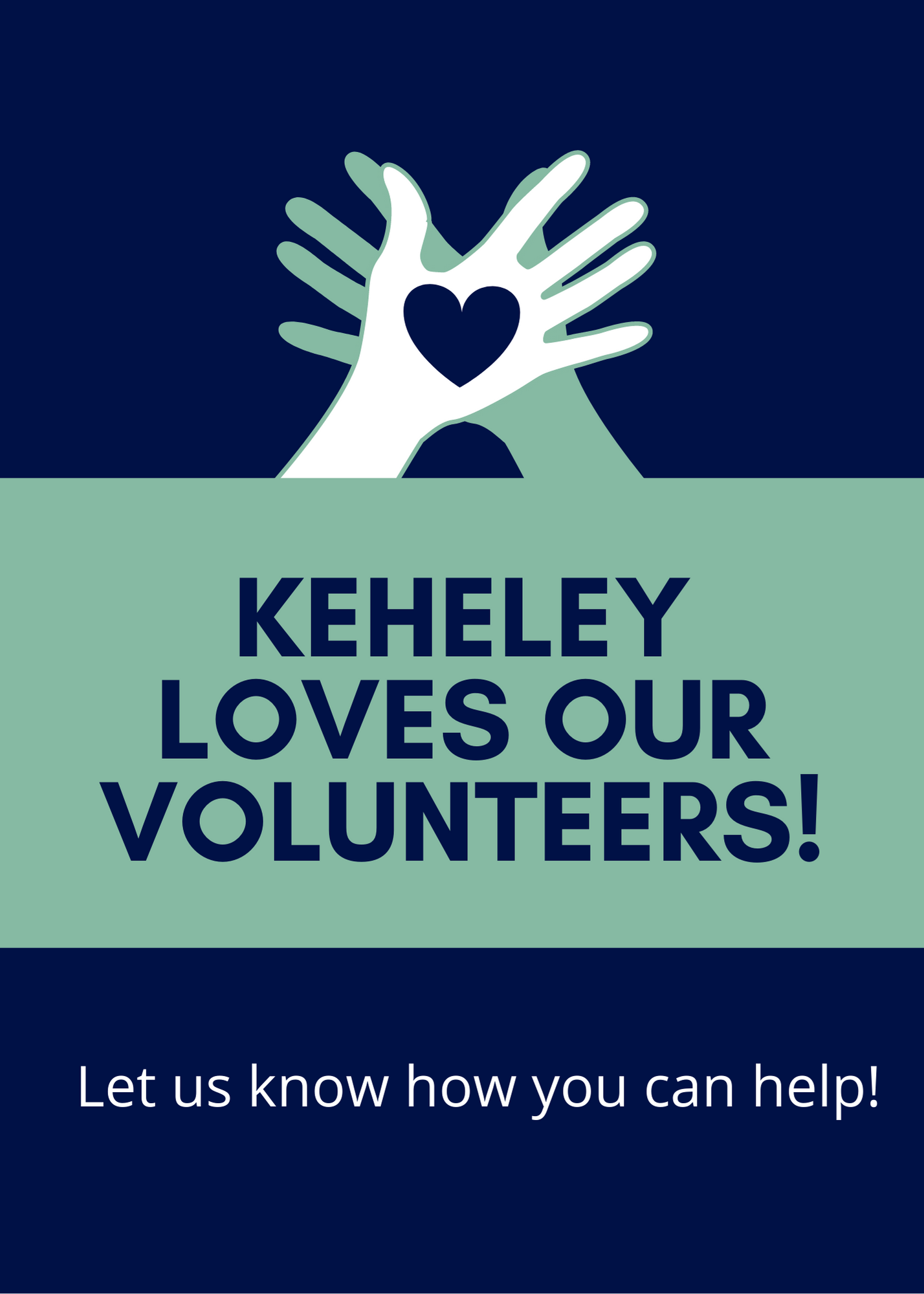 Alt text: hands in the shape of a heart with the words - Keheley loves our volunteers! Let us know how you can help! All on a navy and teal background
We love our volunteers! Whether you want to volunteer at school or with the PTA or Foundation, there is always a spot for you!
Click on this link to find PTA volunteer offerings.