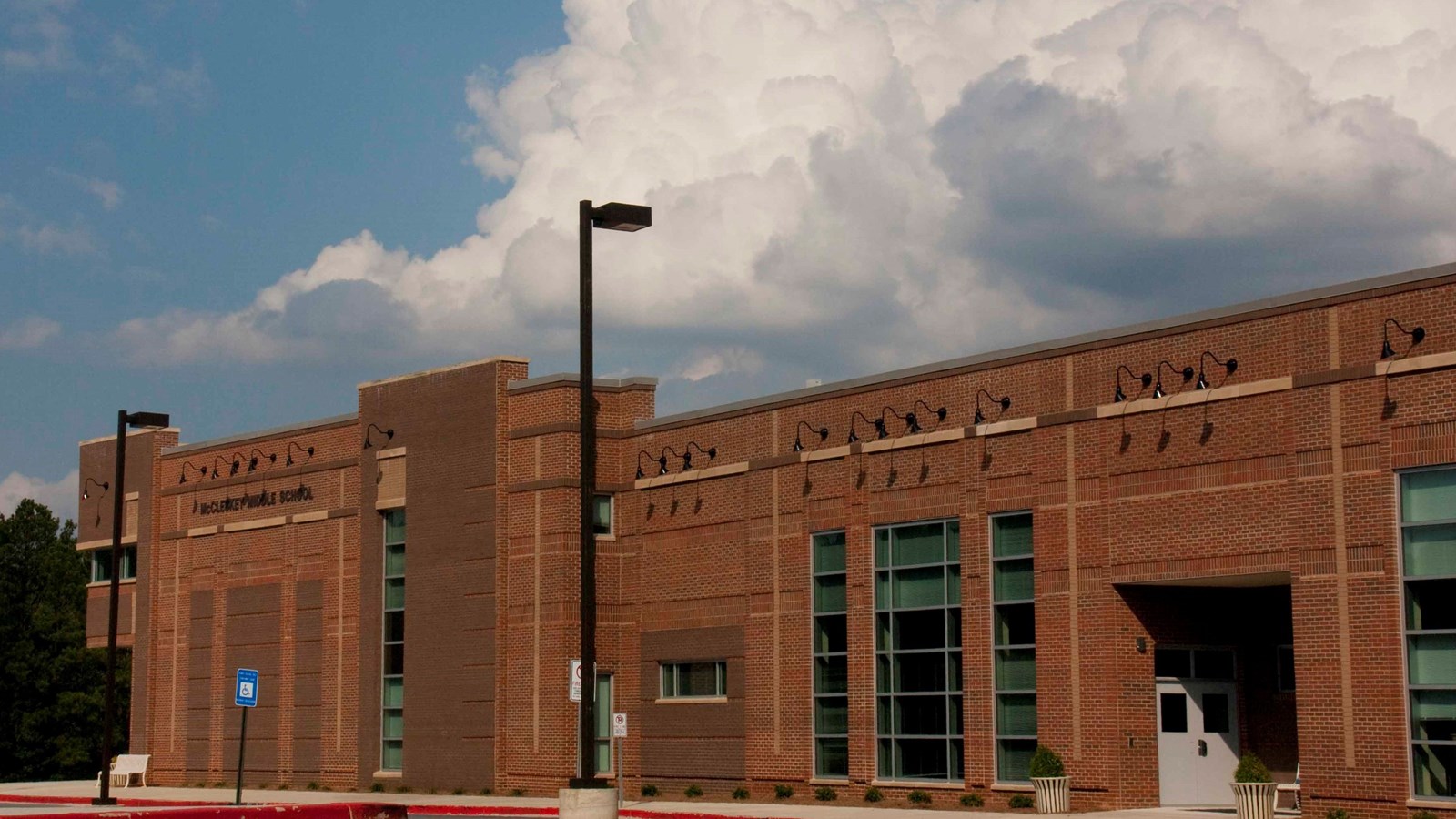 Our Vision:
Respect, Growth, and Success, One Student at a Time
Our Mission:
To foster a supportive culture through innovation
Our Motto:
Dragons Run on S.T.E.A.M.
Mascot: Dragons
School Colors: Navy Blue & Kelly Green


At McCleskey We C.H.I.L.L.
Challenge Ourselves
Honor Ourselves and Others
Impact Our Community Positively
Learn Something New Daily
Laugh Often


McCleskey is a neighborhood middle school established in 1983 located in northeast Cobb County, GA. We have a beautiful campus hidden amongst Georgia Pines. McCleskey's campus includes nature trails, Rubes Creek, rock formations, changes in topography, and much more. Teachers take full advantage of this outdoor learning environment resulting in lasting learning experiences.
We pride ourselves in a personalized approach to learning and customer service. We believe in providing a safe learning environment with specialized instruction to fit the learning needs of your child.
McCleskey boasts a diverse population of students. Total enrollment is approximately 700 students.
McCleskey offers a wide range of educational opportunities. We strive for excellence in Academics, Fine Arts, Wellness/Fitness, Socialization, and Servant Leadership.