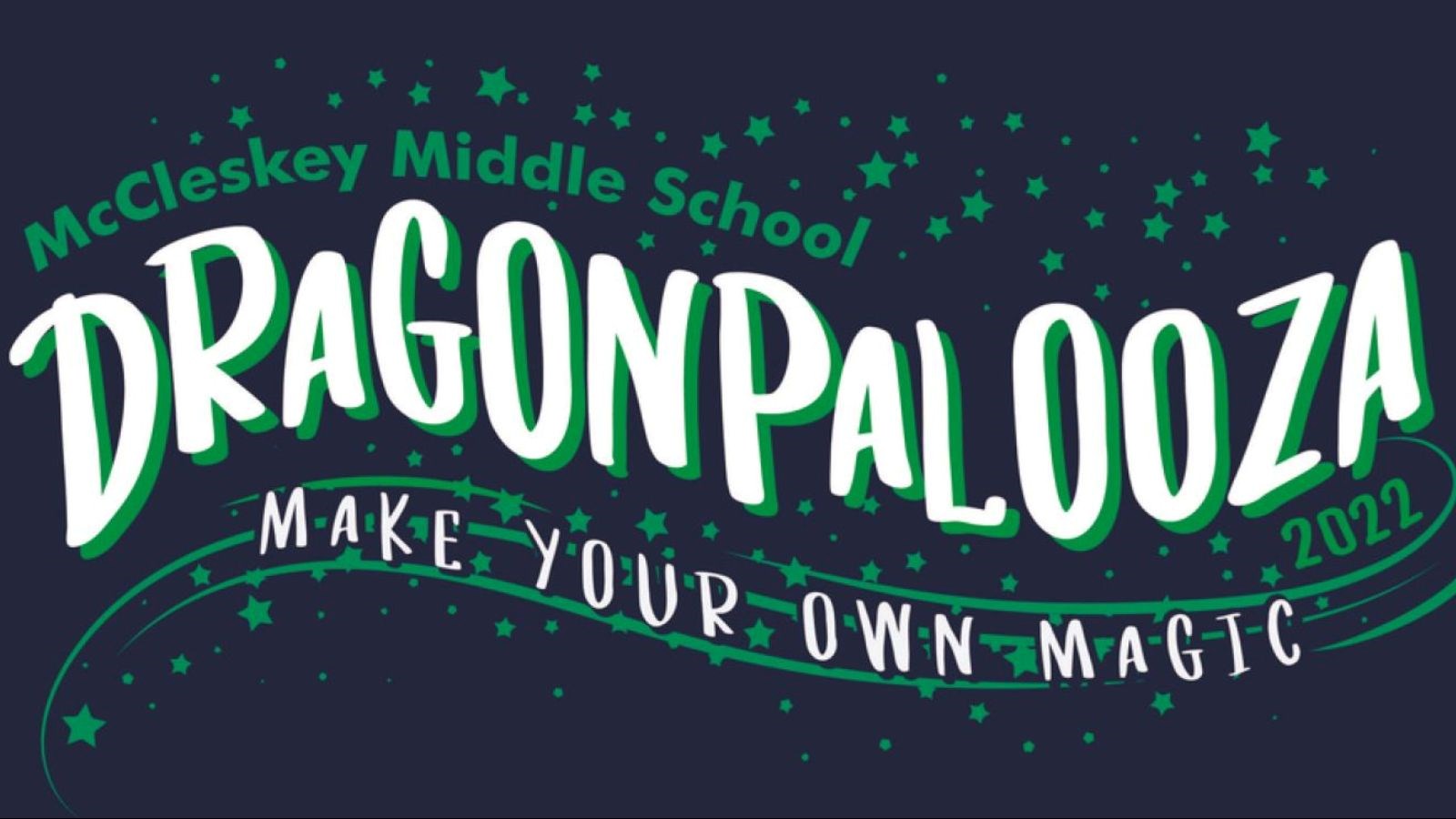 ---
On April 21, 2022, the McCleskey Foundation will be hosting an event called "Dragonpalooza," where our Physical Education department will host a health fair with vendors and exhibits, our Art department will be showcasing our talented student work, and we will also be showcasing STEAM projects. In addition, we will also have a craft fair with local and student vendors, as well as a silent auction to help raise money for the McCleskey Foundation.
This is a free community event, and all are welcome. There will be door prize drawing throughout the evening. Deadline to pre-order food is April 19th
---
The mission of the McCleskey Foundation is to support and enhance our school, staff, and students by: Recognizing, promoting, and supporting innovative instruction in the classrooms through supplying technology to students and teachers in our school. It is very important that our students be able to compete on a global level using technology tools to enhance and engage them in successful practices for lifelong learning.
---
Follow us on Social Media!
McCleskey Foundation
@Foundation_MMS
---
2021 - 2022 Foundation Board
Jeri Henry, President
Vacant, Vice President
Melissa Carlsen, Treasurer and Fundraising Coordinator
Vacant, Secretary
Board Members: Elizabeth Fink, Heather Hafner, Gina Howard, Dr. Andrea Jenkins-Mann, Kevin Kampman, Ashley Keithley, Heather Mayne, Kim Nelson, Helen Nguyen, John Powell, Cassandra Stiff
---
2021 - 2022 Scheduled Events
---
Sponsors Wanted!
McCleskey Foundation Business Sponsorship
---
The Foundation is currently pursuing members/interested parties to partner with us. We are in need of members who are tech savvy, business-minded, and/or experts in the field of fundraising.
---
Everyone can help by linking their Kroger Rewards Card. You will not lose any rewards you would normally earn.