Title 1 Survey
---
Annual Title I Surveys
Attn: Riverside Elementary School Parents,
We invite you to provide feedback as part of our ongoing continuous improvement process. This allows us to make more informed decisions related to Title I School Improvement Plans and Family Engagement Policies. The survey results will enable our Title I Program to measure stakeholders' perceptions and help target improvement strategies focused on student achievement as well as school and district effectiveness. All responses to this survey will be anonymous. In order to complete the survey, please use the links below or go to your child's school website https://www.cobbk12.org/riverside/Title1
Annual Survey
Thank you for your time and attention as we work together for student achievement.
CCSD Title I Department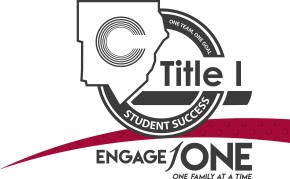 Spanish Email:
Encuestas anuales sobre Título I
Lo invitamos a brindarnos sus opiniones y comentarios como parte de nuestro proceso permanente de mejora continua. Esto nos permite tomar decisiones más informadas relacionadas con los Planes de Mejoramiento Escolar de Título I y las Políticas de Participación de la Familia. Los resultados de la encuesta permitirán que nuestro Programa Título I mida las percepciones de las partes interesadas y ayude a identificar estrategias de mejora centradas en el rendimiento estudiantil, así como en la eficacia de la escuela y del distrito. Todas las respuestas de esta encuesta serán anónimas. Para completar la encuesta, use los enlaces a continuación o visite el sitio web de la escuela de su hijo(a) https://www.cobbk12.org/riverside/Title1
Encuestas anual
Gracias por su tiempo y atención mientras trabajamos juntos para el logro de los estudiantes.
Departamento de Título I de CCSD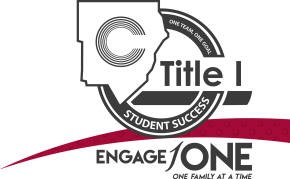 Portuguese Email:
Pesquisas anuais do Título I
Convidamos você a contribuir com suas opiniões como parte de nosso processo de melhoria contínua. Isso nos permite tomar decisões mais embasadas relacionadas aos planos de melhoria escolar e às políticas de envolvimento de famílias do Título I. Os resultados da pesquisa possibilitarão ao nosso Programa do Título I mensurar as percepções das partes interessadas e ajudarão a direcionar estratégias de melhoria focadas no rendimento dos alunos e na eficácia das escolas e do distrito. Todas as respostas a esta pesquisa serão anônimas. Para responder à pesquisa, use os links abaixo ou acesse o site da escola do seu filho https://www.cobbk12.org/riverside/Title1
Pesquisas anual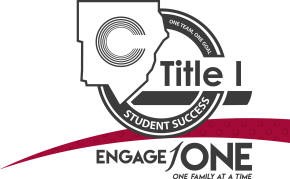 Title One Information
Parental information
District's Family Information Guide
District Family & Family & Community Engagement Policy
Title I Resources
2021-2022 Third-Fifth Grade Compact Title I FY22 SIP Action Plan Template .pdf
2021-2022 Third-Fifth Grade Compact Spanish
Riverside Elementary School FY 21 Title I Budget
Title I FY22 SIP Action Plan Template
Title I FY22 SIP Comprehensive Needs Assessment
SEC. 1001. TITLE I PURPOSE.
The purpose of this title is to ensure that all children have a fair, equal, and significant opportunity to obtain a high-quality education and reach, at a minimum, proficiency on challenging State academic achievement standards and state academic assessments. This purpose can be accomplished by —
ensuring that high-quality academic assessments, accountability systems, teacher preparation and training, curriculum, and instructional materials are aligned with challenging State academic standards so that students, teachers, parents, and administrators can measure progress against common expectations for student academic achievement;
meeting the educational needs of low-achieving children in our Nation's highest-poverty schools, limited English proficient children, migratory children, children with disabilities, Indian children, neglected or delinquent children, and young children in need of reading assistance;
closing the achievement gap between high- and low-performing children, especially the achievement gaps between minority and nonminority students, and between disadvantaged children and their more advantaged peers;
holding schools, local educational agencies, and States accountable for improving the academic achievement of all students, and identifying and turning around low-performing schools that have failed to provide a high-quality education to their students, while providing alternatives to students in such schools to enable the students to receive a high-quality education;
distributing and targeting resources sufficiently to make a difference to local educational agencies and schools where needs are greatest;
improving and strengthening accountability, teaching, and learning by using State assessment systems designed to ensure that students are meeting challenging State academic achievement and content standards and increasing achievement overall, but especially for the disadvantaged;
providing greater decision-making authority and flexibility to schools and teachers in exchange for greater responsibility for student performance;
providing children an enriched and accelerated educational program, including the use of school-wide programs or additional services that increase the amount and quality of instructional time;
promoting school-wide reform and ensuring the access of children to effective, scientifically based instructional strategies and challenging academic content;
significantly elevating the quality of instruction by providing staff in participating schools with substantial opportunities for professional development;
coordinating services under all parts of this title with each other, with other educational services, and, to the extent feasible, with other agencies providing services to youth, children, and families; and
affording parents substantial and meaningful opportunities to participate in the education of their children.