Attention Cobb Families: Online Registration is Now Available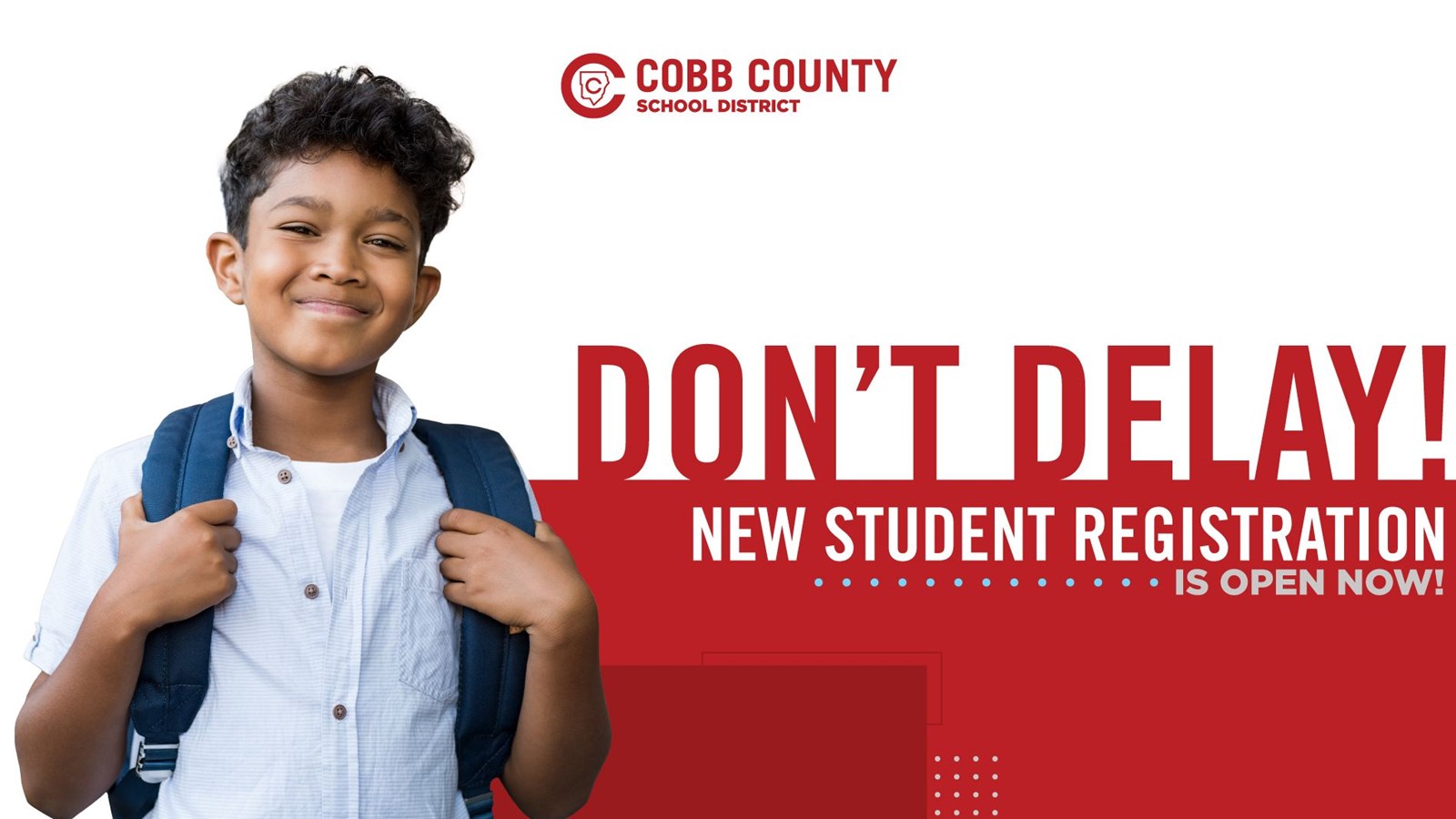 Every parent has a never-ending to-do list. While we can't help with everything, we can help you cross off one big task: registering your student!
Registration for students new to Cobb Schools is now available. That includes new kindergarten students.
Cobb Schools are preparing to welcome students for the start of the 2021-2022 school year. Cobb educators are looking forward to meeting all their new students, including yours. So, don't delay. Register your students who are new to Cobb Schools by going to the Cobb Schools online registration system. The online option allows the enrolling adult to register all students in their family at one time.
The safe and secure system gives parents the convenience of entering information, saving, and returning later to complete the registration.
Enrolling adults who already have a current Cobb student will need to use their ParentVue account to register additional new students. If you are a parent with students currently enrolled in the school system and do not have access to your ParentVUE account, contact your local school to obtain the ParentVUE activation code.
What families need to register:
• Proof of Residency In order to verify residency within the District, two or more of the following items (no more than one from each category) are required:
o Homeownership documentation or lease/rental agreement; and
o Current utility monthly statement.
• Certificate of Immunization (Form #3231)
o Available from a GA physician or the Cobb County Health Department.
• Certificate of Vision, Hearing, Dental, and Nutritional Screening Form 3300
o Available from a GA physician or the Cobb County Health Department.
o Must be dated within 12 months of the first day of school.
• Proof of Birth Date The school will accept one of the following documents: a certified copy of Birth Certificate, Military ID, Passport, Adoption Record, a religious record authorized by a religious official, an official school transcript, or an affidavit of age.
• Social Security Card or CCSD waiver Form JBC-4 The social security number will be required by the state for students applying for the HOPE scholarship.
Families should check their school website for more information. Additional questions? Please call 770-426-3300.